Have you been searching for something to do with your students that doesn't entail a lot of glue, glitter (yikes), the token cotton wool for Santa's beard or a lot of teacher direction? We have the ultimate Christmas teaching resource (including 24 Christmas activities) for your classroom all available by clicking download just twice!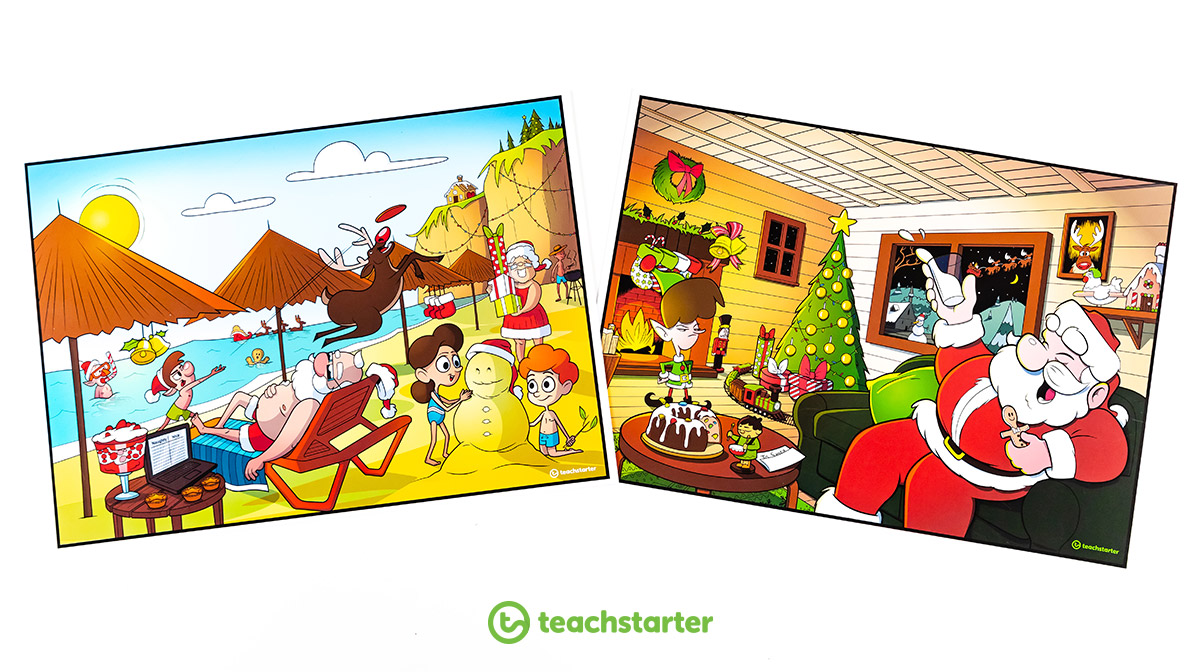 24+ Christmas Activities Using One Resource
Pick the Christmas image that best suits your climate. Better yet, do a comparison of the two! Each image has 12 task cards included in the download – that's 24 different Christmas activities! Perfect!
This new Christmas resource has been designed by the extremely talented, Boaz! It was a lot of fun sitting together working out all the different Christmas items that could go in each of the images.
The Winter Christmas Image with Task Cards are the perfect addition to your schedule in the last few weeks leading up to Christmas time.
Some of the fun Christmas activities included in the task card are:
What time of year do you think this scene is set? Give reasons for your answer.
How many Christmas related items can you spot in the image? List them.
Why do you think Santa's sleigh is flying in the sky without him?
Did you know the toy soldier in this image is called a 'nutcracker'? Research its origins and explain why it is a symbol of Christmas.
Can you spot any items that link to a Christmas carol that you know?
Write a short story using the image as inspiration.
Can you spot the elves? Write a character description about one of them.
Santa seems to be enjoying some fruit mince pies. Research to find out the main ingredients needed to make fruit mince pies.
This resource includes a printable sheet which labels each of the Christmas items we included in the images. Plus, the images come in black and white as well – a perfect colouring in activity!
For more awesome Christmas activities and crafts to do in the classroom. Check out our Christmas resource collection.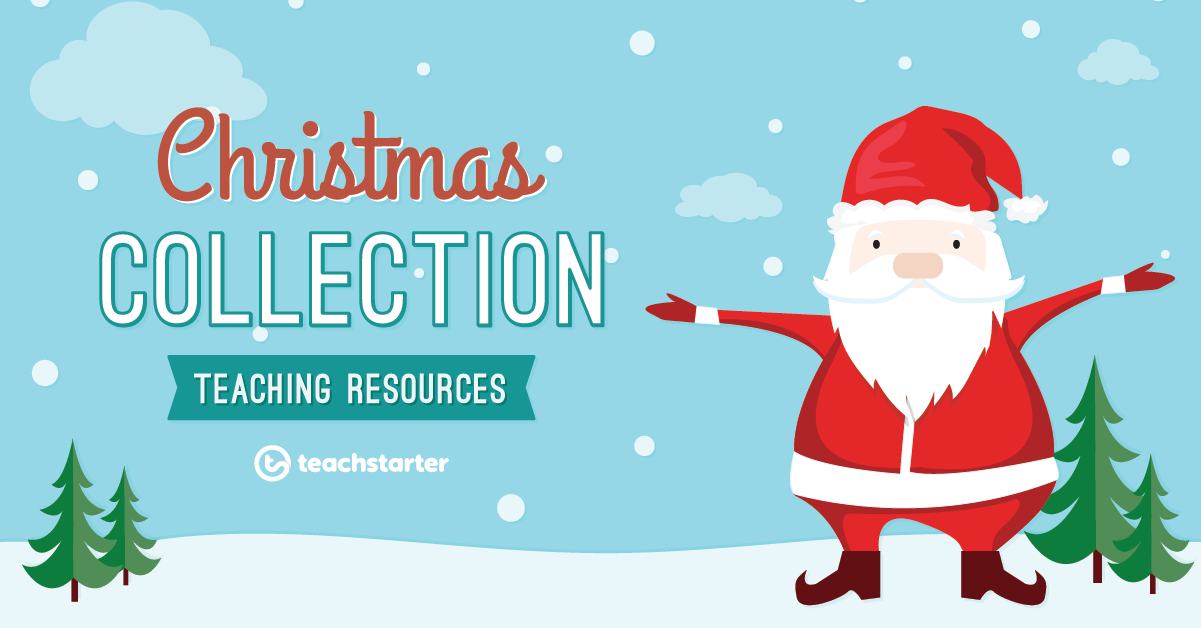 Share your students' creations over on our Instagram page! Make sure to tag us @teachstarter to get your image featured on our page!