If you are on the hunt for some Lunar New Year craft activities, in particular, some year of the ox craft activities for kids – you've just found what you've been looking for! Due to popular demand, we have created a Year of the Ox puppet template for kids and a Year of the Ox paper lantern template. These are wonderful worksheets that would both serve as fantastic craft activities to use in your classroom when learning all about the Lunar New Year for 2021.
Adorable Year of the Ox Craft Activities for Kids
Use this beautiful mindful colouring template with your students to create a string puppet.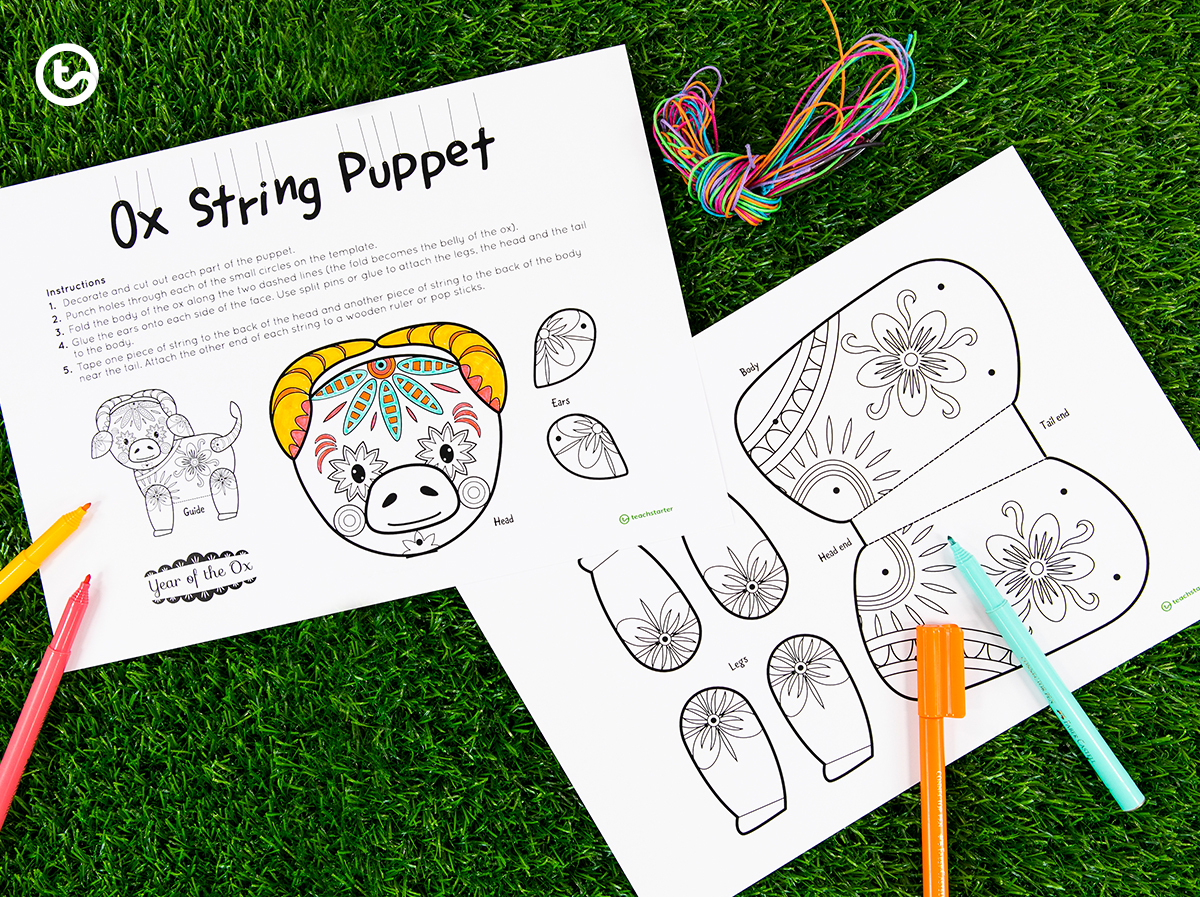 How to create a string puppet:
Decorate and cut out each part of the puppet.
Punch holes through each of the small circles on the template.
Fold the body of the ox along the two dashed lines (the fold becomes the belly of the ox).
Glue the ears onto each side of the face. Use split pins or glue to attach the legs, the head and the tail to the body.
Tape one piece of string to the back of the head and another piece of string to the back of the body near the tail. Attach the other end of each string to a wooden ruler or pop sticks.
This paper lantern template is available in colour and black and white. Choose the black and white version if you want your students to decorate their paper lantern themselves. Once finished, they would look wonderful as a classroom display.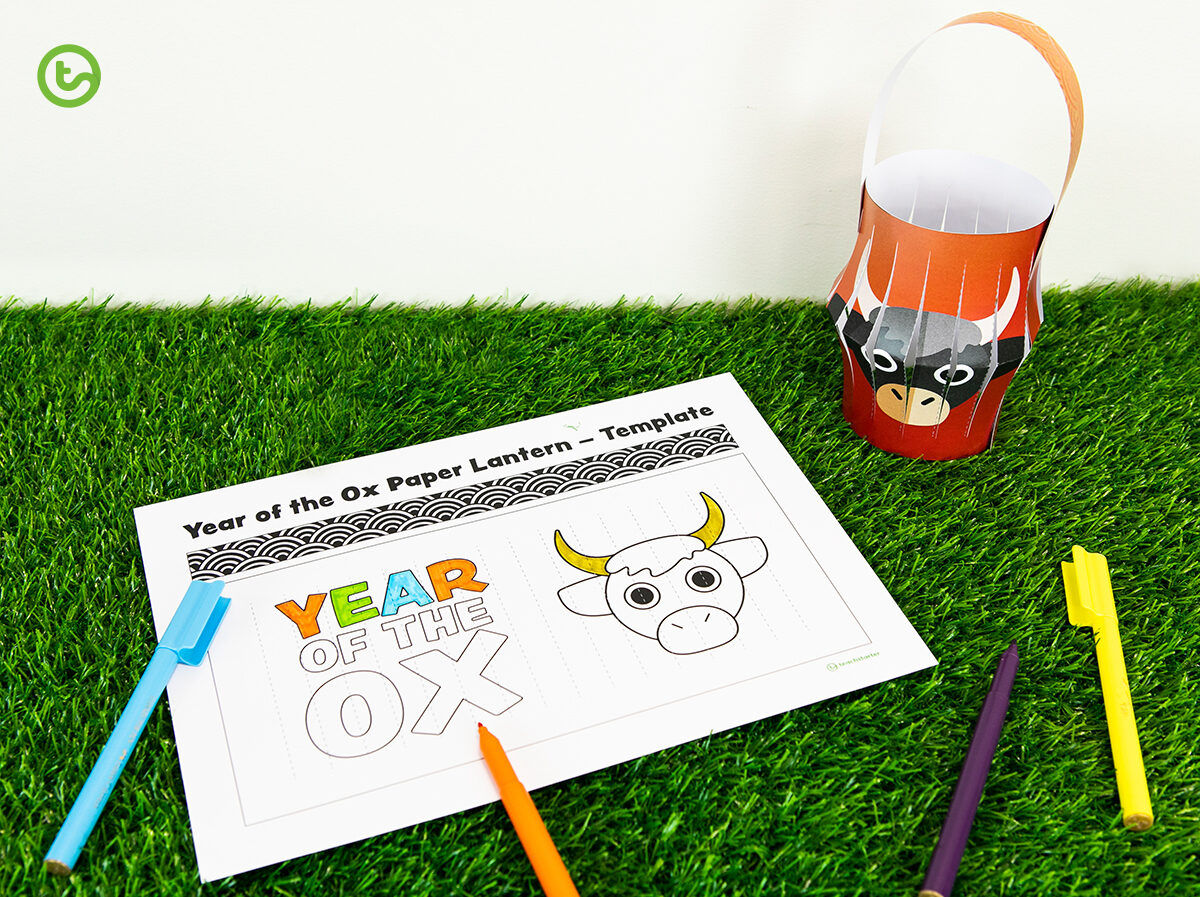 How to construct a paper lantern:
Colour the lantern and handle if desired.
Cut out the lantern along the solid lines.
Fold the lantern in half along the horizontal (longer) axis.
Cut along the dotted lines, making sure you stop at the end of each line. Do not cut all the way through!
Unfold your paper. With the coloured section on the outside, curl the lantern around and glue the ends together to create a circular lantern.
Cut out the paper strip on the lantern template. Use a stapler to attach this paper handle to the lantern.
Lunar New Year Activites for the Classroom
Here's a collection of other activities you may like to use to explore the Lunar New Year with your students.