A set of visually striking and informative posters about the planets of our solar system.
Use these posters when exploring and researching the planets of the solar system.
The Planets of the Solar System 🪐
Print these posters and display them in the classroom as an engaging learning resource. Each poster contains:
a photographic image of the planet
data detailing its characteristics

average temperature
average distance from the sun
number of moons
rotation time
orbit/revolution time
main composition
whether it has a ring system or not

extra information that will provide students with a body of knowledge for each celestial object.
Create a Solar System Display
These posters would be a wonderful addition to your classroom's solar system display when exploring the Earth and Space Sciences aspect of the curriculum.
Team these posters with the following resources to add to your display and your students' understanding.
teaching resource
A printable solar system craft activity for kids.
teaching resource
A cut and paste activity where students make a mini solar system book.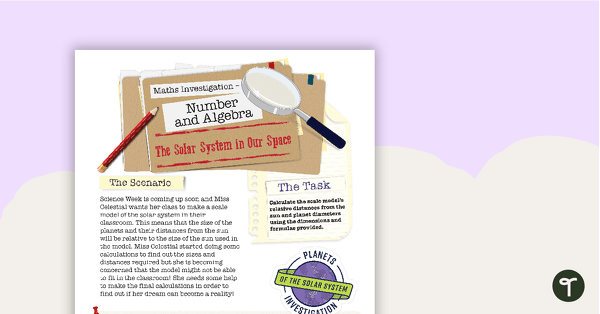 teaching resource
A mathematics investigation about number and the scale of the solar system, embedded in a real-world context.