"Children who learn in a classroom with a working word wall have a distinct advantage over students who don't have such a resource in their room!" – Dr Darla Shaw
Word walls in the classroom are designed to be an interactive tool for students. They include an array of words that can be used during writing and reading.
Your word wall focus depends on the space you have in your classroom, year level and your focus areas for the year!
This blog outlines a number of displays and topic ideas for word walls in the classroom environment.
---
Word Wall Display Ideas
Creating a word wall that can be interactive and easy to change is the utmost important aspect! All of our word wall templates can be customised and added to throughout the year!
In the photo below, ribbon has been used with velcro dots! Students can come and take a word to use and then put it back when they are finished.
I customerised the Rainbow Word Wall template for the below display!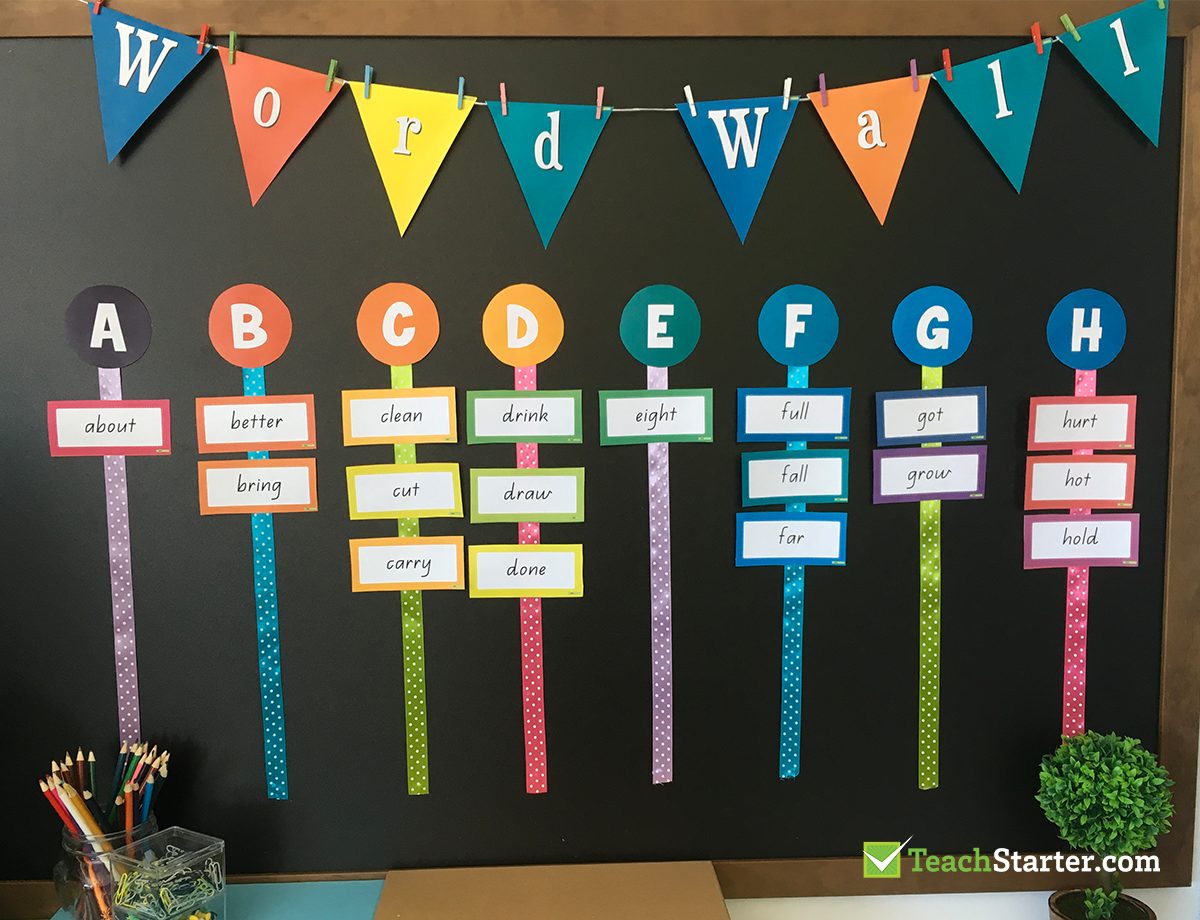 In the photo below, the same thing can be done, velcro dots can be used on laminated coloured paper, so that the children can easily remove or add to the class word wall!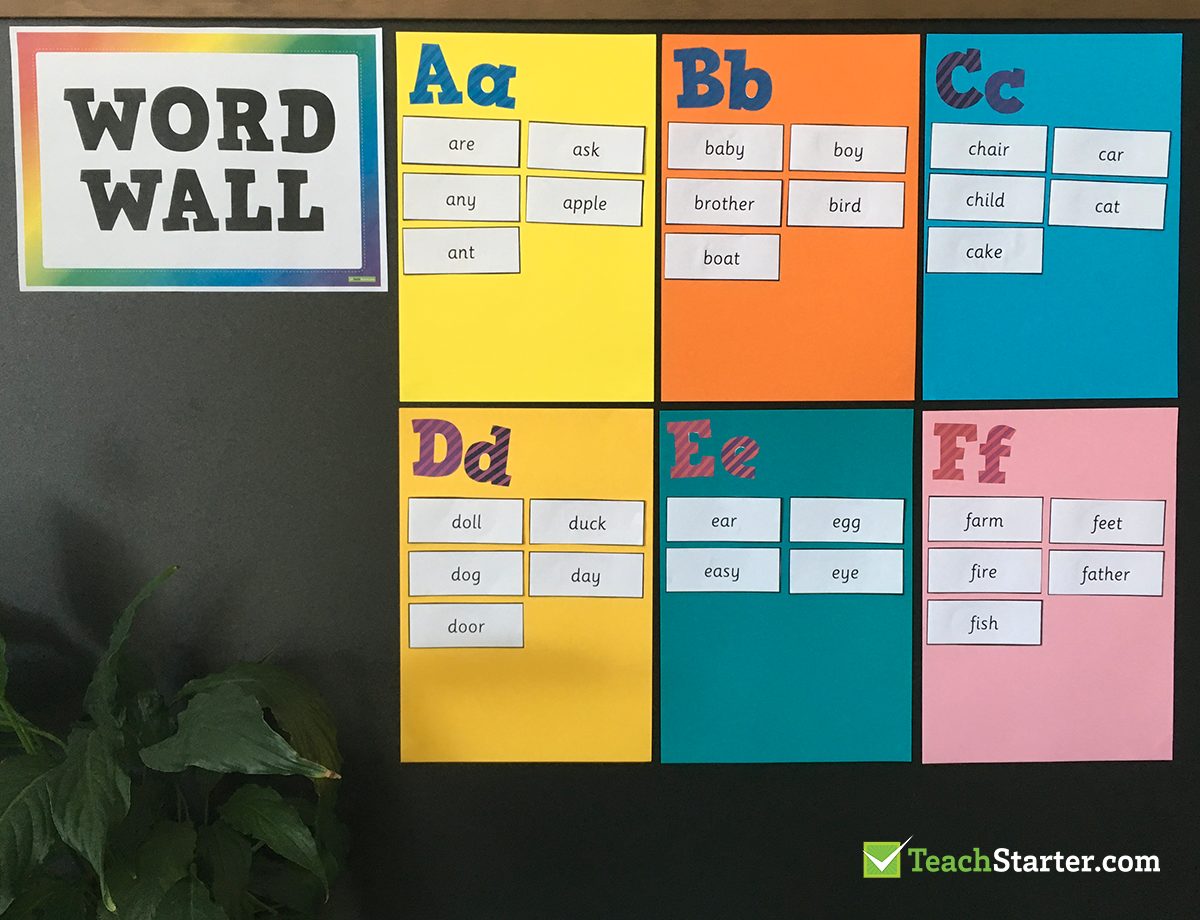 ---
Word Wall Vocabulary Ideas
Literature Study Word Walls
A literature specific word wall is a great way to encourage students to use new vocabulary in their writing, as well as understand a particular style of writing.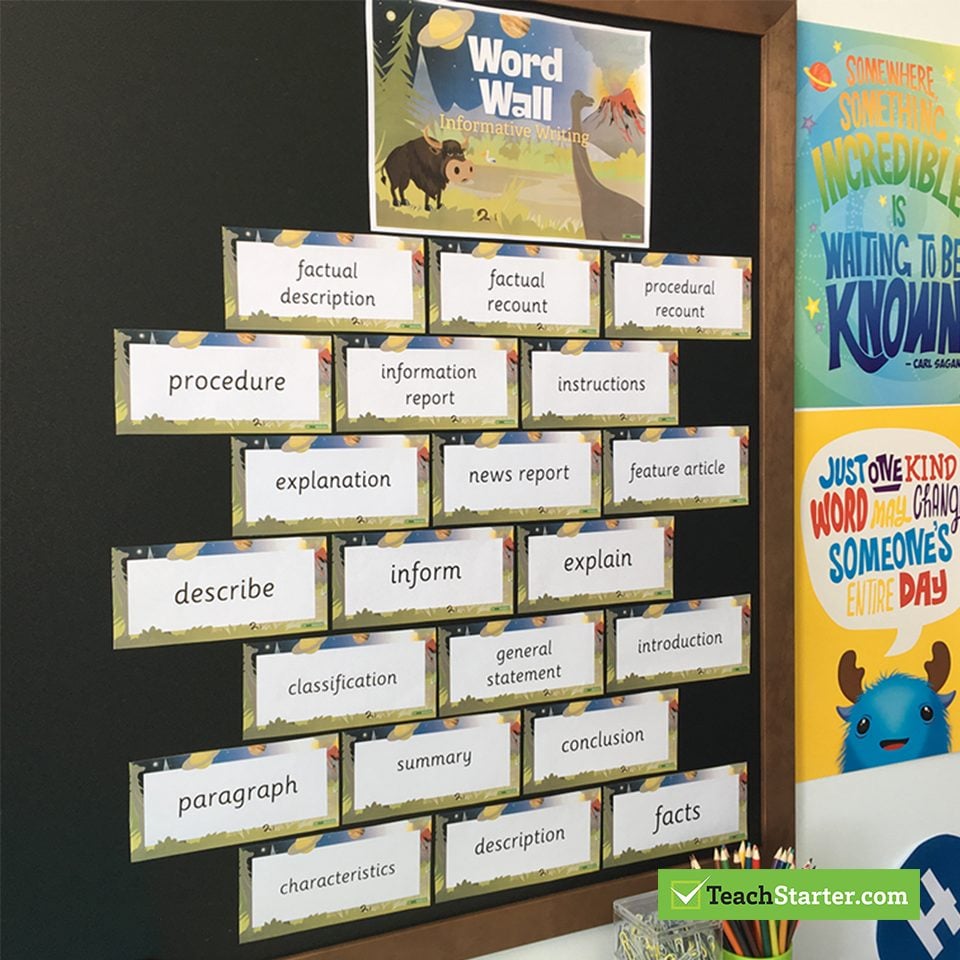 ---
Spelling / Phonics Word Walls
Displaying a spelling or phonics word wall is a fantastic tool for students to use throughout the year. Organise the word wall in alphabetical order, this will make it easier for your students to check and find words. This is a 'work in progress wall' that students add to throughout the year.
I came across this idea on Pinterst and thought it was a great idea! Spelling word walls can get really big throughout the year, so this takes up less space, however each flip-book gets bigger!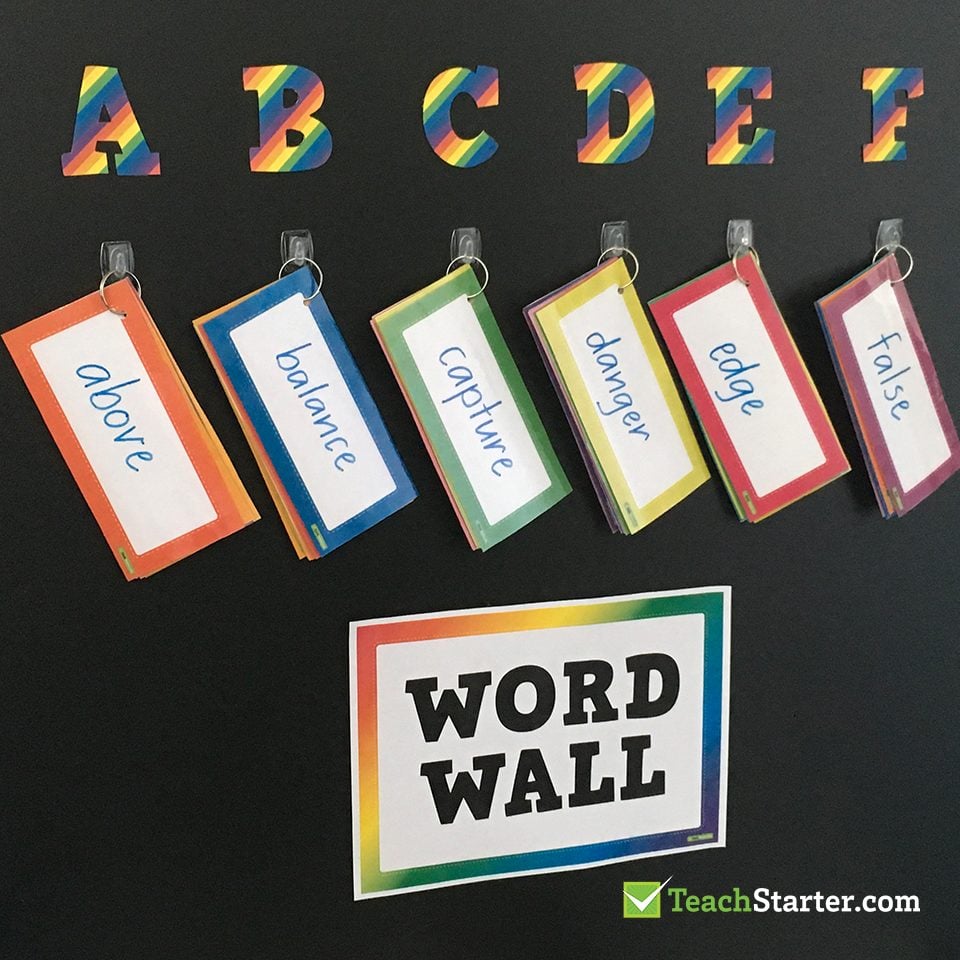 ---
Science Vocabulary Word Walls
The language used in science is very specific and often difficult for students to remember! Having a science specific word wall enables your students to become confident with the vocabulary used during a science unit!
Here is our Minibeasts word wall in action: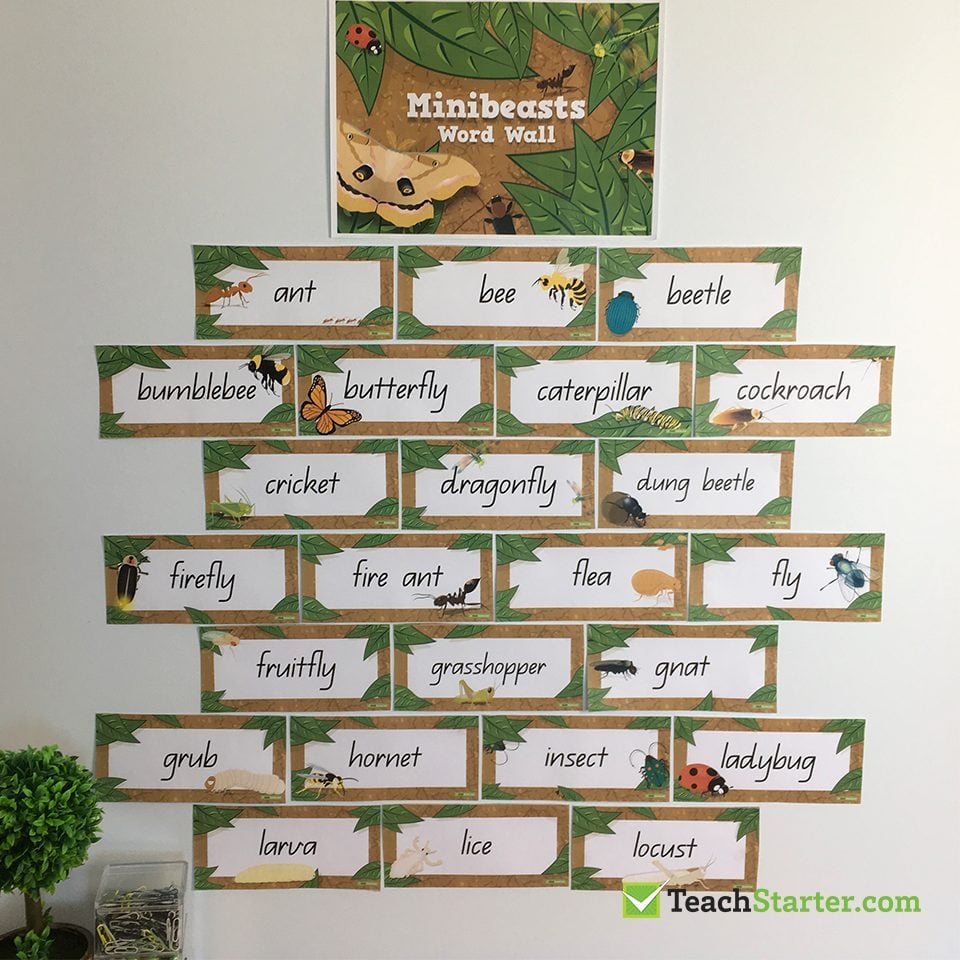 ---
Maths Vocabulary Word Walls
The understanding of vocabulary is not just important in reading and writing! Students must be able to use and understand certain mathematics vocabulary. We have a huge range of Mathematics Vocabulary Word Walls available to download and customise! Here are some of our most popular:
---
Other Subject Specific Word Walls
New vocabulary is introduced in every key learning area. Here are some examples of other subject specific word walls:
---
Word Wall Activities
These word wall activities cards work best when you have a spelling or phonics word wall. It is crucial that the word wall doesn't just work as a 'display only!' Students must be exposed to the words on a number of different occasions and these activities are a great start! I used our word wall task cards and turned them into a flip book that can be used again and again!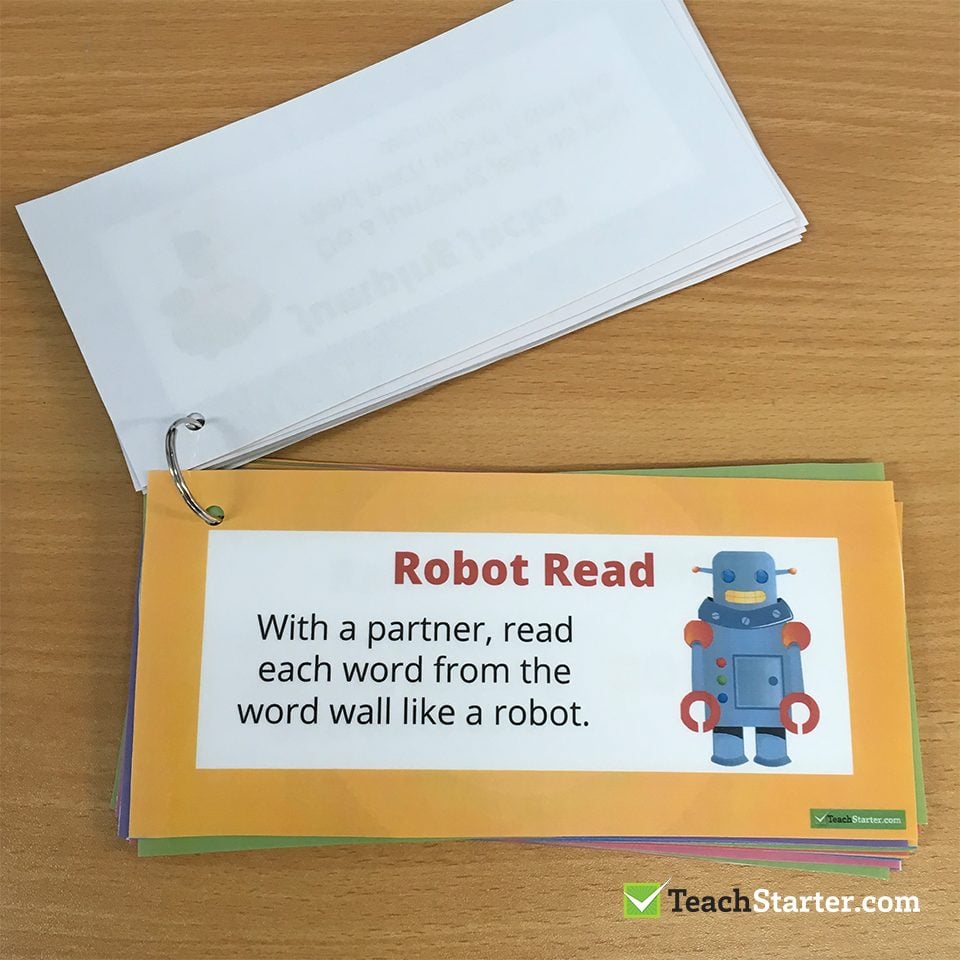 ---
 Show us Yours!
Do you have other awesome ideas for how to use word walls in your classroom? Share your ideas in the comment section of this blog.