Are you looking for an end-of-year project for your class that isn't Christmas related? Look, I love a good Christmas craft activity, don't get me wrong, but sometimes it's nice to mix it up with some different activities that you can do with your students as the end of the year approaches.
Your students will be jumping for joy when you reveal this super amazing giant colouring sheet!
---
Printable Community Map Colouring Sheet
You may remember our very first Giant Colouring Sheet created by our designer, Clayton. Well, this new creation of a community map-themed colouring sheet is more detailed and more amazing than his first (if that is even possible!).
From roads to buildings, to random items that will just make your students giggle, if you were looking for an extra resource to add to your rotation of end of school activity ideas – this is it!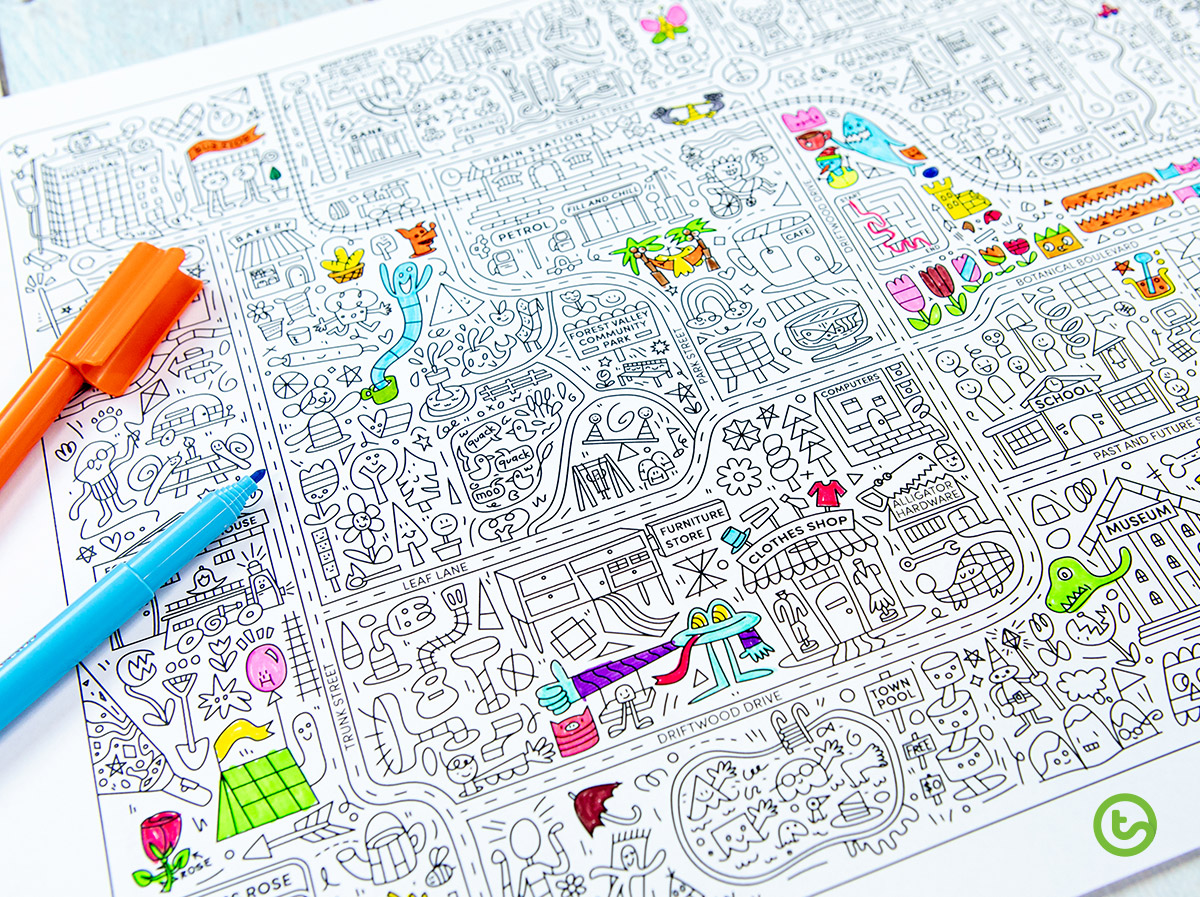 How to use this resource:
This amazing resource is available to download on one page, as well as over a number of pages. So, if you were wanting to set this up as a whole class project, or perhaps an individual task – the world is your oyster!
If you are planning on printing this on one page for an individual project, it is advised that you print it on an A3 page due to the detail included. This will be an ongoing project that will have your students busy for hours! Which is helpful when you're trying to tie up loose ends such as tidying up the classroom or finalising those never-ending report cards!!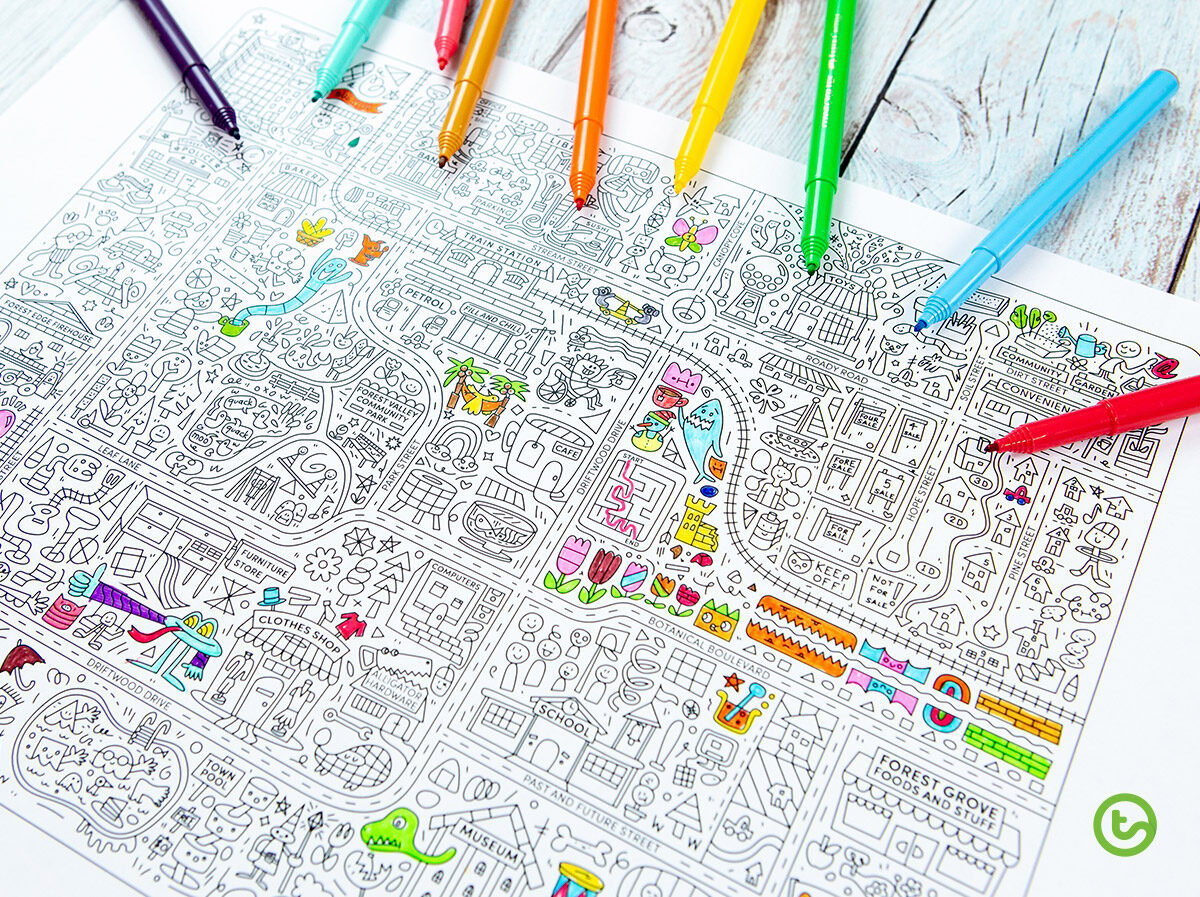 Not Just a Colouring Project
Not only is this a marvellous colouring activity, but it also opens the door to so many other activities.
Why not write Community Map Challenges on the whiteboard each morning such as:
Give your friend detailed directions to get from the train station to a place that sells ice-cream.
Oh-oh! Someone didn't proofread their work and there are some incorrect signs on the map. Can you find them?
It's a hot day! Have a look at the map and list some places you may like to visit on a hot day.
The Mayor of the town is desperate for a nice cup of tea, can you find a place she could go? Why do you think this is the place she should be going?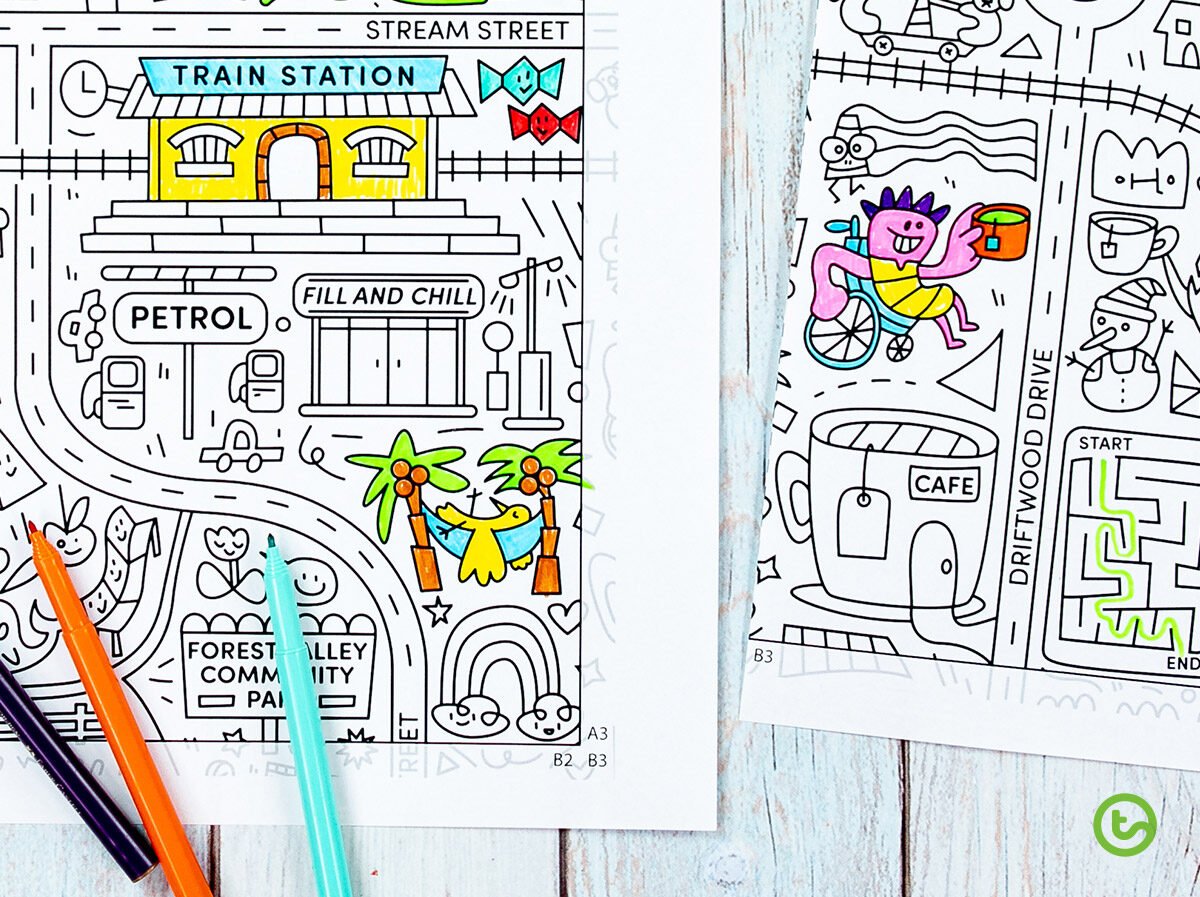 Whole-Class Project
Why not get your class to show you how they can collaborate to colour in the large version – printed over eight pages. Lay it out on a communal table or back it with cardboard and mount it on the lower half of a classroom wall for your students to colour whenever appropriate.
A fantastic mindfulness or fast finisher activity to pop up in your classroom today.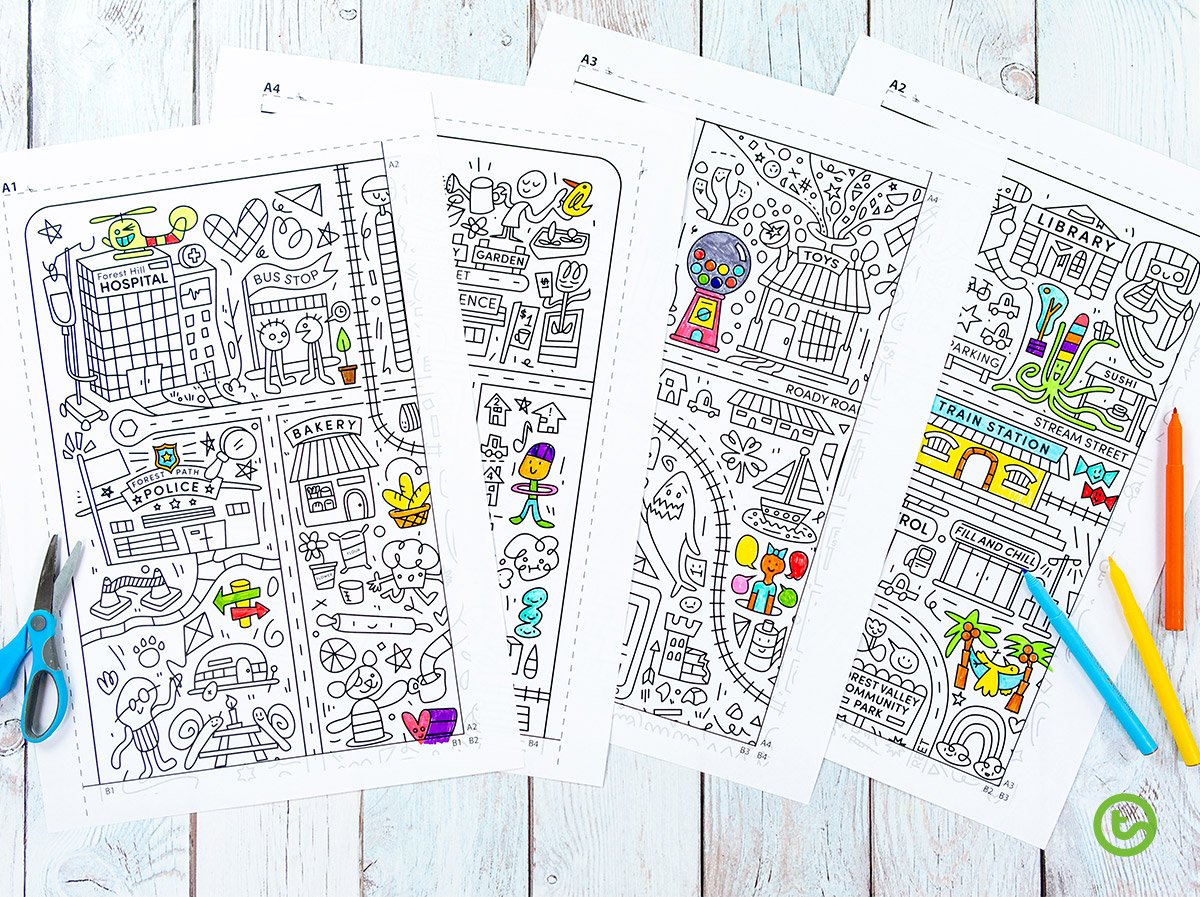 Assembly instructions:
Print out the Giant Coloring Sheet one-sided on A3 paper.
Cut along the DOTTED lines only, starting with page A1. As you progress through each page, align it with the border on the previous page, e.g. Page A2 aligns with the border labelled A2 on page A1.
Continue through this process, aligning B1 underneath A1 and so forth until finished.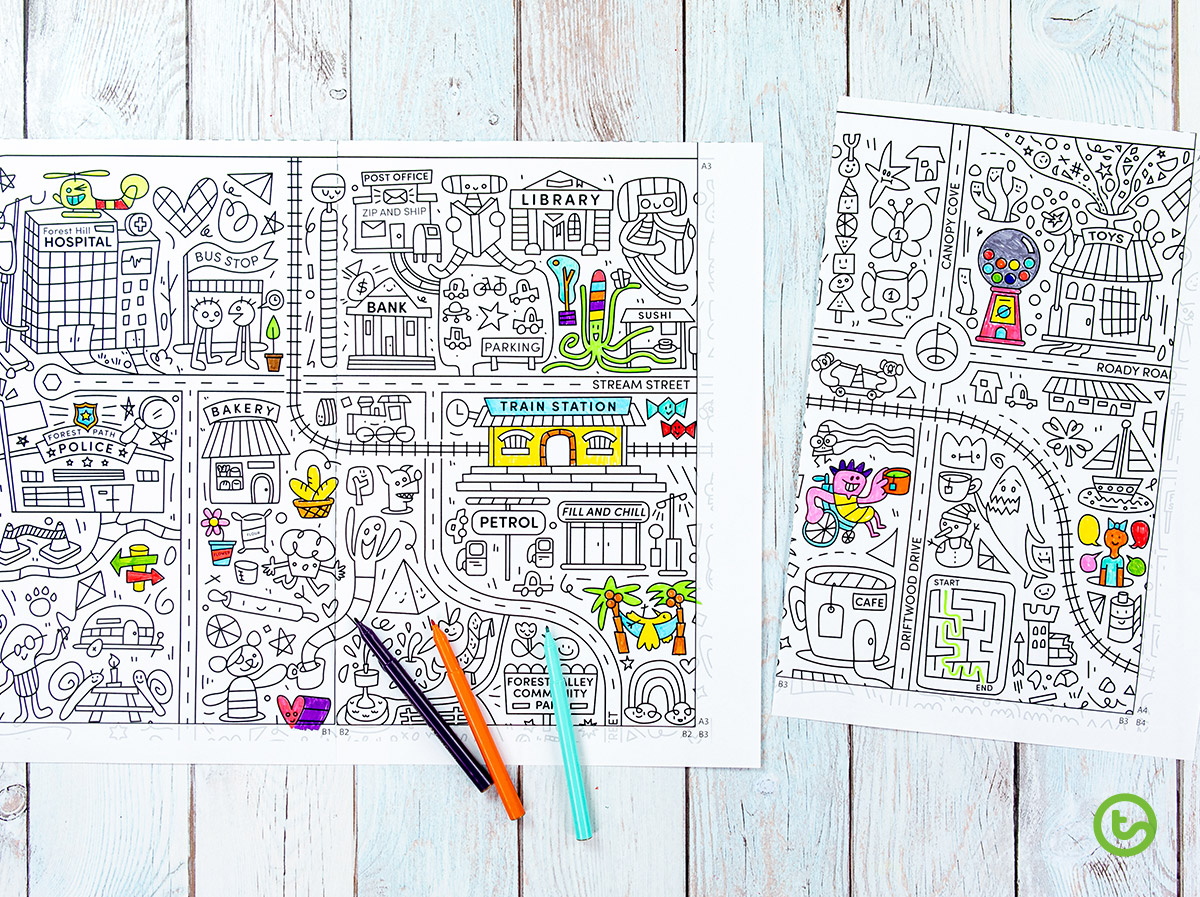 Other End-of-Year Projects
Whole class games and challenging code crackers are the perfect end-of-year project! Our code-cracker resources are topping the charts because they are exciting and engaging!
Can your students crack the code?