Check out some of our end-of-year printable gift tags and student gift ideas.
"I call my students 'my kids' because in our year together they aren't just kids on my class list, they become a part of my heart" – Author Unknown
For me, the end of the school year was always bittersweet. If you are anything like me, the students in your class become your children! You spend 40+ weeks with these children in your class.
You have ups and downs, just like any household! When it comes to the end-of-year celebration, some teachers like to provide their students with little gifts to say thanks for a fantastic year. We decided to create cute student gift tags to go with our top ideas!
Your Future's So Bright I Have to Wear Shades!
A cute little play on words! Attach this gorgeous student gift tag on to a pair of cute sunglasses for your students to wear around on the last day of school.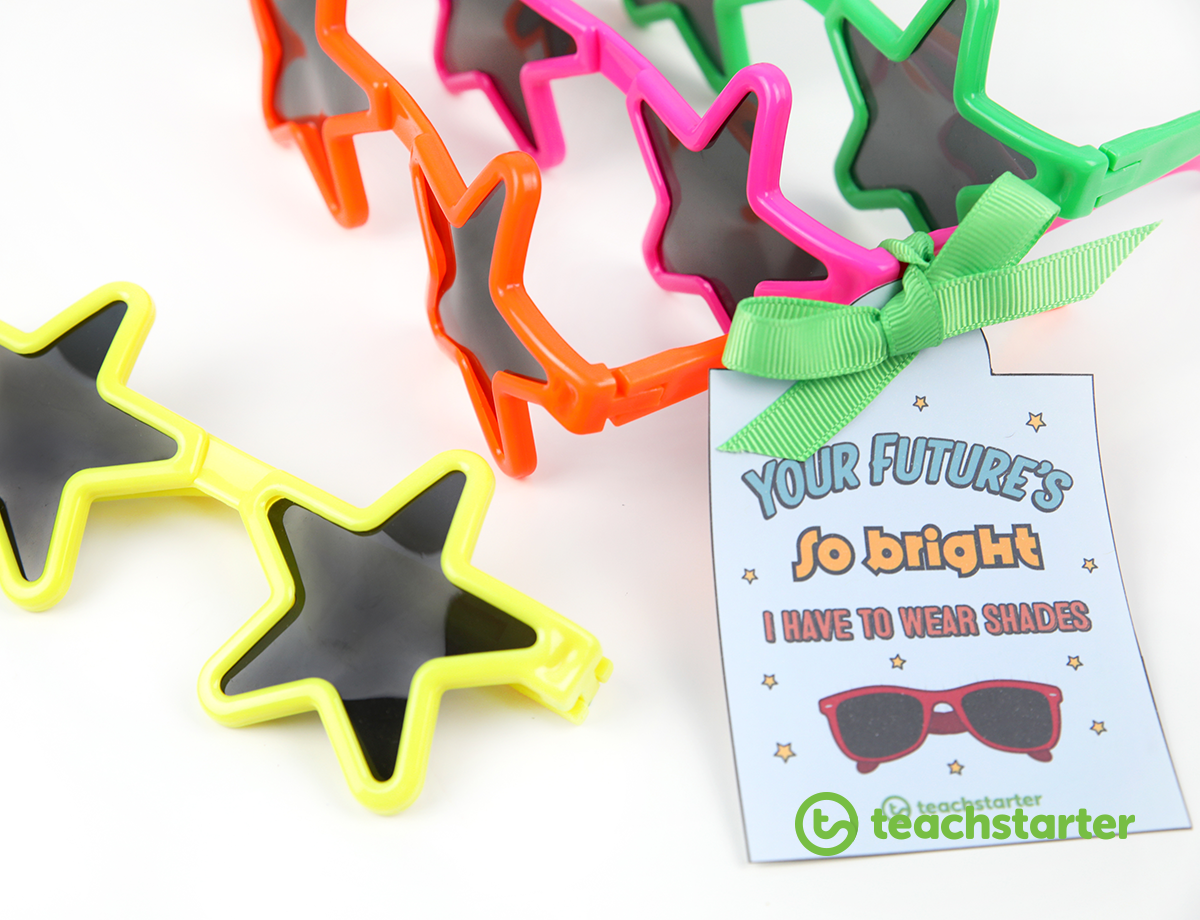 Owl Miss You!
There is no doubt about it! I would always miss spending time with the gorgeous human beings that were in my classroom. This gorgeous gift tag lets your students know you will miss seeing them! The best thing about this gift tag is you can attach it to any gift you like.
I found these cheap Christmas pencils at my local cheap shop. Another suggestion from one of our Instagram followers was giving them a book.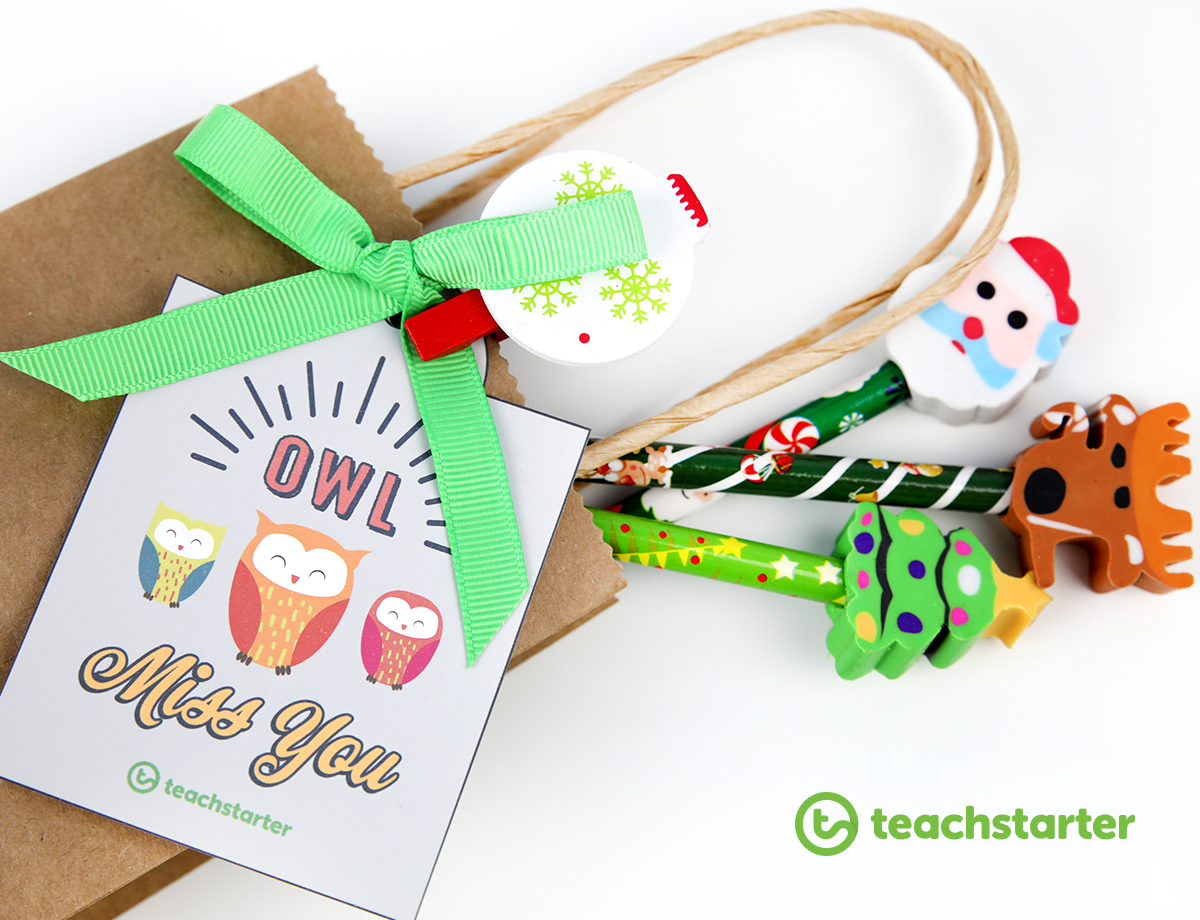 We Had a Ball This Year ⚽
This is a gorgeous gift idea for your students. I got the idea from one of our lovely Ambassadors Miss G from @smartieeepants.
Use our We Had a Ball gift tag and attach it to a beach ball and permanent marker for each of your students. The idea is that by the end of the school year, they have a beach ball that has been signed by each of the students in their class, and of course their teacher.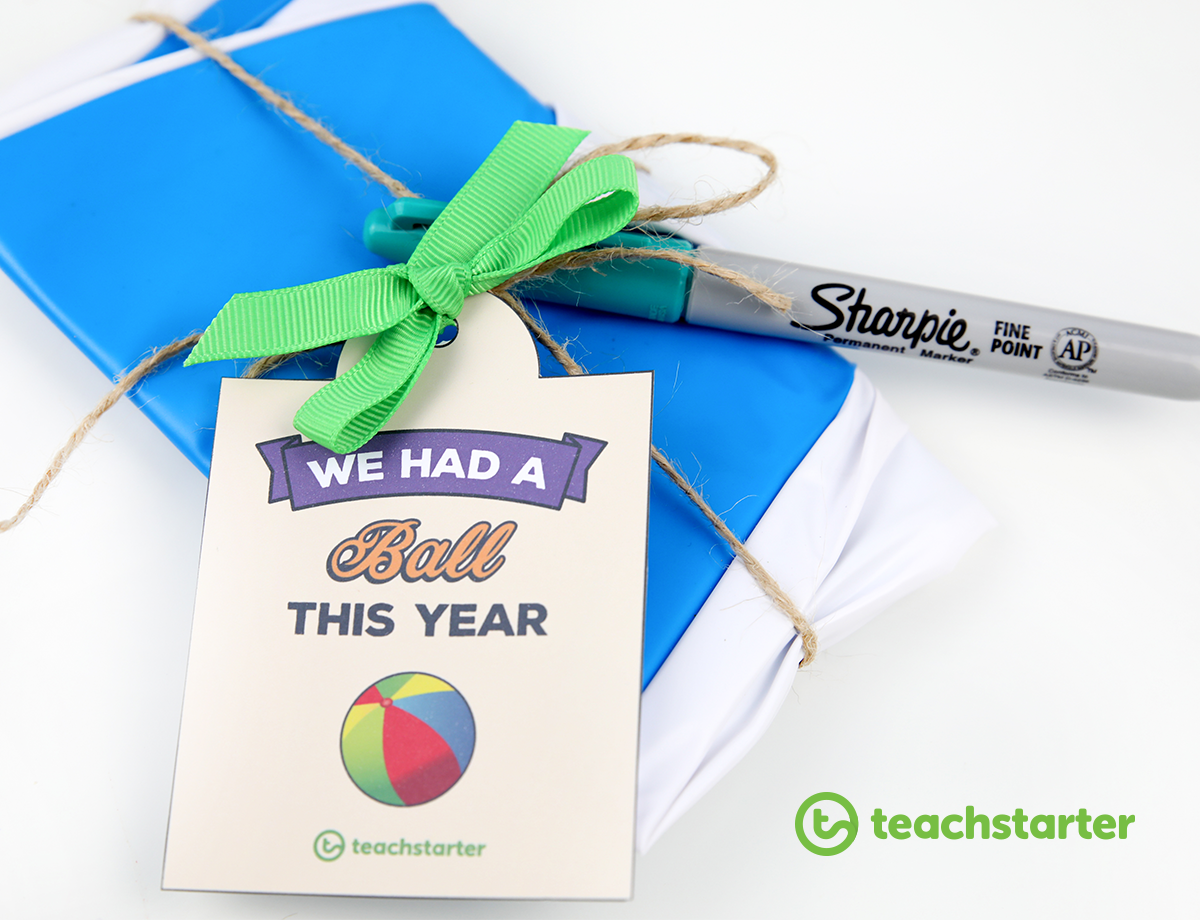 You could also attach the gift tag to bouncy ball or juggling balls. A fun gift that students can enjoy of the school holidays.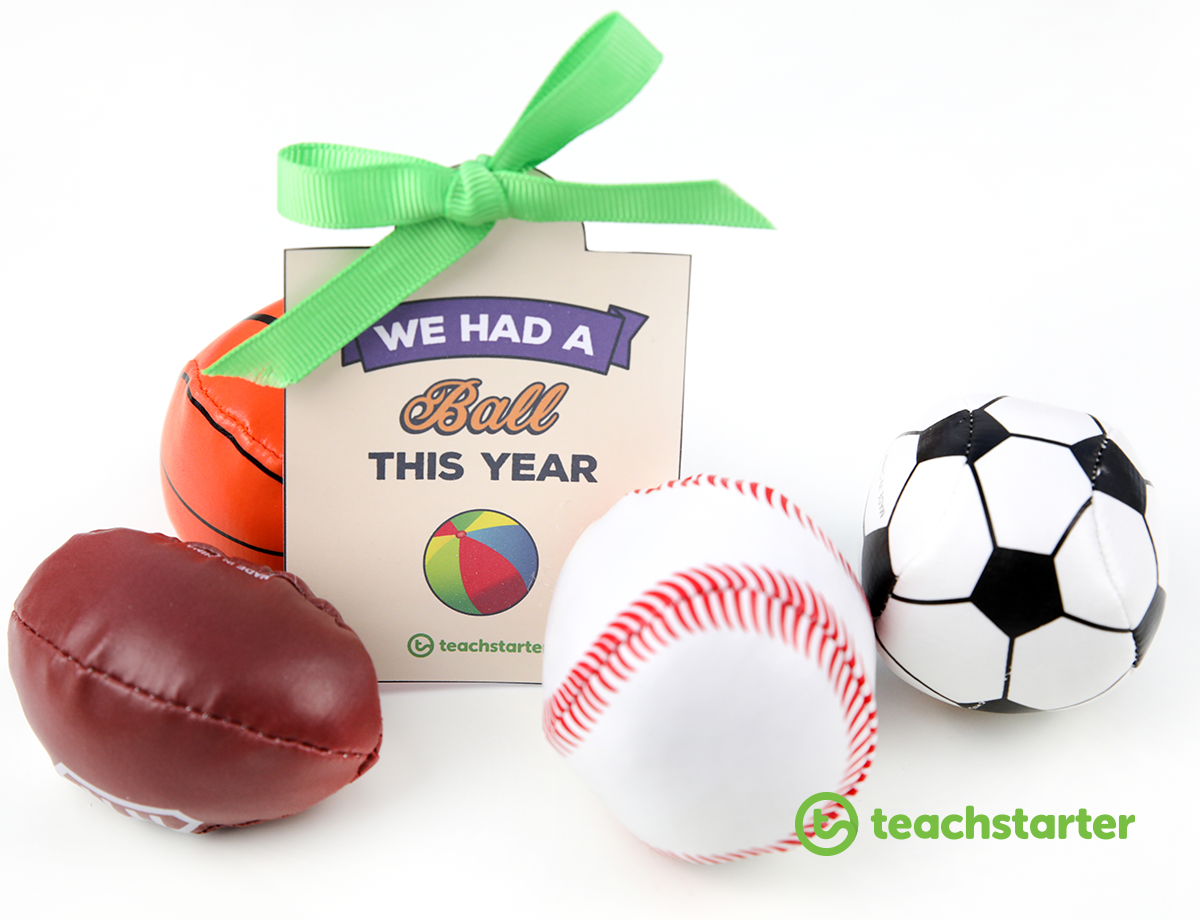 You Blew Me Away This Year!
Attach this gorgeous gift tag – You Blew Me Away This Year to some bubbles for a fun present your students can enjoy on the last day of school.
Or perhaps, attach it to a print out of our mindfulness colouring pinwheel and a set of colouring pencils.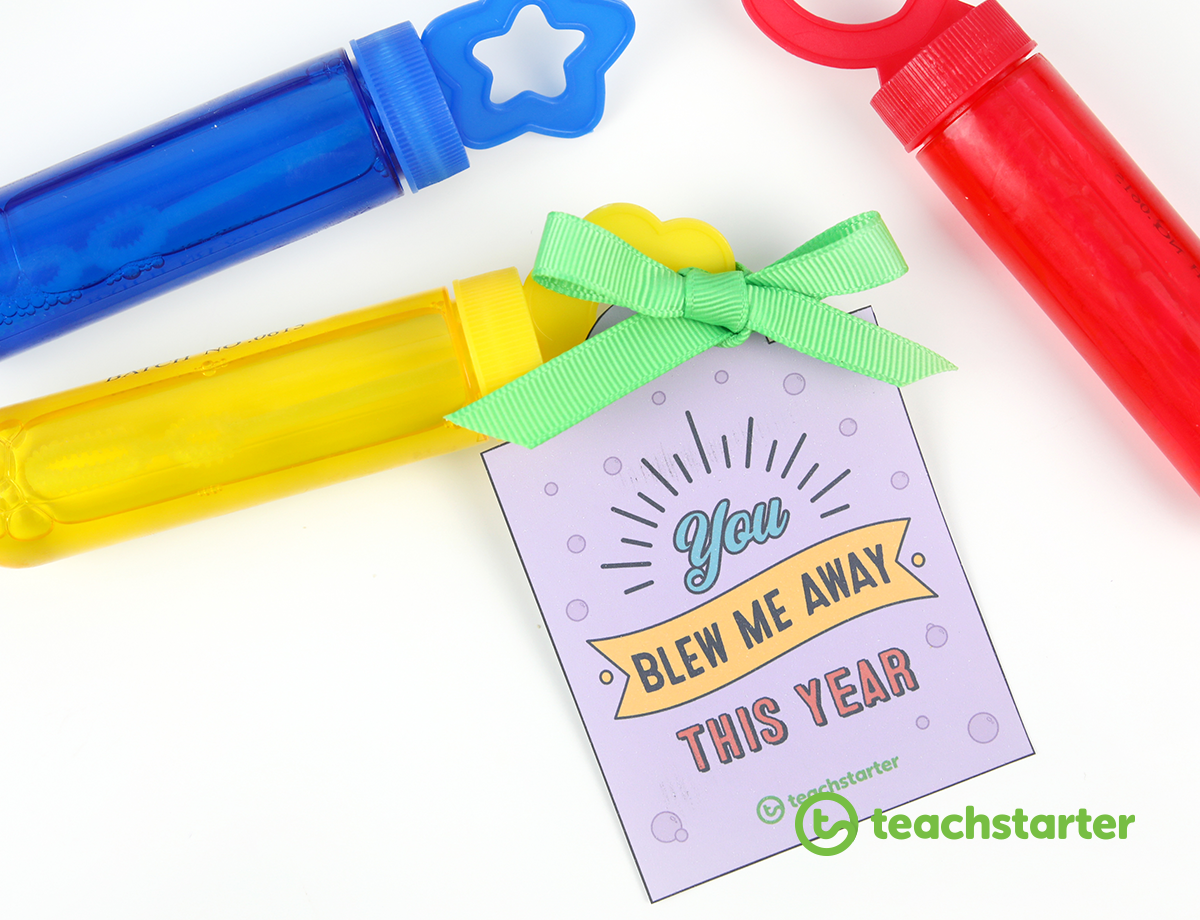 Student Gift Tags
Check out our range of gift tags in our greeting cards collection.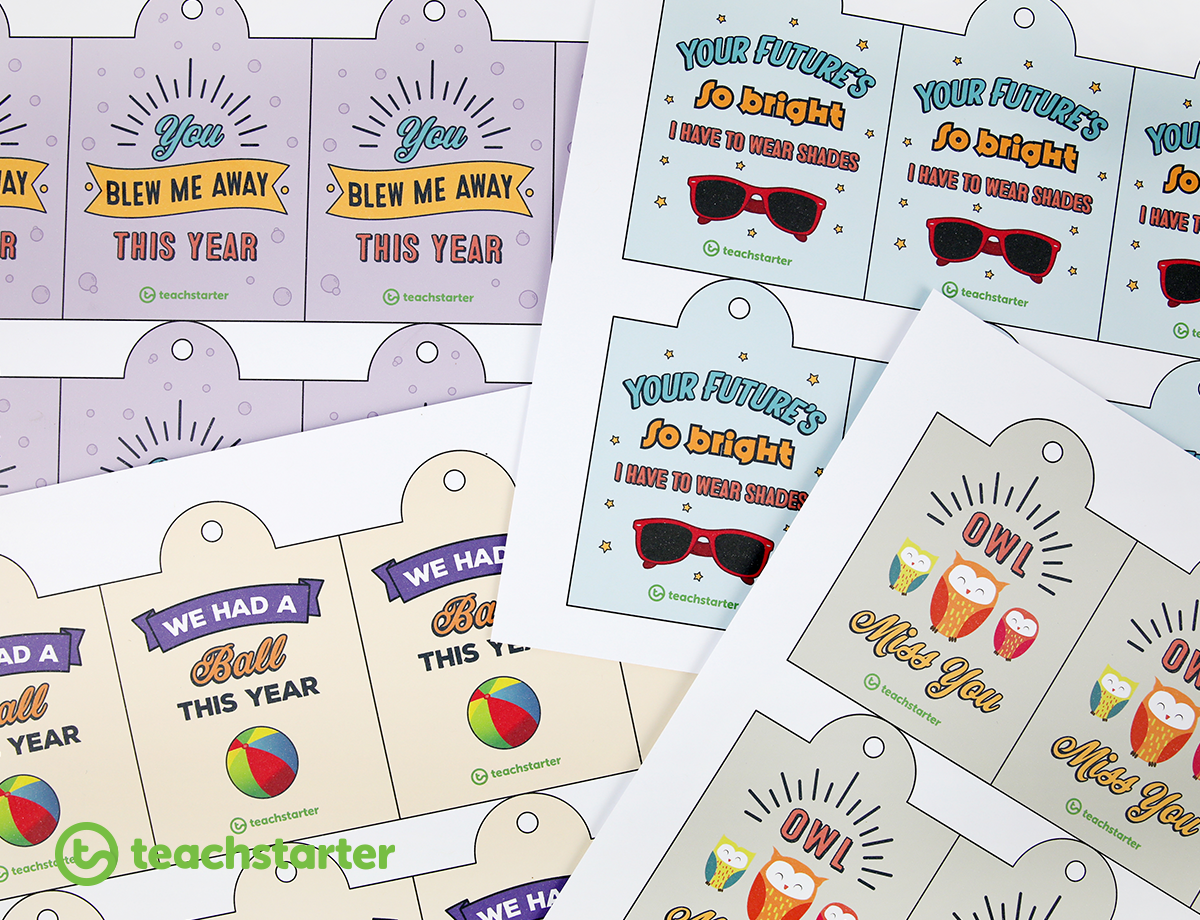 Do you have a student gift tradition? Tell us what you do to celebrate the end of the school year with your students…