If you're looking for a fantastic Lunar New Year craft activity, you've come to the right place! Our Year of the Pig Puppet Craft will be a huge hit with your students. It's just one of the many awesome teaching tools available in our Lunar New Year Resource Collection.
Lots of Australians observe Lunar New Year, which is celebrated on the first day of the lunisolar calendar. It originated in East Asian countries including China, Thailand, Korea and Vietnam.
This year, Lunar New Year is on February 5.
What's Lunar New Year All About?
You might wish to introduce your Lunar New Year craft activity by showing your students this short video clip explaining the history of the occasion – featuring puppets!
As always, please preview the clip to assess whether it's suitable for your students.
We also have this great 21 slide editable PowerPoint presentation about East Asian Lunar New Year celebrations and traditions: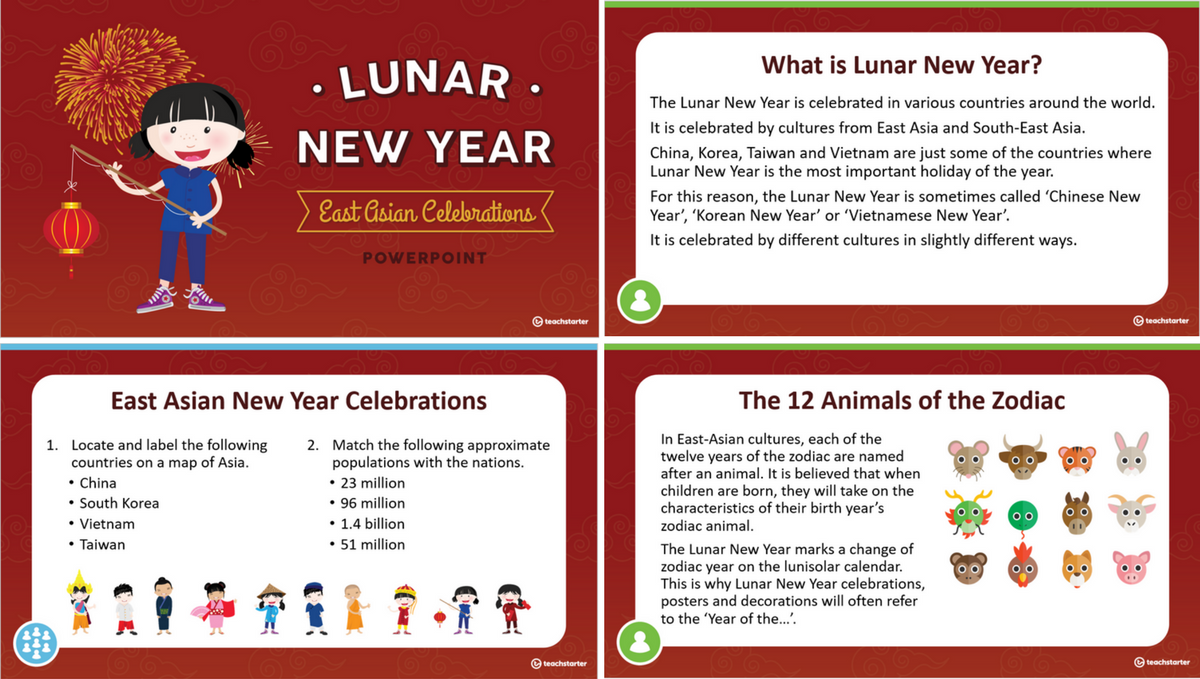 The Year of the Pig Craft Activity
Our Year of the Pig String Puppet Template is the latest addition to our fantastic Lunar New Year Resource Collection! Your students will love creating this happy little pig whilst learning about the Zodiac animal of the moment!
What You'll Need
Your students will need the following supplies to complete the Year of the Pig String Puppet Template:
scissors
glue
sticky tape
coloured pens or pencils
split pins (optional)
a hole punch
string or ribbon.
Lunar New Year Craft Activity Differentiation
This Lunar New Year craft activity can be used across all primary year levels. Instructions are printed on the template itself, but you may also wish to show your class the video above before beginning.
I would suggest having very young students use tape instead of split pins to attach the pig's body parts – it's considered very bad luck to jab yourself with a sharp object on Lunar New Year! Also, for little ones, printing the pre-decorated version on coloured paper may help them focus on the fine motor skill of cutting.
Lower primary children will enjoy the mindfulness associated with colouring the decorated version of the pig template, with it's intricate, swirly design.
For older students, download the un-decorated puppet template, and have them design a beautiful pattern on the pig prior to cutting!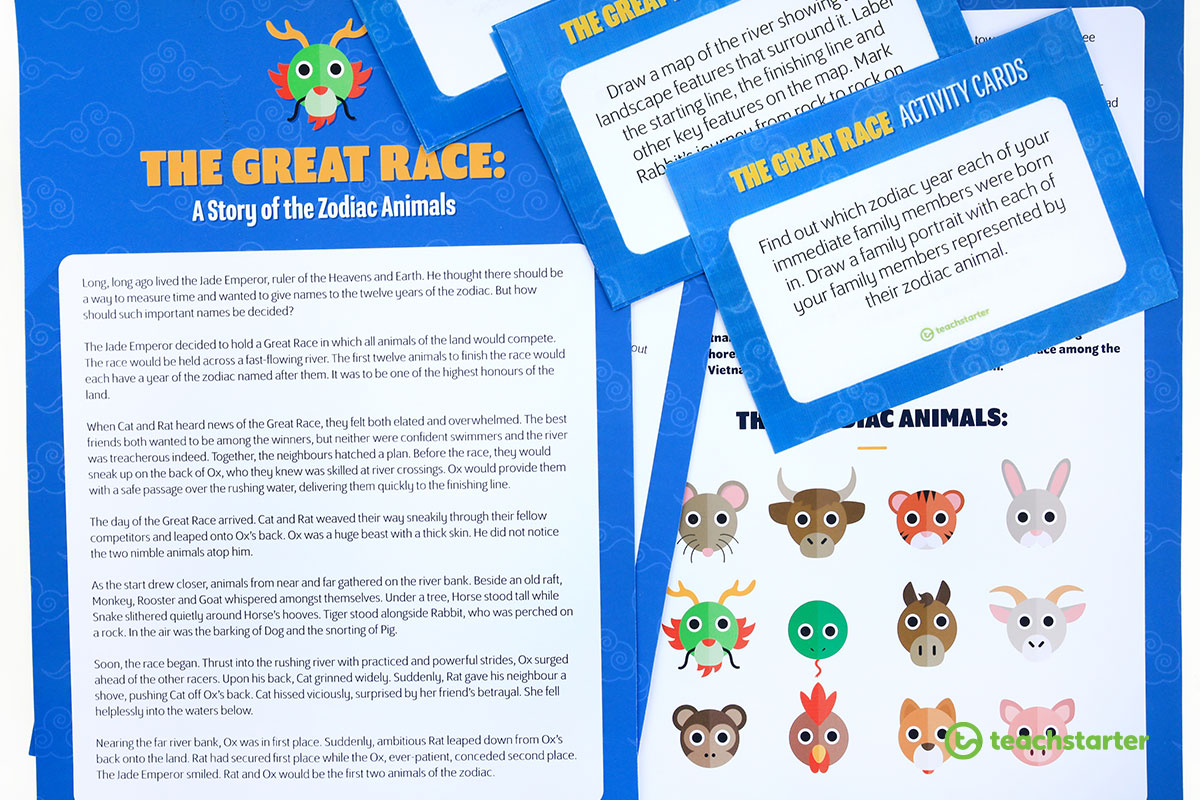 You could even ask your upper primary students to research the traits of the Zodiac pig and script a short puppet play starring it. In China, marionette puppets similar to this one have been used to pass down traditional stories for thousands of years! They can research the pig's Zodiac tale online.
Learning About Lunar New Year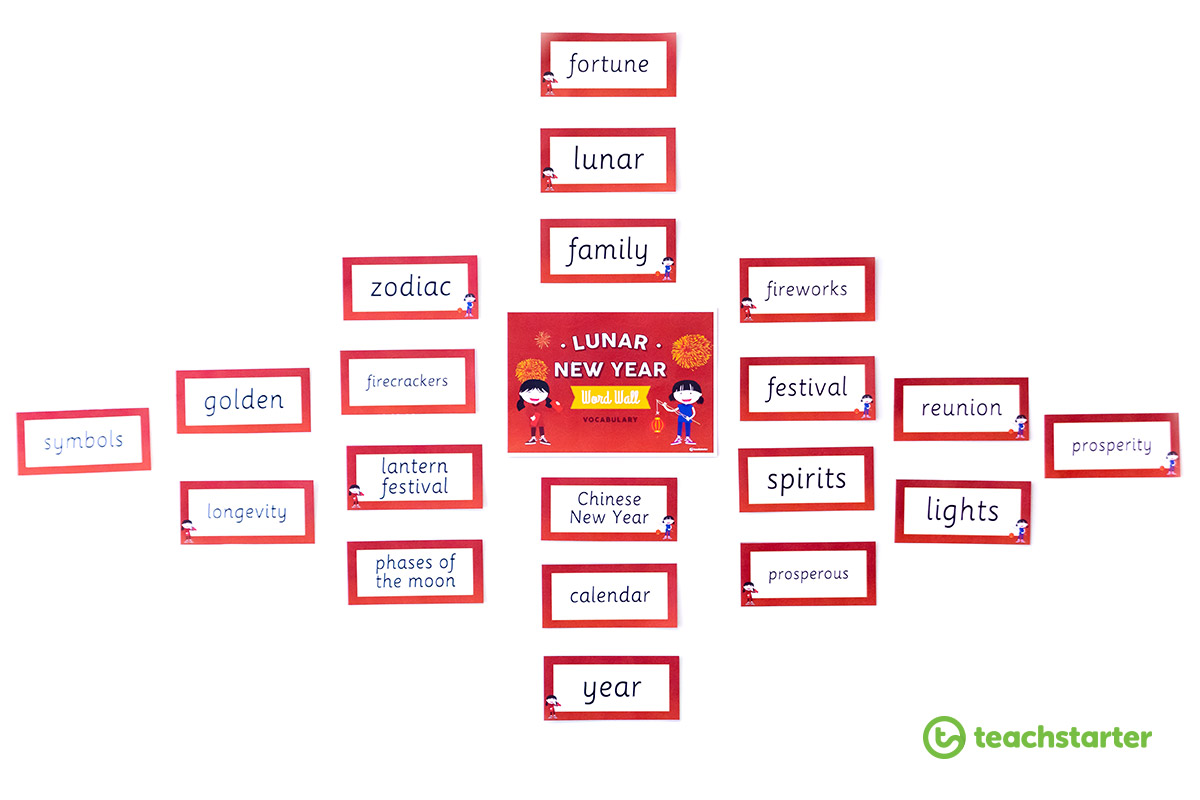 If your kids enjoyed this Lunar New Year craft activity, they'll probably be intrigued and ready to learn more about this culturally rich East Asian tradition!
Here are some fabulous activities to support your teaching about Lunar New Year:
We wish you a happy, prosperous and fun Lunar New Year! Don't forget to #teachstarter on Instagram to share your students' wonderful work!