The end of a school year brings with it a shift. The focus of this shift can feel like it is mostly about your students. Their finishing one year level and beginning a new one. Already your students have fully checked out of the year. Their minds on school holidays and what it means to be "in Year * next year!". As their teacher, it's easy to get swept up in this momentum. Away from the current year and towards the next. Thinking about your own holiday break and the next group of kids you will have in your care.
That said, the end of the school year is an important time to take a moment to reflect. It doesn't need to be a lengthy one. But one that helps you to experience a feeling of gratitude for all that made this the year that it was. We are often asked to reflect on our work in a professional way. It is an important part of the job. The kind of teacher self-reflection that I'm referring to, however, doesn't need to feel so driven.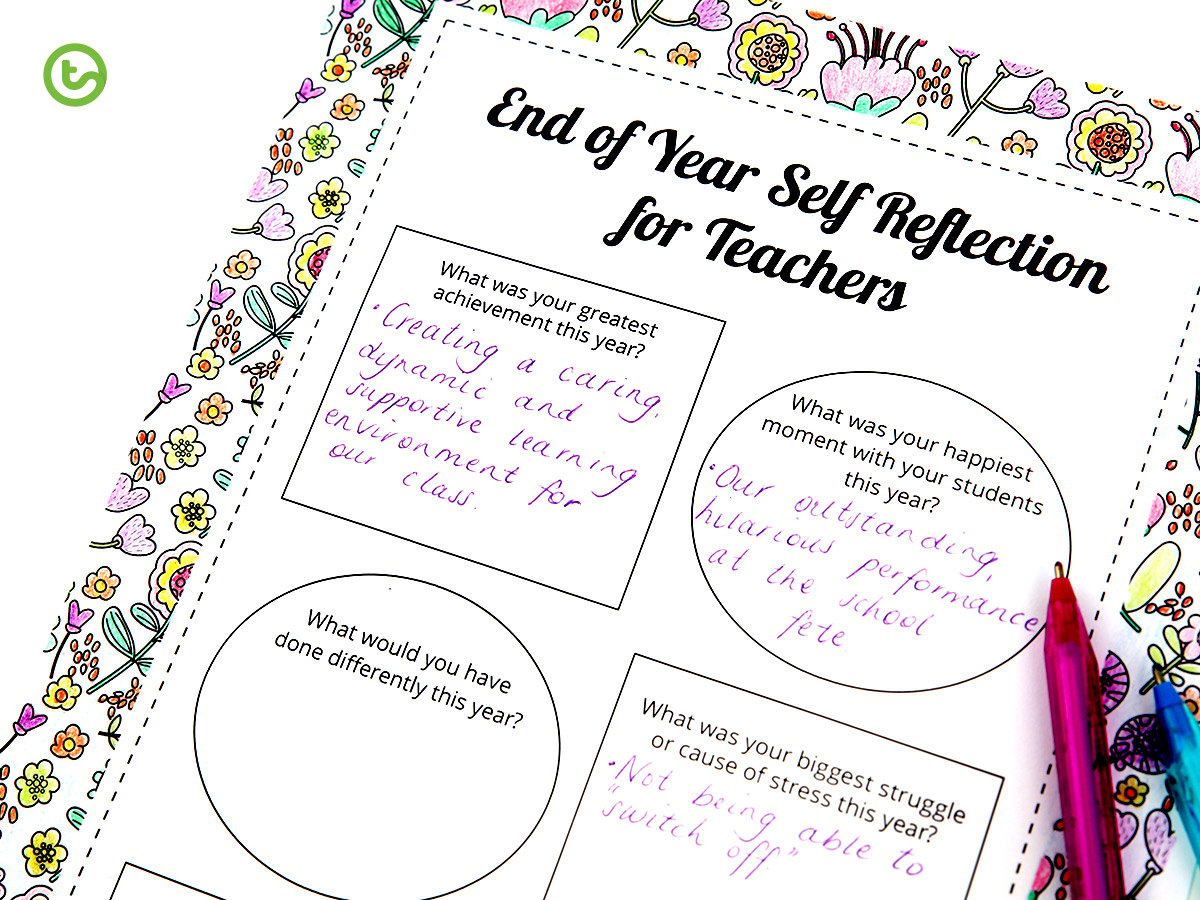 This kind of teacher self-reflection is a practice of mindfulness. It's taking time, in a space that is absent from both mental and physical demands. To think about your teaching year in a space that is a little more holistic than the more outcome-driven one that sometimes overtakes us.
To help, we've created a little Mindful Teacher Self Reflection. It includes a beautiful mindful colouring border and a set of simple guiding questions for your end of year self-reflection.
Find a comfortable and peaceful space.
Read through the Teacher Self Reflection questions.
Before writing something in each section, take some time to complete a little bit of mindful colouring in.
Alternate between the colouring and the written reflections as your mind makes space for gratitude.
When thinking about the challenges you have faces, consider how you can frame them in a positive mindset as a guide towards personal and professional growth.
Do you take time to reflect on your achievements and challenges each year?