Sometimes putting a new spin on an 'old' activity can work wonders for engaging your students in the classroom. Teaching poetry is one topic that lends itself to more creative and playful learning experiences. While many printable poetry teaching resources consist of worksheets and poetry-writing tasks, we all know that some kids switch off as soon as they are handed any piece of A4 sized paper that solely requires thinking and writing. One simple way to combat this auto-response, while still encouraging writing practice, is to add a hands-on element to a poetry writing task.
Creating Poetry Mini-Books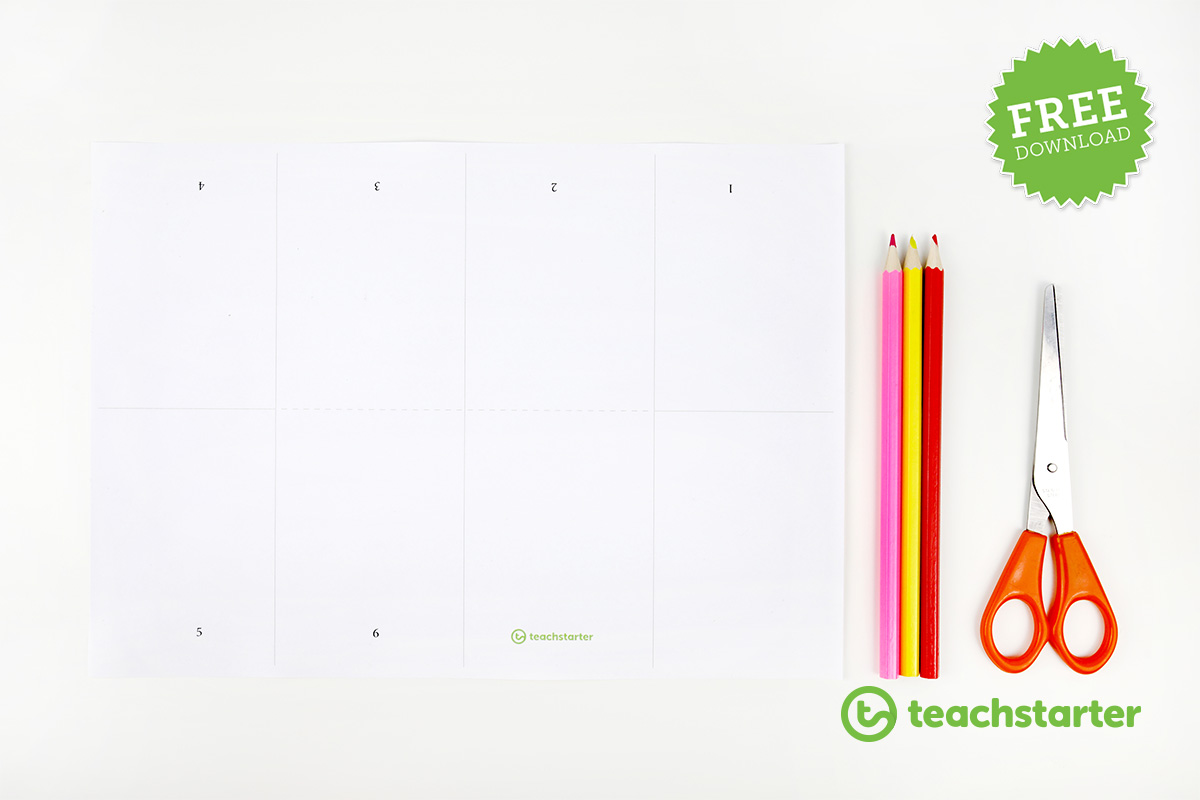 This printable Mini-Book Template can turn your poetry writing lessons into something a little more fun. Your students can create their own anthology of original poetic works using the blank mini-book template in conjunction with most any of these poetry teaching resources including:
Take a look at the video below for an overview of how these resources can be used together to create engaging hands-on poetry activities.
What is a Mini-Book?
But what is a mini-book, you ask? It's a simple, one-page template that can be cut and folded into a tiny book with a front cover, six pages and a back cover. You can photocopy these at A4 or A3 size. Students can create any sort of book using a blank mini-book template, the only limit is imagination!
---
Colour Poems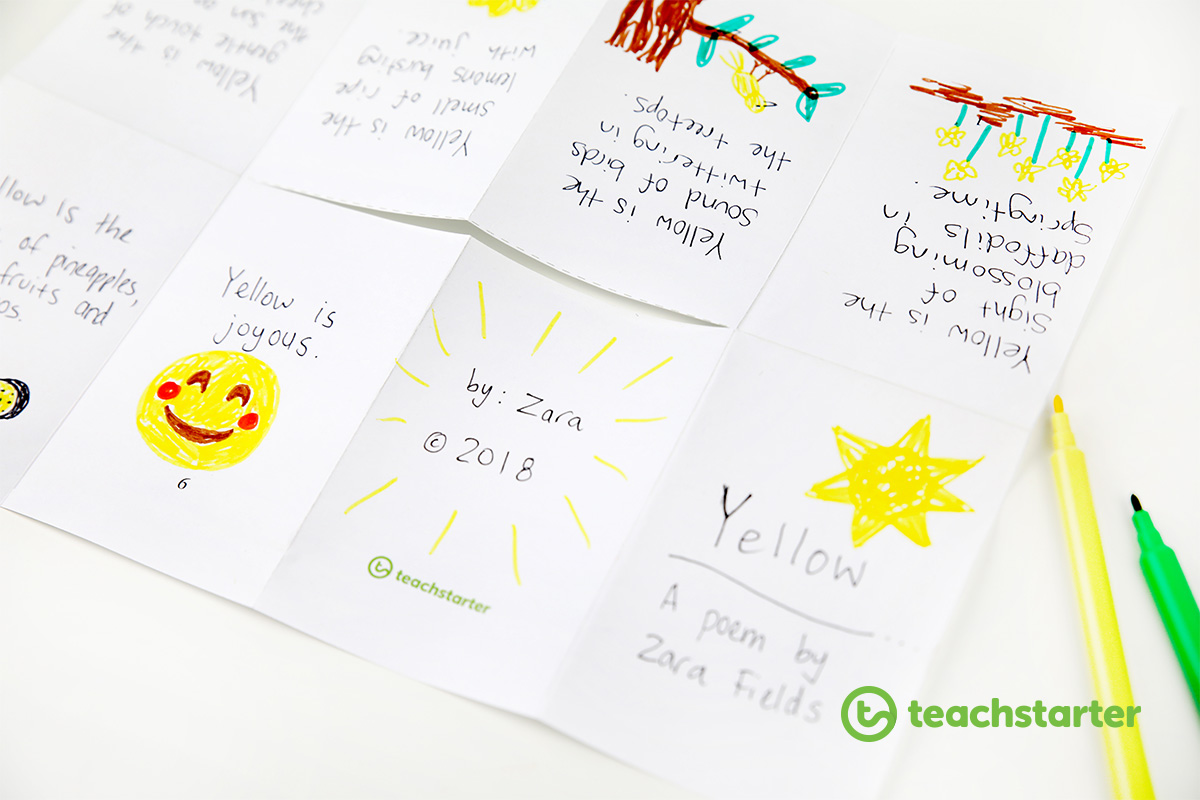 The simple structure of a colour poem lends itself to mini-book creation. Students can write one of the six lines in a colour poem on each of the six pages in the book.
Download the "Writing a Colour Poem" worksheet to hand out to students, or simply project the first page of the resource onto your whiteboard or screen to explain the structure of a colour poem to your students.
Provide students with one Blank Mini-Book Template each.
Students write a six-line colour poem mini-book following the structure on the worksheet.
Before folding and cutting the template, students write each line onto the pages of the mini-book.
Students also complete the front and back covers.
Cut and fold the mini-book as per the directions in the video at the bottom of this blog post.
---
Haiku Poems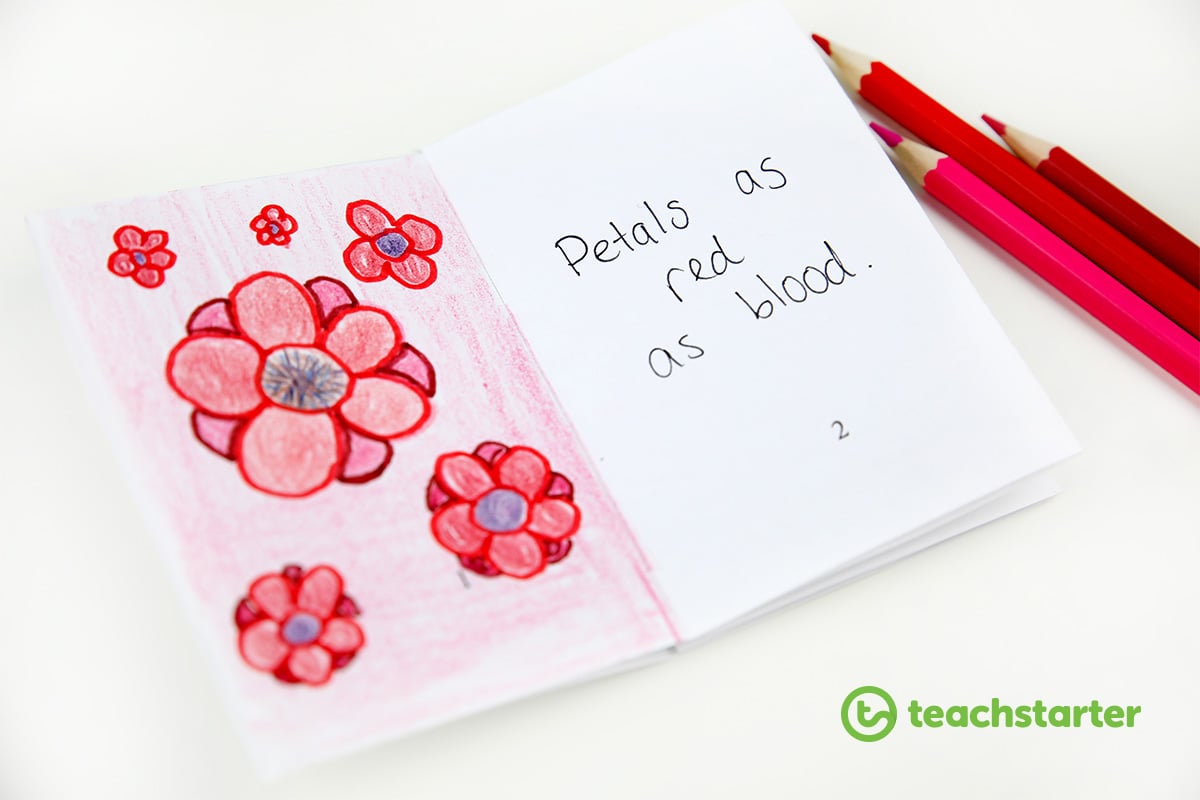 Similarly, the three lines of a haiku poem sit perfectly within the blank mini-book template. On each double-page opening, students can write one of the lines of their haiku poem and draw an illustration on the other page.
---
Acrostic Poems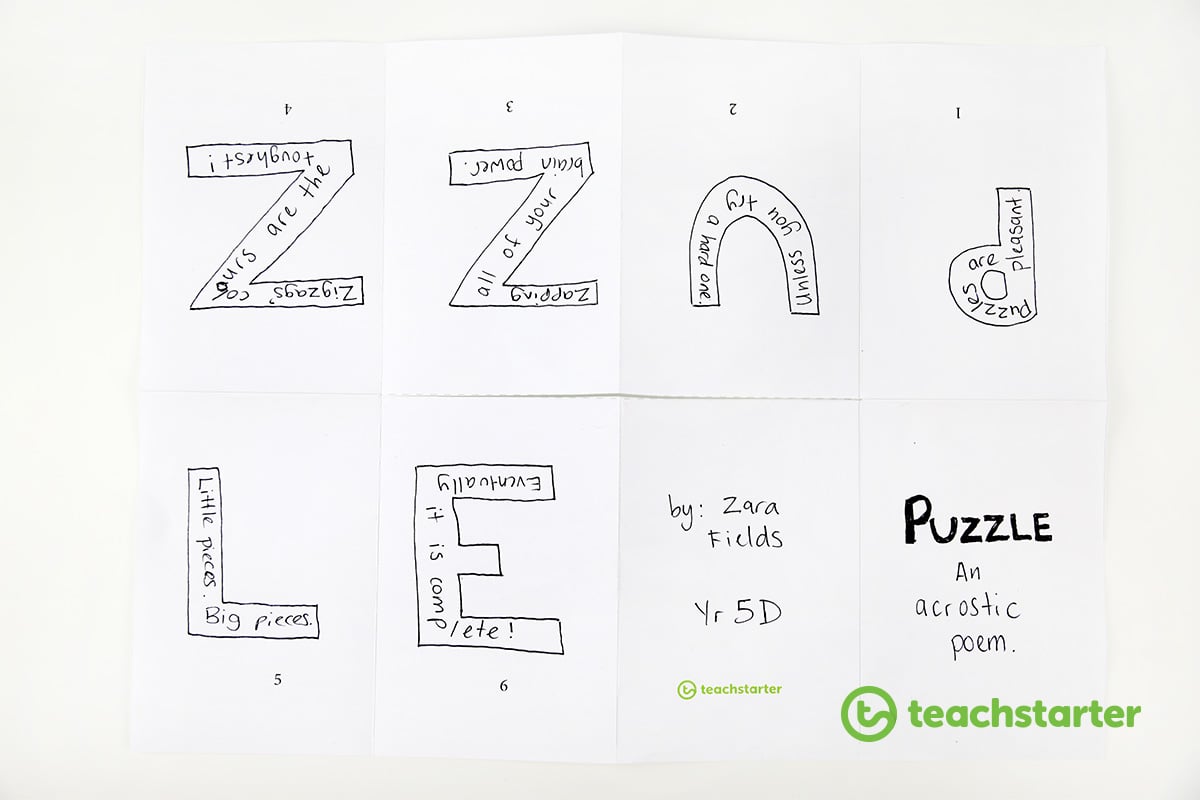 Acrostic poems are often used as a fun introduction to poetry, however, they are also a fantastic challenge for students who know a little more about using poetic devices to communicate meaning and create impact!
Challenge your students to create an acrostic poem using a word with either three or six letters.
Students write their poem onto their blank mini-book template.
For a three-letter poem, students write a line on every second page of the mini-book. For a six-letter poem, they write a line on every page of the mini-book.
After completing the drawings, front and back covers, cut and fold the mini-book following the video below.
---
Other Poetry Forms to Add to Student Mini-Book Anthologies
You can apply this poetry activity idea to any form of poetry. Here are a few you might like to include in your students' poetry anthologies.
---
How to Fold a Mini-Book
Folding a mini-book isn't as hard as you would imagine. Play the video below for your students to follow. Soon they will be mini-book folding experts!
If you cannot play the video for your students, follow these instructions instead:
Write or draw the poem onto the numbered pages.
Fold along all of the vertical lines.
Fold the sheet of paper in half vertically and cut along the dashed line.
Open out, then fold in half again, horizontally this time.
Pinch both ends of the paper between your thumb and forefinger.
Push the ends towards the centre, making a diamond shape before pressing the pages into place.
Rearrange the pages so that front cover and back cover are both in place!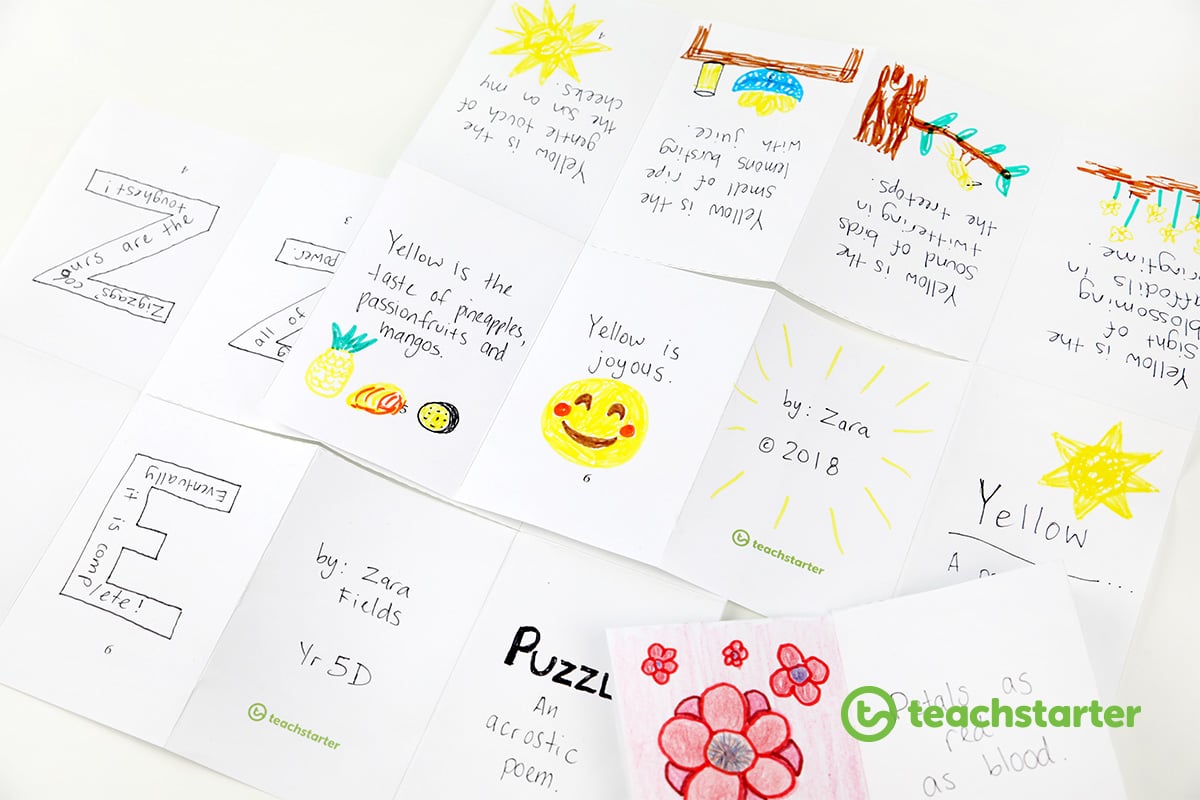 ---
If you create a poetry mini-book with your students we'd love to see it!
Share your photos on social media using the #teachstarter hashtag so we can find it.