When sitting getting my nails done, I wondered… how cool would it be to have your nails painted to suit a particular teaching topic, classroom theme or just general teaching related nail art. Then… I discovered #teachernails on Instagram. Teacher nail art is a thing and if you are a painted nail kinda person, these photos are sure to impress.
Go on… spoil yourself these holidays with a manicure. Then, reap the rewards when you see your students' faces when you return to school!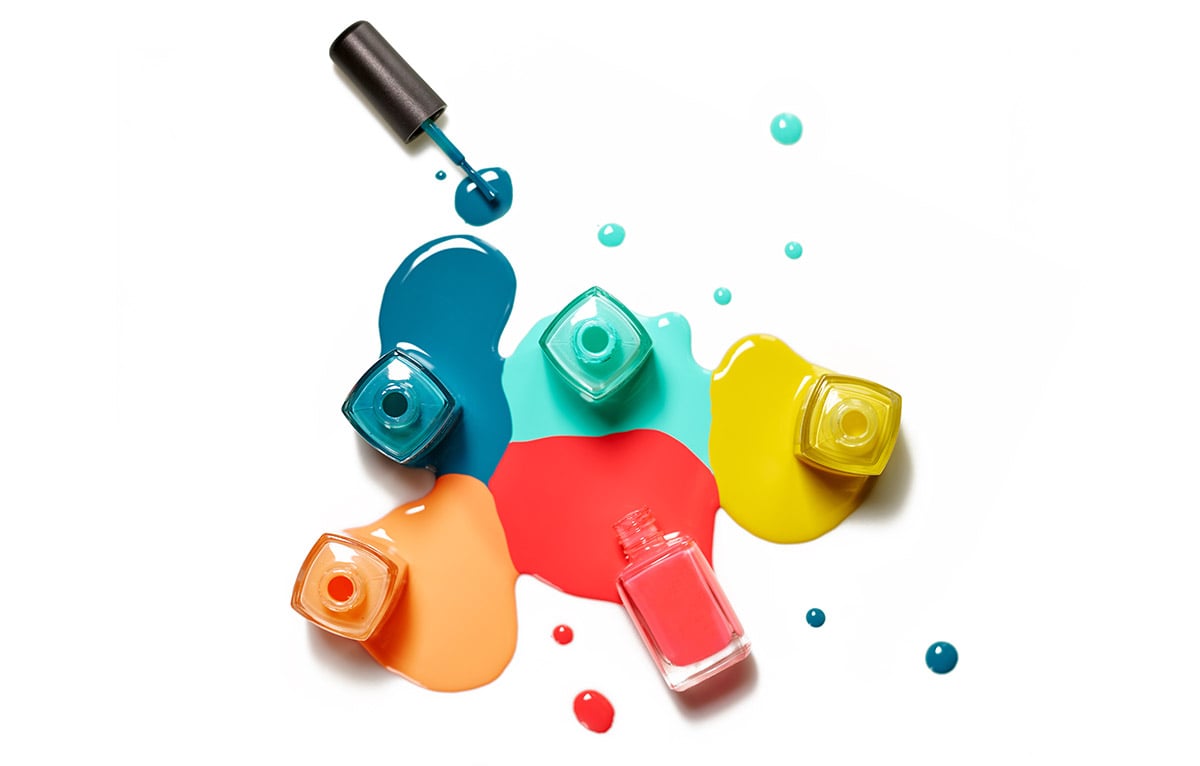 ---
Teacher Nail Art to Inspire You
Back to School Fun-spiration
These #teachernails are next level! @panda_planning has the teacher nail art idea perfected!
How cute is The Very Hungry Caterpillar?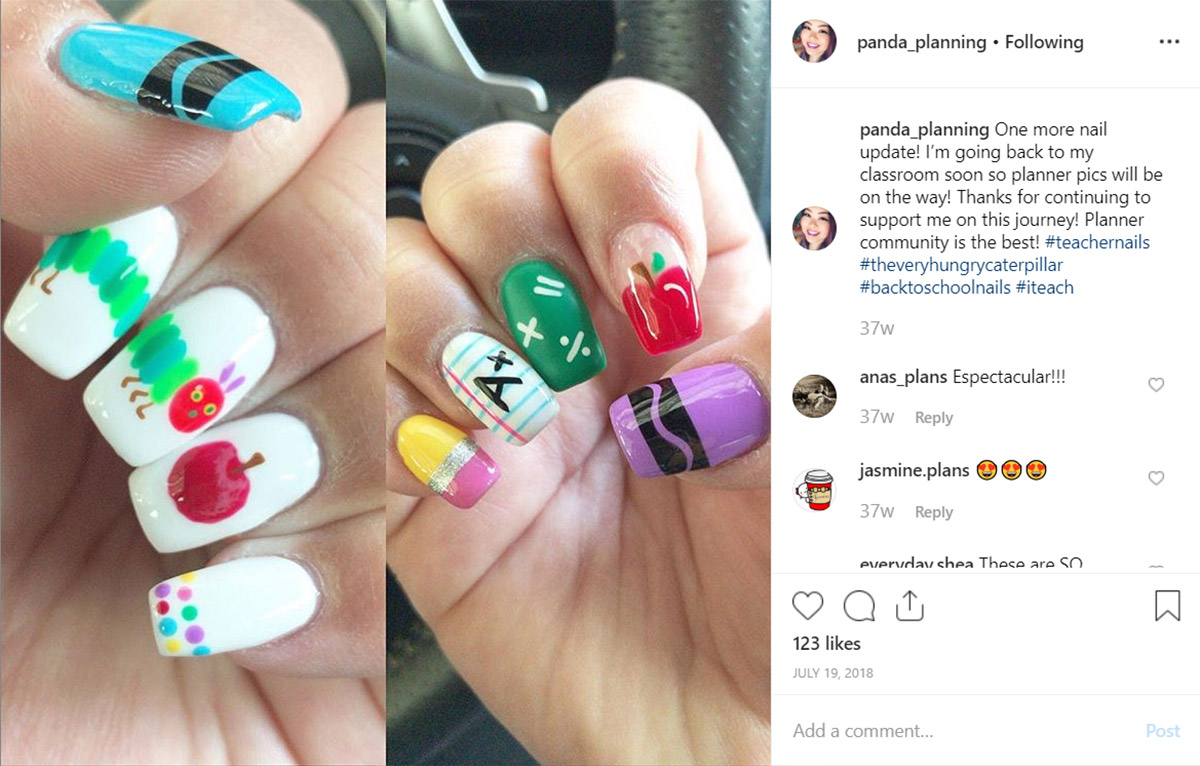 Get Your Creative On!
Ok, this is amazing! There is no way I would be able to do this myself!
How adorable are @amandasclassroom nails?
Easter Nails to Brighten Your Day
These Easter inspired #teachernails are bunnytastic!
If you are after some of the cutest and inspiring teacher nail art-spiration – check out @clairelofthouse – simply amazing!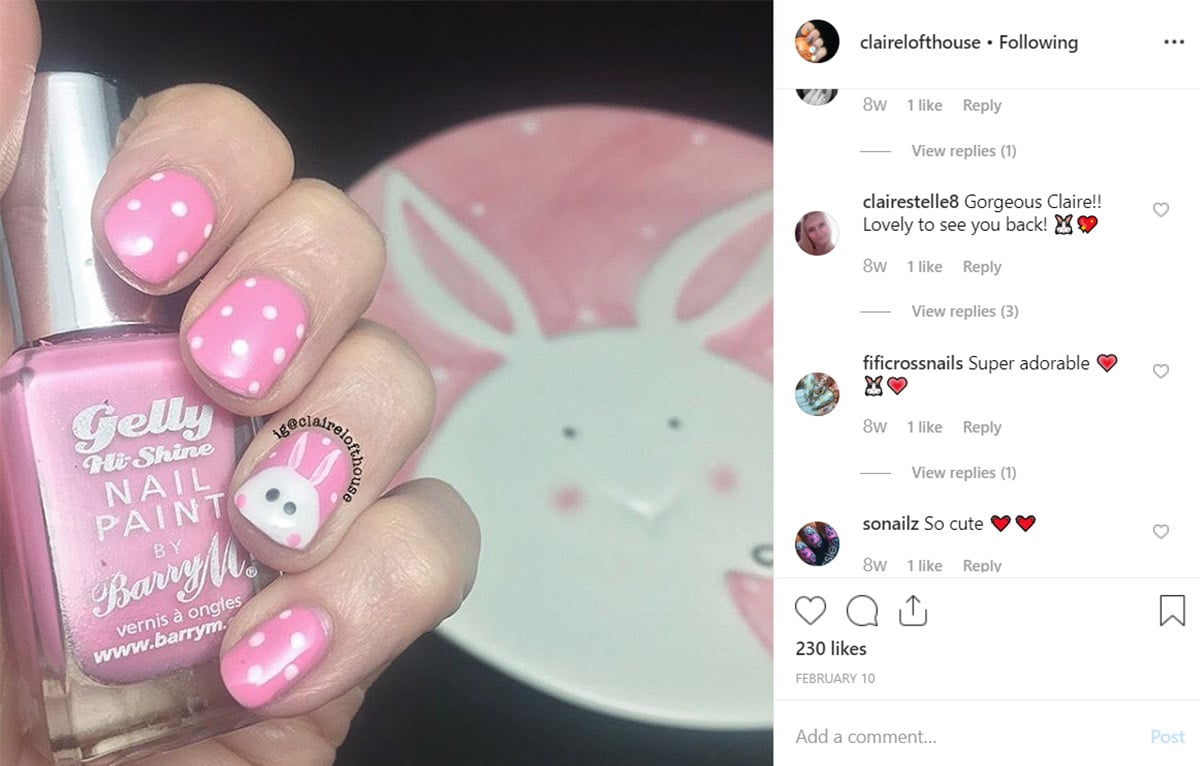 Get Inspired By Teaching Topics
Imagine turning up at the beginning of the term with some super cute nails that are inspired by that term's main teaching unit?
Here are some space-themed #teachernails that our out of this world! Corinne is an SEN play based teacher who states:
"Painting my nails is my weekend therapy"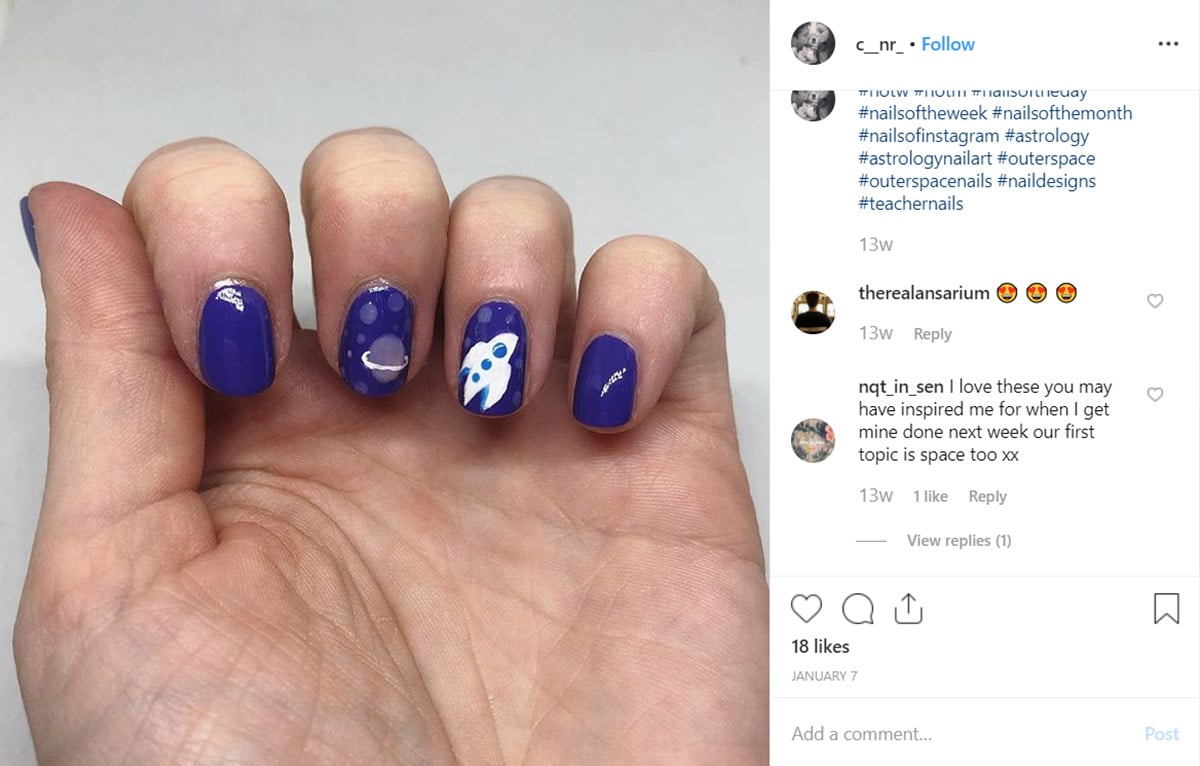 Book-spiration Nail Art
Oh my! This is next level #teacherinspiration with these teacher nails inspired by the book Don't Let the Pigeon Drive the Bus by Mo Willems!
Jessica from @frizzle_nails has nailed it!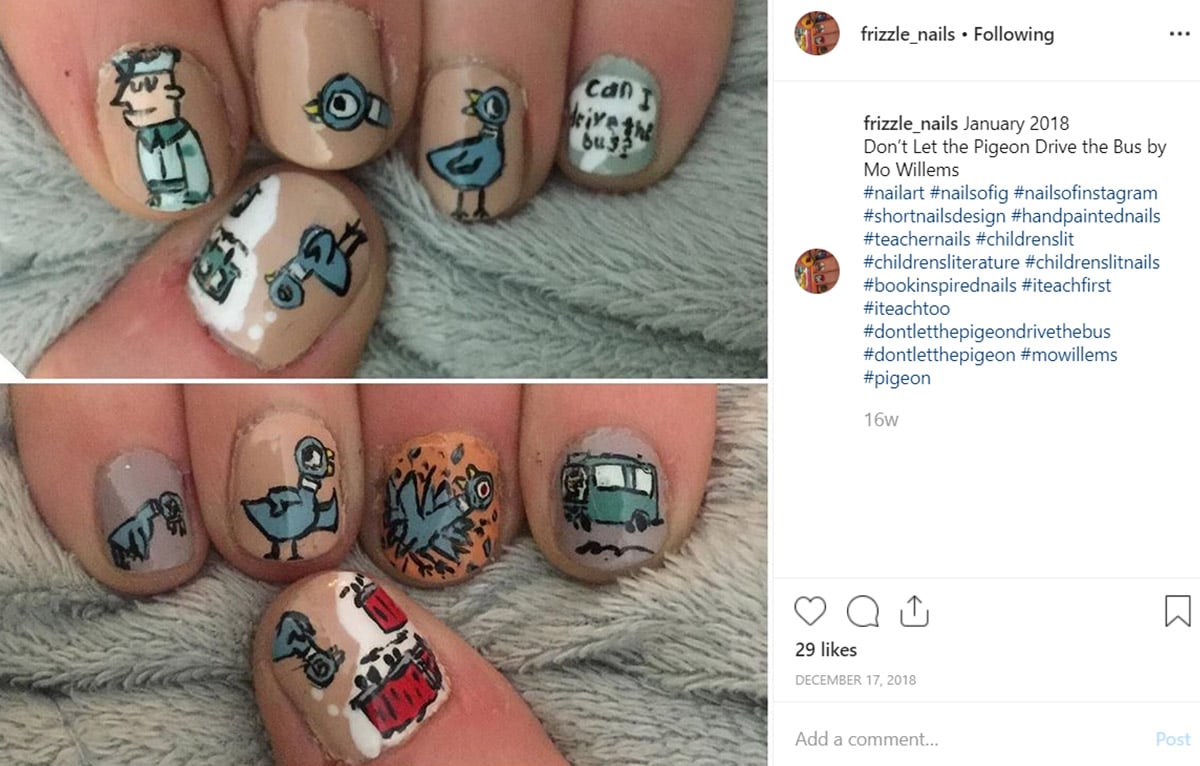 Classroom Theme + Nail Art Perfection
The colours! The Flamingo! These nails are #teachernailgoals.
Get inspired by your classroom theme for your nail art like Samantha from @samanthawills89 has.
Her nails actually go perfectly with our Tropical Paradise Printable Teacher Planner!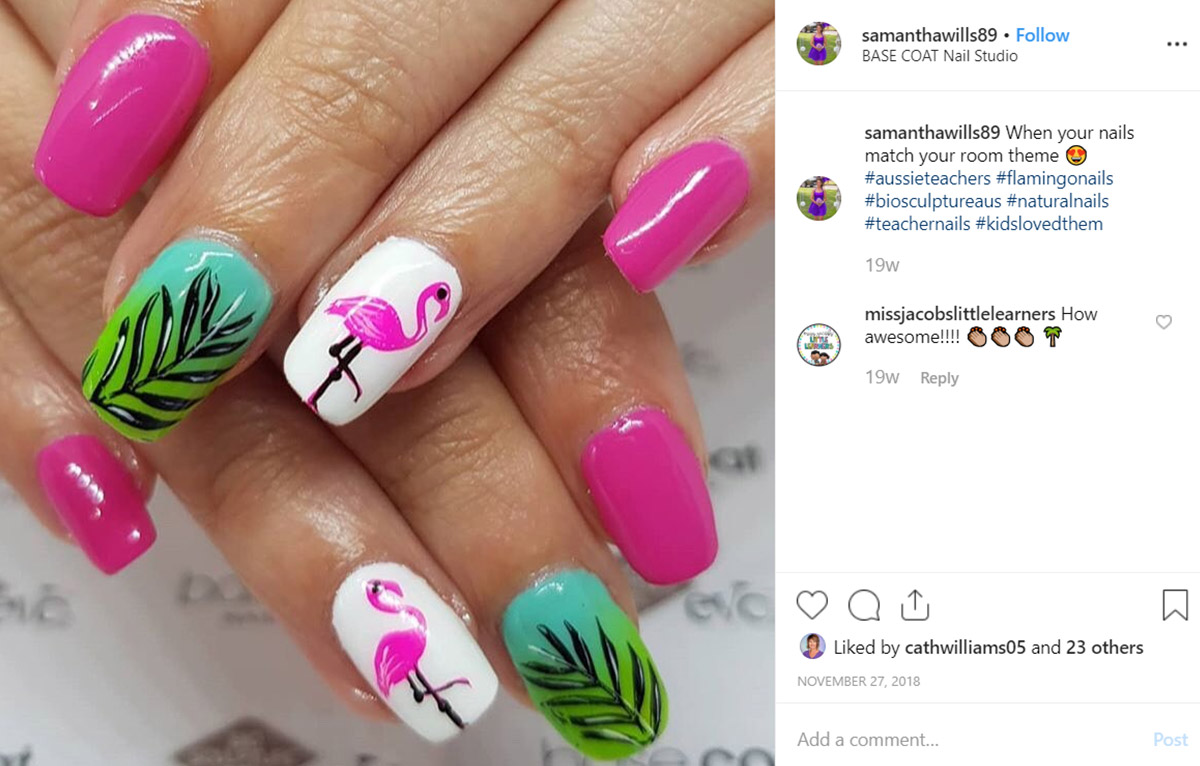 Children's Movie Inspiration
How incredible are these nails by @casandrav09 inspired by the movie – Up!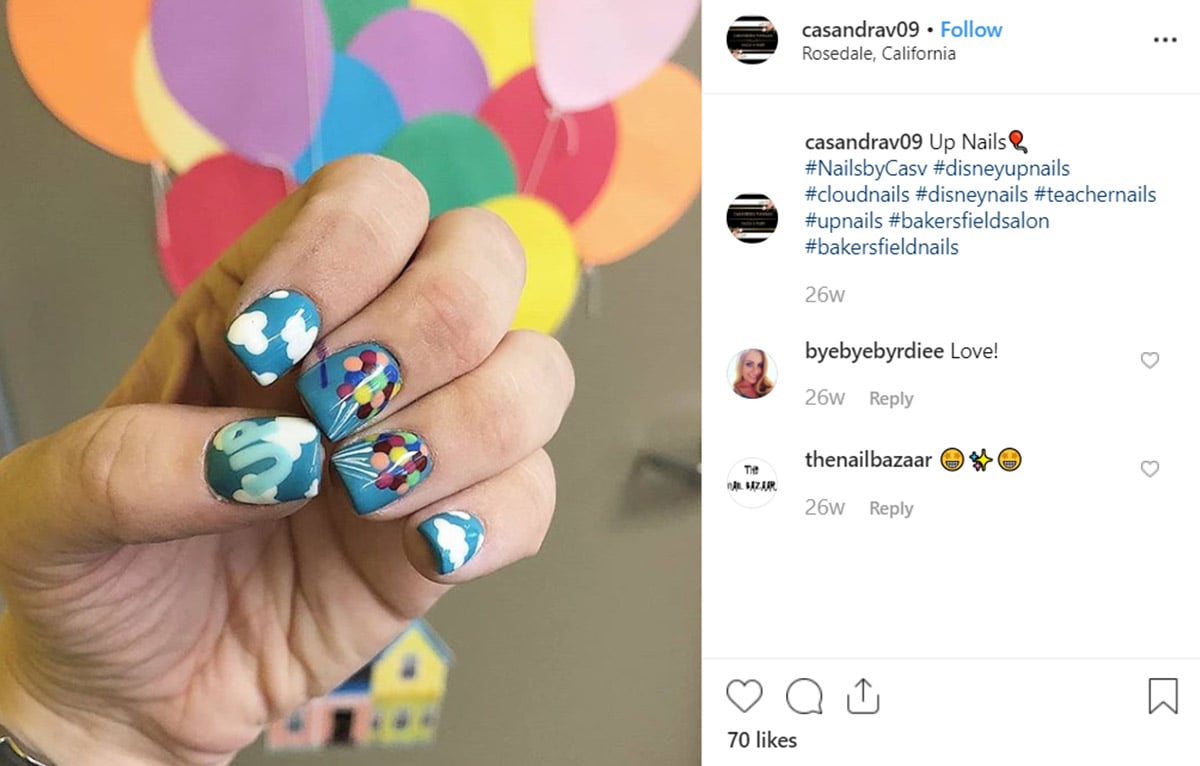 Bright Crayon Fun
Now this is one that I have seen, and there's a reason for that – they are so fun and reasonably easy to do!
Thanks to @crystalstrathie for this crayon nail art perfection!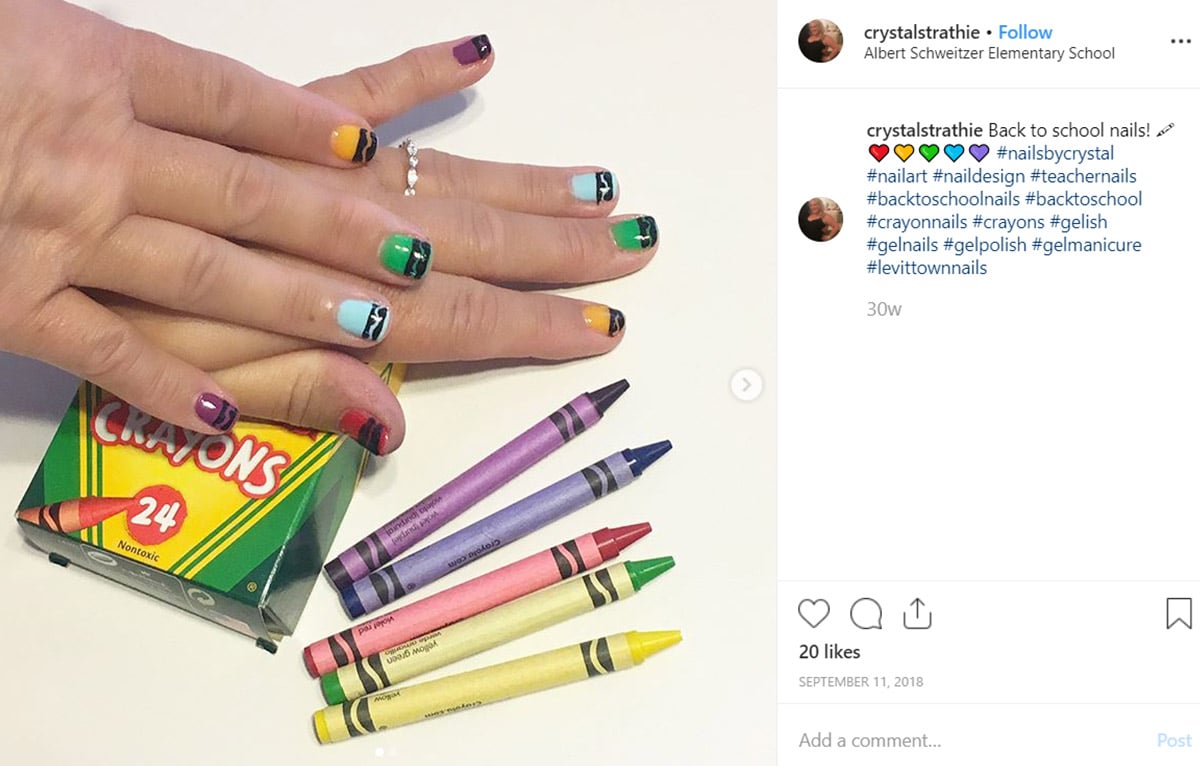 More Teacher Inspired Nails
Apples, blackboards, buses and pencils – always linked to #teacherlife!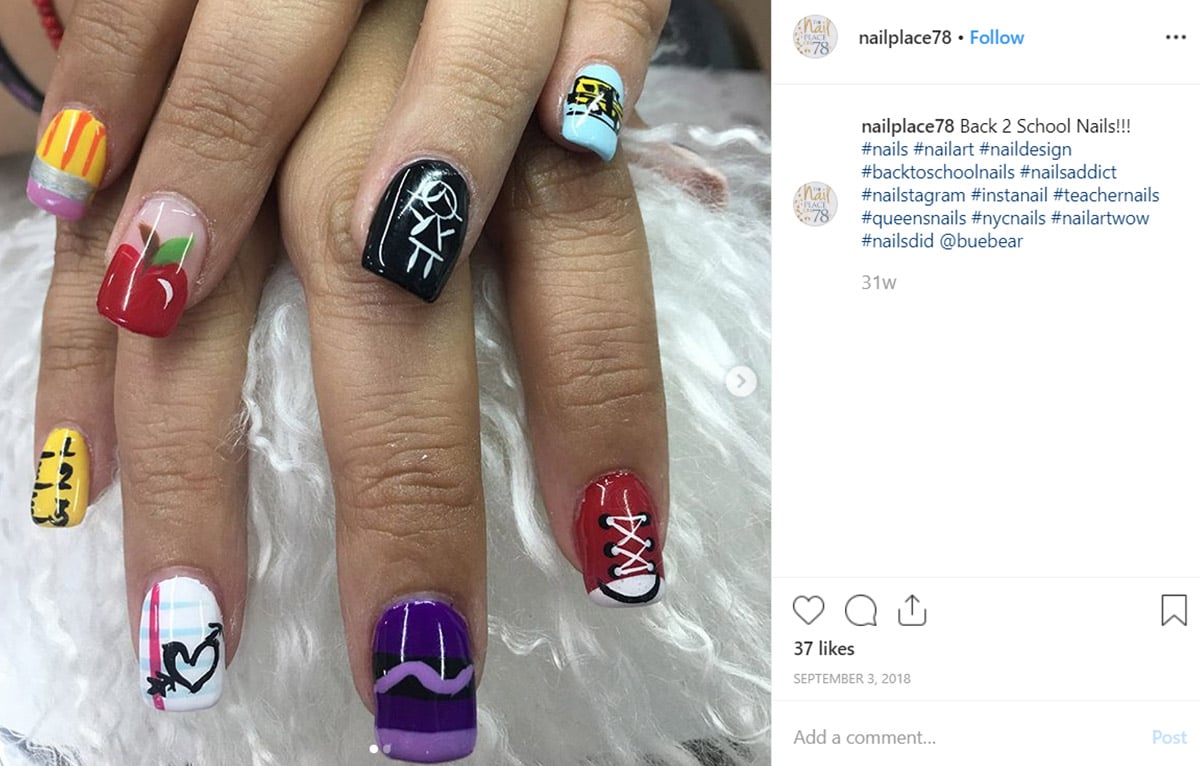 Minion Fun!
These nails speak for themselves! Minon fun by a self-confessed nail addict!
Thanks to @quincymorgan for this awesome idea!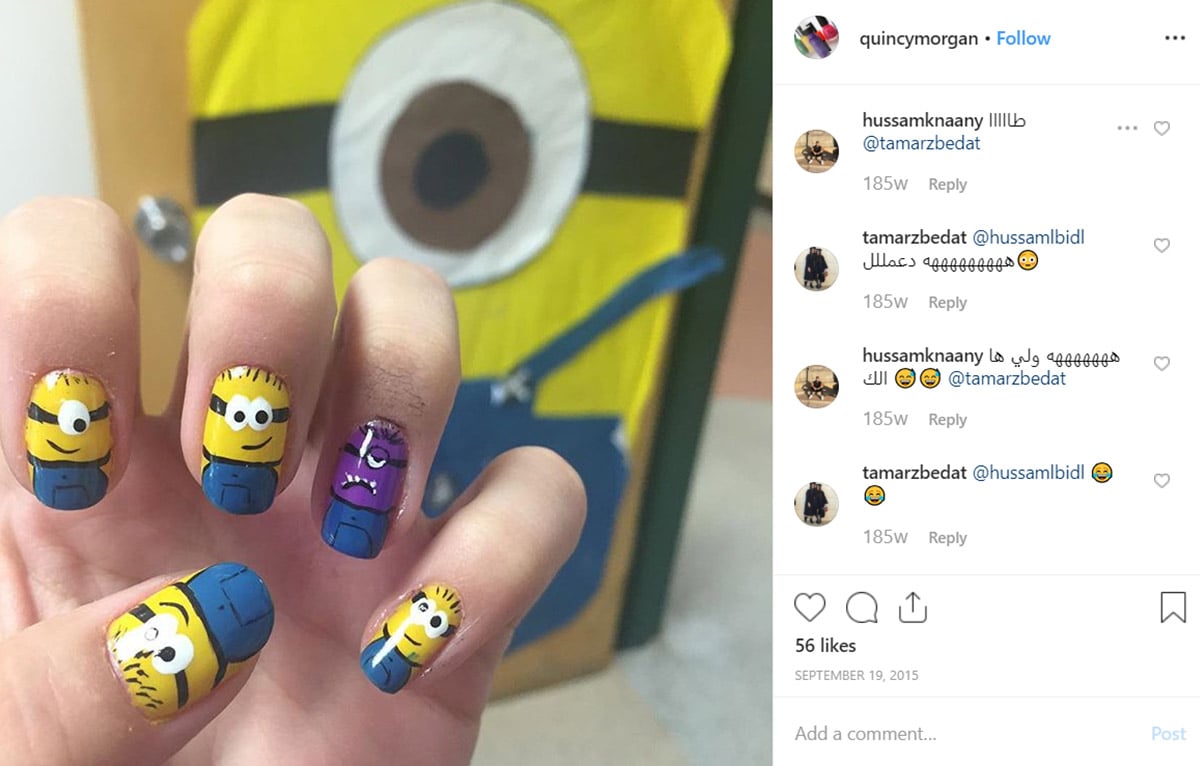 School-themed Nails with a Splash of Glitter
What fun! Back to school nails with a splash of fun glitter.
Super cute idea – thanks @bri8nne.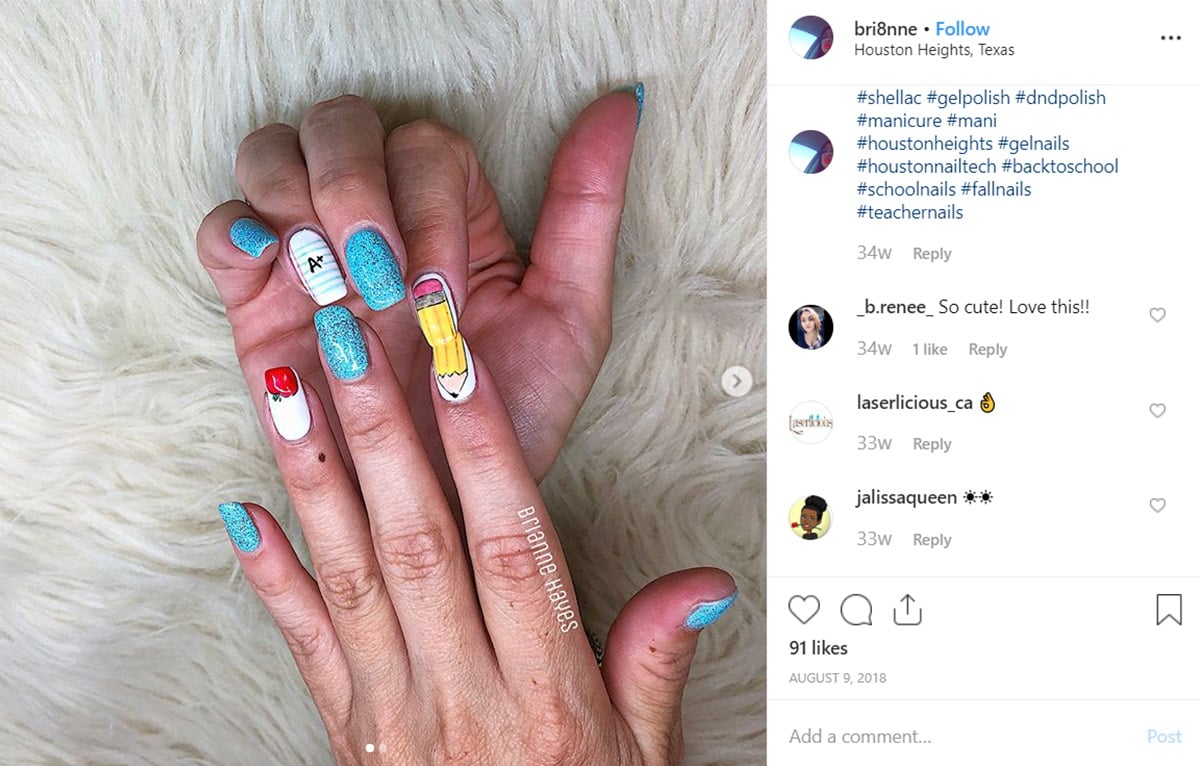 Match Your Nails to your Teacher Lanyard
Ok, we know you are all crazy about teacher lanyards. These gorgeous colours by @lillipopbeads are the perfect inspiration for some nail art fun!
Thanks to @teachingwithcrayonsandsparkles for this bright and vibrant nail inspiration!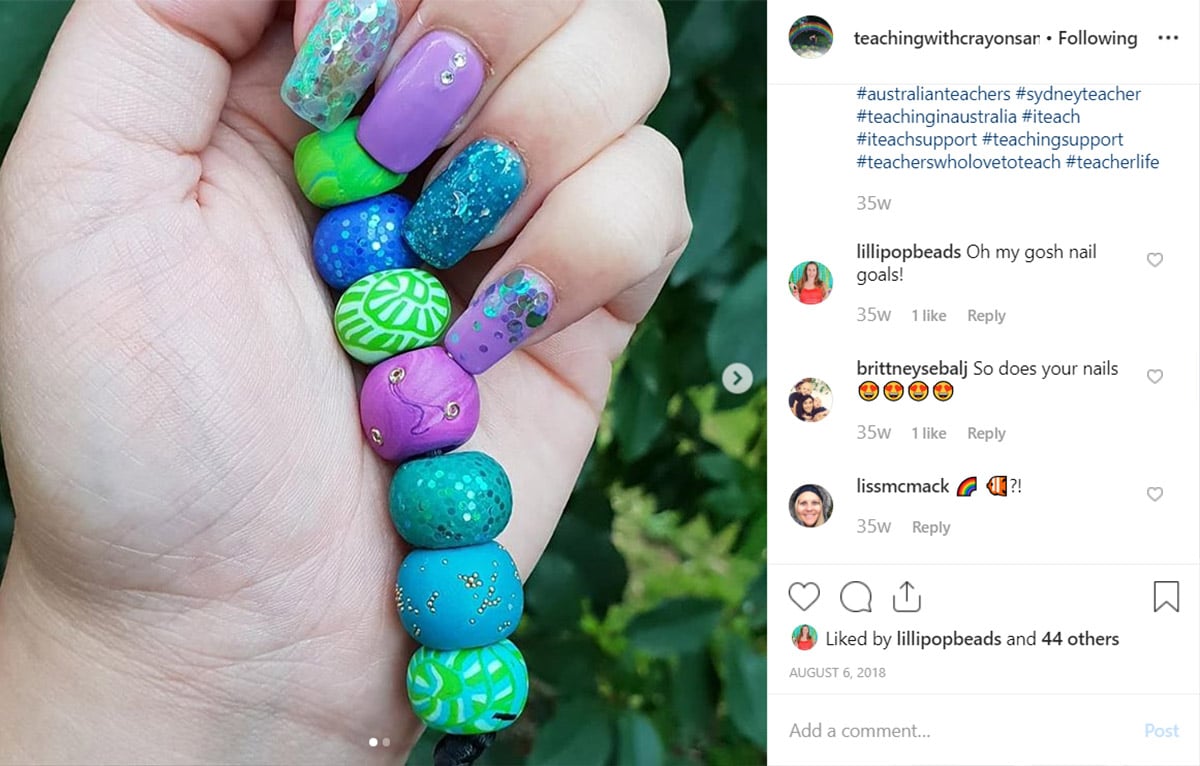 One for the Music Teachers
Here's one for our amazing music teachers out there!
A noteworthy mention to @frizzle_nails once again for this musically perfect inspiration.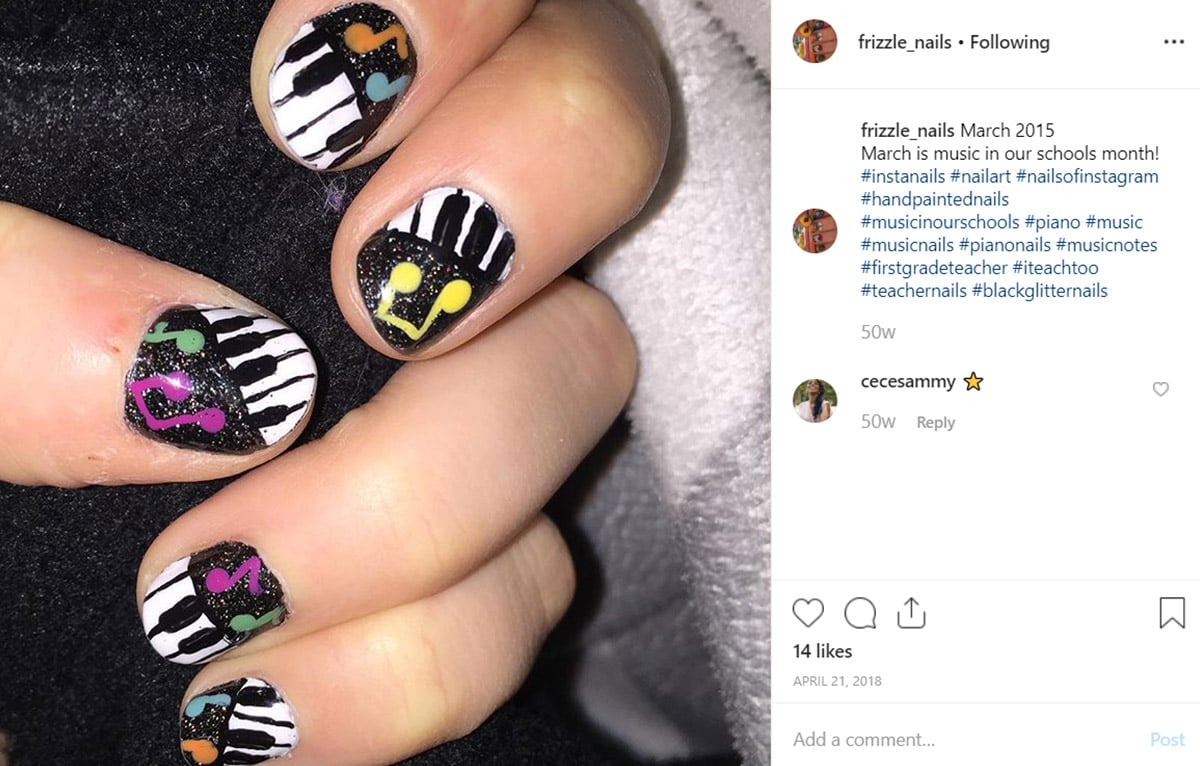 Disney Inspiration Glory
A splash of Disney is just perfect in every way!
You can get creative with Jamberry nails! Thanks to @edie.m.erickson for this photo!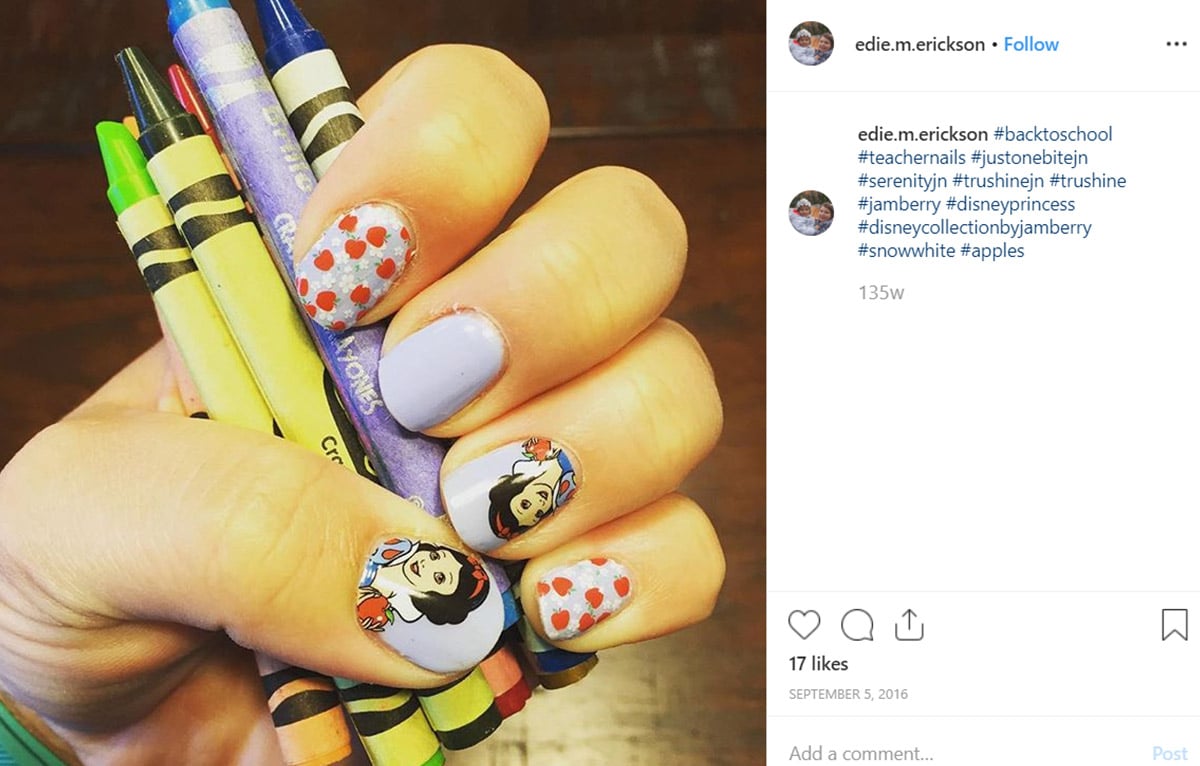 Thing 1 or Thing 2
Dr. Seuss inspiration!
Super amazing by this third-grade teacher and super Mum! Thanks, @mommywright1013.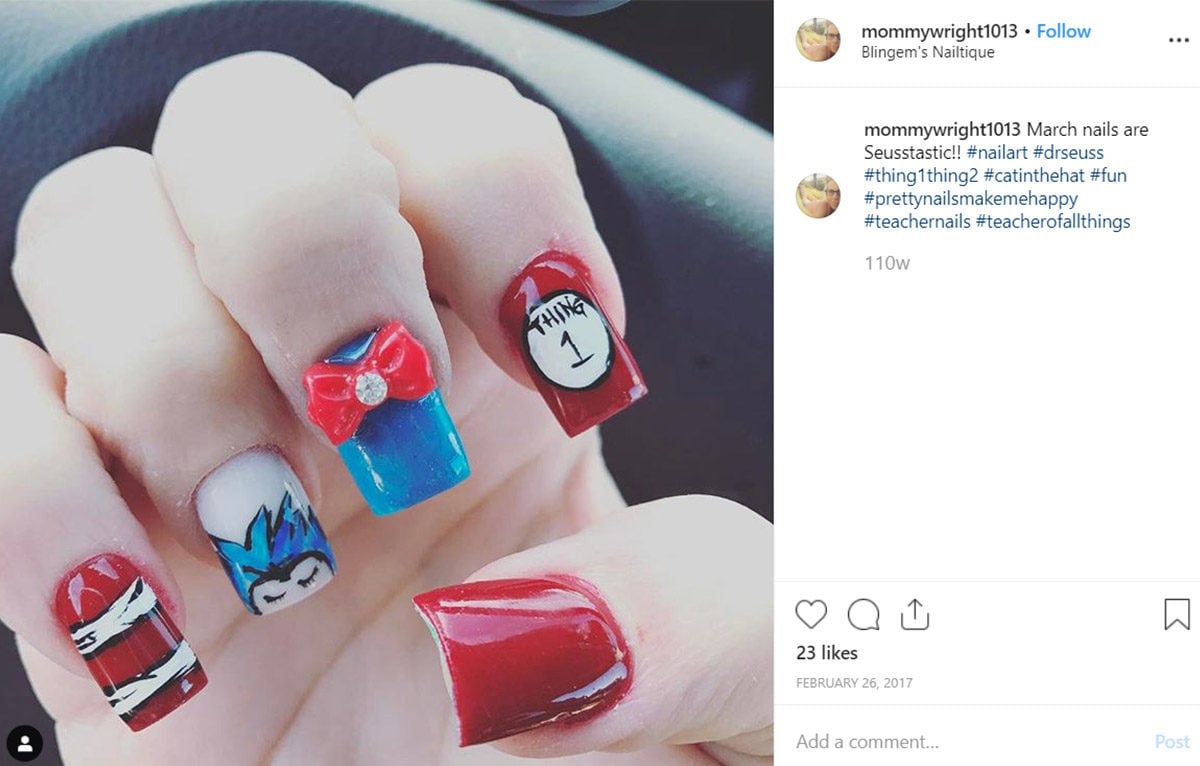 The Very Hungry Caterpillar
This is the cutest!! By this homeschooling mum of 5 – thanks @mrsthompsonstreasures.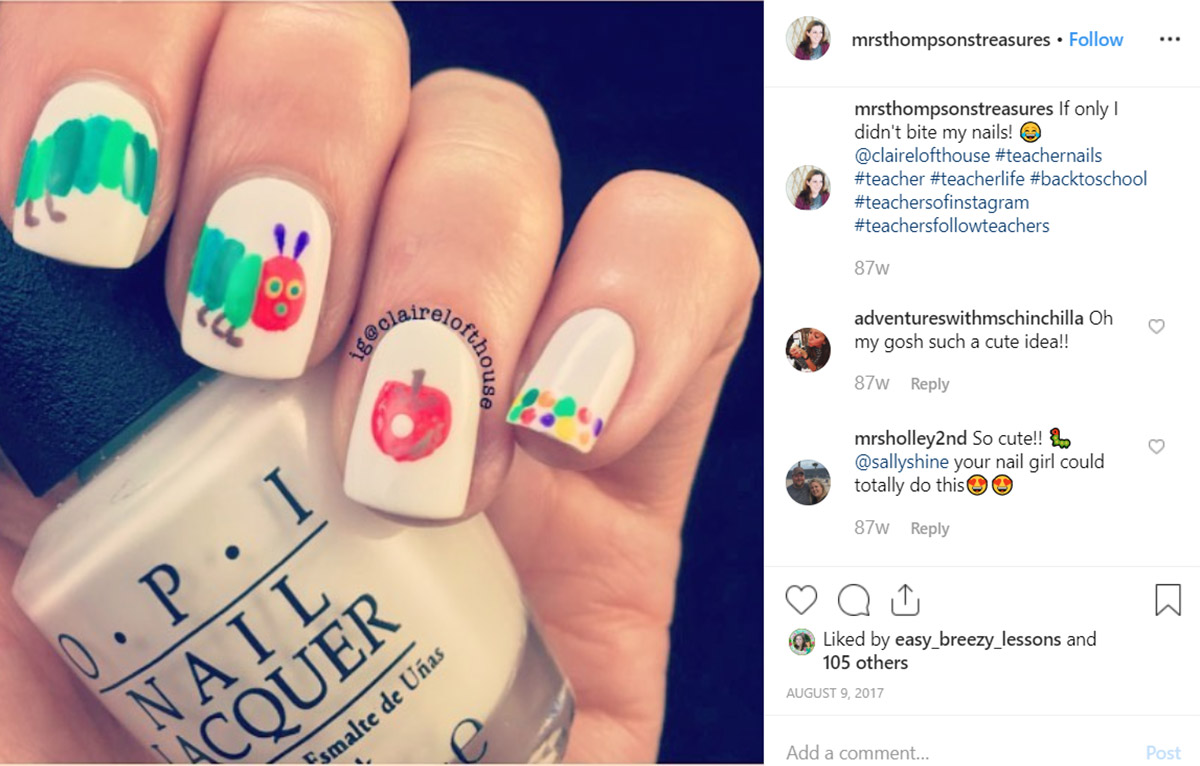 How do Your Nails Measure Up
Love this idea of a ruler being used as inspiration as well as the usual token teacher apple!
For more like this check out @ez_nails7 for all of her teacher nail photos!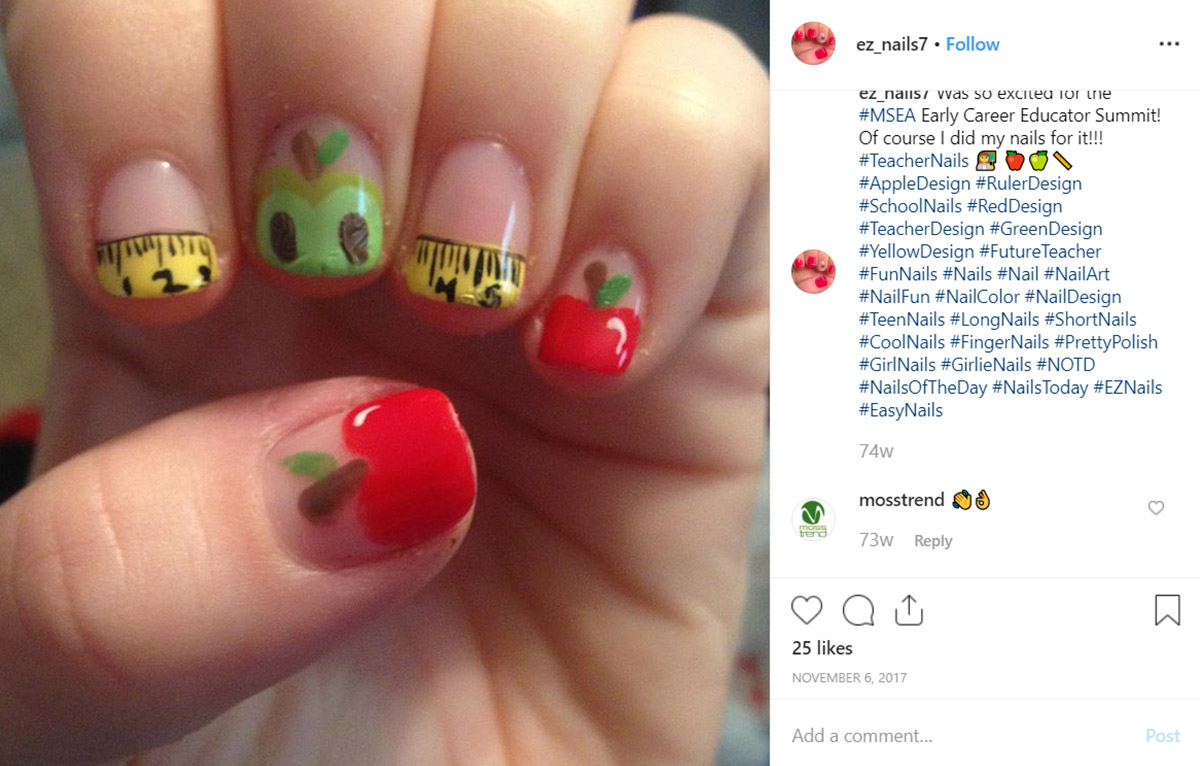 We'd love to see your #teachernails!
Make sure you tag @teachstarter for your chance to be featured in our next edition of teacher nail art inspiration!