A worksheet that explains alphabetical order and allows students to demonstrate.
Use this worksheet when teaching students about alphabetical order.
The resource includes a simple explanation of ordering words with different beginning letters as well as ordering words with the same beginning letter.
Students demonstrate the skill by sorting various sets of words alphabetically.
This resource is included in Glorious Grammar (Early Years) Volume 1 – Worksheet Book.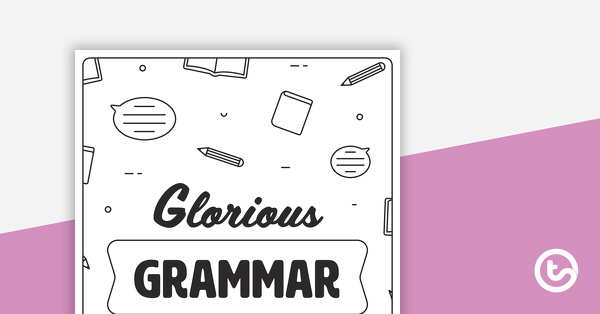 teaching resource
A workbook packed with 50 grammar activities for younger years.