A collection of worksheets to enable students to apply reading comprehension strategies.
This collection of worksheets contains:
a literary text, The Midnight Thunderstorm
a factual text, All About Thunderstorms
reading comprehension activities for each text.
The activities contained in this resource include before reading, during reading and after reading comprehension tasks. The strategies included are:
making connections
predicting
monitoring
clarifying
visualising
inferring
questioning
summarising.
These worksheets can be used in conjunction with the Reading Comprehension Strategies Poster Pack.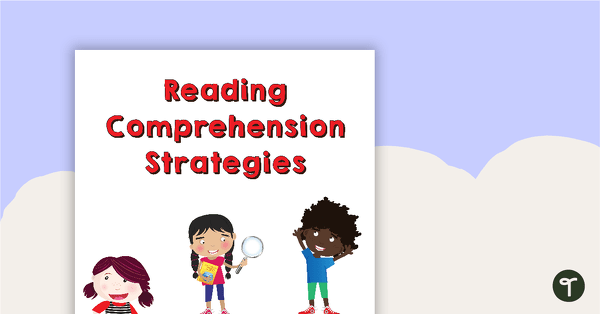 teaching resource
A set of 18 reading comprehension strategy posters.