A worksheet to practise making inferences.
Use this resource when teaching your students how to infer.
Students read through a series of short texts and make an inference about what is happening in each one. They must provide supporting evidence for their answers.
Ways to use this resource
Allow your students to complete the worksheet independently, perhaps as a formative assessment to see who needs extra support.
Alternatively, project the worksheet onto the whiteboard and complete it together as a class when teaching and reinforcing the skill.
Looking for a more active way to use this resource?
Why not cut out each text and display them around your classroom. Assign pairs of students to each question, then have the groups rotate through the questions. Students can record their inferences on a sticky note and then attach it to the wall near the prompt.
If you need more great inference resources, we have you covered!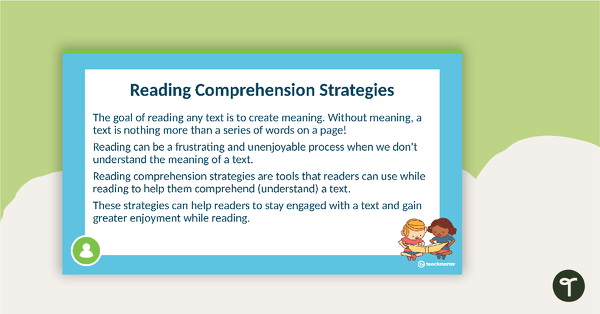 teaching resource
A 13 slide editable PowerPoint template explaining the reading comprehension strategy of inferring.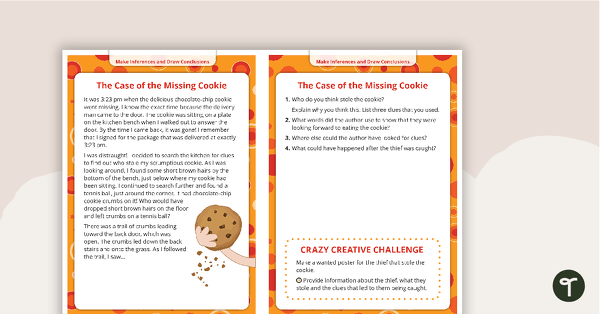 teaching resource
A set of comprehension task cards to help students draw conclusions and make inferences when reading.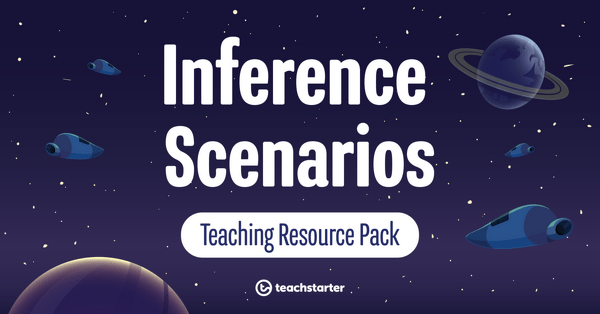 resource pack
Five posters showing different scenarios for students and teachers to use while investigating inference and prediction.
---
This resource was created by Jennifer Hall, a Teach Starter Collaborator.