A selection of 3 STEM activities for lower years students that are perfect for the start of the school year.
Use these STEM challenge cards to help your students have some fun as they get to know each other and settle in for the back to school period during Term 1.
These activities are perfect for Years 1 – 3 and have been designed to get your students moving. This teaching resource provides options for independent STEM work or group STEM work.
These STEM activities use everyday materials that you would have no trouble finding in your classroom. Alternatively, put out the callout to your new students and have them bring in some equipment donations from home, such as cardboard rolls.
Back to School STEM Challenge #1 – Picture Perfect! 📷
This fun classroom STEM activity challenges your students to design a photo frame to send home to their families. Why not take a first day of school photo to fit inside?
These photo frames will be a wonderful momento of the first day of school in your classroom.
Back to School STEM Challenge #2 – My Namy Is…📢
Your students might need help remembering their new classmates' names! And not to mention you might need a little help too…
Why not help them out by creating a STEM nametag for the back of their chair? This fun activity also helps students create a little letterbox on the back of their seats.
Back to School STEM Challenge #3 – Pencil Pot Madness ✏️
This getting-to-know-you STEM activity requires students to create a pencil pot for their desk, or a communal pencil pot if they sit in groups.
The bonus challenge? They must be able to justify the equipment they choose to keep inside 👀
Looking for more back-to-school activities? Check these out:
teaching resource
A fun search and find for the beginning of the school year.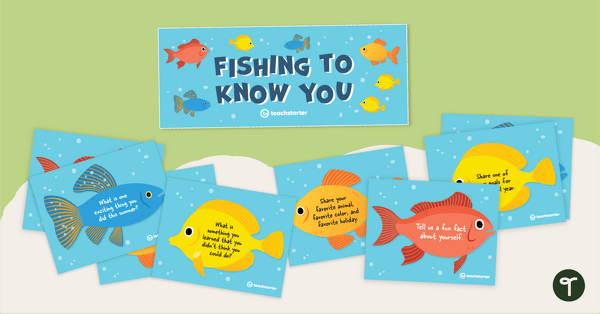 teaching resource
A getting-to-know-you activity for the beginning of the year.