A retro-style mystery game where students combine individual clues to reveal the solution.
This engaging icebreaker game is perfect during the first week of school or when you want your class to collaborate and practise their communication. Students are each given one unique clue. They must share their clue with every other classmate to uncover the complete mystery. 🔍🎮
A New Icebreaker for Students
This game works similar to those old fashioned murder mysteries (without the violence). Each person playing has a special clue that can be shared with everyone else playing. Once you have all the clues you can find out whodunnit. Here's a breakdown of what's involved:
Each student page has a unique instruction/clue.
The instructions tell them to draw a line connecting two images on their maze (some instructions tell them to cross-out lines on the maze).
If there are 25 students playing, there will be 25 clues in circulation.
Students need to talk to each other to get all the instructions and make all the changes to their maze.
Once it is complete they solve the maze.
Whole-Class Icebreaker Mystery
A successful video game competition has been hacked, and the high scores list has been scrambled! It is up to your students to interpret and solve the Decryptor Maze to find out who won the competition and determine the hacker's identity. 👨‍💻
Everything you need to implement this icebreaker for students is included with this resource. The PDF download option contains teacher notes, an introduction page and student worksheets. The PowerPoint (available via the drop-down menu) adds extra fun elements to the game, bringing music, sound effects and an interactive reveal of the answers.
This back to school classroom icebreaker requires a minimum of 15 students to play and can accommodate a maximum of 32 students.
How to Play the Classroom Icebreaker Game
Print one page for each student in your class, i.e. if you have 26 students, print pages with numbers 1 through to 26 (pp. 2–28).
Display the title slide of the PowerPoint (slide 3) on a screen for all students to see as they enter class.
Click start and step through the introduction of the game.
Make sure students understand how to solve the Decryptor Maze.
Distribute the pages to the students.
Click begin and let students share their clues and make changes to their mazes.
Once students have all the clues, they can solve the maze.
Check student answers using the answer page in the PDF before allowing them to view the solution in the PowerPoint.
Once students solve the mystery correctly, have them complete one of the other first week of school activities below: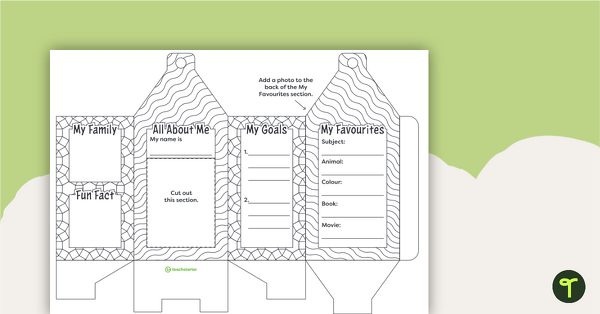 teaching resource
A 3D lantern template to use with students at the beginning of the year.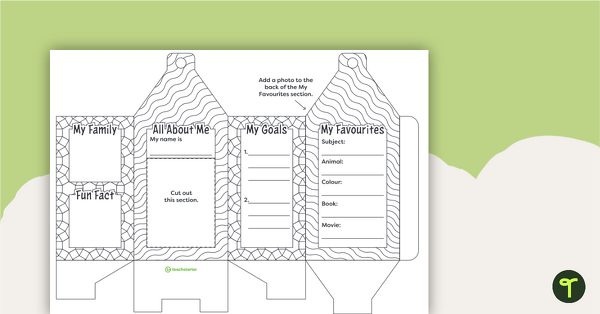 teaching resource
A 3D lantern template to use with students at the beginning of the year.