A word search where students find and categorise nouns, adjectives and verbs.
Use this teaching resource when consolidating parts of speech and recognising the differences between nouns, adjectives and verbs.
Students find and colour the nouns in red, the adjectives in green and the verbs in blue.
An answer page is provided.
This resource is included in Glorious Grammar (Early Years) Volume 1 – Worksheet Book.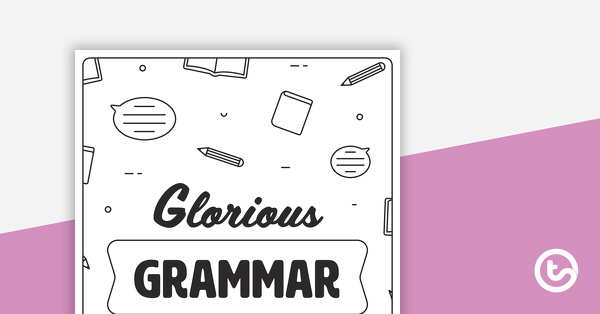 teaching resource
A workbook packed with 50 grammar activities for younger years.