A 30-slide interactive PowerPoint that explores 3D objects found in real life.
Use this engaging teaching presentation when identifying everyday shapes as 3D objects.
Students are presented with an image of an object from real life along with three choices of possible names of the 3D object. When they choose the correct answer, students are provided with a list of properties for that 3D object.
Choices to match the shapes from the environment include:
cube
cone
triangular prism
rectangular prism
square-based pyramid
triangular-based pyramid
sphere
cylinder.
If you're looking for other resources related to 3D objects, try this one: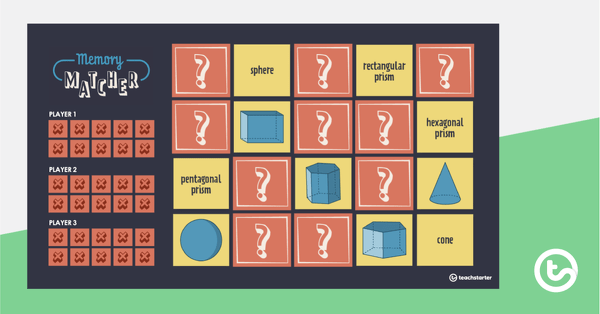 teaching resource
An interactive memory match-up game where students recall the names of common 3D objects.