A poster explaining the THINK strategy.
Display this THINK strategy poster in your classroom to help students make better choices before they speak, write or type.
You might have students who tend to blurt when you are delivering whole-class instruction. This resource is great to refer to when this occurs. Remind them to THINK!
You can team this poster up with our Blurt Buttons resource which helps to reward students when they refrain from calling out.
The poster includes the following text:
'Before I speak, write or type, I think. Is this…
True?
Helpful?
Important?
Necessary?
Kind?'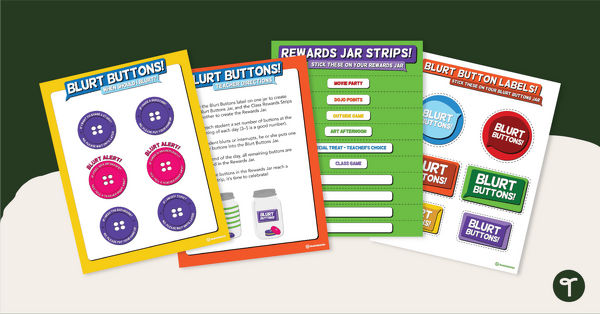 teaching resource
Blurt Buttons are a great way to curb calling out in your classroom.