Teaching can be a really tough gig sometimes. We don't often stop to see all of the good! Between all of the tasks, big and small, that you do each and every day, it's so important to pause and remember why you are here. To acknowledge the amazing value of your efforts! We think you are amazing, and so we have put together a little list of inspirational quotes for teachers that go a little way to summarising the importance of all that you do.
Hopefully, casting your eyes over these words will be exactly the kind of micro-moment you need to get through the rest of your day. Or, if you have a teacher friend who you know needs a little love and light right now, you might like to send this post to them!
10 Inspiring Quotes for Teachers
1. Teaching kids to count is fine, but teaching kids what counts is best. – Bob Talbert
We all know there is so much more to learn than reading, writing and arithmetic…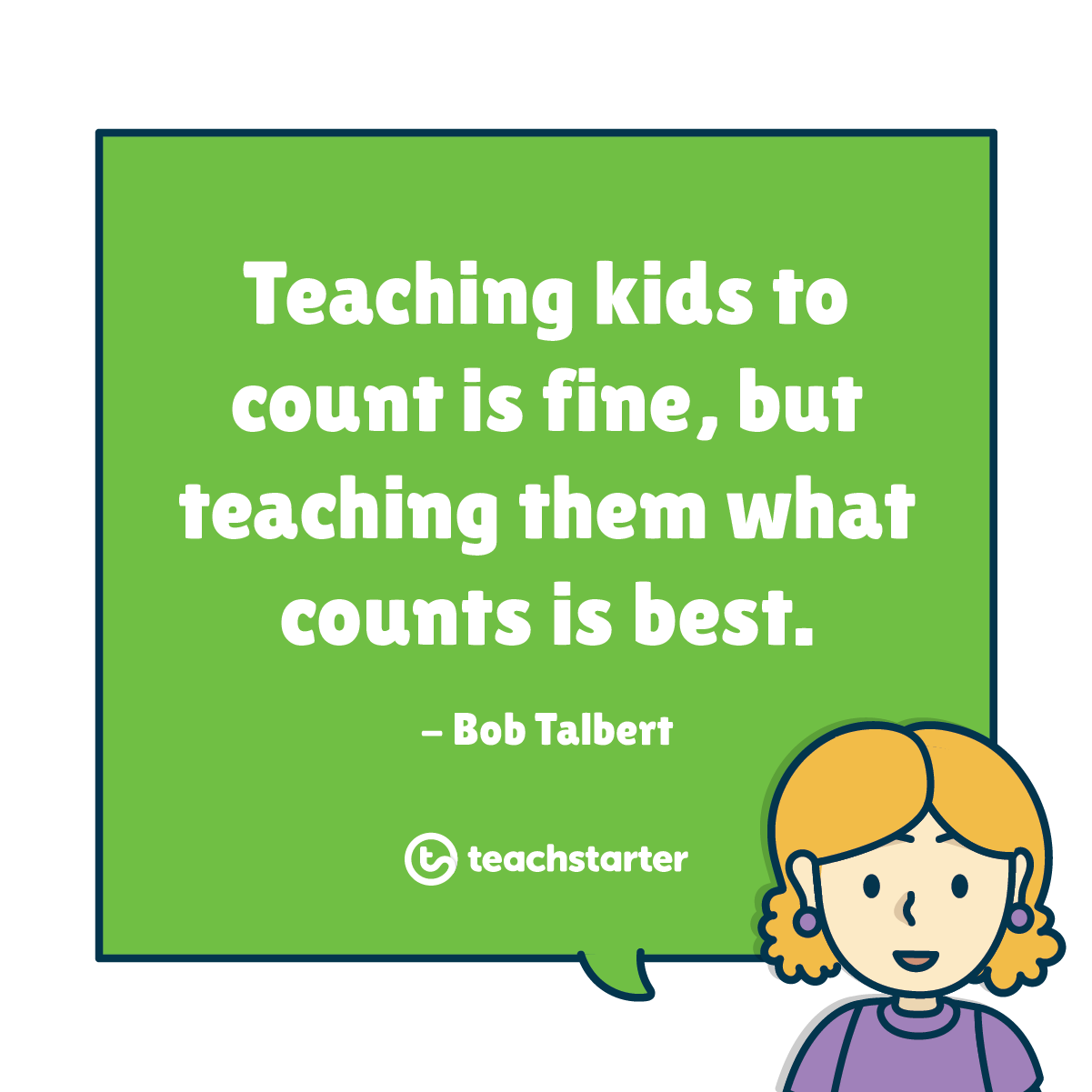 2. A good education can change anyone. A good teacher can change everything!
Sometimes it can be hard to remember the greater impact that is created by the sum of seemingly tiny everyday actions.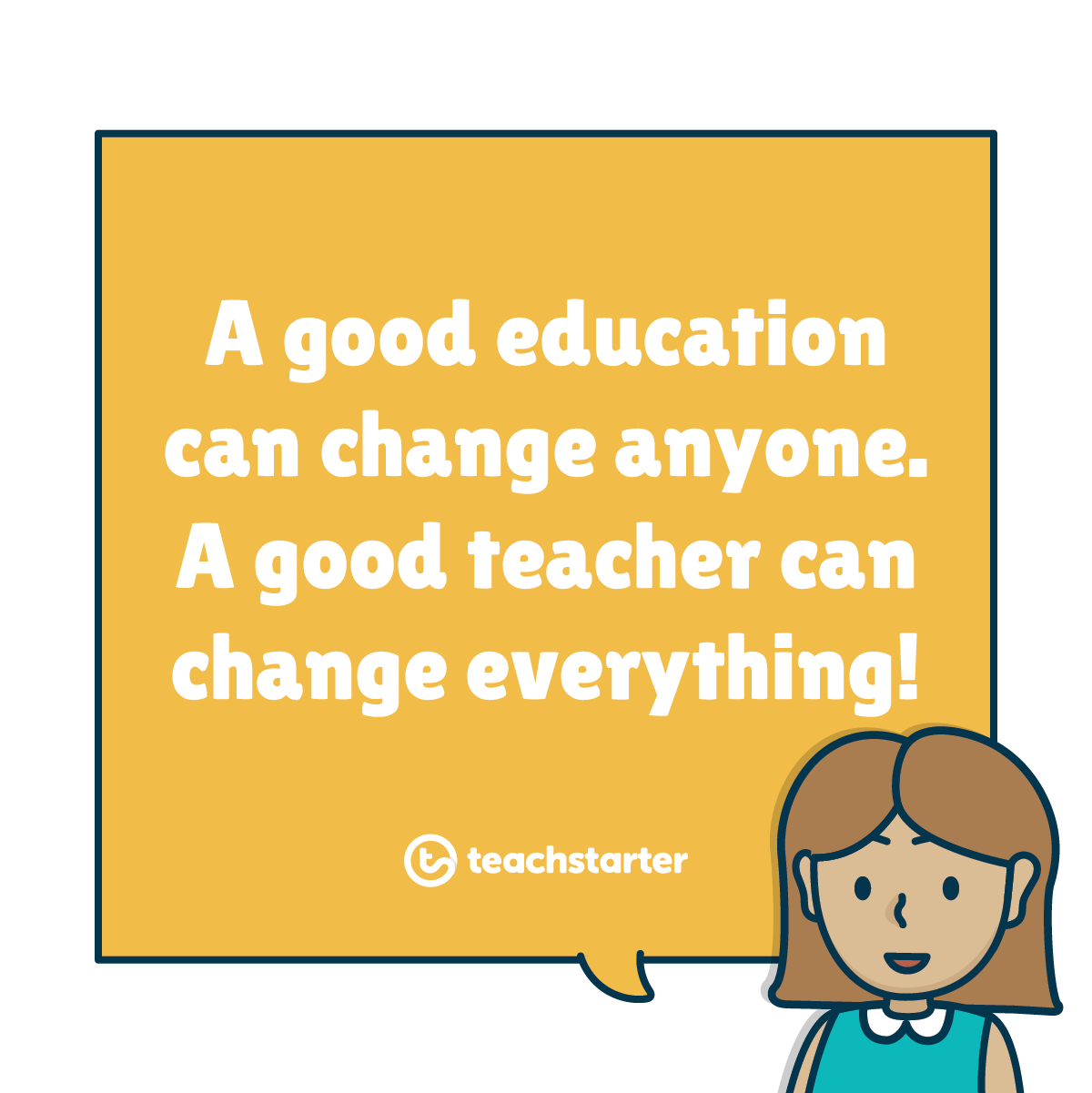 3. Education is the most powerful weapon which you can use to change the world. – Nelson Mandela
There is no better way to contribute to the kinds of changes that really matter in our world!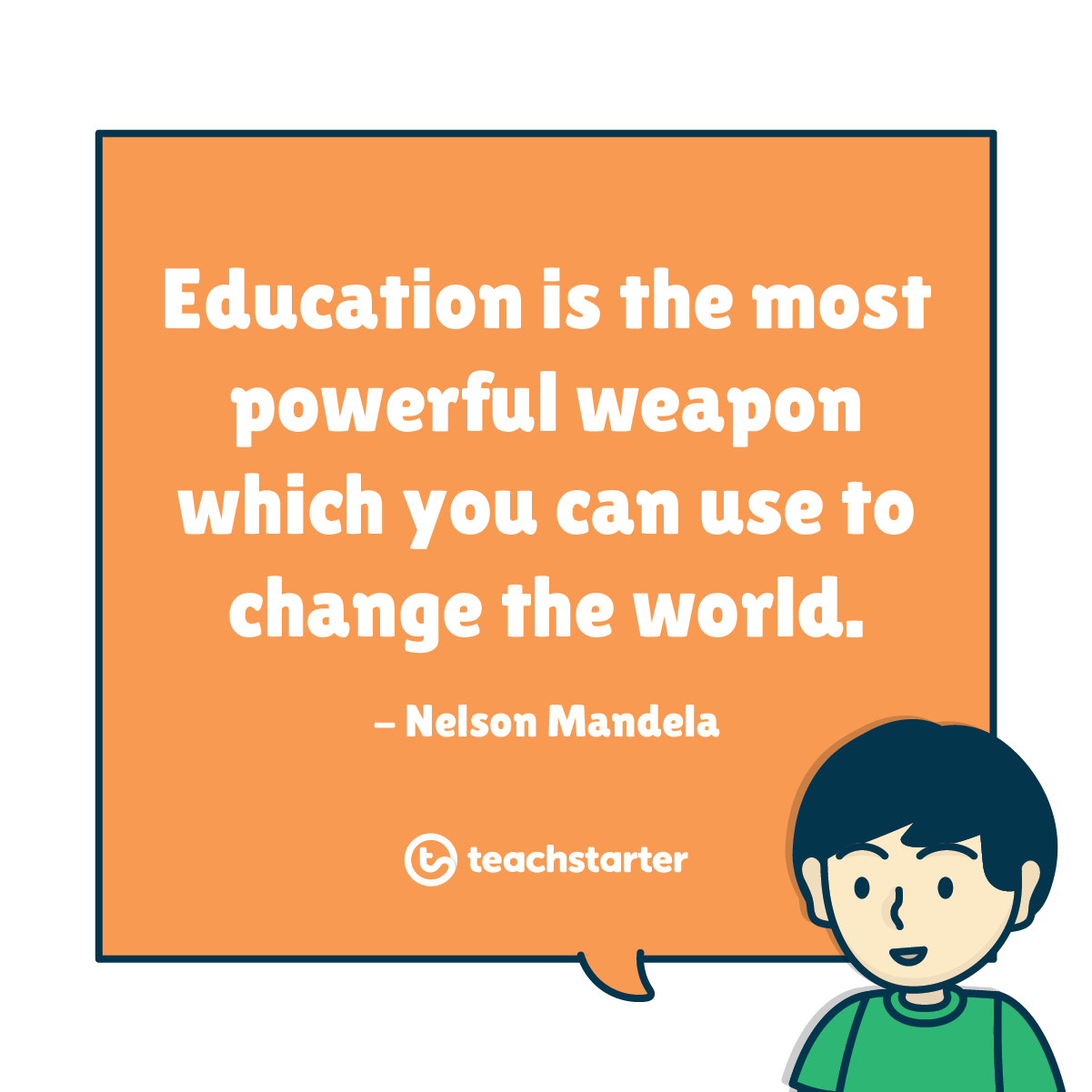 4. Children learn more from who you are than what you teach.
Patience, kindness, compassion, growth mindset – our actions and behaviours speak louder than any of our 'lessons' do!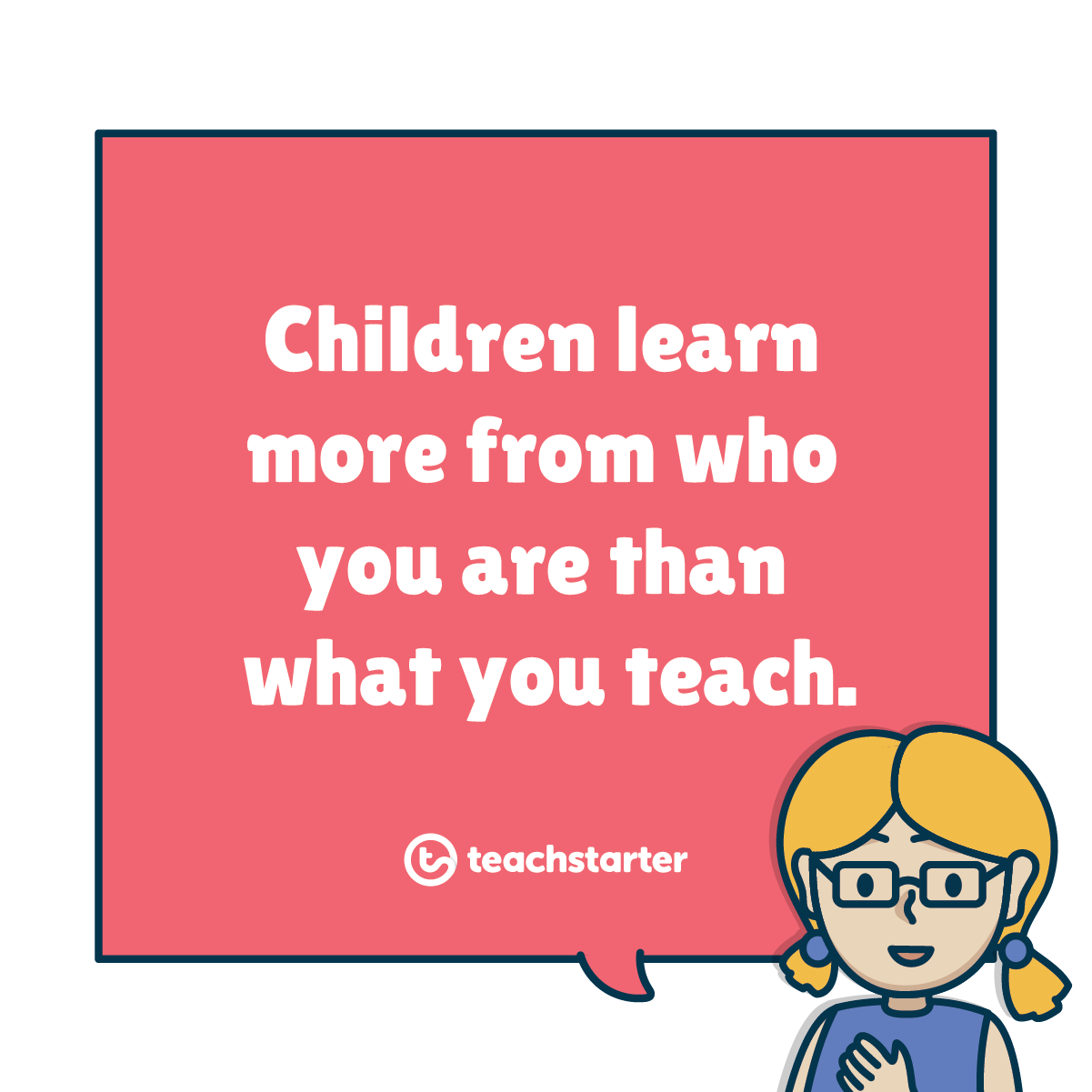 5. Teachers are those who help find strengths, wipe away tears, overpower demons and conquer fears.
Sometimes our students can spend more time with us than they do with their families. Which makes ours such an important role in their lives.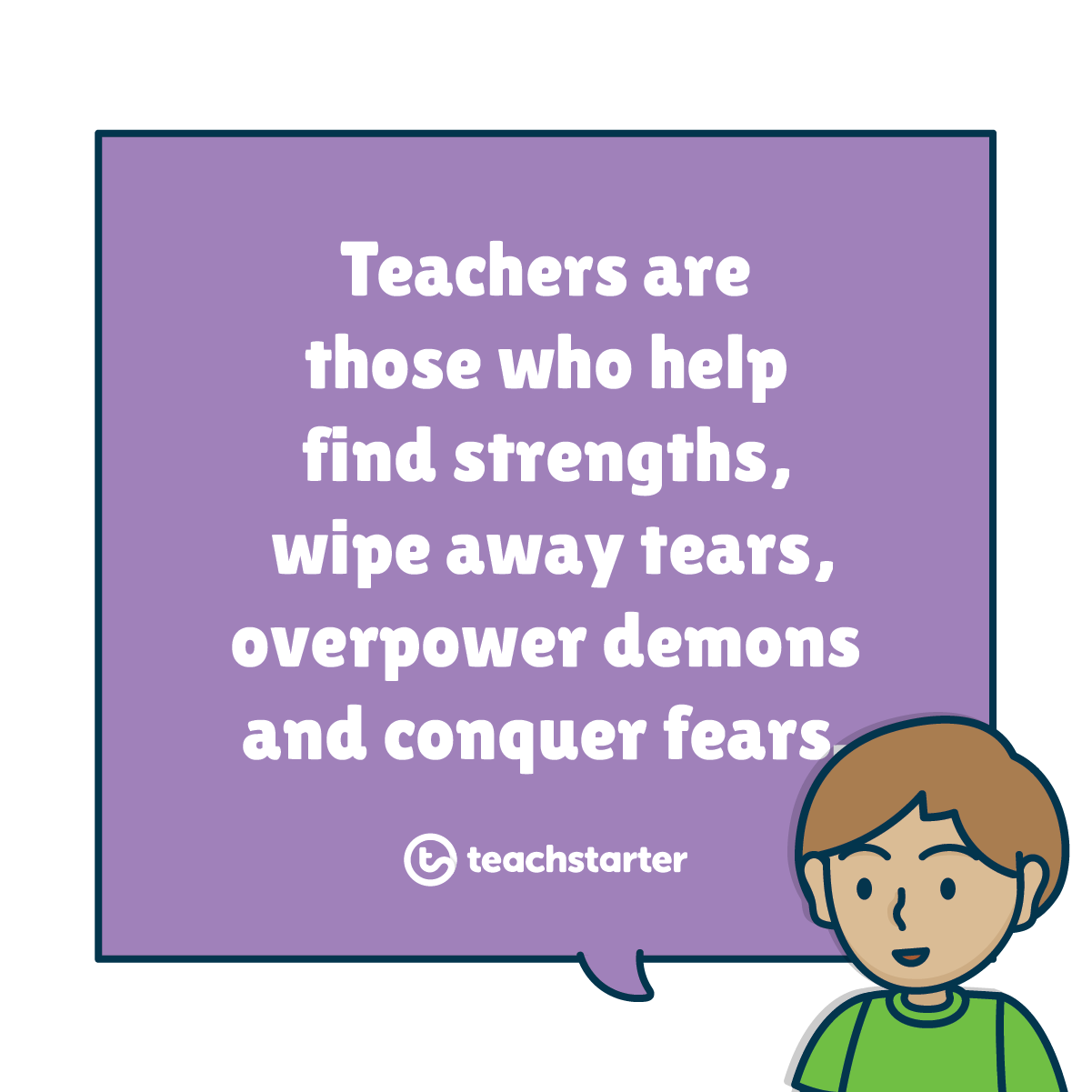 6. Teachers who love teaching, teach children to love learning.
Passion and excitement are infectious!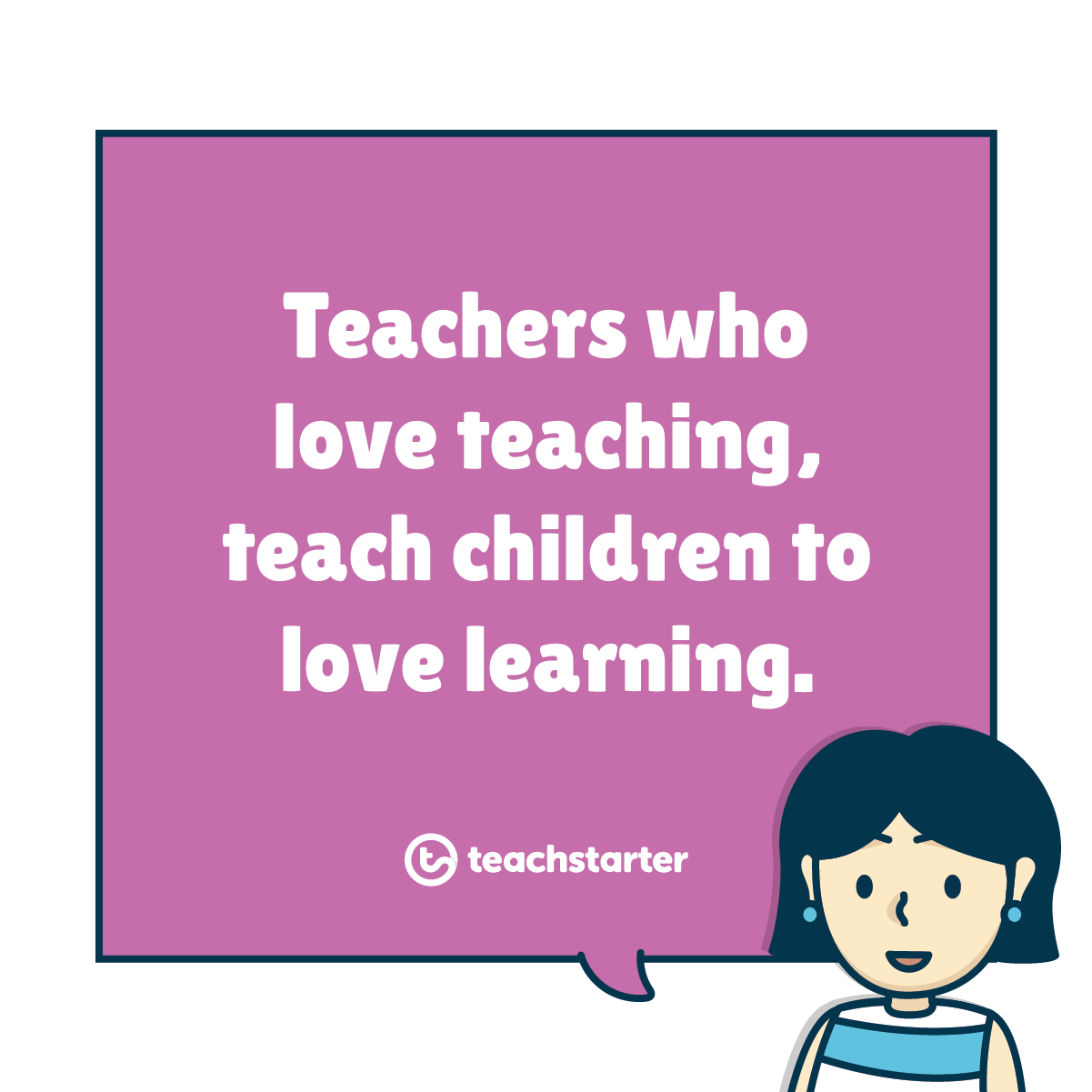 7. My teacher gave me the best gift of all… Believing in me!
We all know that hard things seem easier when we have a cheer squad surrounding us!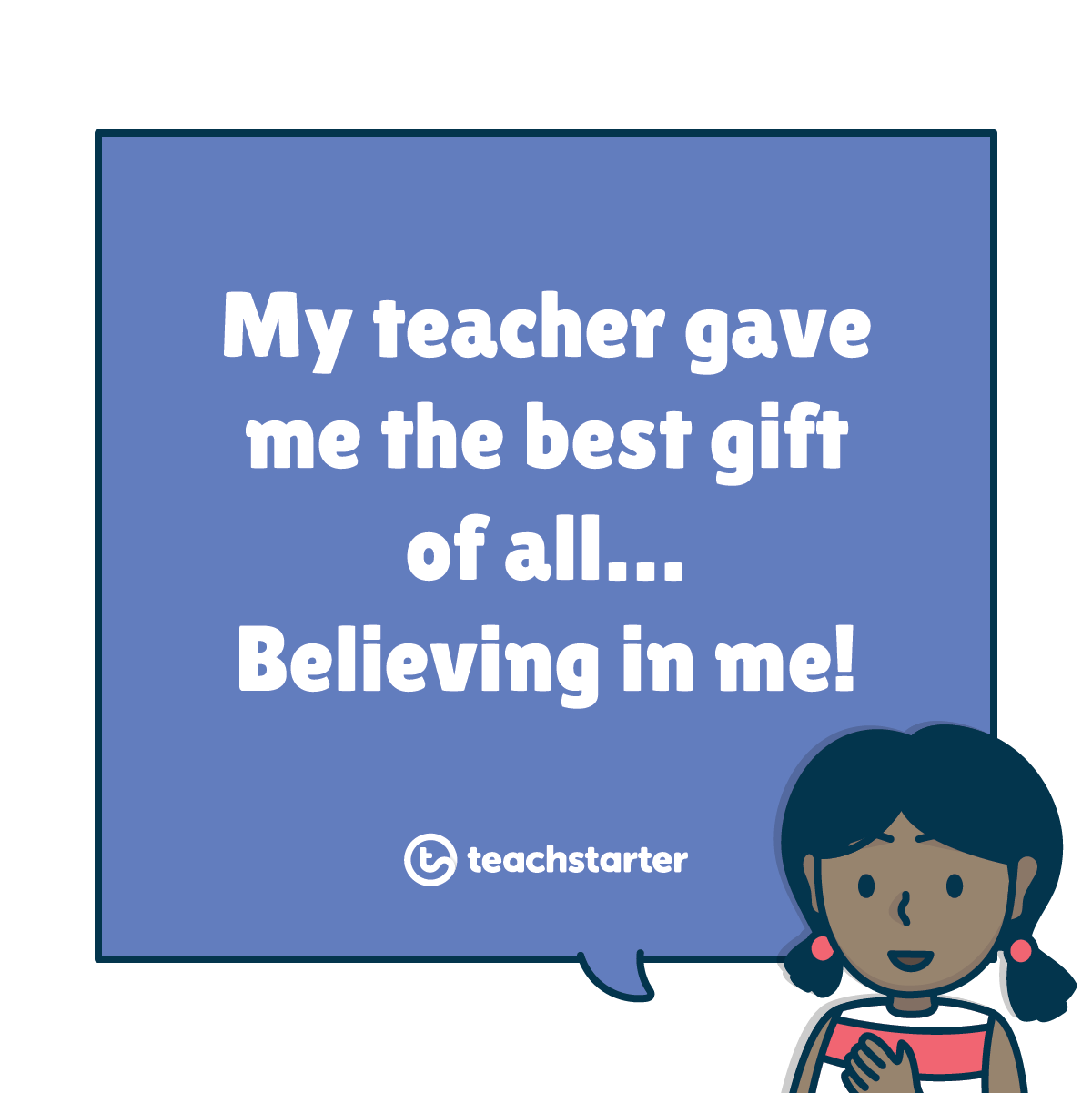 8. Every child is gifted. They just unwrap their packages at different times.
And, who are we to know just where a child is at on their journey? We may be supporting them through their hungry caterpillar stage, only to hear about how they found their wings long after leaving our classroom for the very last time…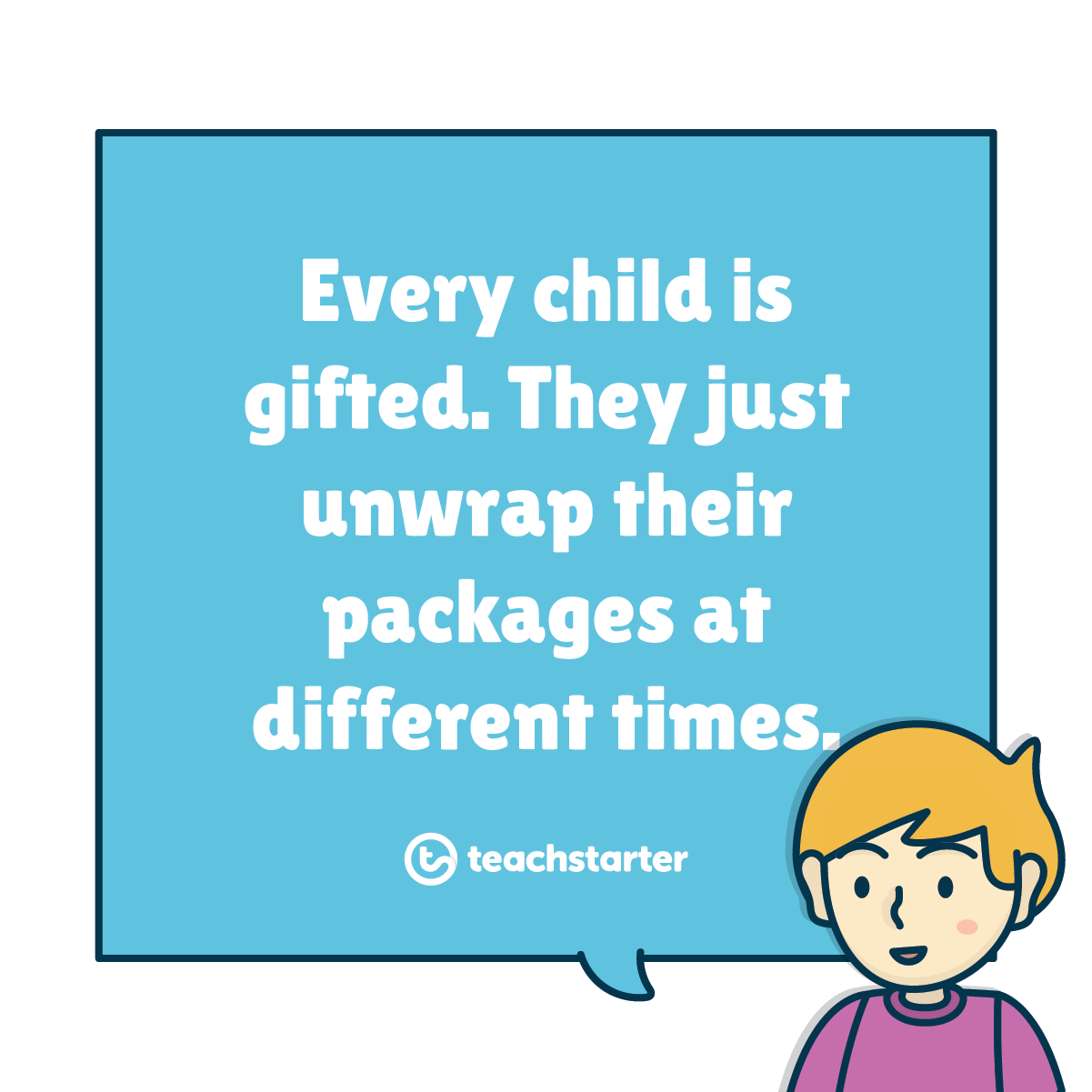 9. The influence of a good teacher can never be erased.
The impacts of 'bad' teaching can be overcome with time, patience and support. A good teacher's legacy is forever.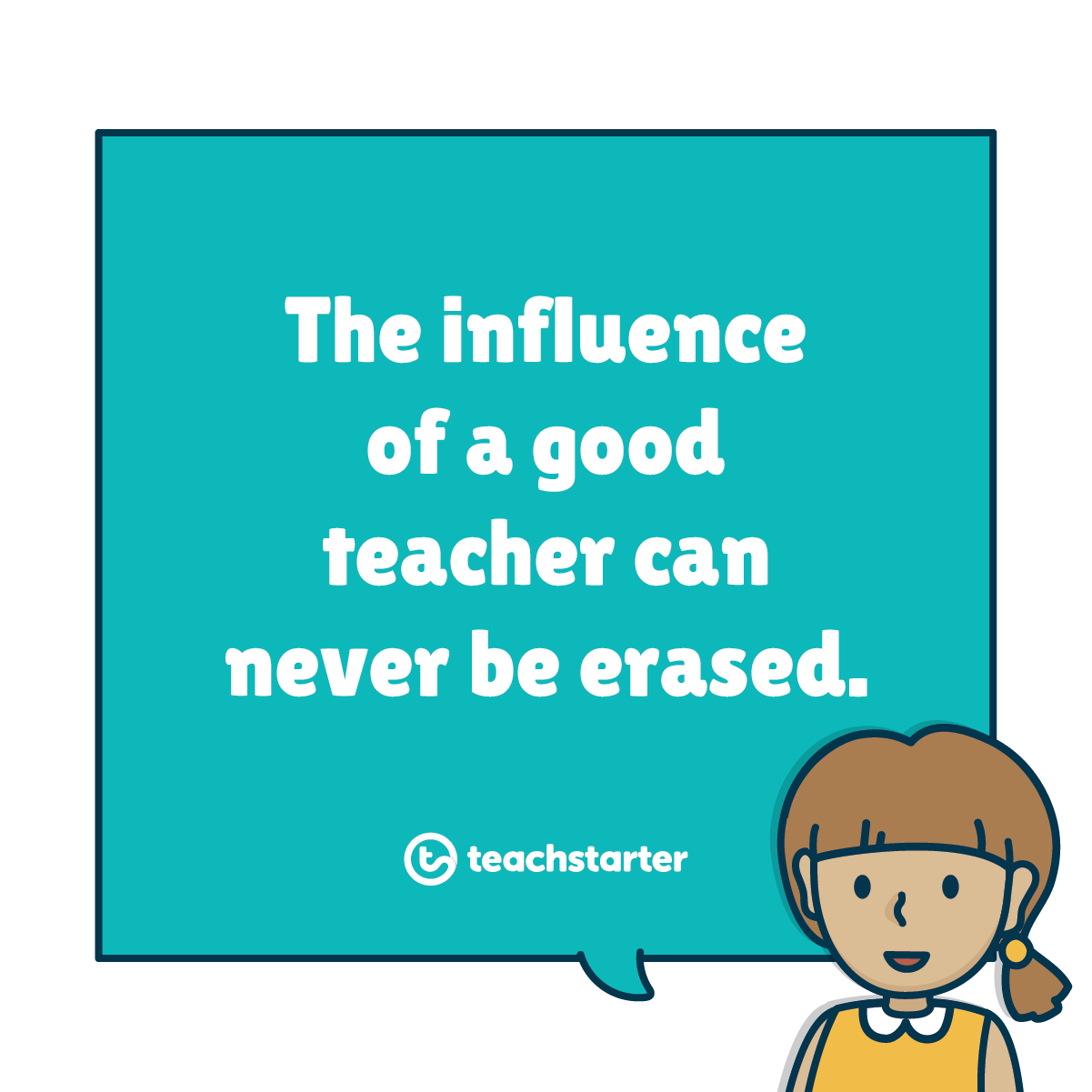 10. It takes a big heart to shape little minds.
You completed most of the hard work needed to become a good teacher before you stepped into your classroom for the first time… becoming the heart-full person that you are!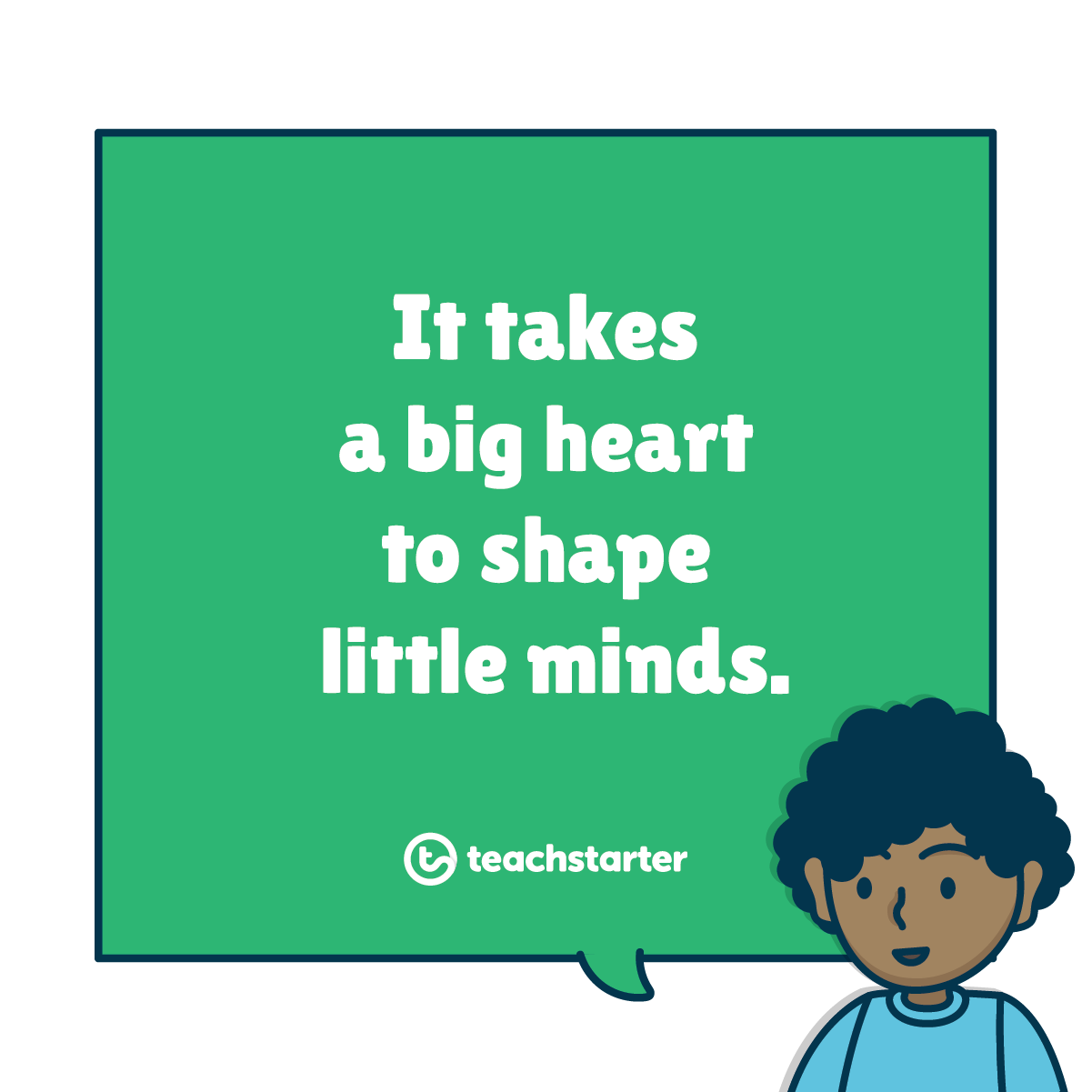 ---
Did you need that little reminder of just how awesome you are?! Even if you didn't, we hope that these words warmed your heart a little.
You give every single day, to every one of your students, in every single way.
So, this is one tiny way that we can say "Thank you!"