With the Rio Olympics just around the corner, it is timely to find some fun and educational ways to celebrate in the classroom. We have put together some of our favourite Olympic inspired art activities and classroom resources to help your students get into the spirit of the Olympics. It only comes around every four years so…let's celebrate!
Download this teaching resource today! A flag sequencing activity using the names and flags of the countries in the Olympics. Print and laminate for a resource you can use during small group work.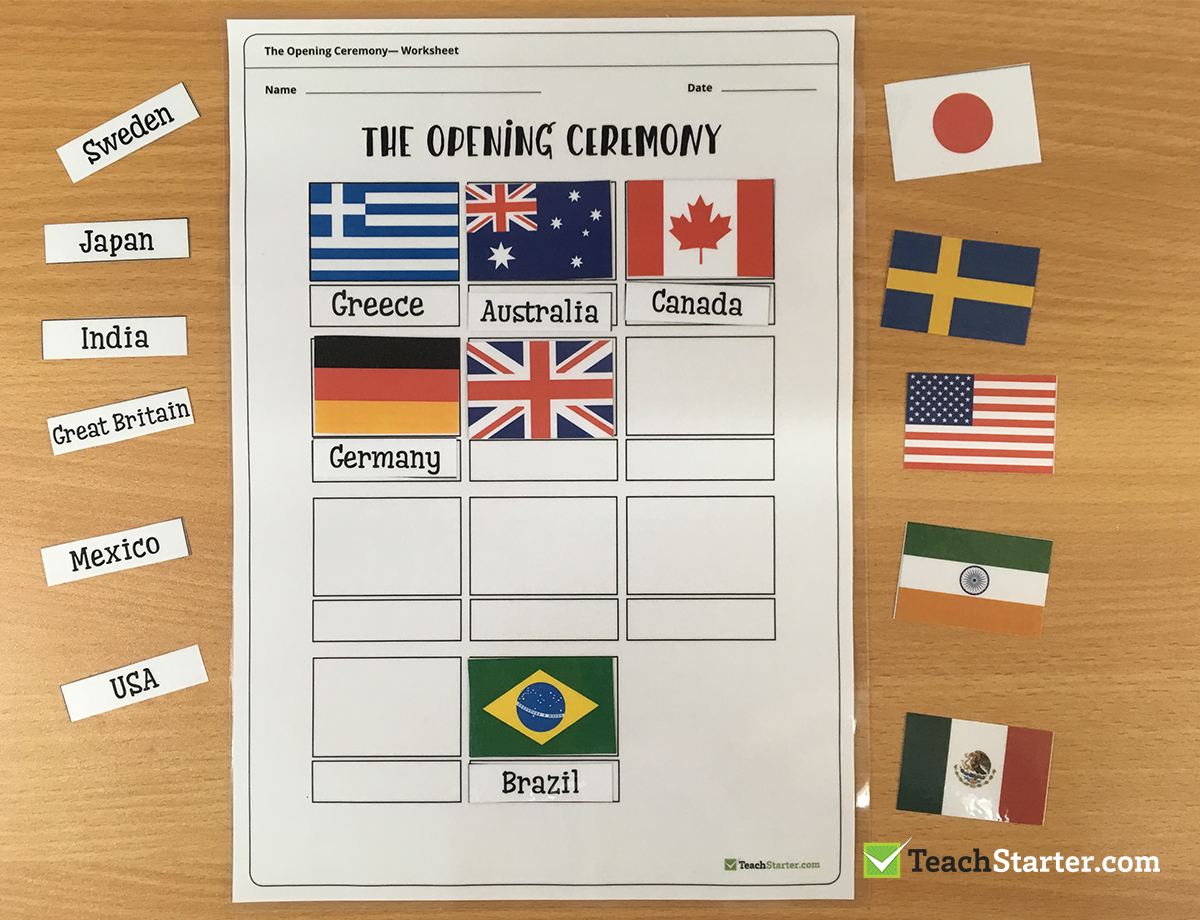 Download our Rio Chameleon template and let your students get creative making their very own moving Rio Chameleon using a wooden peg!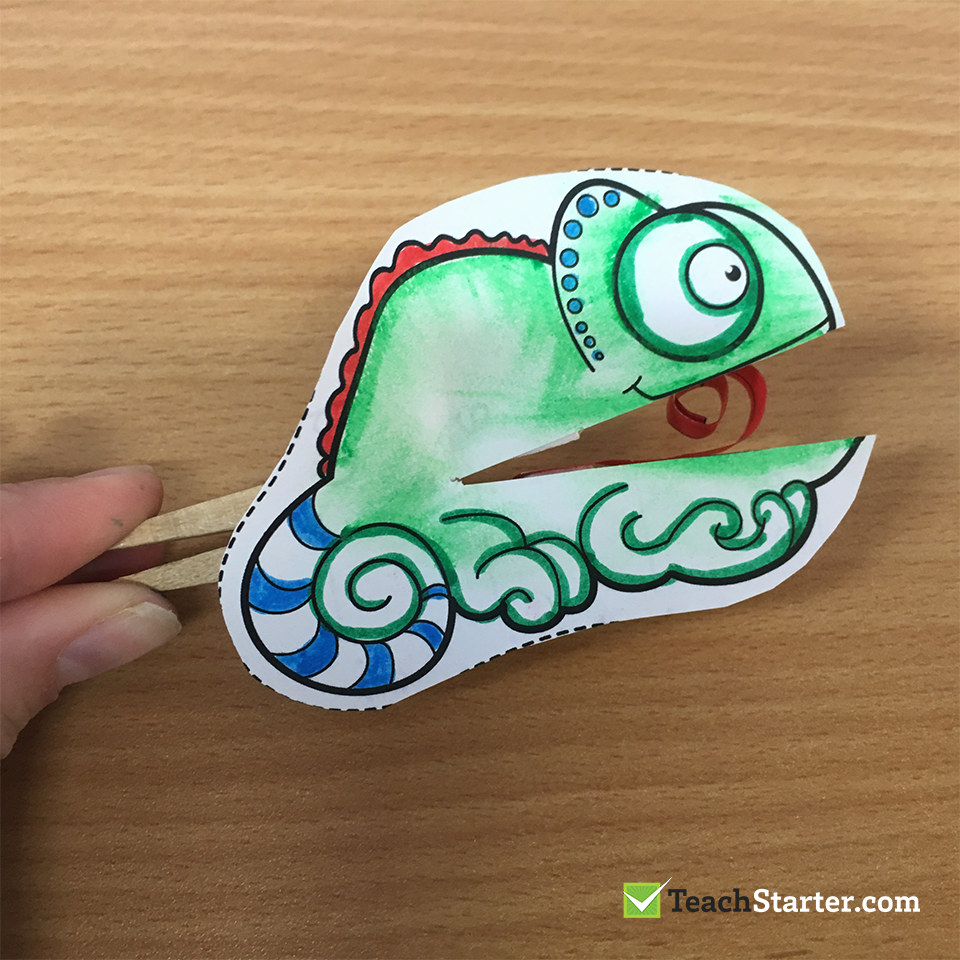 3. Olympic ring inspired artwork
Begin by cutting out five circles the same size using a piece of heavy-duty cardboard. You will need a new circle template each time you create a ring, otherwise, the colours will smudge all over the piece of paper. Place the first circle down and colour on the inside edge of the circle template, smudge outwards creating the bursting effect. Once you have finished the blue, get another circle and repeat for each of the Olympic ring colours. A fun, yet effective art idea to help decorate your classroom. You may like to overlap the rings or have them separate.
A comprehension task that encourages students to apply a range of comprehension skills when finding out interesting fun facts about Rio. This Rio De Janeiro comprehension task includes a fact sheet, worksheet and answer sheet.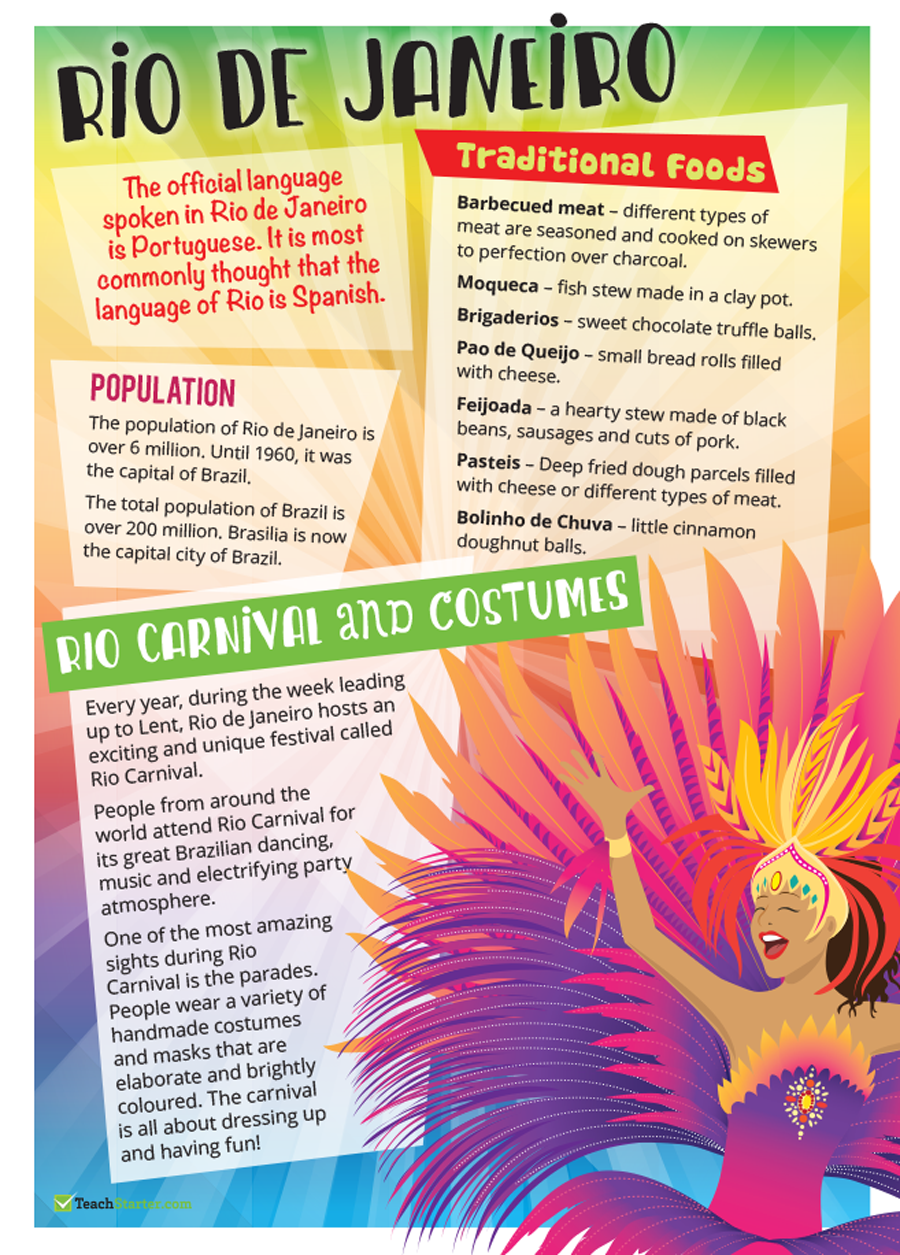 Using our Team Uniform worksheet. Have students imagine they are going to represent their country at an international sporting event. They have to design a uniform for their team to wear during the event. I used cardboard and a black marker. You may like to provide your students with a number of different options such as paper, wool, fabric, paint and pens.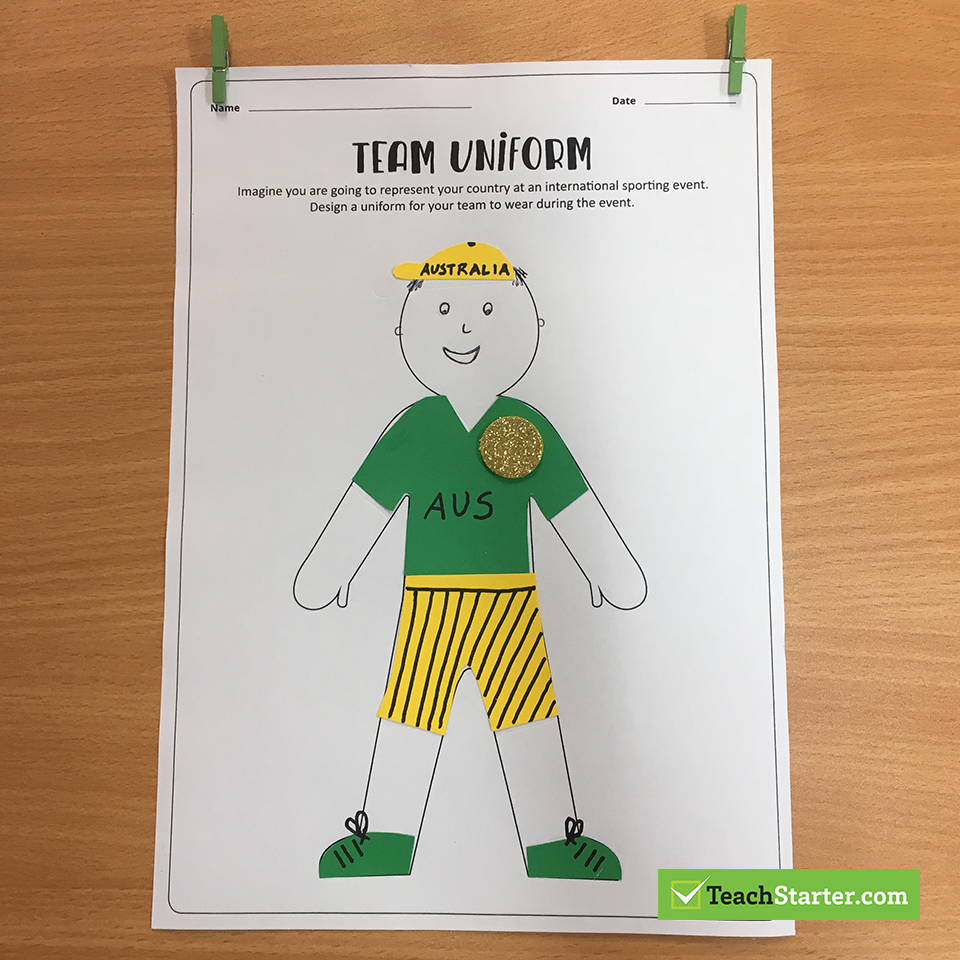 6. Countdown poster
Use our Rio Countdown poster to get your students into the spirit! A good place value activity as well. We have a range of Olympic inspired borders and posters to help decorate your classroom.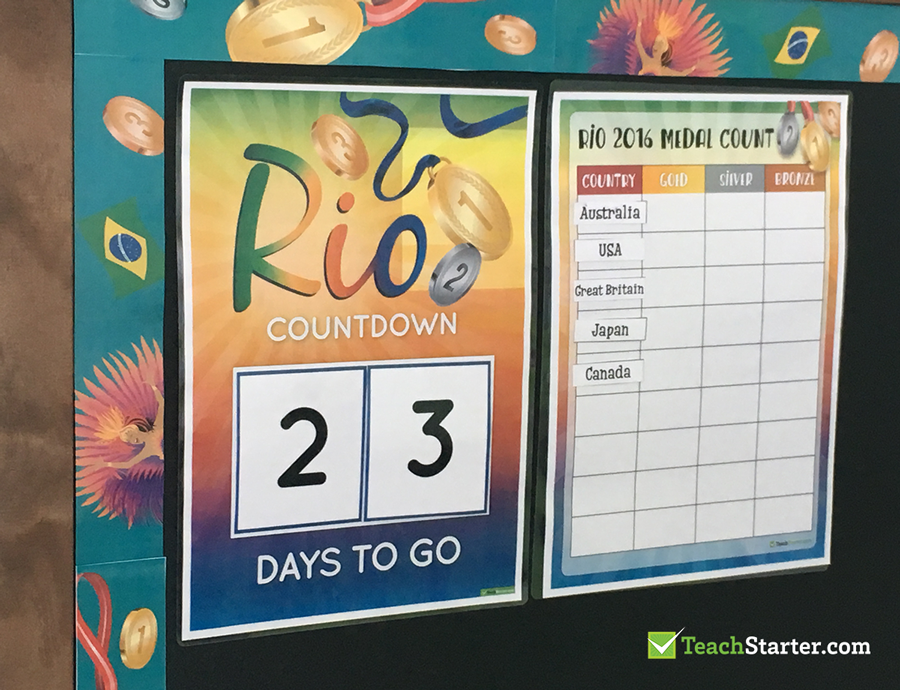 Use our mask template to help your students create their very own Rio Carnival mask. Set up an art table with feathers, oil pastels, glitter, stickers and other craft items you have. Let their imaginations run wild. You may like to show some photos of different Rio Carnival masks to get your students' creative juices flowing.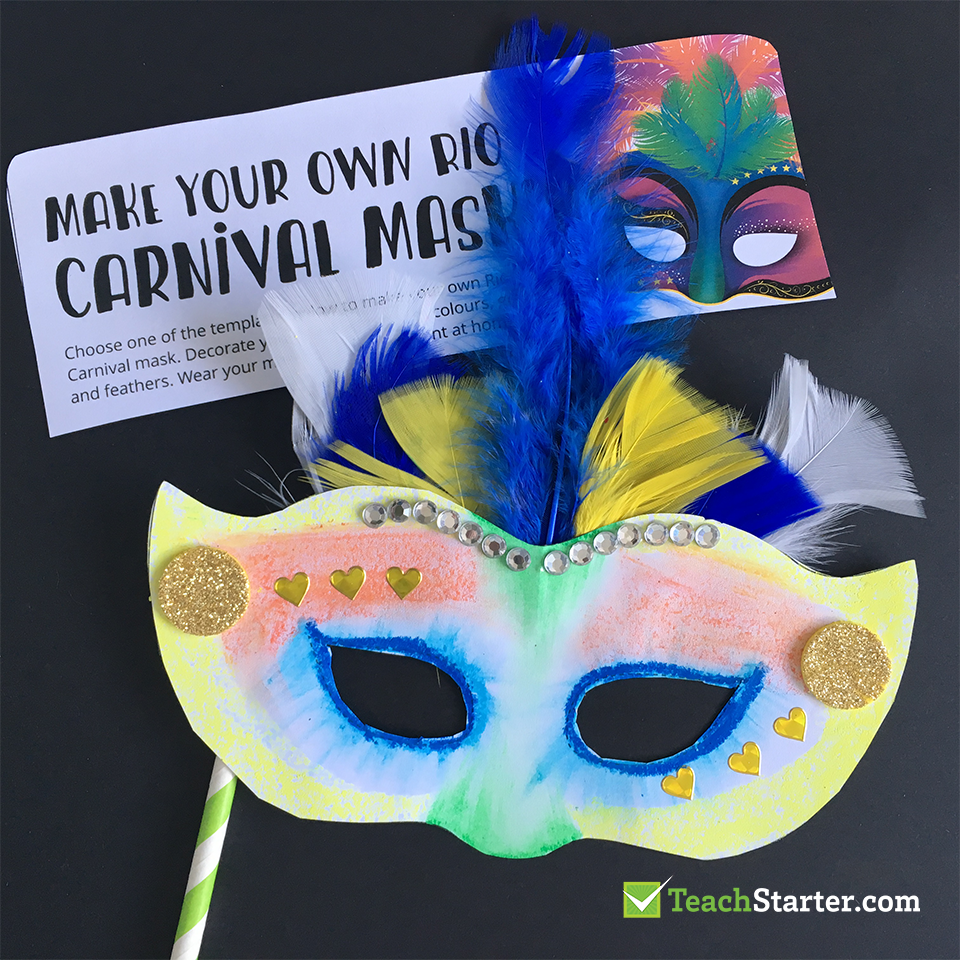 8. Olympic themed maths questions
A collection of 8 Olympic themed maths questions for the lower years. Word problems include time, money, addition and subtraction, and multiplication and division.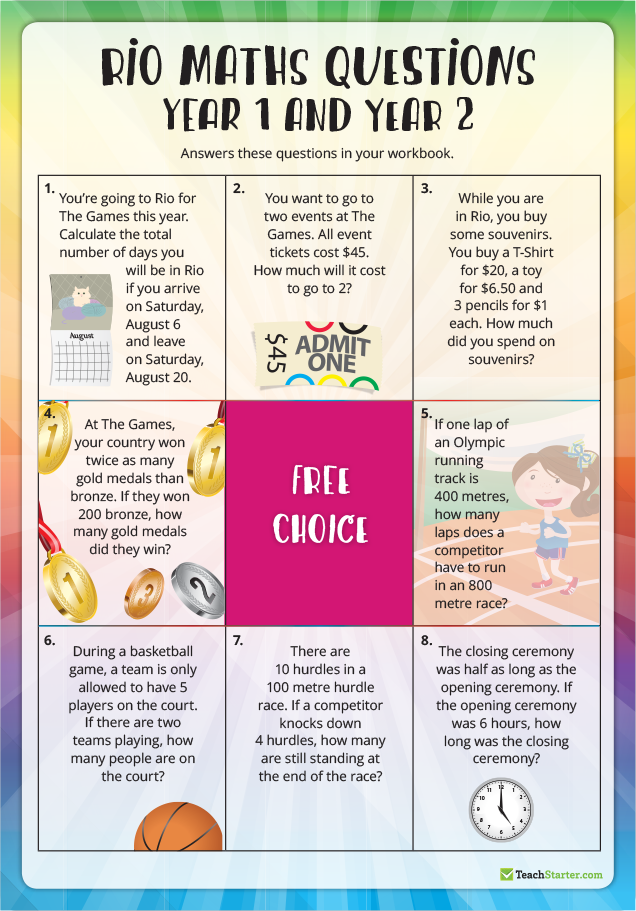 9. Olympic ring inspired craft activity
Using paint, find the five colours of the Olympic rings (red, blue, green, yellow and black). Create circle stamps using the bottom and top of a foam cup to create different sizes. Another cheap, simple, yet effective art idea to decorate your classroom.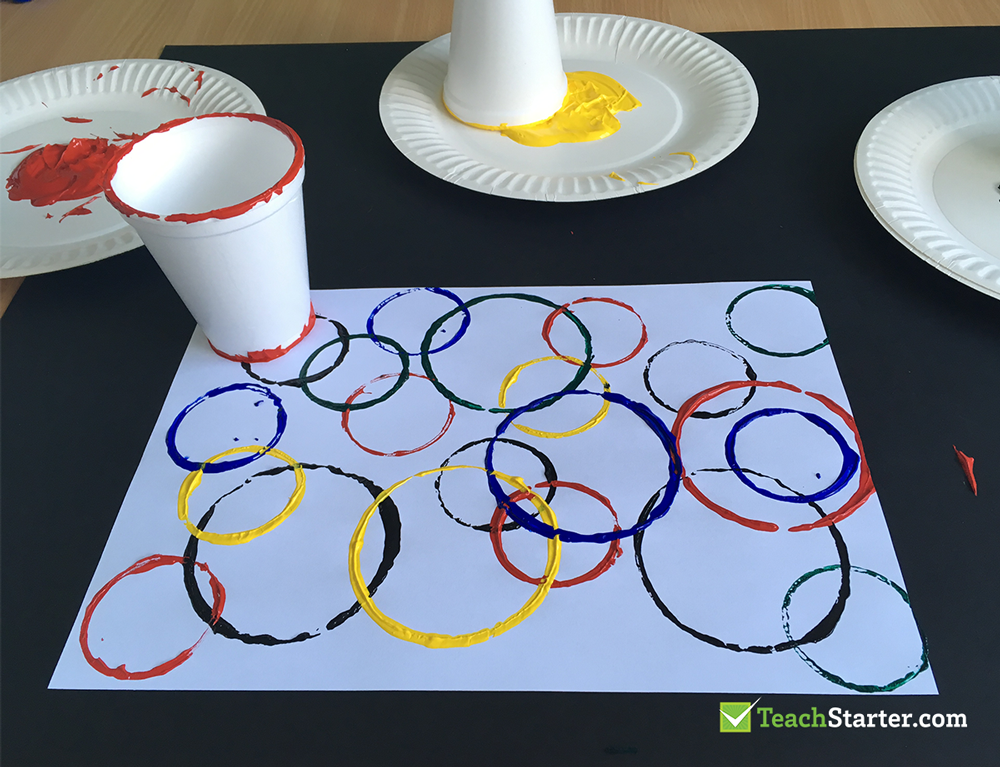 Use this set of two maps to find the geographical location of Brazil and Rio de Janeiro. This teaching resource includes a world map with clues, a map of Brazil with questions and an answer sheet.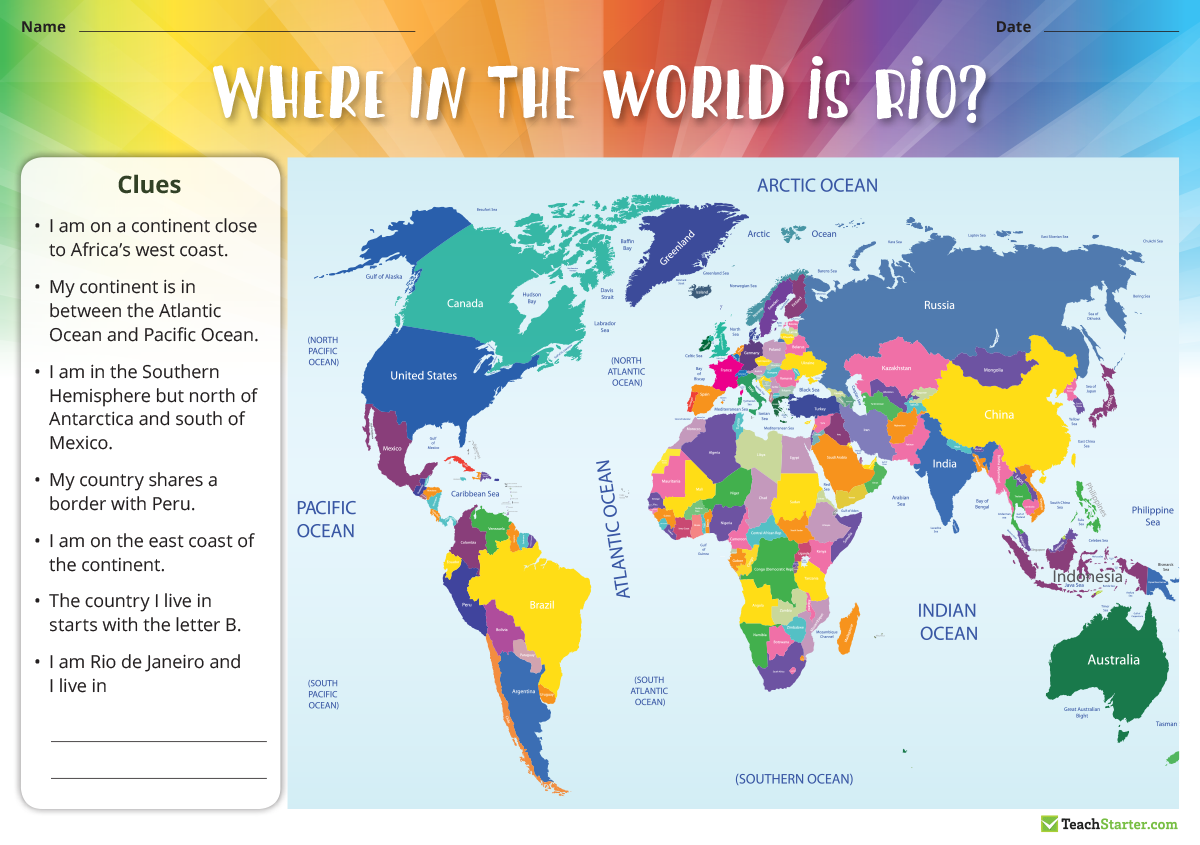 More Olympics teaching resources…