Are you looking for fresh new and exciting alphabet activities to consolidate your students' knowledge of letters? Perhaps you're just starting out in the early years and need some ideas and information about introducing single letters to your students?
In this blog, we will be sharing some of the most amazing ideas found on Instagram, from current teachers in the know. Plus, we will be highlighting some of our brand new and must-have classroom alphabet resources and activities to assist busy teachers in the early years' classroom.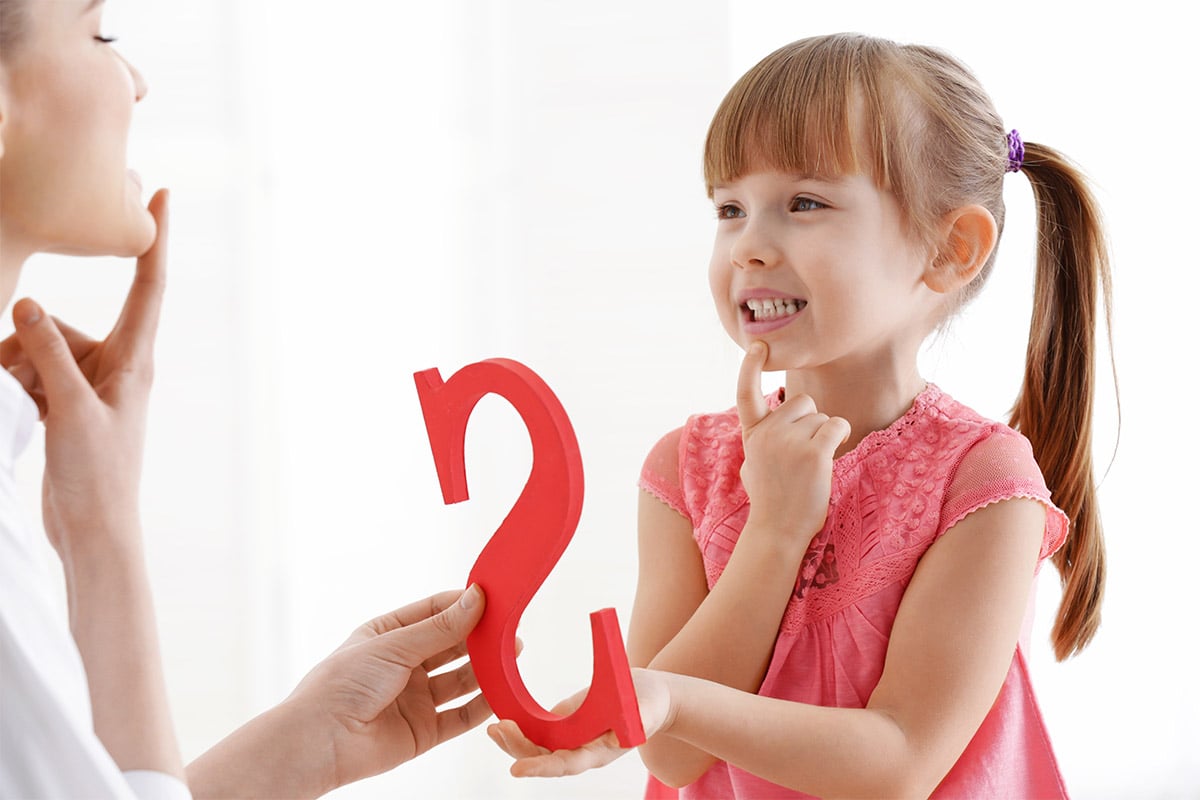 ---
Purposeful Alphabet Activities for the Classroom
Focusing on single letters is a crucial component to letter recognition and phonemic awareness. It's also important to mix these activities up with a range of exposures to these letters through print and storybooks, plus exploring and discovering letters in the students' own learning environment.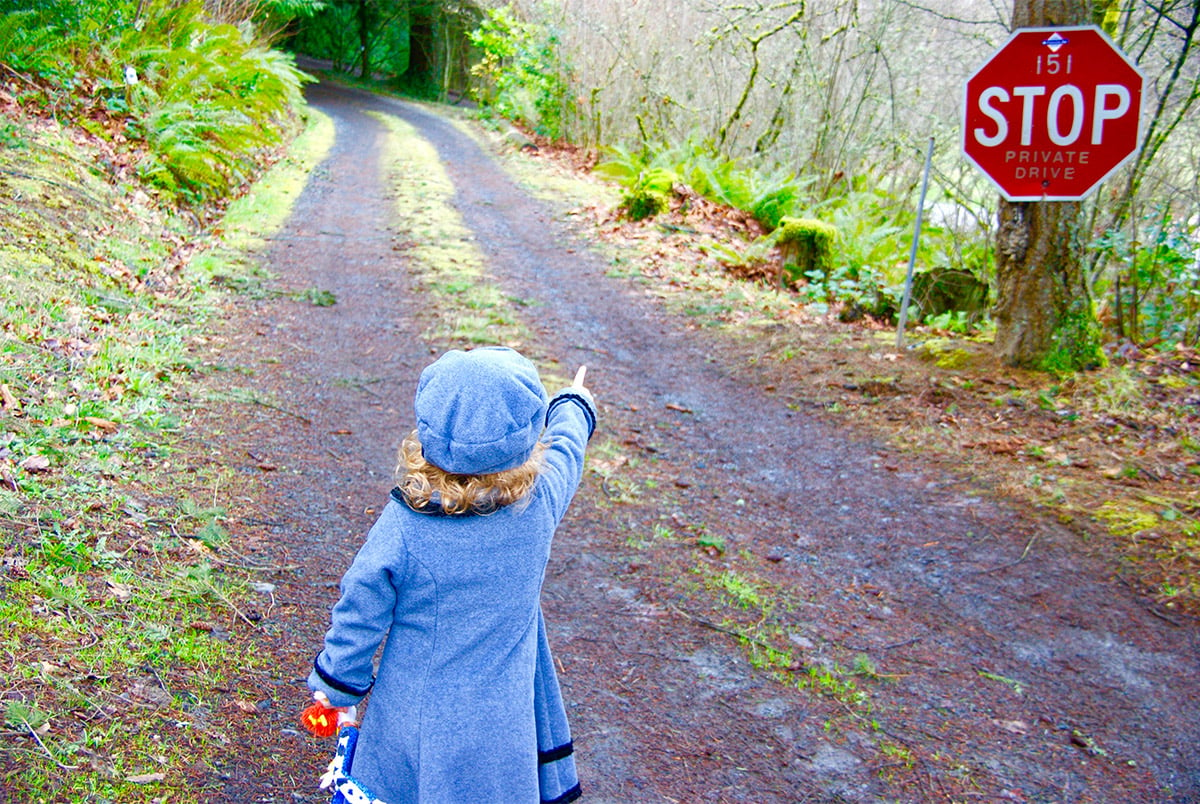 The ultimate goal is to balance meaningful exposures to letters and print with targeted hands-on single letter activities.
Without further ado, here are some of our super hands-on letter activities that will have your students begging for more!
Student Name Activity Ideas
Many early years teachers begin with exploring a student's very own name. Usually, a child will begin schooling with at least recognition of their own name. They will most likely be able to write their name as well – so why not start with something that is familiar to them?
Butter Beans and Paper Cups
We absolutely adore this idea by the @imaginationtree!
Butter beans have been used with a variety of letters written on the beans. Students need to find all the letters of their name and place the letters in the appropriate paper cup! Brilliant!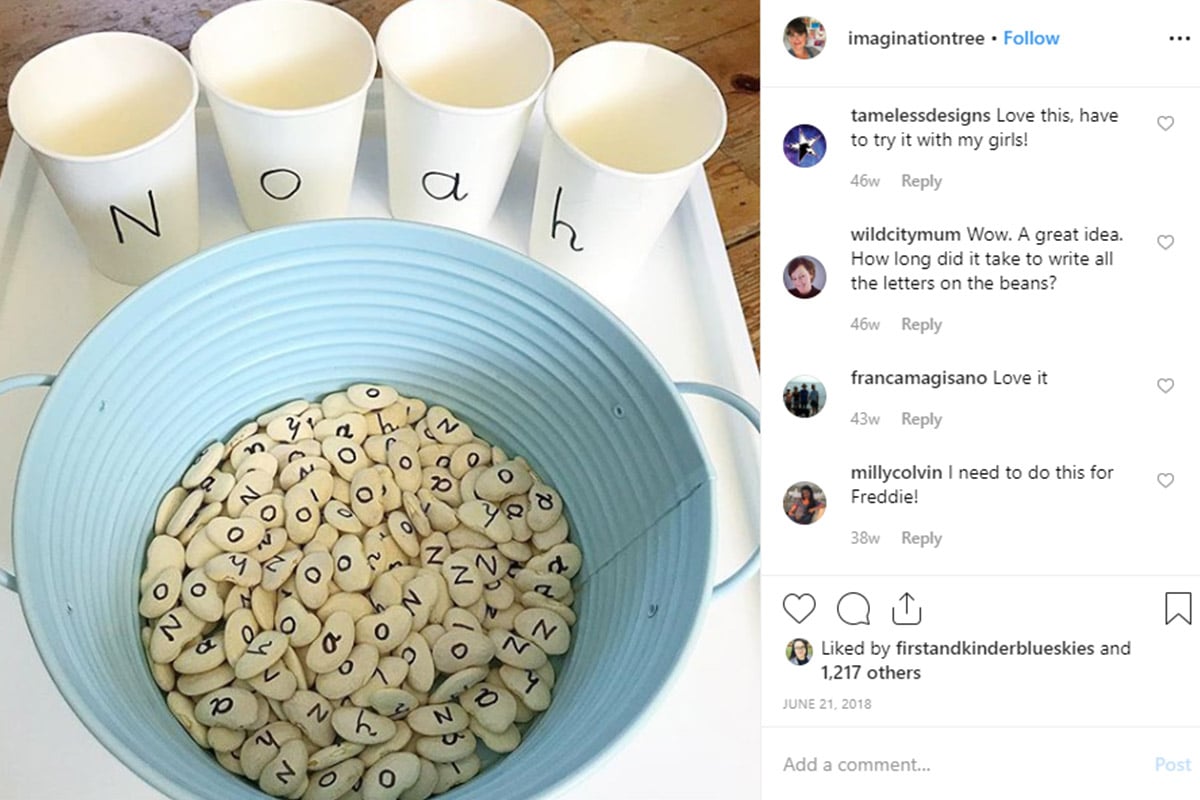 Rainbow Names
How gorgeous are these name rainbows created by @perfectlypurpleclassroom?
A fun pop of colour that will be added to your classroom – all while your students practise writing their names. I would suggest encouraging your students to write their names correctly with an uppercase letter at the start and lowercase for the rest of their name to get them into the habit as well.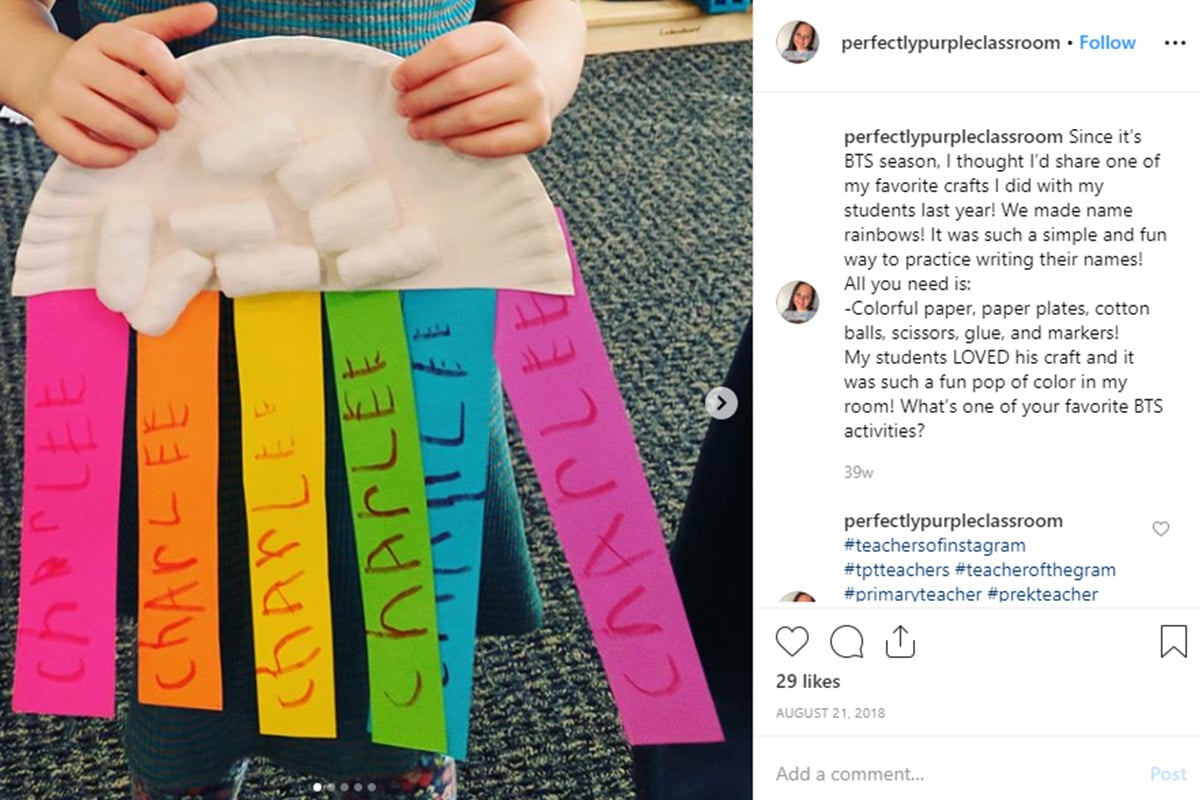 Once your students have explored the letters in their own name. You can begin to introduce singular letters.
What Order Should I Introduce Letters?
Believe it or not, most phonics programs or articles suggest not to teach the letters in alphabetical order.
It is common practice to teach a group of letters at a time in the following order:
s,a,t,i,p,n
c,k,e,h,r
m,d,g,o
l,f,b,q,u
j,z,w
v,y,x
The reason this order is encouraged is that after learning the first group of letters – children are able to write and read a collection of very simple word families. They can be used to create the following word families  – at, an, it, ip, ap and in. Allowing a basic introducing to sounding out words and even having a go at writing them as well.
Set your students up for success!
After introducing each letter in a group, I would go back and revise these letters as a whole, before continuing on to the second group.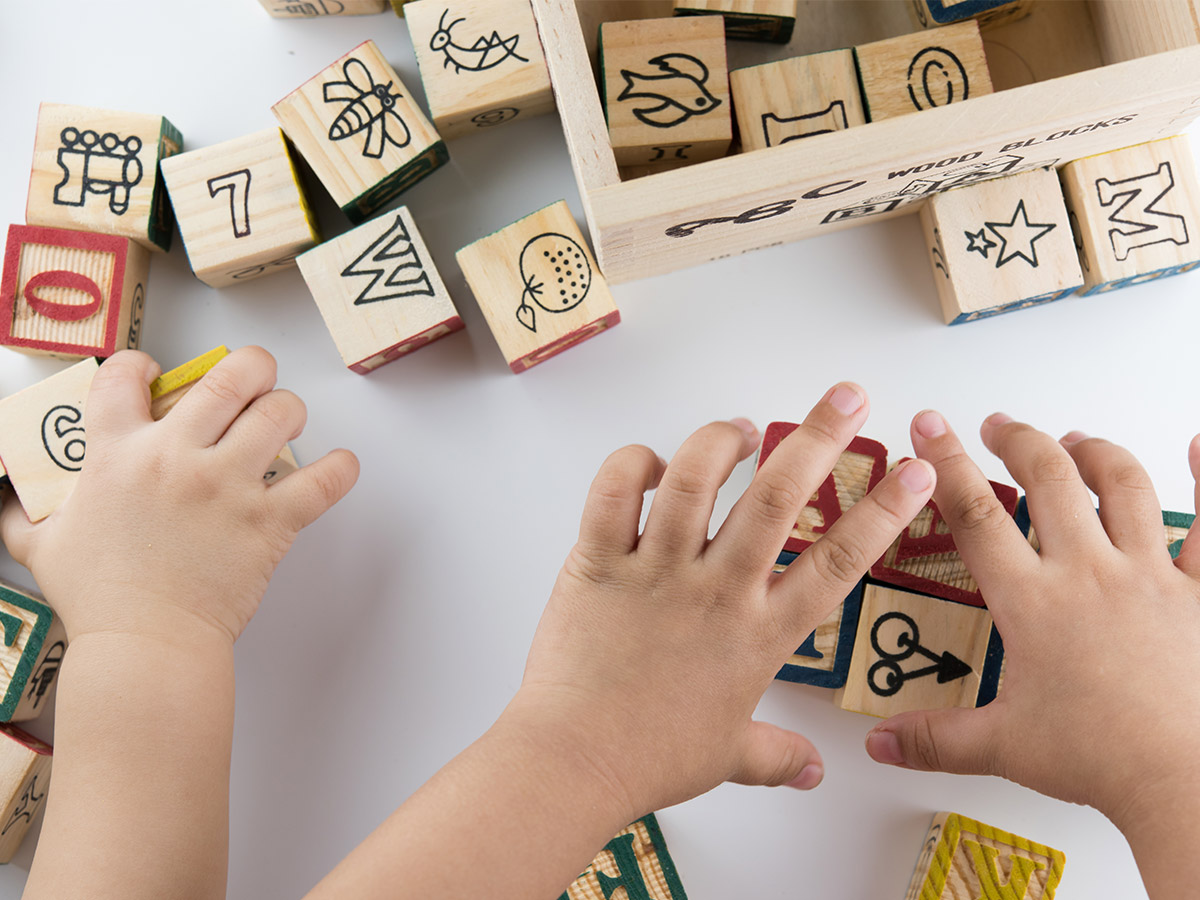 Playdough Mat Fun!
We adore how Lauren from @teacher_types has used our printable letter playdough mats and used items or materials that start with that letter.
In this example, Lauren has used
hearts for Hh,
crayons for Cc,
lollies for Ll,
buttons for Bb,
glitter for Gg
stars for Ss.
Not only does this look super cute, any activity that includes colouring, cutting or gluing also ticks the fine-motor development box!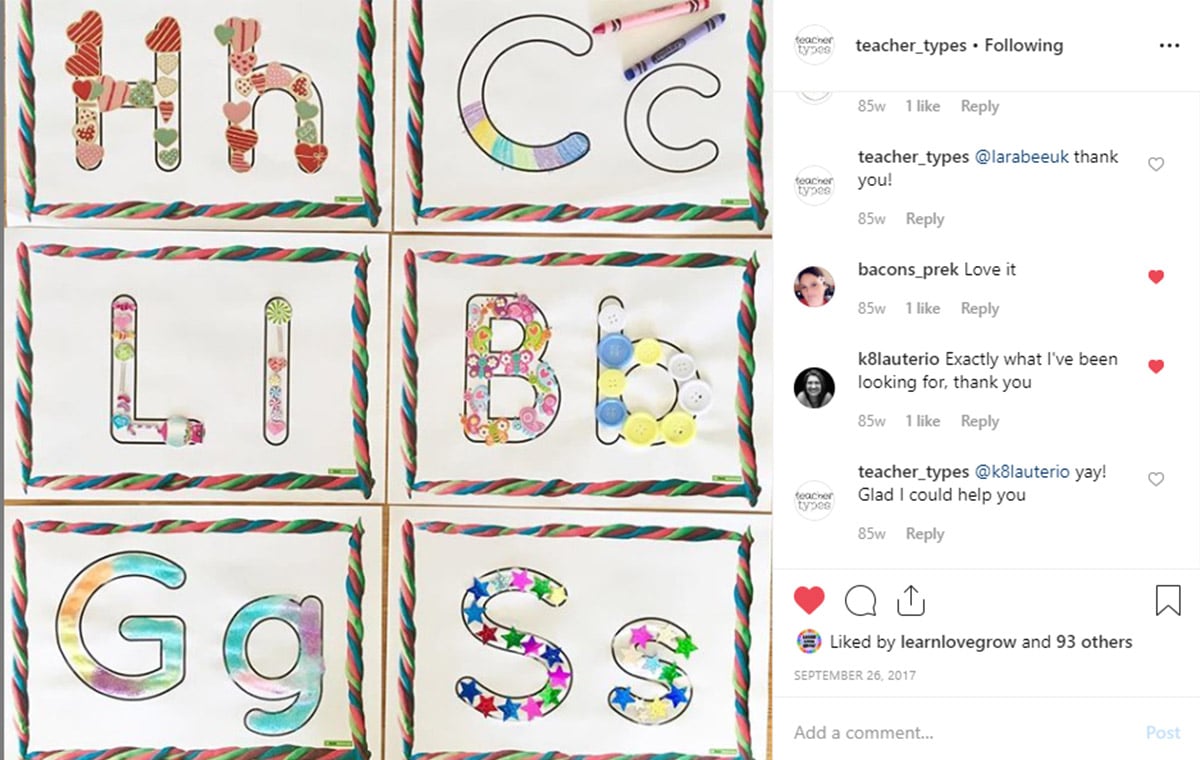 Rocks and Letters
What a great idea by @montessori.at.home! You can purchase some hessian quite cheaply and decide if you are going to get your students to learn the lower case and/or upper case letters.
Students then create the letters using rocks – you could also use a variety of outdoor materials or the students could create their own collage with leaves.
As an extension activity, take away the letters and see if they can create the letters without any guidance.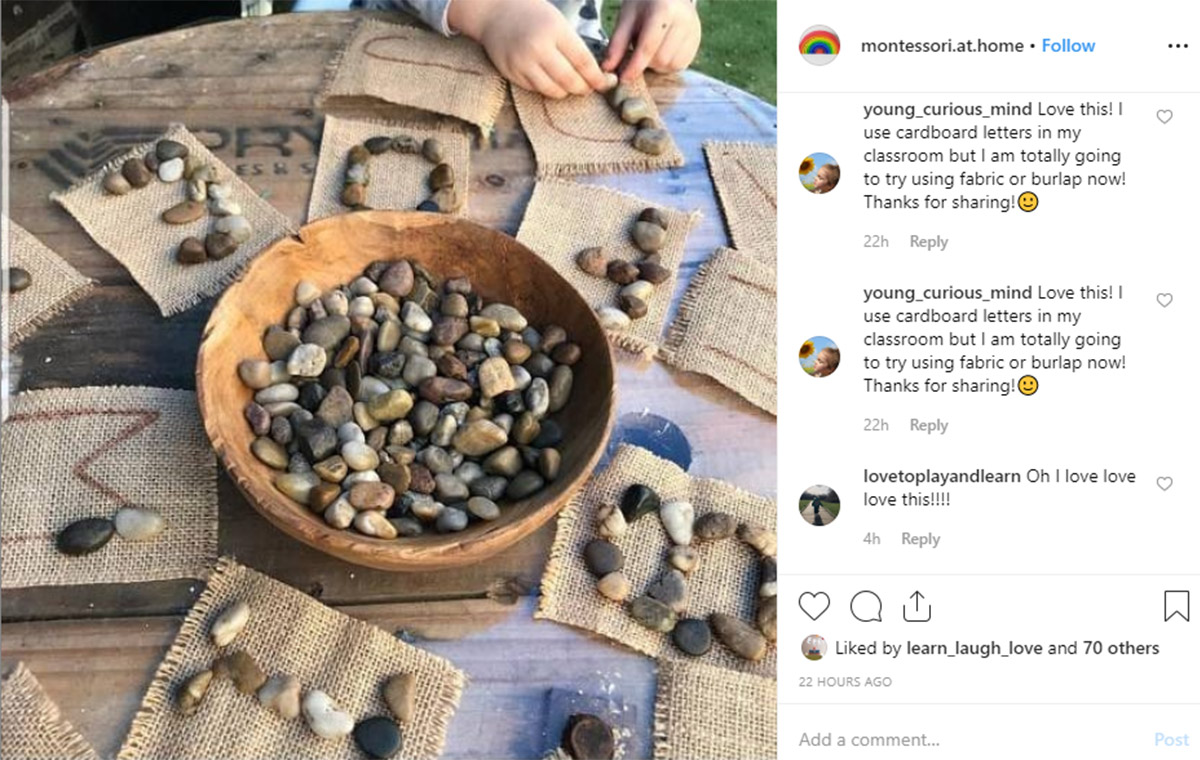 Fingerprint Letter Fun
As you learn the letters with your students, they can become letter detectives and have a little bit of messy fun by creating an object that starts with that letter using fingerprints.
Download the resource – Alphabet Detective Fingerprint Art Template.
Sensory Squishy Bag Fun
The beauty of this activity is that you can re-use the ziplock bag and pompoms and just change the letter behind the ziplock bag.
Students have to move the pompoms to fit into the letter they are learning about. Thanks to @new_trick_kids for this awesome image!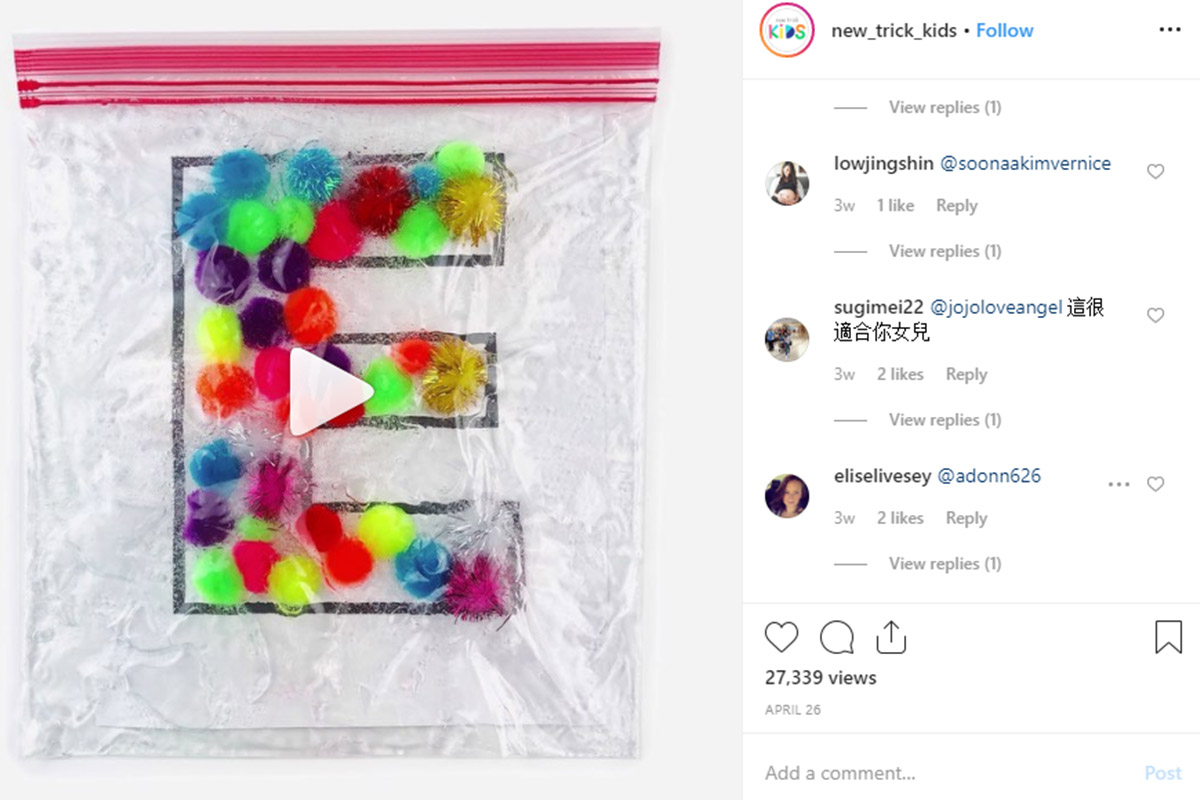 Letter Discovery Bags
Fill up bags for each letter of the alphabet and have students pull out the objects and say the name of the object.
You may like to mix it up and include objects that start with other letters and get the students to sort the objects into groups.
A great sorting activity too!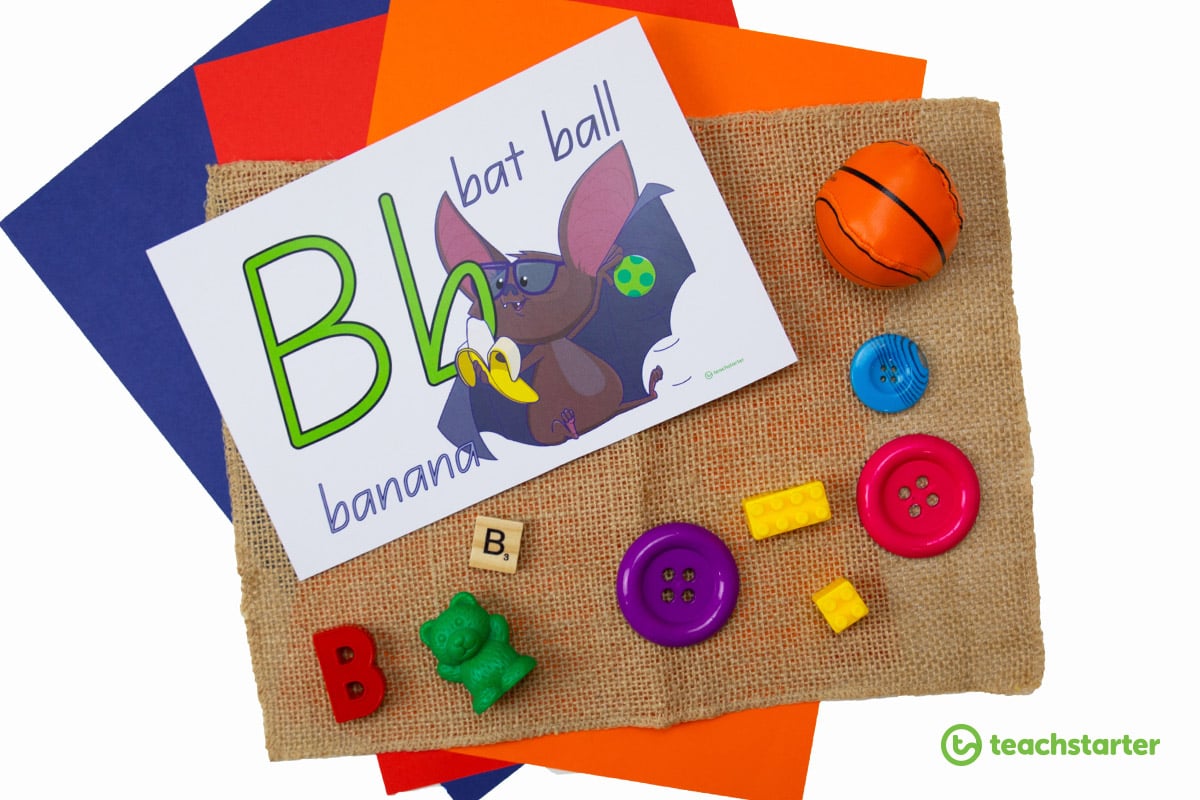 Create a Mini Letter Book
Download our collection of adorable Little Alphabet Book Worksheets (A-Z) and use them as part of your literacy rotations.
This is the perfect consolidation task to help with letter recognition, initial sound recognition and moving into letter formation as well.
Your students will love folding these to create little mini letter books they can take home to show their loved ones.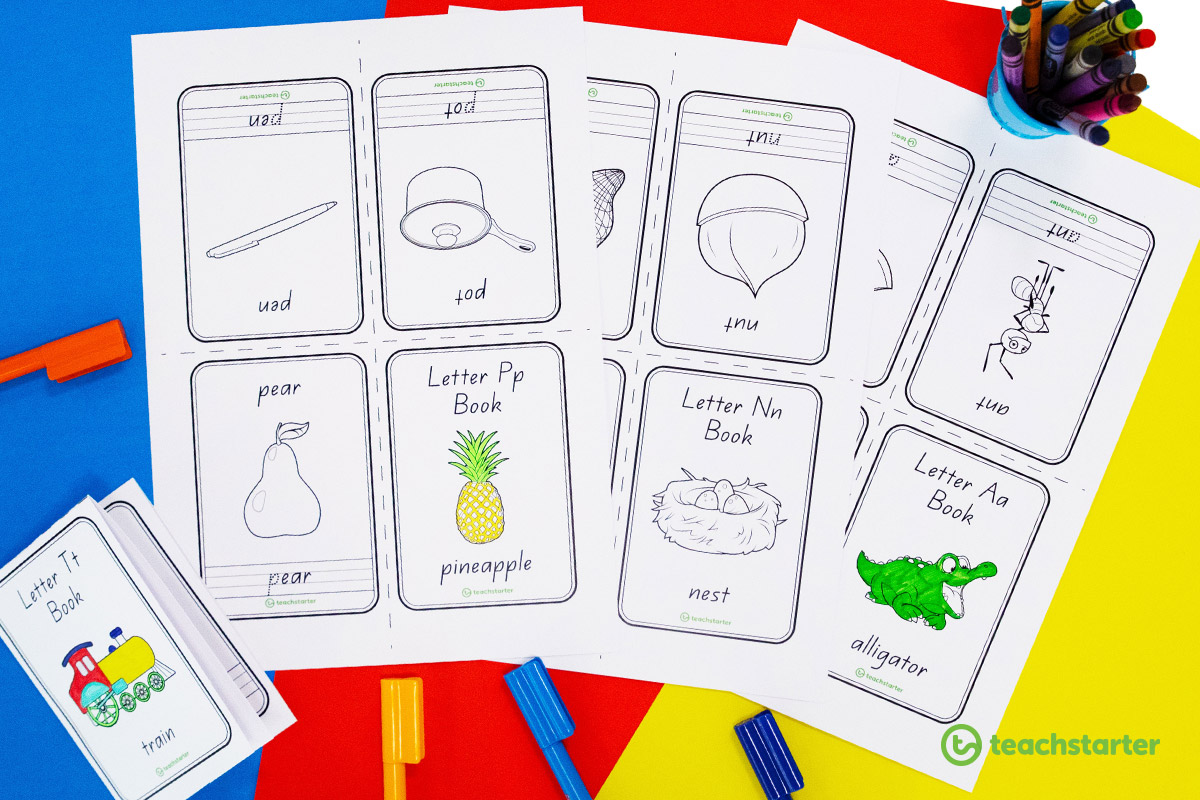 Alphabet Colouring In Sheets
These absolutely adorable Alphabet Colouring in Sheets are the perfect activity to do for each letter of the alphabet during literacy rotations.
As a fun class activity – why not use the visual as a story writing prompt and write a funny story together.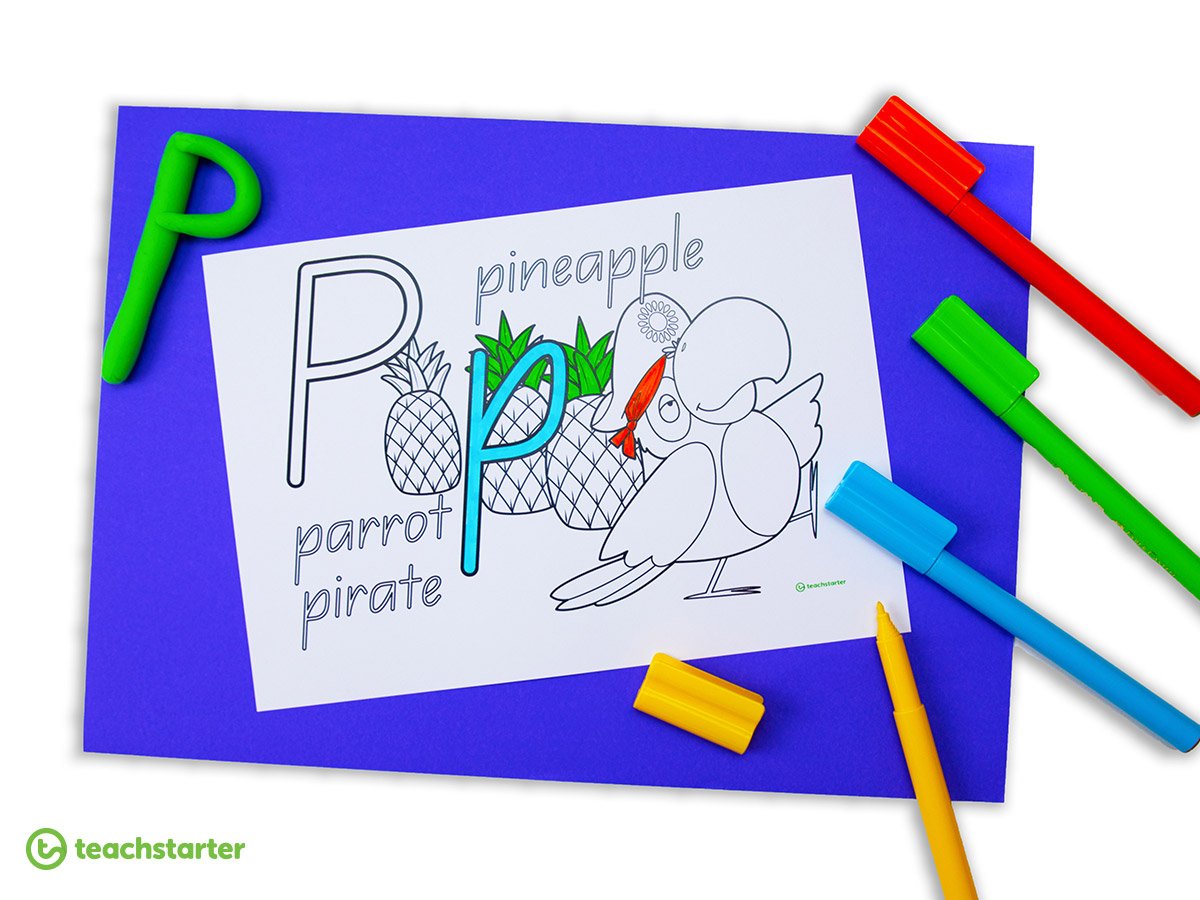 Cute Alphabet Character Craft
These cute little craft letter characters are beyond adorable and you can change them up to suit your needs.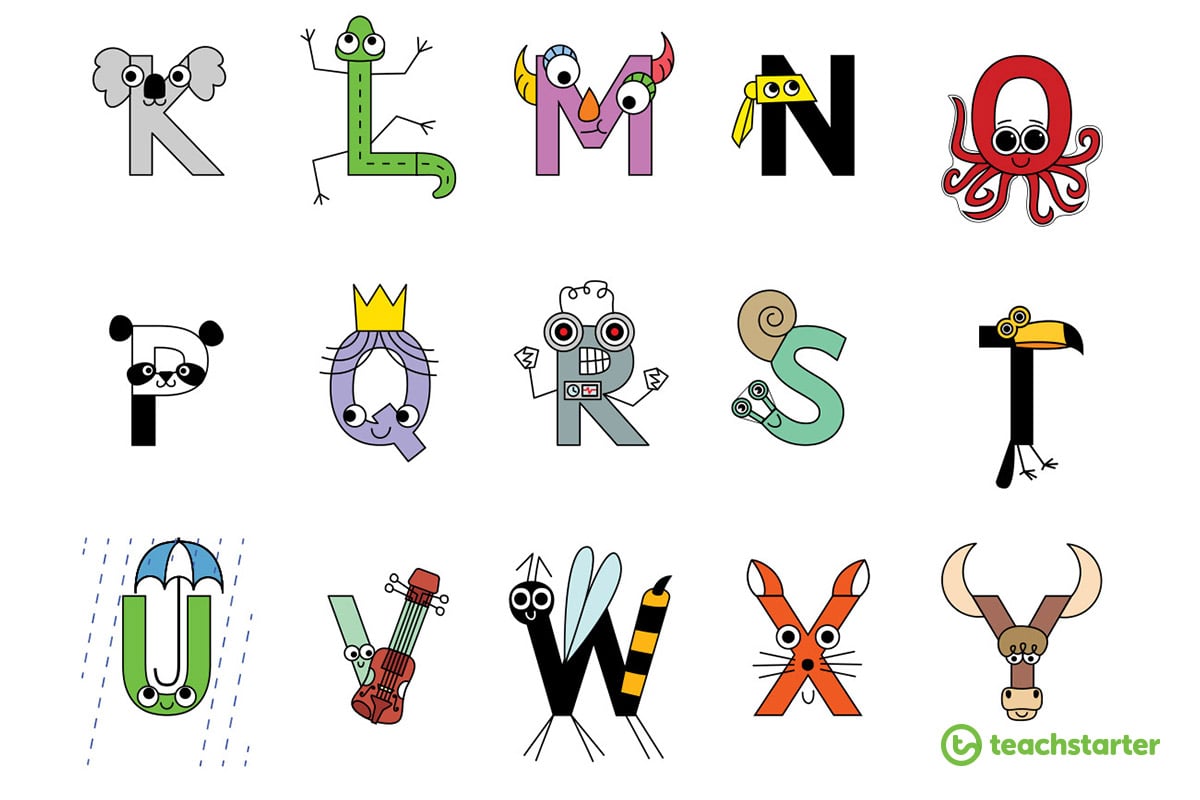 Laminate the coloured version for students to put together and take apart to re-use again and again.
Alternatively, download the black and white version and students can colour, decorate and put together for a gorgeous classroom display.
Fun and Vibrant Letter Posters
We have a range of alphabet posters for the classroom to help you create a gorgeous display.
But, these are just the cutest most adorable letter posters you will ever see – plus they come in school fonts – bonus! I would recommend displaying each group of letters at a time somewhere at the front of the classroom so students are reminded of them daily.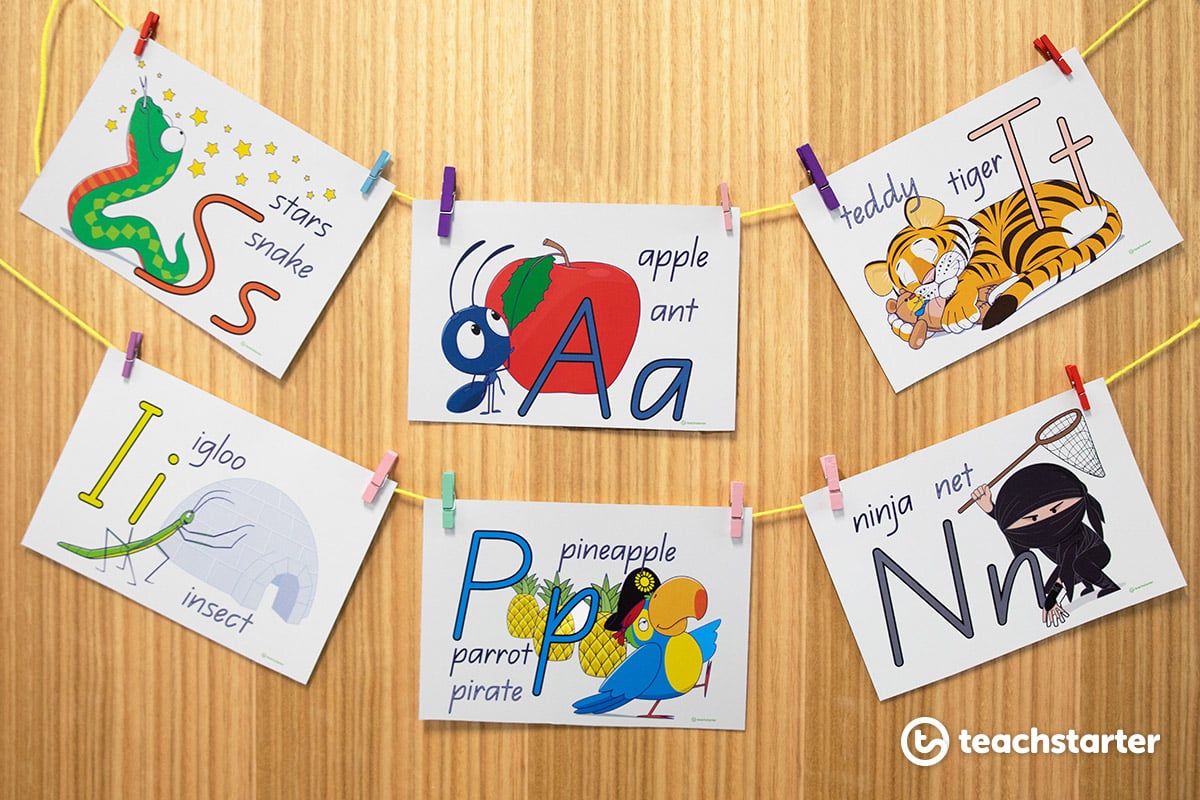 Eye Spy Letter Activity Idea
This is just a gorgeous way for your students to identify different letters they may have learned.
I love how this is in the shape of a bow and the students need to circle all the letter b's. You can either get them to search for just lower case letters or both lower and uppercase depending on how you introduce letters to your students.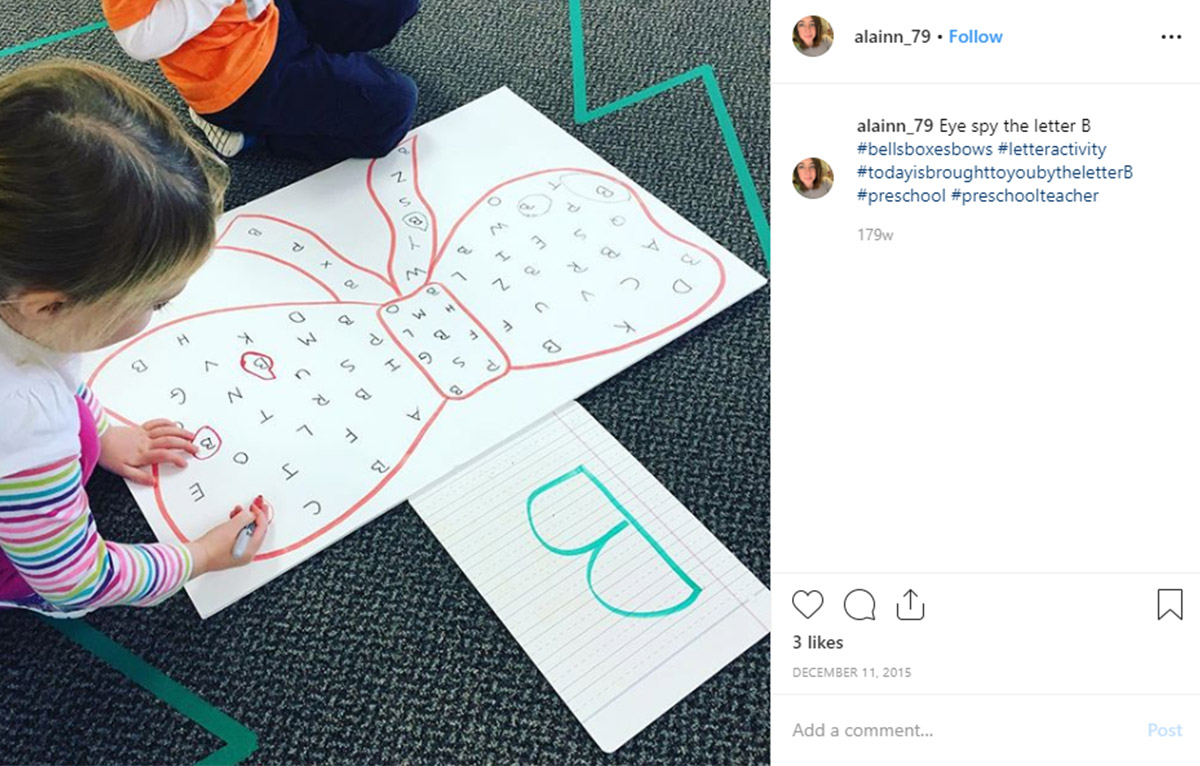 Simple Creation of Letters
Another great hands-on activity idea is to provide a variety of tactile objects that students can use to re-create the letters they are learning about.
Such a simple, yet effective and easy activity to set up to use during your literacy rotation activities. Thanks to @letsplaylearngrow for this perfect shot!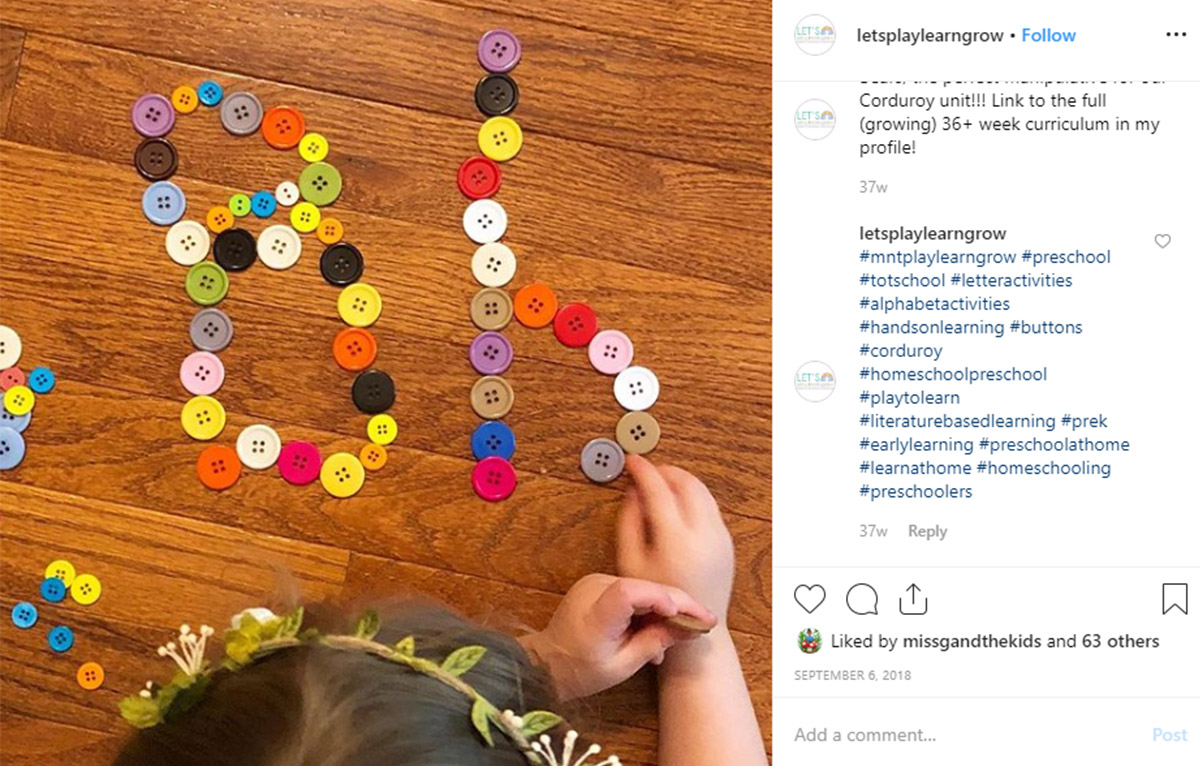 More Alphabet Resources
We have a range of teaching resources that can aid you in teaching and supporting your students through the learning of single letters and their sounds.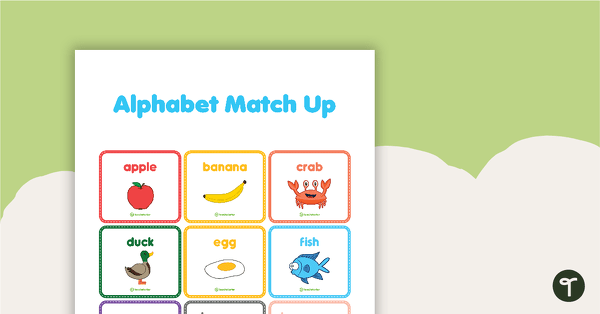 teaching resource
A great matching activity to consolidate your students' knowledge of the alphabet, letters and sounds.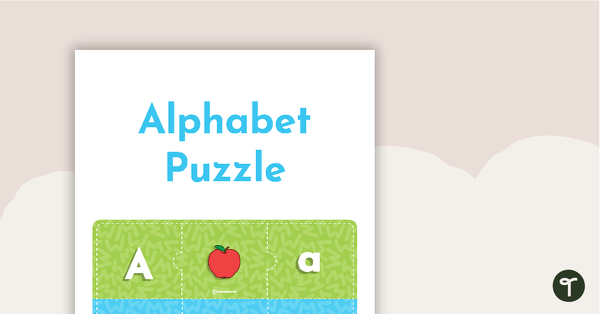 teaching resource
A hands-on puzzle to consolidate your students' knowledge of the alphabet.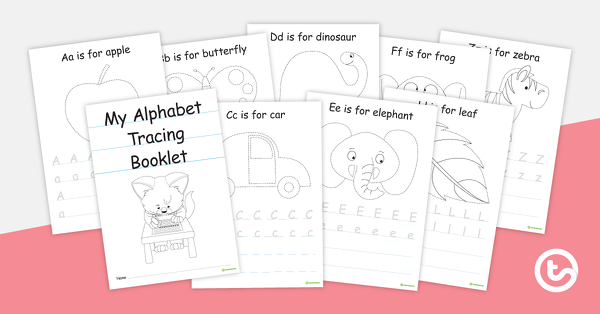 teaching resource
A set of alphabet handwriting worksheets to help children develop their fine motor skills and their knowledge and recognition of letters and sounds.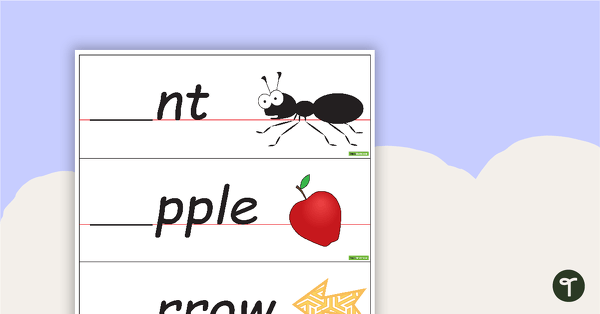 teaching resource
A resource to help students identify the first letter of each word.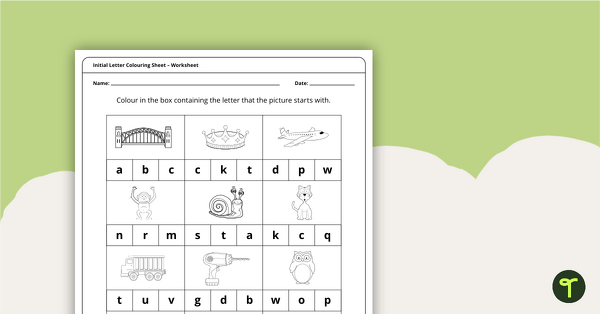 teaching resource
Identify the first letter for each picture and then colour it in.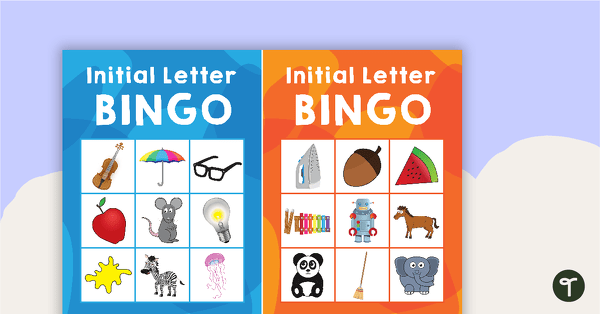 teaching resource
30 different bingo cards using initial letters.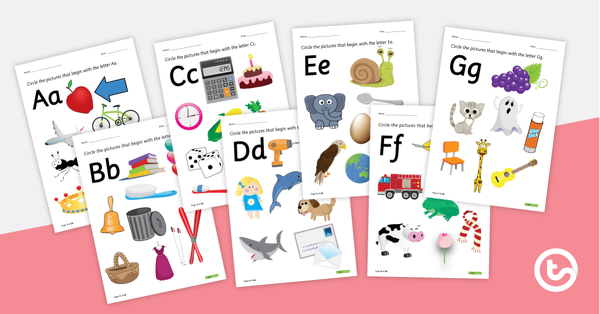 teaching resource
A beginning letter worksheet for each letter of the alphabet.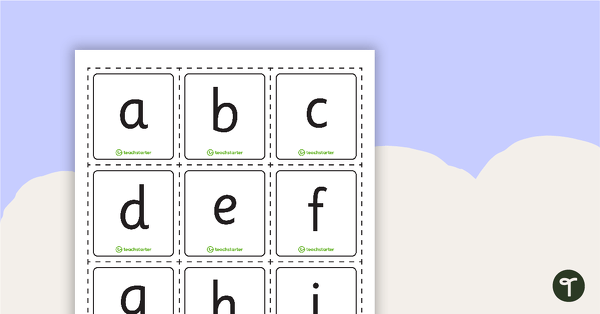 teaching resource
A set of alphabet (upper case and lower case) and digit (0-1) flashcards.
We'd love to see what you do in your class!
Make sure you share with us on Instagram (@teachstarter) for a chance to be featured in our blogs!