Sometimes teachers need a little pick-me-up… a boost to help them feel enabled and powerful and capable of doing amazing things! When it comes to sustainability in the classroom, it's no different. Luckily, sustainability podcasts for teachers are the perfect things to give you that boost.
Despite knowing the importance of sustainability at school, the topic can often get overlooked amongst the jumble of a typical school day. To help you out, we've pulled together 4 of our favourite sustainability-focused episodes from our "For the Love of Teaching" podcast.
Our Top 4 Podcast Episodes on Sustainability
You haven't heard sustainability talked about like this before! Take a listen to the ever-cheerful Bron as she chats with some in-the-know guests about all things "environmentally-friendly teaching"!
Let's get the ball rolling with a podcast featuring yours truly! Having taught for 7 years, I am fully aware of how difficult it can be to be environmentally-savvy at school. This podcast is full of helpful hints and tips about how to easily implement sustainable practices in your classroom.
This podcast also features one of our most popular resources! Take a look for yourself at our booklet – Classroom Practices to Promote A Green Future – A Teacher's Guide.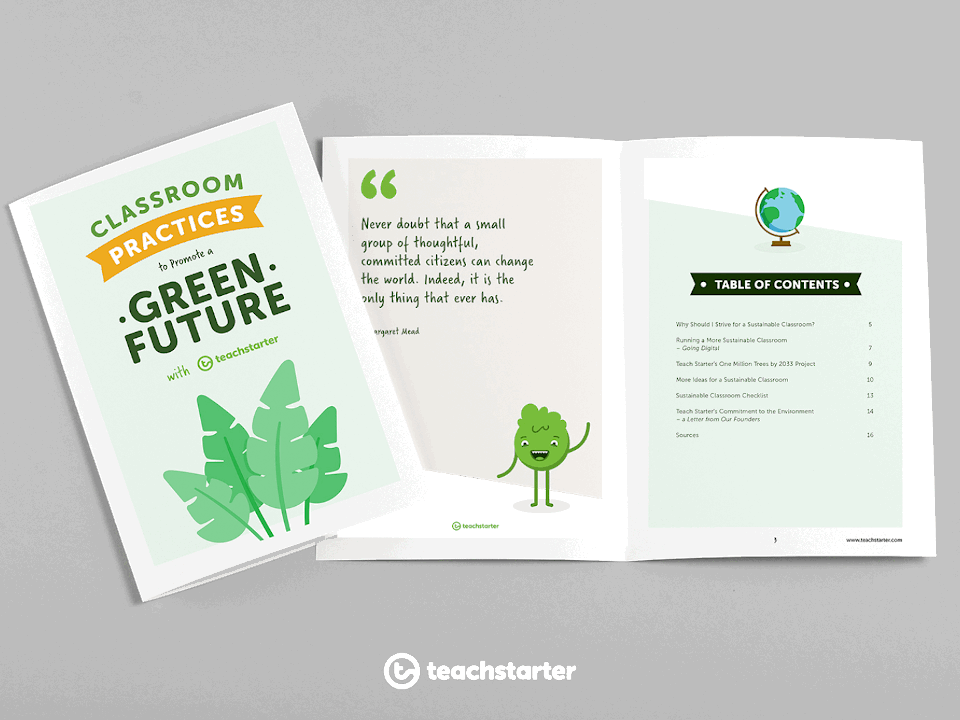 Guest Amelia Burner from Oz Harvest's FEAST chat's to Bron about all things food waste in this podcast. Discover how to embed nutrition, food waste education and sustainability into your lessons with this curriculum-aligned feast for the ears.
Jam-packed with information, the FEAST program for schools will help kids be healthy in the classroom! For more information, check out our blog, Food Sustainability and Nutrition Education with OzHarvest's Feast.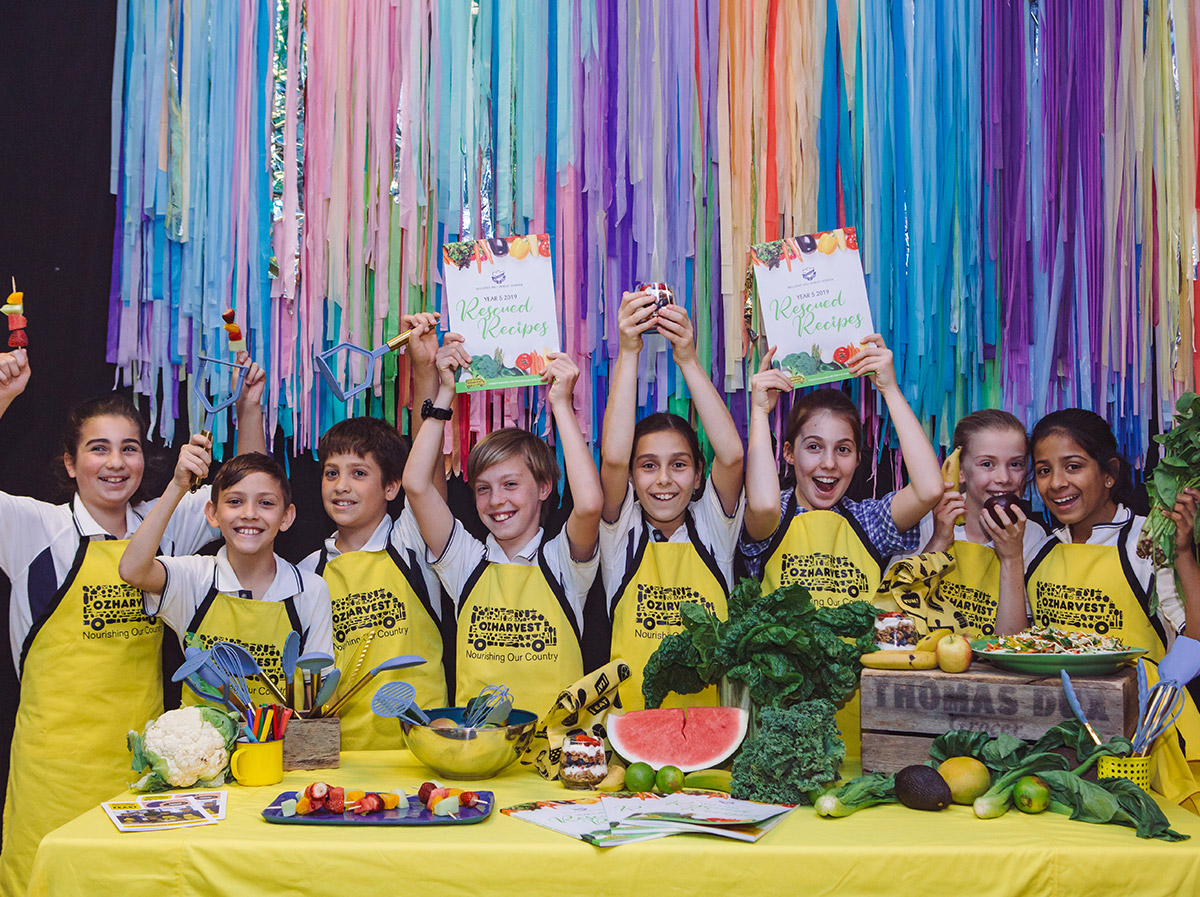 It may not be July right now, but that doesn't mean that you can't do your part to end plastic pollution! Listen on to this quick podcast as Bron chats with Teach Starter founder, Jill, about how teachers can be supported to be a little more sustainable. It also features a bit of info about Teach Starter's One Million Trees project! That's right, We're Going to Plant One Million Trees!
Jill isn't known as the sustainability queen for nothing! She will give you some great ideas on helping make recycling and waste avoidance fun in your classroom.
In the final podcast in our top 4, Bron interviews the incredible author Maggie Dent. While National Tree Day was held back in August, Maggie helps to remind us that every day is a wonderful day to plant a tree!
You will be inspired by Maggie Dent's passion for the Australian environment! Then, if you're keen to engage in some classroom activities to help celebrate nature, take a read of our blog National Tree Day 2020 Classroom Activities | Planet Ark and Teach Starter.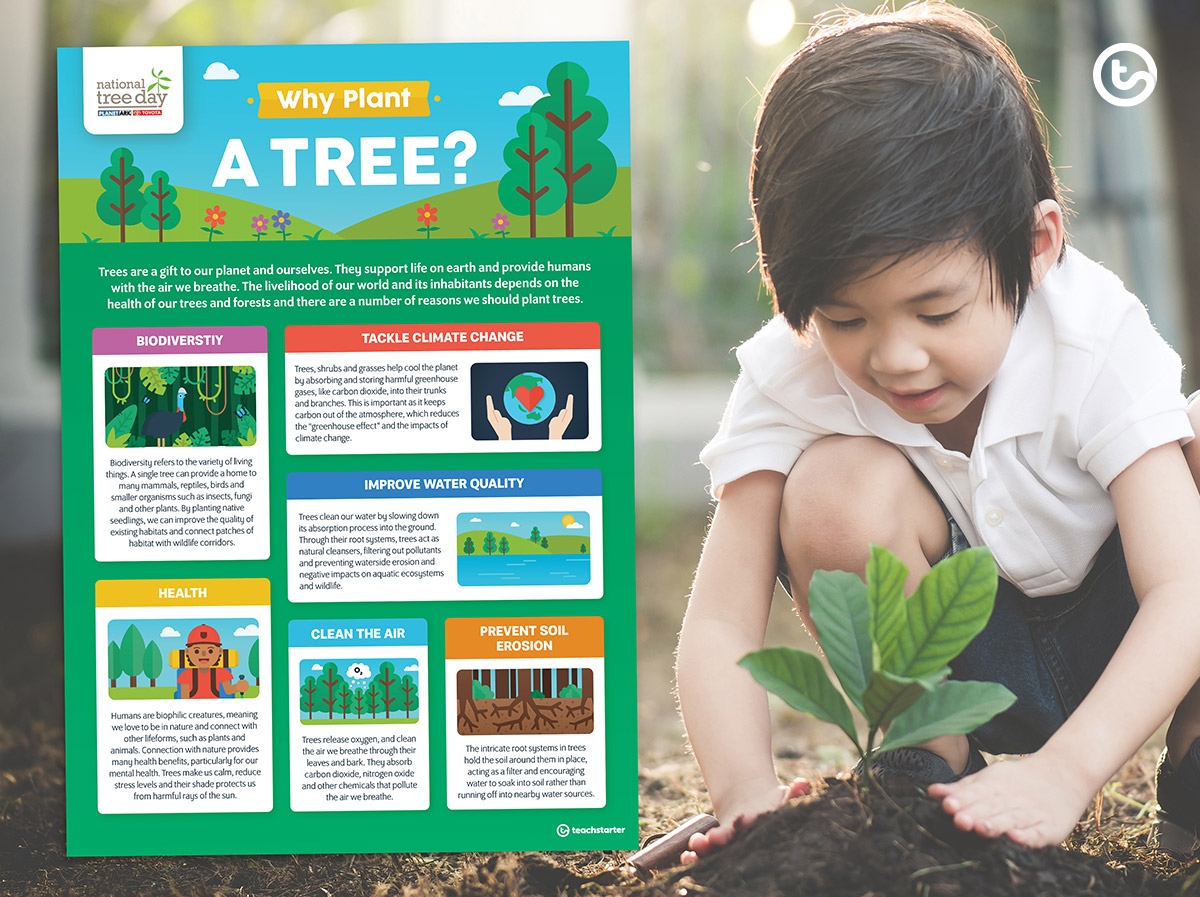 ---
Well, there you have it! I hope I've given you some environmental inspiration to take into next term!
Are you looking for more amazing podcast episodes featuring some incredible guests? Make sure to head on over to For The Love Of Teaching.
Blog Header Image: Farknot Architect/shutterstock.com