Wonder walls are gaining popularity as a classroom display idea. By their very nature, they can be used with almost any year level because the students themselves will create content for the wonder wall display. We love a good bandwagon. Especially one that makes learning hands-on, fun and exciting for your students! So, we've created what has to be the cutest and most FUN printable Wonder Wall Brainstorming Display around!
What is a Wonder Wall Display?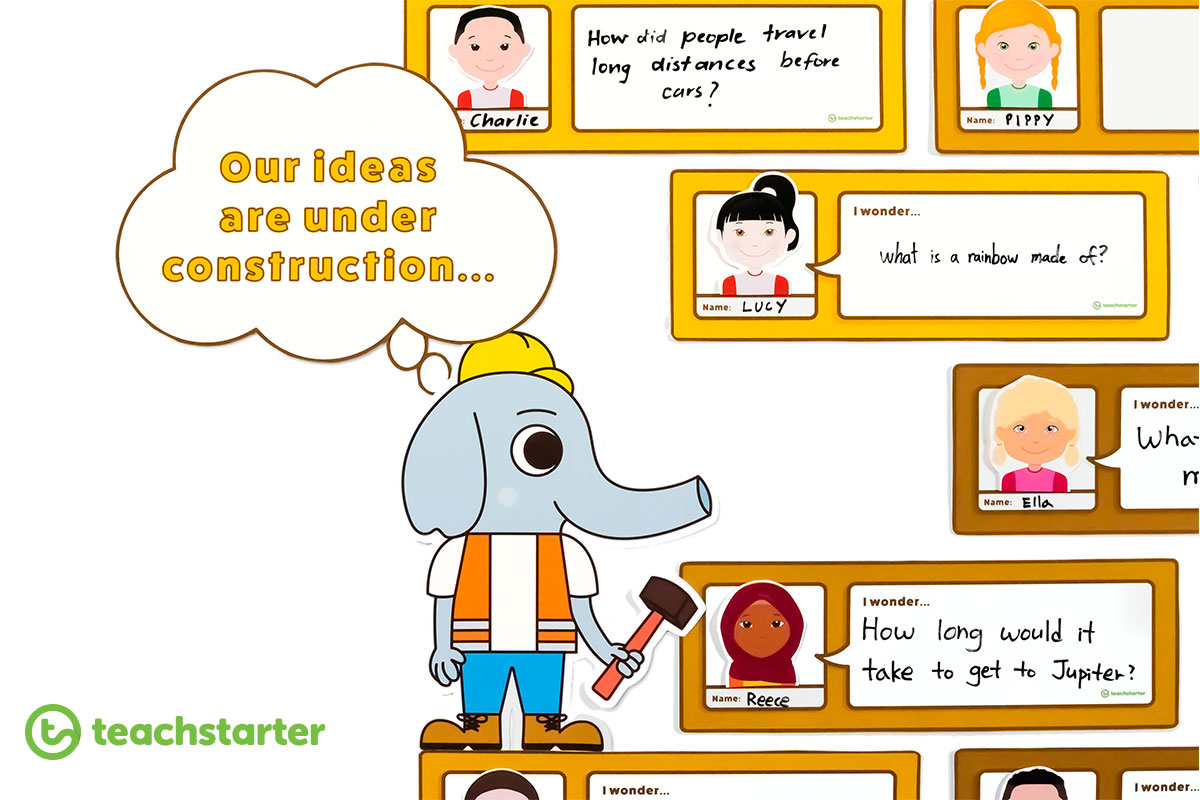 A wonder wall classroom display provides students with the opportunity to record the things they 'wonder about'. When a seemingly random question pops up in their mind, when they are engaged in learning about a topic and wonder something that sits a little outside of the lesson plan, they can write out their wonder and add it to the wall.
Then during a designated time, or perhaps as a fast-finisher activity, students are then able to research and find out the answer to their question.
Some teachers enjoy doing this as a whole class activity, picking one or two wonders off the wall and finding out the answers together. It can be a really fun way to build knowledge as well as increasing classroom positivity and connection.
A wonder wall can also be used as a brainstorming activity at the beginning of a new unit of work, or when starting inquiry-based projects like Genius Hour.
Printable Wonder Wall Brainstorming Display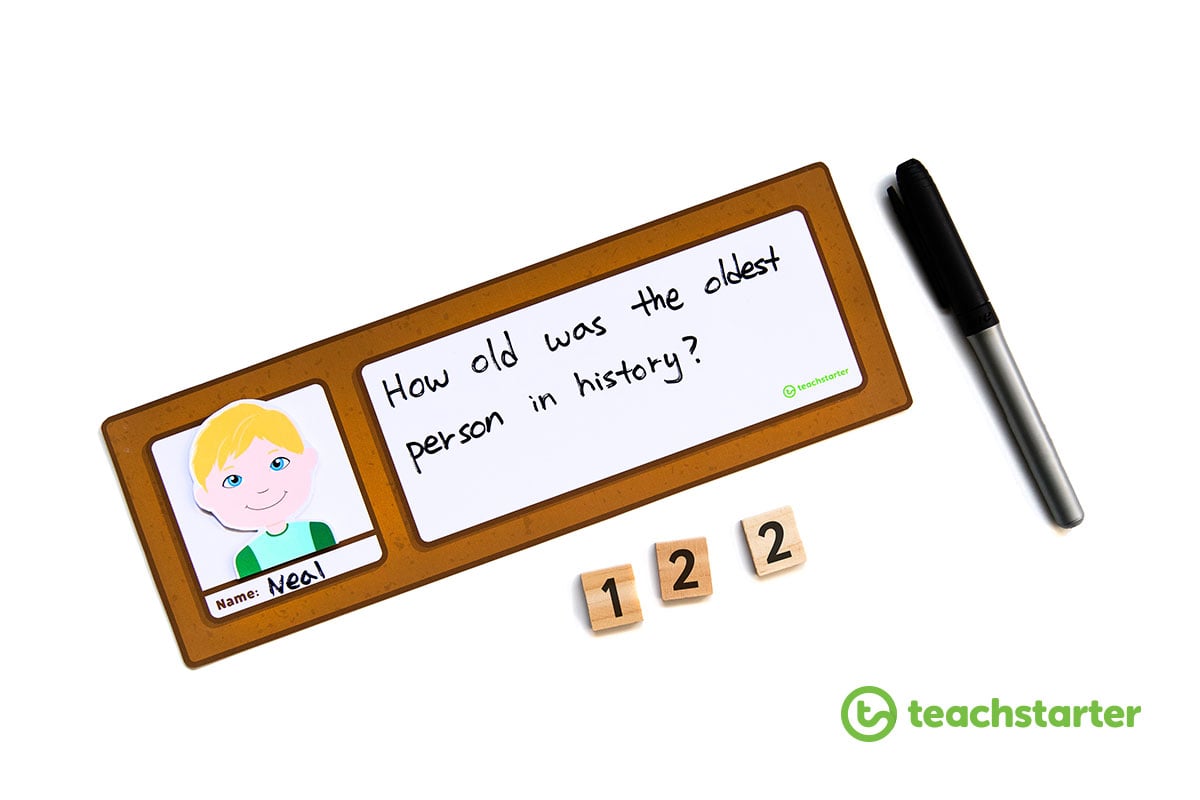 Our new Wonder Wall Brainstorming Display takes the idea of building a wonder wall of bricks to the next level. The download includes a collection of bricks where students can write their name and draw or glue on their picture. There is also space for them to write their wonder.
There are some really fun speech bubbles that include phrases like "Our knowledge is under construction" and "We're building our knowledge". They are such a fun play on the construction theme and really help students to understand that everyone in their class (including their teacher!) are always learning.
Cute Construction Characters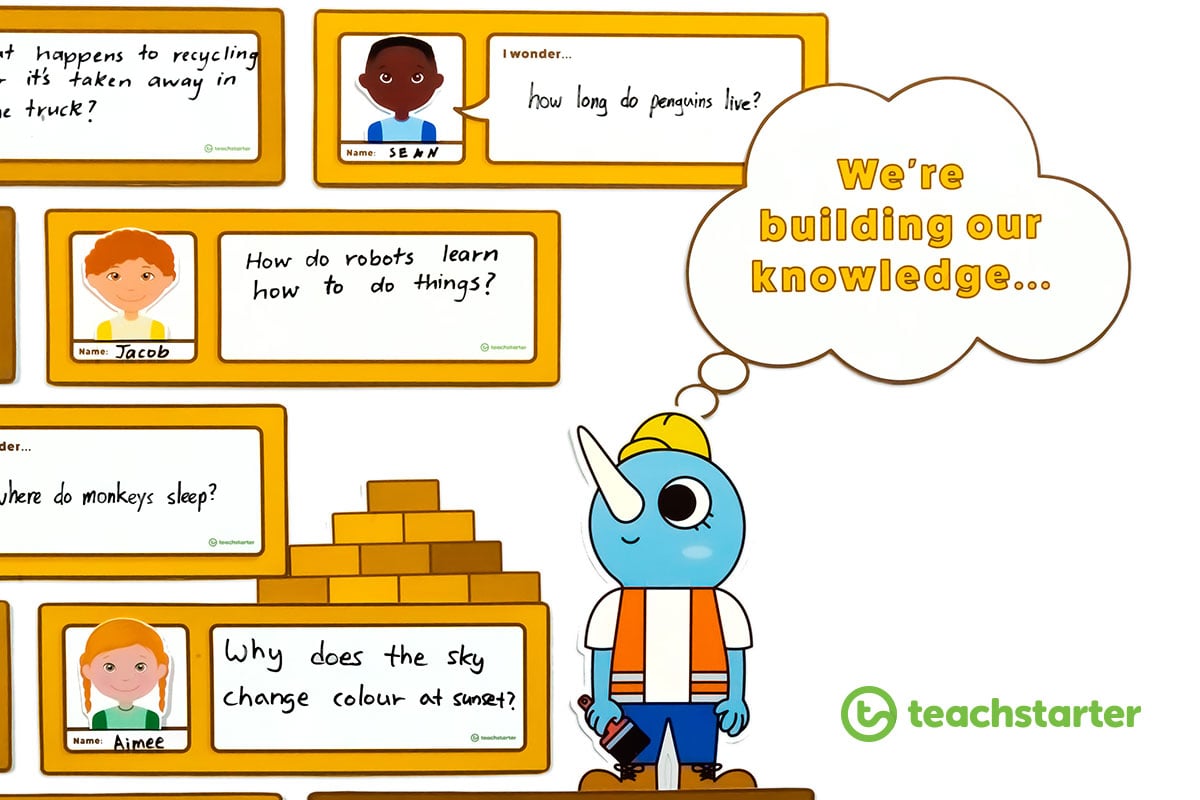 You'll also find six ridiculously adorable construction animal characters included in the download. You may recognise these from the sneak peek of our  Genius Hour teaching resource pack! These guys make the perfect decoration for your wonder wall classroom display.
Editable Microsoft Word Versions
This brainstorming resource is also available in two editable Microsoft Word versions – one colour and one black and white. This allows you to create your own customised speech bubbles and to type in student 'wonders'.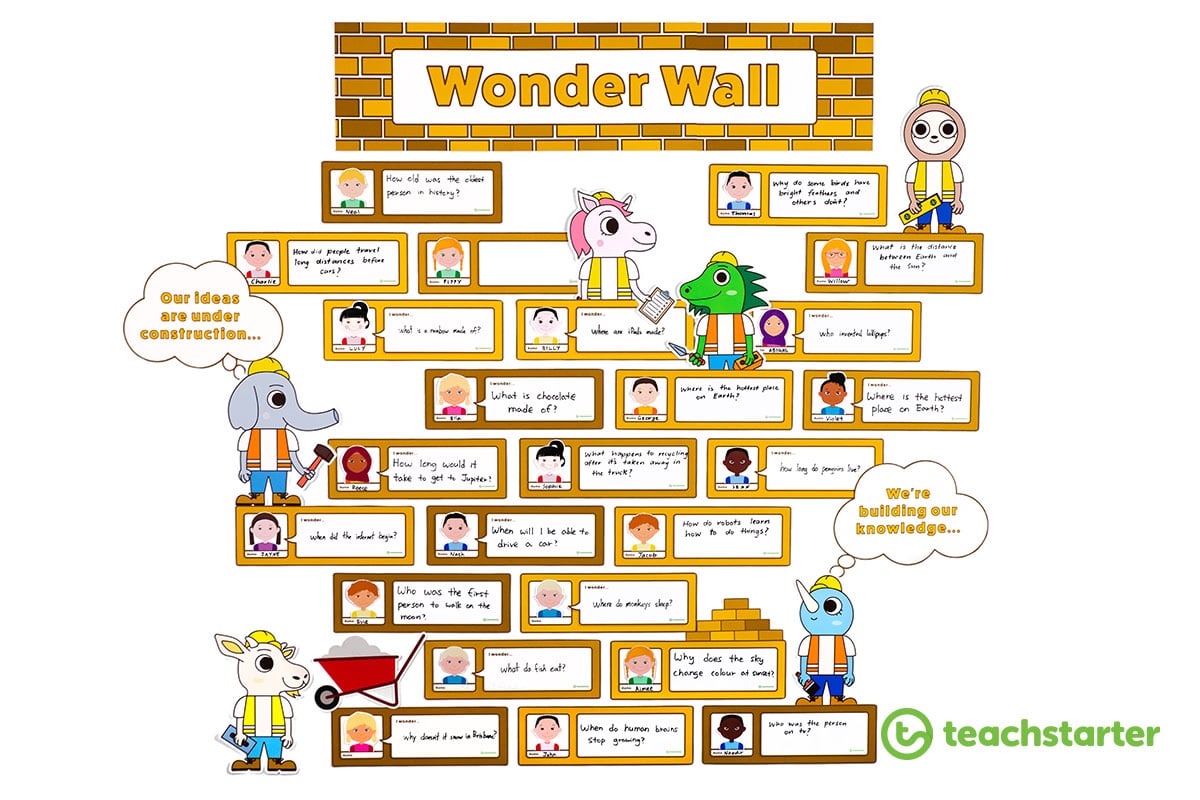 ---
Find these wonder wall classroom display resources here:
If you are keen to sink your teeth into some more wonderful inquiry-based learning resources, you may like to check out the following: