Are you looking for inspiration for an art and craft project? I have been looking into how classroom art projects can be inspired by children's books and would love to share some arts and crafts ideas for kids in your classroom.
Arts and Crafts Ideas for Kids Inspired by Children's Books
We are all so fortunate to live in a time when new, magical children's books hit the shelves daily. Quite frankly, I reckon that we are spoilt for choice! It's worth taking a moment to recognise that the creativity involved in the process of writing and illustrating children's book is astounding. So it makes perfect sense for us to use this source of creative genius to inspire classroom art projects.
A Color of His Own
By Leo Lionni

Elephants are grey. Pigs are pink. Only the chameleon has no color of his own. He is purple like the heather, yellow like a lemon, even black and orange striped like a tiger! Then one day a chameleon has an idea to remain one color forever by staying on the greenest leaf he can find. 

Booktopia review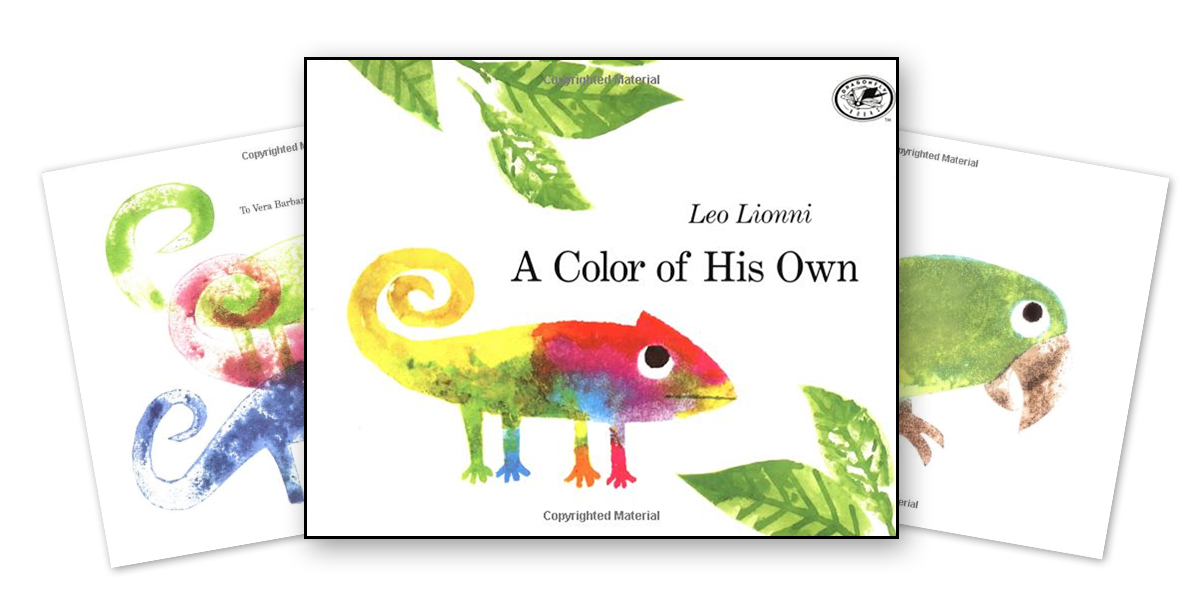 Ages: 4+
Published in 2007 by Alfred A. Knopf
Board book available at Booktopia
eBook Edition on iBooks and Google Play
This picture book carries a touching message about the importance of friendship as well as an explosion of colour that is perfect to inspire a classroom art project. To help you to get started, we have created two new art resources -a Chameleon Art Activity Worksheet and a Chameleon Art Activity Template. 
These hot off the press, new teaching resources have been designed to encourage your students to explore colour, texture and pattern. Our Chameleon Art Activity encourages budding artists to seek artistic inspiration from the natural world. After researching the chameleon, your students are required to look closely at the different colours, textures and patterns on a chameleons skin and to draw and colour an example.
Leopard print is so yesterday. Why not use this children's book to inspire an abstract art project? Ask your class to design big and bold repeated patterns for chameleon inspired wallpaper or wrapping paper.
Use our new Colourful Chameleon Template to create a starship of chameleons! Encourage your class to be as creative as they can be and to try a wide range of media.
We tried:
blending pastels to explore colour
creating a collage effect with coloured paper and even
glueing bubble wrap over colour to explore texture.
Journey on a Cloud
By Massenot Veronique
This book tells the story of the postman Zephyr, who lives in a little blue village in the mountains where nothing ever changes. A dreamer hoping for adventures, he travels on a cloud, embarking on a fantastic airborne journey that takes him to distant and colourful lands.

Booktopia review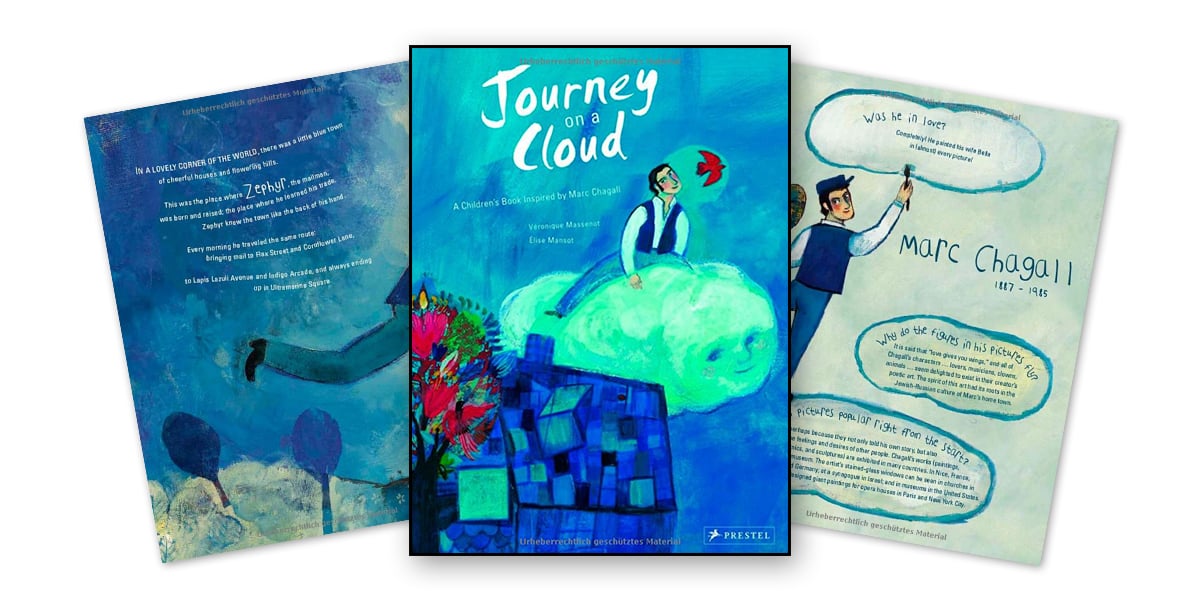 Ages: 4-8
Published in 2011 by PRESTEL
Hardcover book available at Booktopia
eBook Edition on iBooks and Google Play
Inspired by Marc Chagall (one of the most popular artists of the twentieth century), this book lends itself to arts and crafts ideas for kids that explore the world of colour and imagination.
Why not use the illustrations of this beautiful book and begin your classroom art project with a colour study? Use our Colour Art Element Poster to teach and learn about primary, secondary, warm and cold colours.
Next, focus on the striking blue colours used in Journey on a Cloud. Download our unique Value Art Element Poster and explore how value describes the lightness and darkness of colours and how we can add white to colour to make a tint, black to a colour to make a shade or use shading to create depth in an object.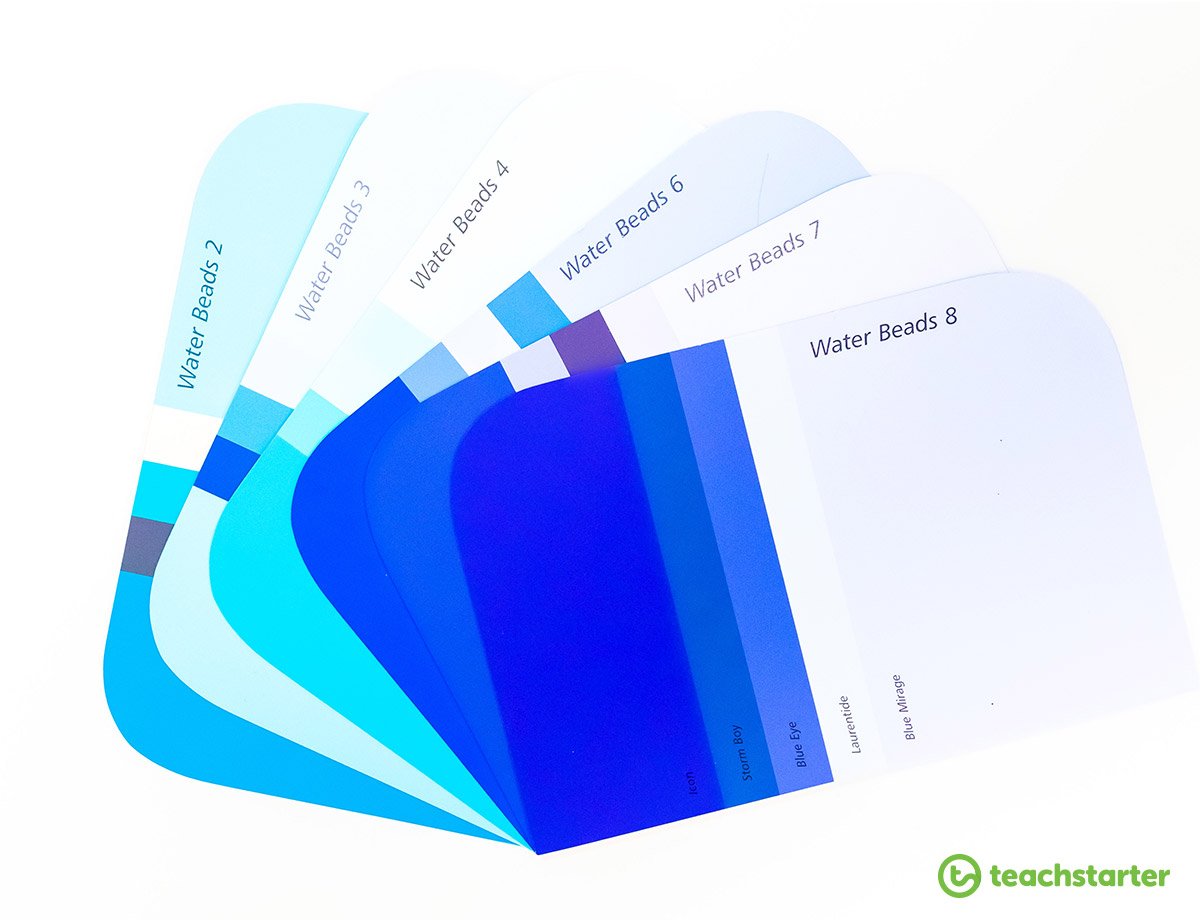 Here are some other ideas for a classroom art project inspired by Journey on a Cloud:
Ask your students to imagine what it would be like to travel on a cloud to distant and colourful lands. Use a variety of media to create a visual representation of these ideas.
Use our Visual Literacy Graphic Organiser, to explore two contrasting illustrations from Journey on a Cloud. Discuss how art makes us feel.
Ask your students to research the artist Marc Chagall, (discuss and explore the dream-like feel of the paintings, how they often include realistic and fantastical elements and references to Nursery Rhymes).
Make links with the 20th-century avant-garde movement in art, surrealism. Ask your students to keep a dream diary and to create a visual representation of an interesting dream.
Ask your class to create their own artwork based on the fantastical world of nursery rhymes.
Where the Wild Things Are
By Maurice Sendak
One night Max puts on his wolf suit and get himself into a little bit of trouble. When his mum calls him a 'Wild Thing' and sends him to bed without his supper things take an adventurous turn. That night a forest begins to grow in Max's room and an ocean rushes by with a boat to take Max to the place where the wild things are…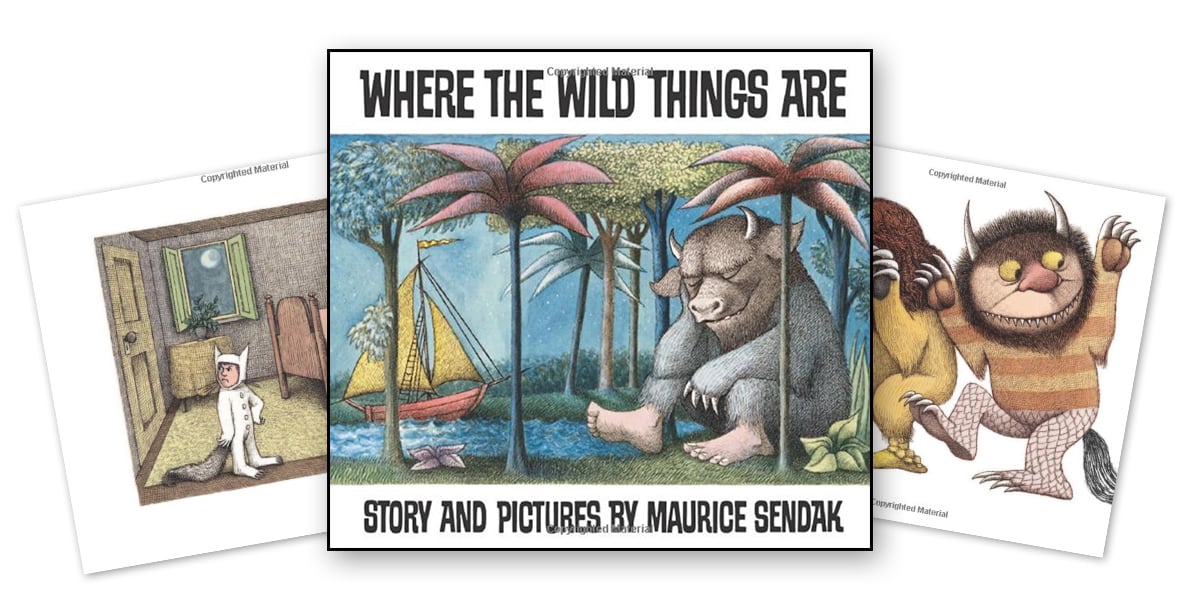 Ages: 4-7
Published in 2000 by Random House Children's Publishers UK
Paperback available at Booktopia
eBook Edition on iBooks and Google Play
This well-known children's book has huge potential for classroom art projects. We had way too much fun designing and creating masks.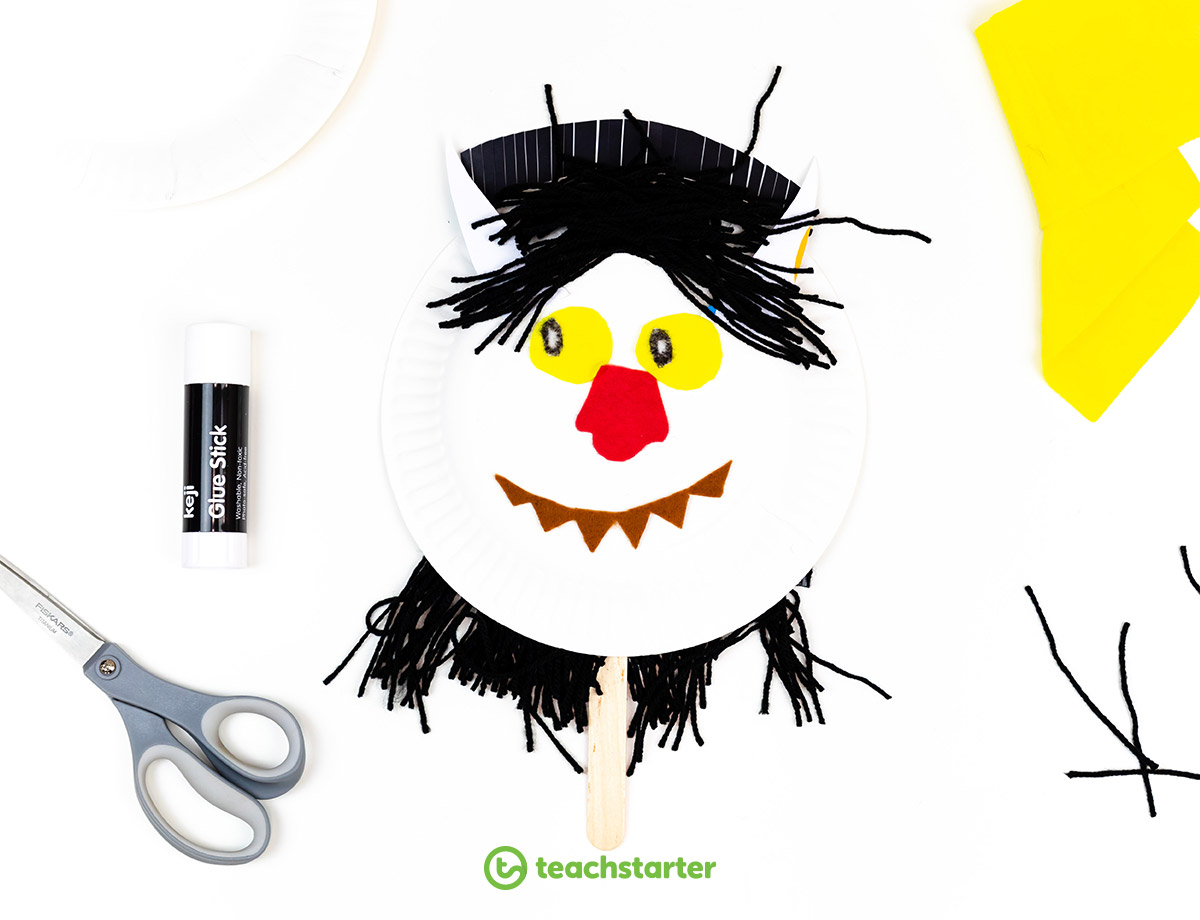 If you are looking for something a little more open-ended, why not plan an art project based on the jungle setting of this magical children's book?
Don't forget your greens! I have fallen in love with the idea of recreating the setting of a children's book by creating mini story worlds. This example shows how to make a mini jungle with playdough and broccoli!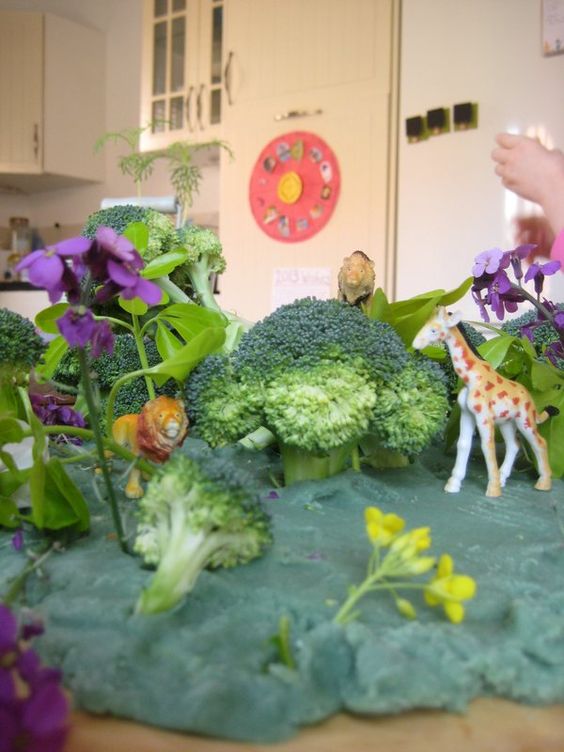 Your lower years students will love constructing this lovable snake and develop their fine motor skills too!
Why not bring the tranquil sound of rain into your classroom by making these beautiful jungle rain sticks. These were made by using cardboard tubes, sticky tape, glue, glue dots and lots of different things for decoration – including patterned card, foam, felt, pipe cleaners and feathers.
Space – Look Inside Board Books
By Rob Lloyd Jones

Great fun flap book packed with interesting information about space, and the amazing things that float through it – stars, moons, comets, and the planets of our solar system.

Booktopia review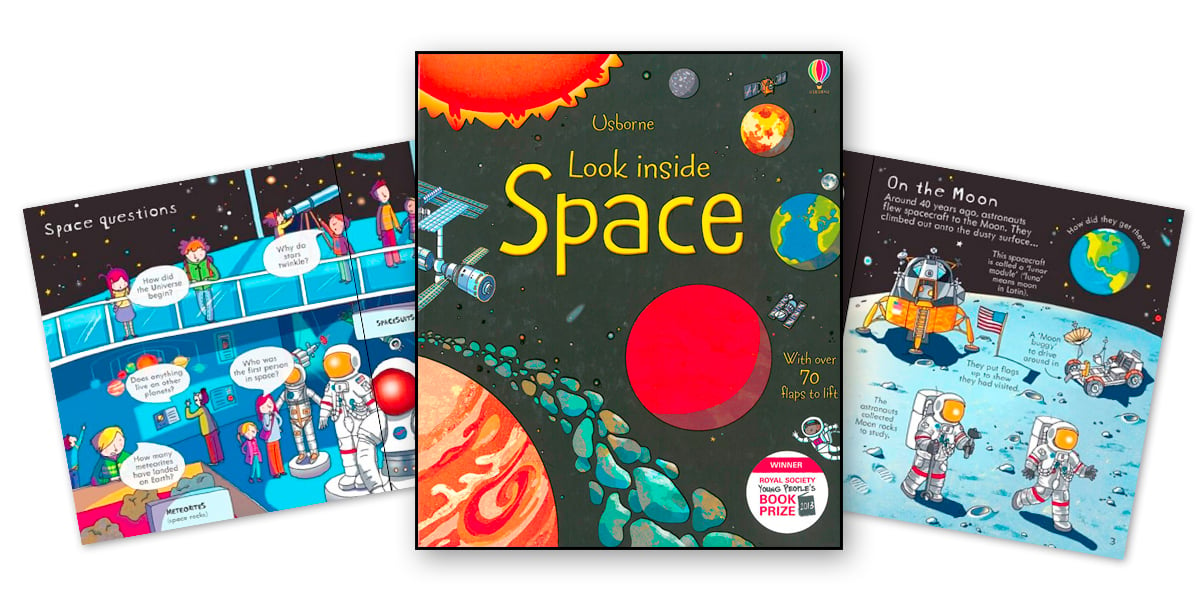 Ages: 4-7
Published in 2012 by Usborne Publishing Ltd
Paperback available at Booktopia
eBook Edition on iBooks and Google Play
The extraordinary beauty of the solar system creates so much opportunity for arts and craft ideas for kids in your classroom. Encourage your students to develop and apply art techniques by asking them to create a stunning visual representation of the planets by using pastels or chalk.  Encourage your students to focus on colour and the basics of art, like shading a sphere.
Students pick a planet to illustrate and use chalk to create the colours and shading. Imagine how amazing this is going to look as your next classroom display!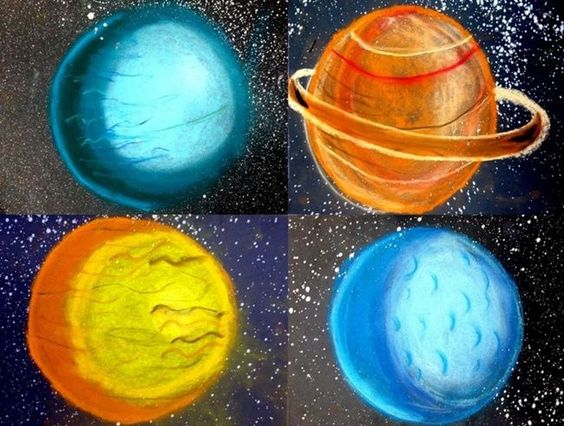 Monsters Don't Eat Broccoli
By Barbara Jean Hicks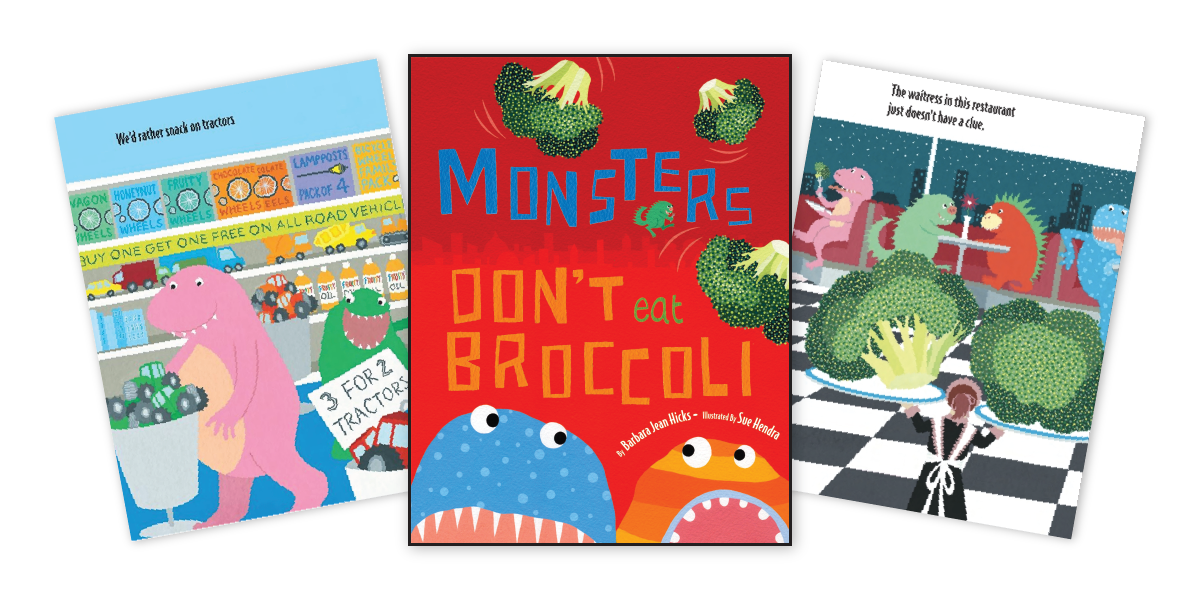 Ages: 4-6
Published in 2014 by Random House USA Inc
Paperback available at Booktopia
eBook Edition on iBooks and Google Play
Broccoli seems to be a theme in this blog! Check out this amazing classroom art project inspired by the children's book Monsters Don't Eat Brocolli…
Books are a great place to start when you are looking for inspiration for a classroom art project. I hope that some of these books and ideas have got you thinking?
Share photo evidence of the mess that you have been making, all in the name of Art! #teachstarter