Christmas craft activity ideas are already doing the rounds! Can you believe it? No need to spend hours upon hours searching for awesome Christmas craft ideas, we have you covered!
It was one of our most popular Christmas craft ideas last year and it's creeping up the most popular downloads list again…
It's super FUN, students LOVE it, in fact, teachers love it!
This is the ultimate Christmas craft activity! Plus, it will keep your little cherubs quiet for a while – a bonus for this time of year!
Steps for Creating Funky Reindeer Craft
Download our  Fun Reindeer Craft Template and print it on white paper (or coloured paper).
Trace the outline of the reindeer with a black marker.
Choose either straight lines in each section or different patterns. I would suggest lead pencil first and then when the artist is happy, they can go over their lines with a black marker.
Then, colour in the reindeer's sunglasses and Christmas hat. The brighter the better! You may like to print these on coloured paper too.
Cut out the sunglasses, Christmas hat and the Reindeer.
Glue the Reindeer onto card.
Then, glue the sunglasses and Christmas hat over the top.
Display and admire!
Did your students finish the Funky Reindeer and ask for more?
We have you covered! Check out our Funky Snowman template!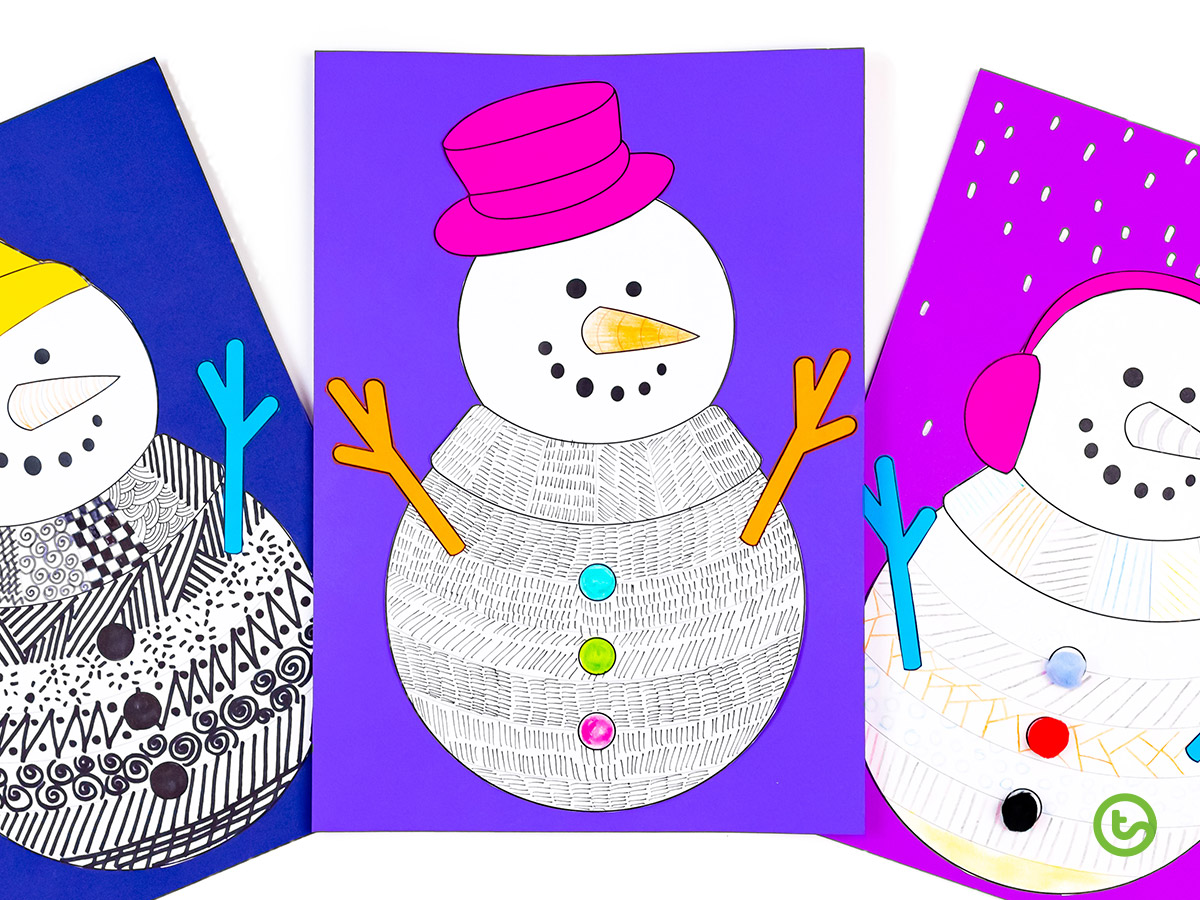 Show us your Reindeers and Snowmen!
Tag #teachstarter and #funkyreindeer or #funkysnowman in your photos on social media!
We LOVE seeing what your students have created.