What is Guided Writing?
Guided writing is very similar to guided reading in the classroom in that students are placed into smaller groups that are at a similar level or who are working towards a similar writing goal. The purpose of a guided writing session is for teachers to spend approximately 20-25 minutes with a small group of students that have been grouped based on teacher observations.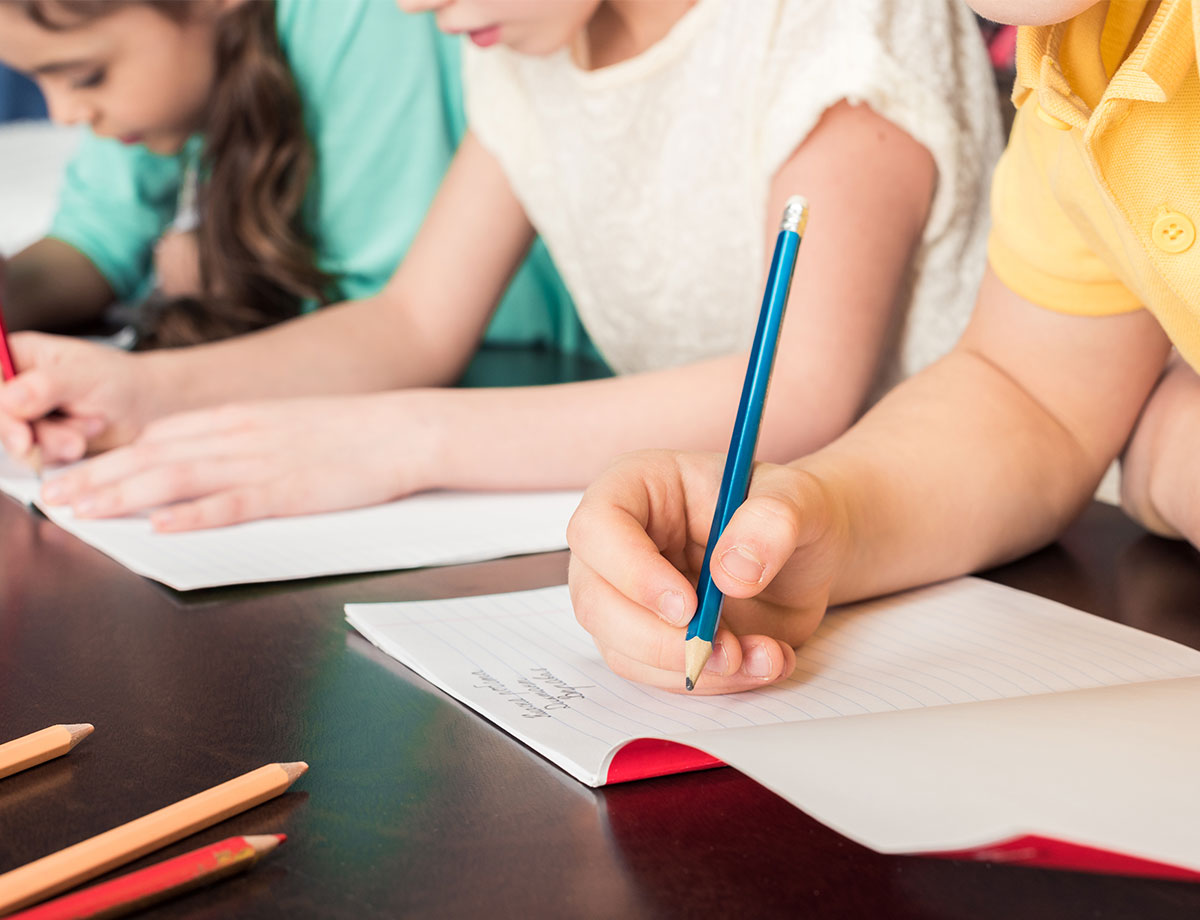 ---
What are the Benefits of Guided Writing?
During a guided writing session, teachers are able to provide instant instructional support and immediate feedback to students in a small group environment. Students are working at their level with strong teacher support that enables for a successful, independent writing experience for the children involved. This increases their confidence levels and encourages them to keep on trying!
Because of the small group set-up, you can give individual students explicit scaffolding and have meaningful, in-depth conversations with each student.
---
What Does Guided Writing Look Like in the Classroom?
After some research, I would break a basic guided writing session into three main sections (detailed below). This is a guideline that I believe would work for the early years, older year levels may be able to spend a bit more time on the independent writing section.
Direct instruction

, where the teacher reminds the students of their writing goals and provides them with some form of writing stimulus (approximately 5 minutes).

Shared experience

, where the students and teacher have a rich conversation about the writing topic and/or writing stimulus, key vocabulary and the possible text types that could be written (approximately 5 minutes).

Independent writing and sharing, where students write as much as they can in the allocated time. The teacher provides timely feedback and scaffolds key writing skills. Students then share what they have written with the small group or the rest of the class (approximately 10 minutes).
Guided writing sessions are best run after a whole-class writing lesson when other students are actively engaged in independent writing.

---
Guided Writing Printable Templates
Now that you understand how guided writing can be incorporated into your writing sessions within your classroom, getting organised and prepared with these printable guided writing templates is the next achievable goal for you.
Guided Writing Folder – Cover and Dividers
Our Guided Reading Folder cover and dividers were so popular that it became very evident that teachers LOVE a pretty looking folder! It makes everything a little more bearable…
So of course, we created a similar set of Guided Writing Folder covers and dividers. I used some double-sided tape to stick my cover and spine cover on the folder.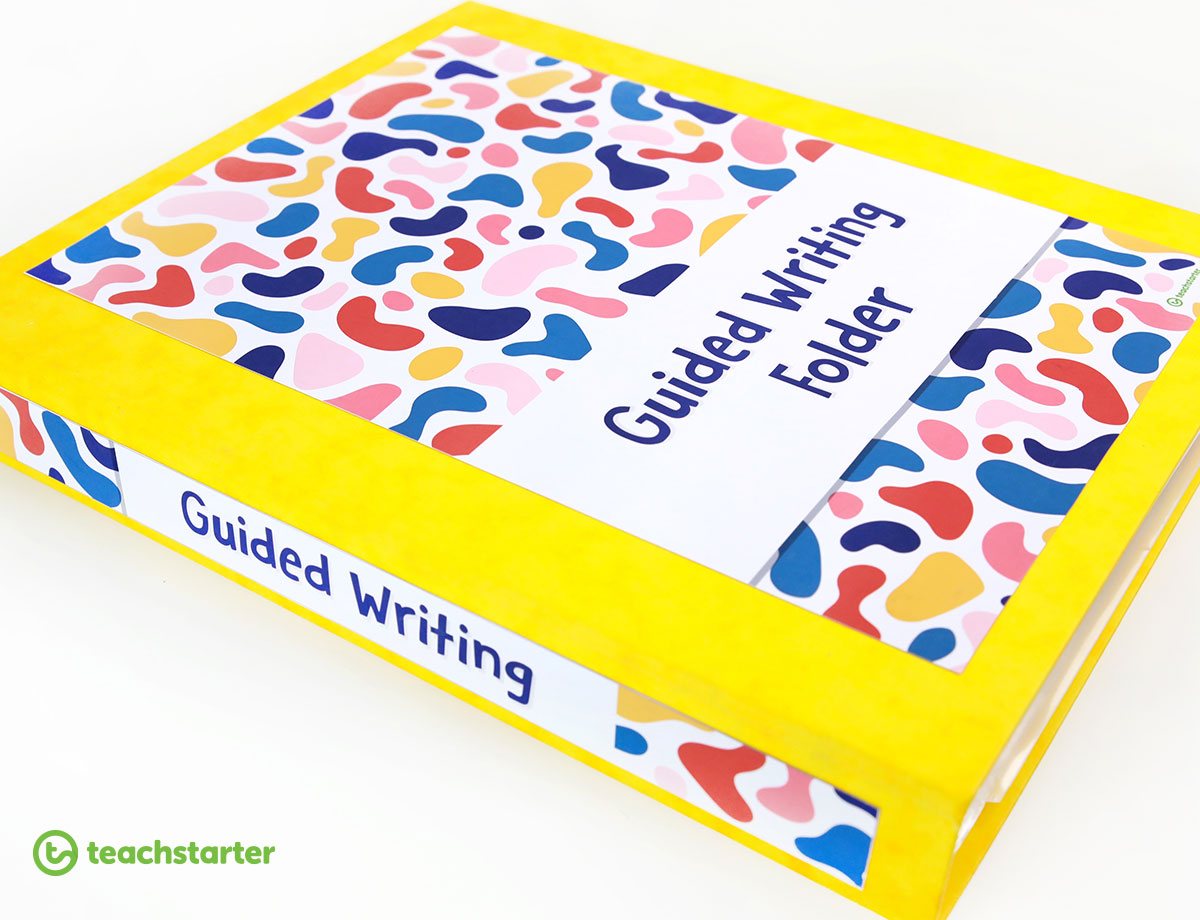 Guided Writing Lesson Plan and Session Overview
For those teachers that may not know about guided writing, or are fairly new to this idea, we have created a Guided Writing Lesson Plan template and Guided Writing Session Overview. These templates have been developed to help guide you in the planning and implementation of guided writing sessions in your classroom.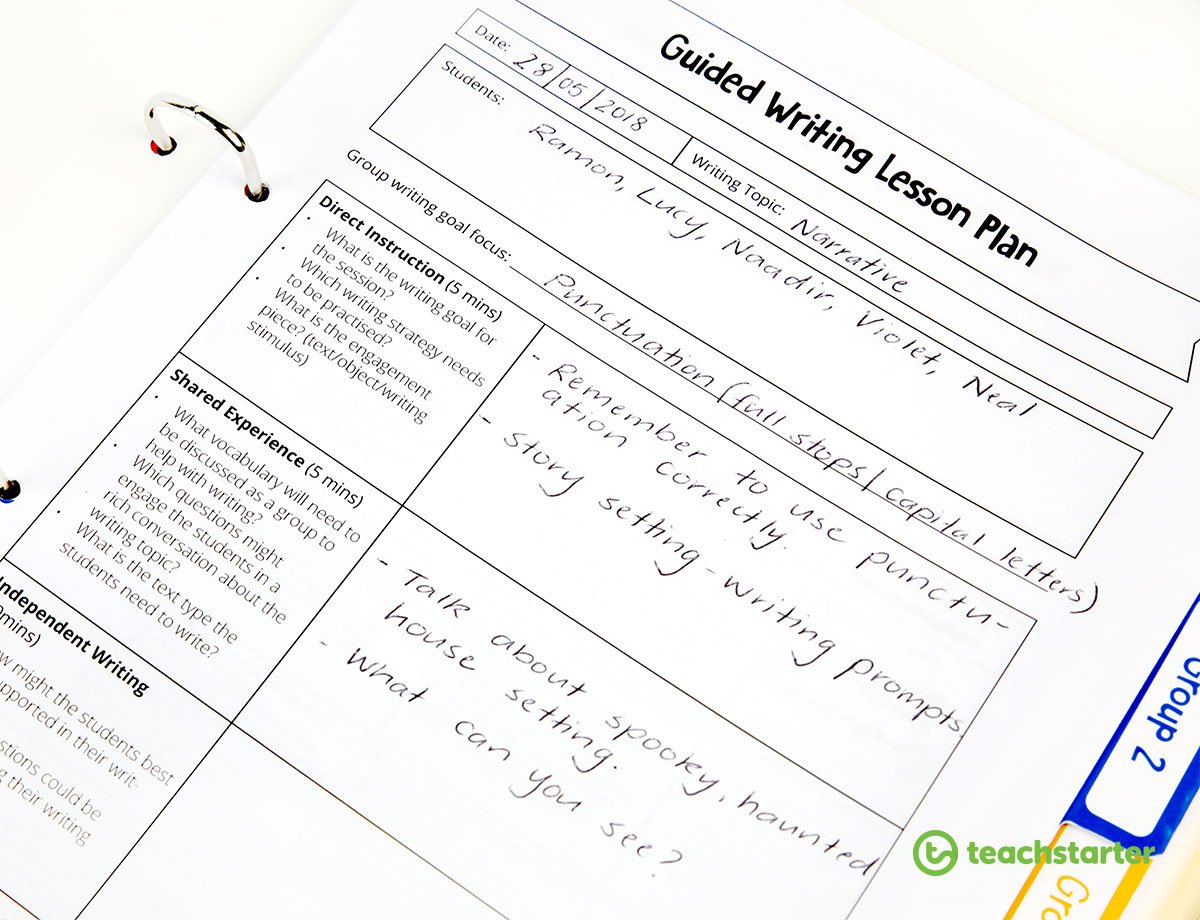 Guided Writing Group Organisation
Having something like this Guided Writing Group Organiser template handy, while in the midst of a writing session with your students, is the perfect way to move students to different groups as you monitor and review their writing abilities!
Type your students' names on the name cards. Print, cut and laminate the name cards and the writing groups poster.
Attach the name cards to the table with velcro dots to make it easier to move the names around!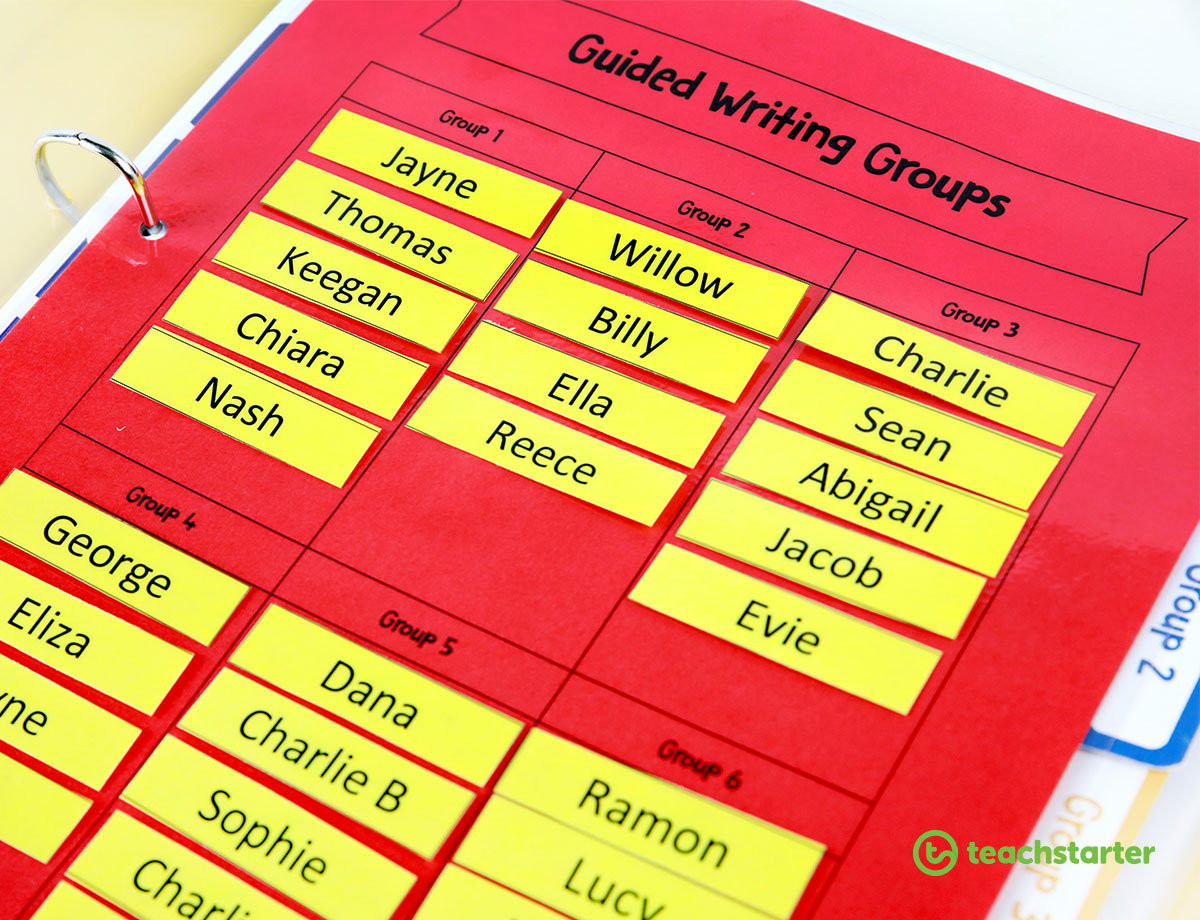 Guided Writing Session Trackers
Monitoring the progress of your students writing is the most important aspect of this resource pack. We have developed a Guided Writing Progress Tracker to help you quickly track your students progress during writing groups.
This is a quick tick and flick of basic writing behaviours and vocabulary and sentences used by students. These trackers are the perfect way to help set up individual student goals and track their progress.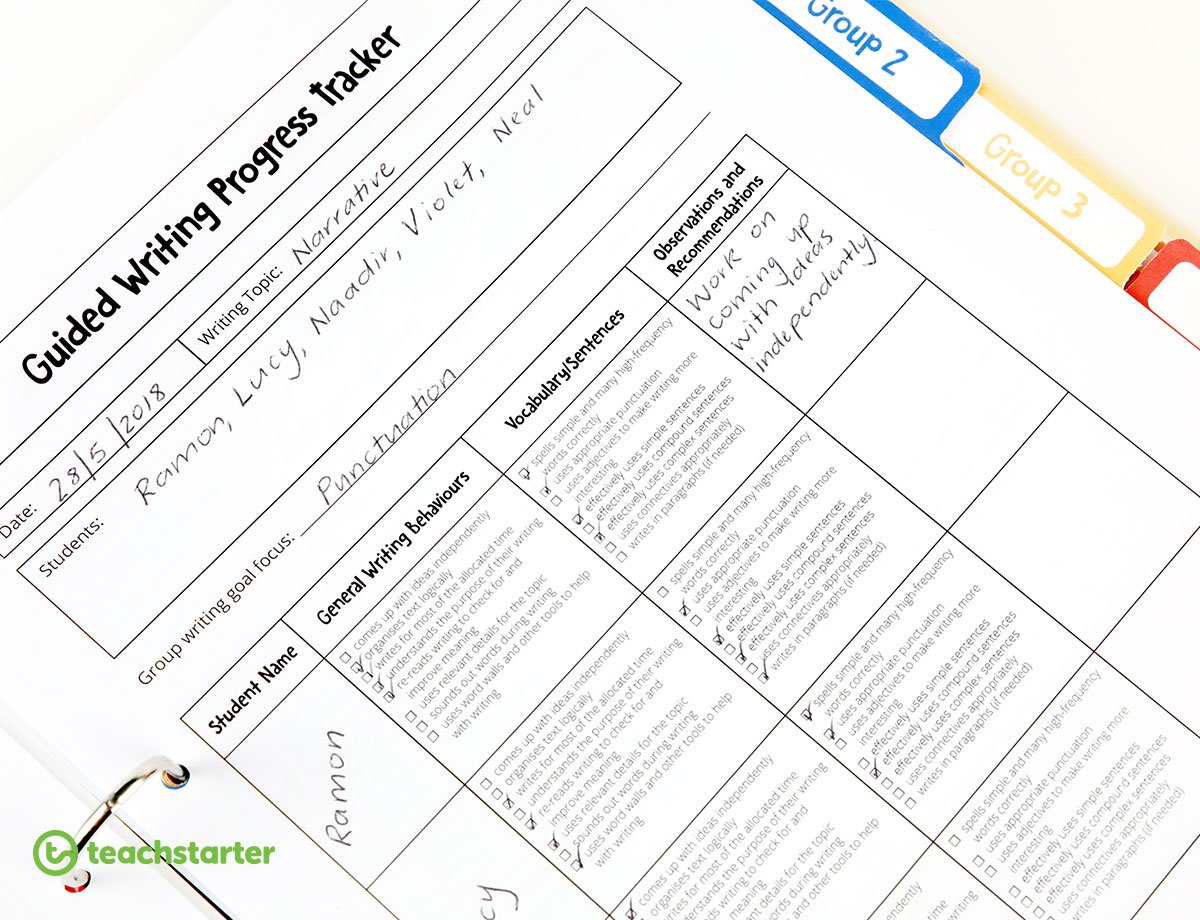 Our Student Writing Conference Record templates allow you to record and examine individual students strengths and weaknesses in more depth; another fantastic way to discuss writing goals with your students.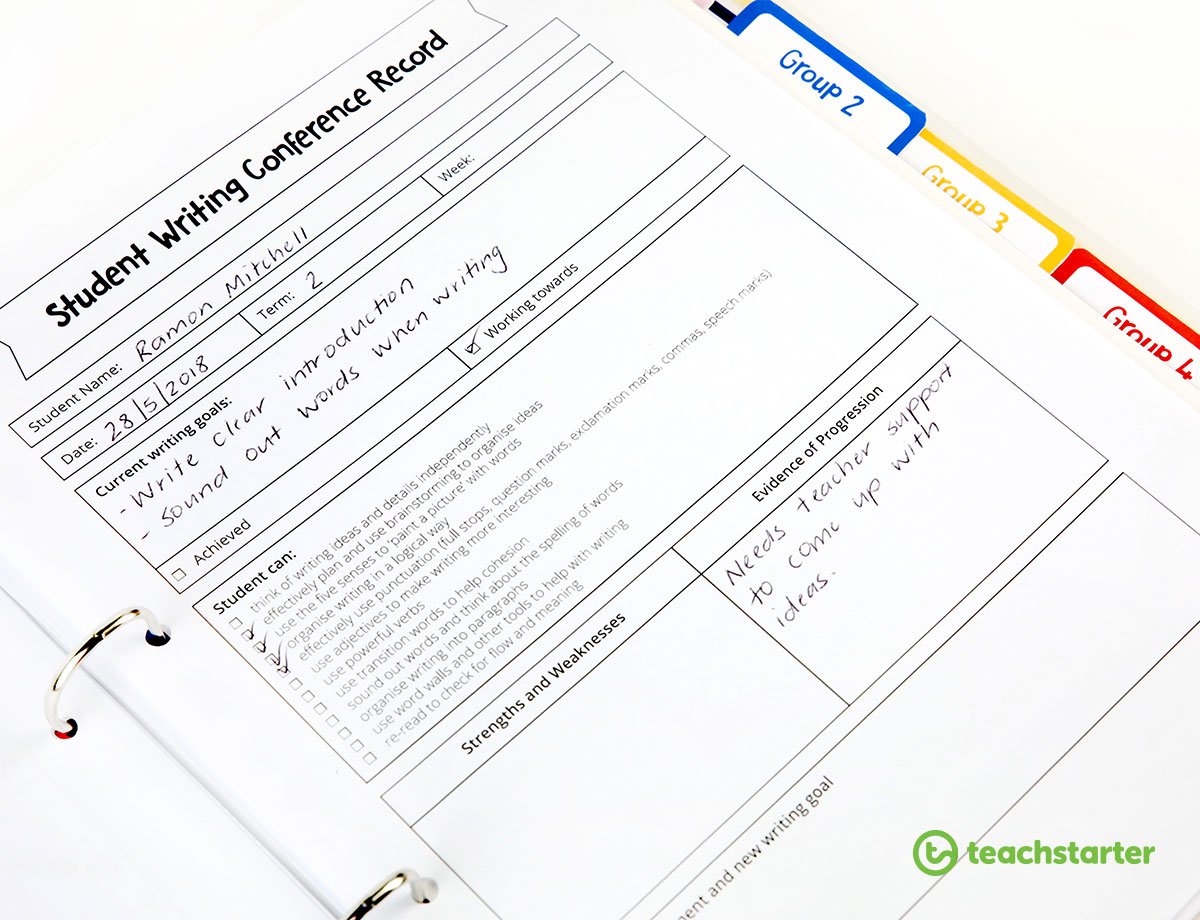 Make tracking your students' skills in creating texts through the school year even easier with this Writing Texts Learning Progression Continuum. This document has been developed using the National Literacy and Numeracy Learning Progressions on the Australian Curriculum website.
The progressions are described on the Australian Curriculum website as a common pathway of conceptual development or a sequence for learning or acquiring a new skill.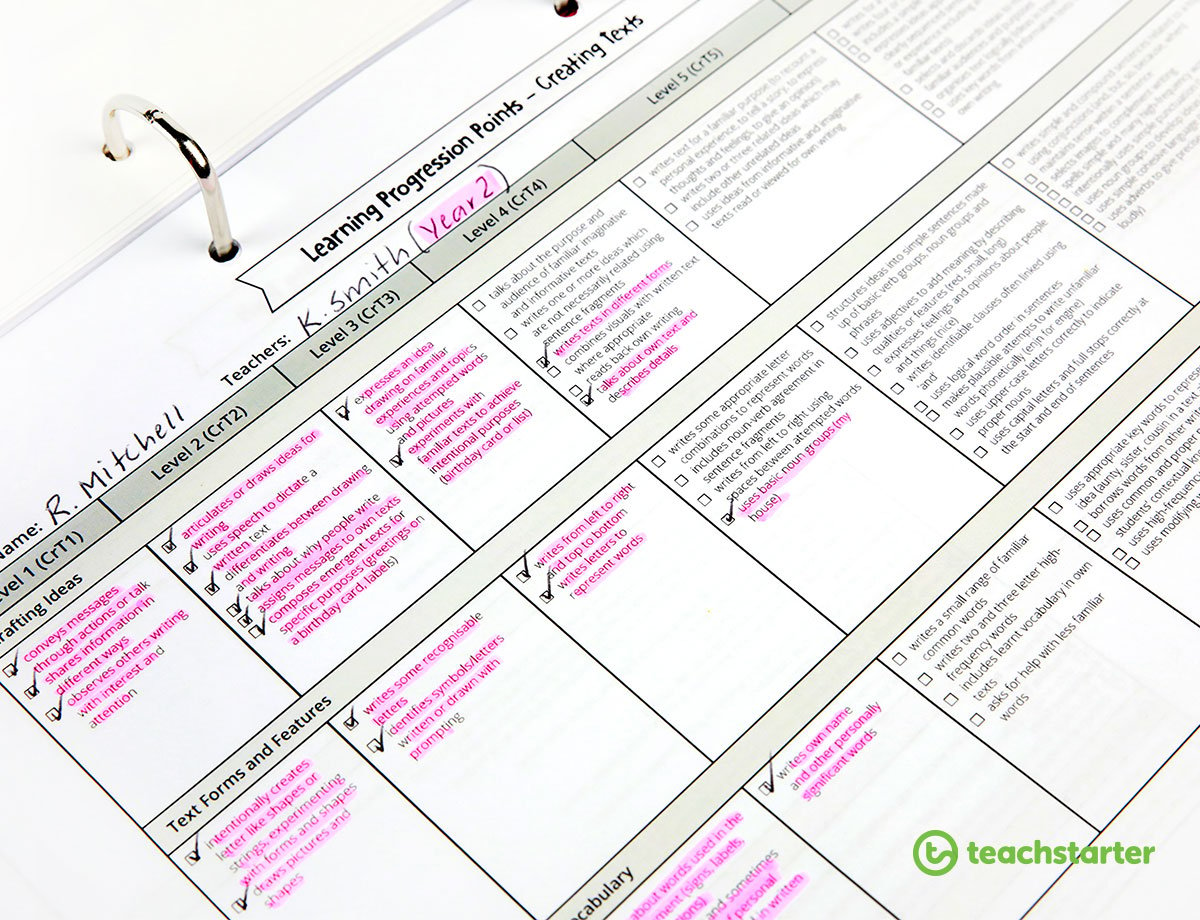 Writing Stimulus For Kids
At the start of a guided writing session, teachers will need to provide the children with some sort of writing stimulus. You may have already explained this during the whole class writing instruction. Or, perhaps the group of students you are going to work with need a slightly different writing stimulus. Either way, having some writing stimulus handy in your guided writing folder is a must.
Showing an image as a prompt and then having a discussion about it as a small group could really help with some students who struggle to come up with ideas.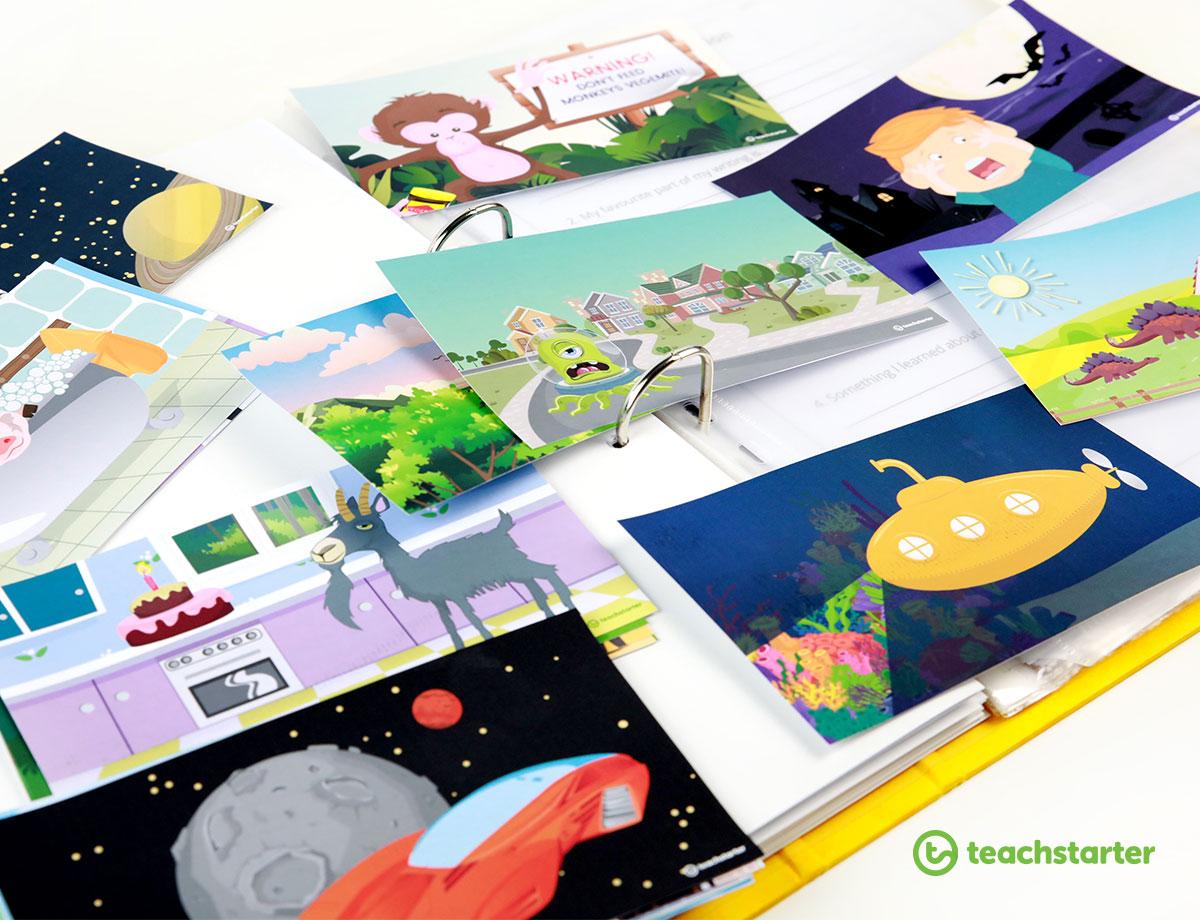 We have a range of writing stimulus for kids that you could have stored in your guided writing folder:
Editing Checklist and Writer's Reflection Templates
It's good for your students to get into the habit of editing their work. This process may not be something that is included in the guided writing session, but, you may like to send them away from the group to edit their work and reflect on their own writing.
Having a bundle of our editing checklists in your guided writing folder is another extra resource that would be handy to have.
Reflection on their writing allows your students to understand areas of strengths and weaknesses in their writing and helps them to develop as writers.
Again, reflecting on their work can be done after the guided writing session. Your students can go back to their desks and reflect on their writing or discuss the questions in the worksheet with a partner. Print out a handful of Writer's Reflection worksheet to have in the back of your guided writing folder.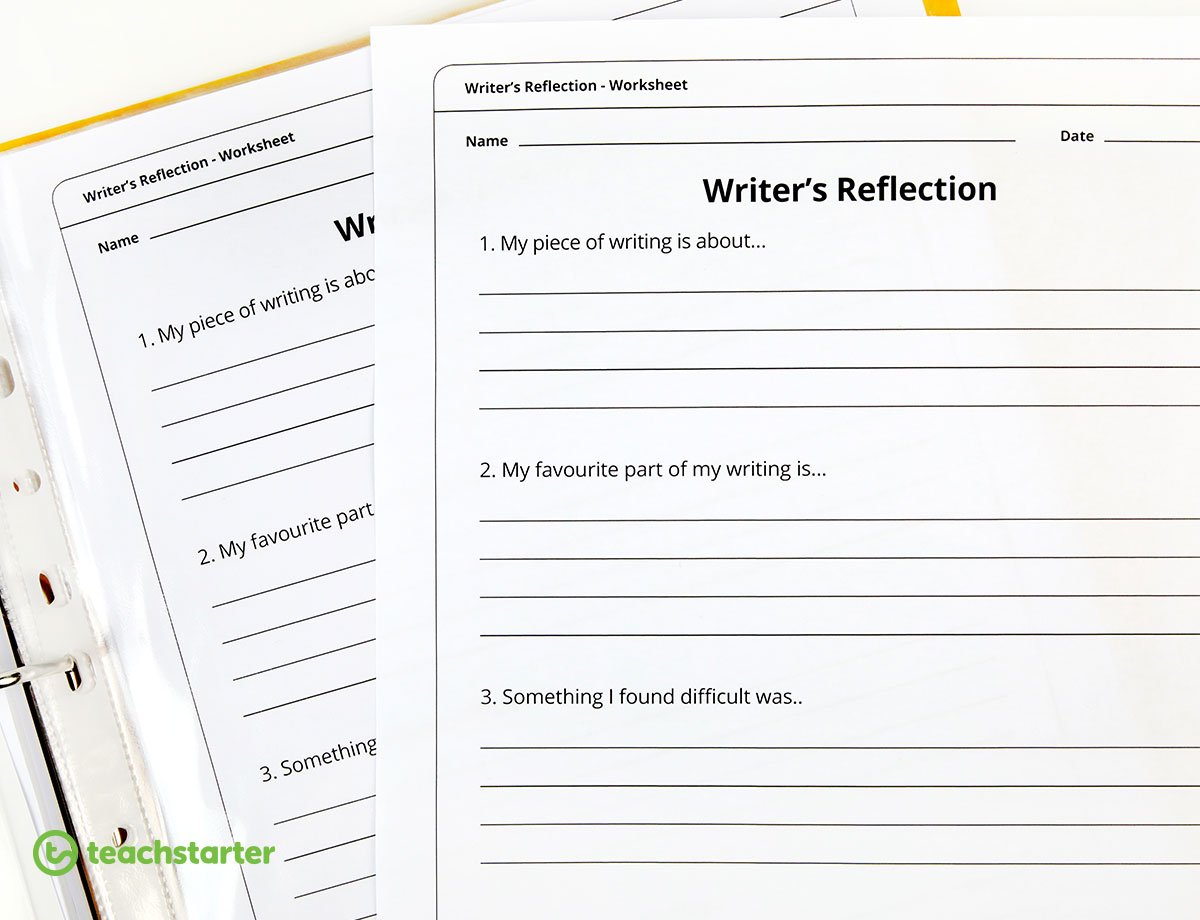 Like what you see?