Auggie is the new school therapy dog pounding the pavement at Ferny Grove State School in Brisbane's northern suburbs. All you have to do is take one look at this cutie to feel an instant lift in your mood, right? But, the proven benefits of having dogs around humans is a much-researched topic, and Jackie Schott – one of the Deputy Principals at Ferny Grove State School is taking full advantage of this research.
"Not only does Auggie benefit the students at our school, he has had a huge impact on the staff, from cleaners right up to admin staff – everyone loves Auggie and he has the ability to completely shift the energy." – Jackie
Auggie is kind of a big deal. The Education Minister has requested a professional photo of him, he recently appeared on Channel 7 news and he even has his own Instagram page – auggie_fgss_therapydood. Perhaps it's time for a Manager?
---
Therapy Dogs in Schools
This isn't just a story about a dog-loving Assistant Principal and her dream of a 'take your dog to work day' every single day job! This a story about a school that goes above and beyond to create a supportive learning environment for its students, and a caring work environment for its staff (I can say this because I used to work there). This is all backed by a tonne of research that shows that therapy dogs can reduce stress, as well as increase an attachment response that triggers the marvelous hormone oxytocin – a hormone that increases trust in humans.
The impact of a therapy dog within the school environment can be seen in a range of research-based benefits for its students such as:
increased confidence
a decrease in anxiety behaviours
improved motivation
enhanced relationships with peers and teachers.
"The name August means 'magnificent and great' which is exactly what the work he is doing is!" – Jackie

---
How did Auggie Get his Job?
Auggie has been a long time in the planning. Jackie has always been a huge animal lover. In fact, when she was a kid she would always bring stray animals home as well as having many pets of her own over the years.
"I have always been aware of the power of animals, when you've had a bad day or feeling a bit sad, animals have the magical powers to just sense it and make you feel so much better."
Over the past several years, Jackie has been learning about neuroscience and this learning has peaked her interest in using animals in the school setting. At the beginning of 2020, Jackie broached this topic with the school Principal – Brett Shackleton. A proposal was done and went to the School P&C who embraced the idea.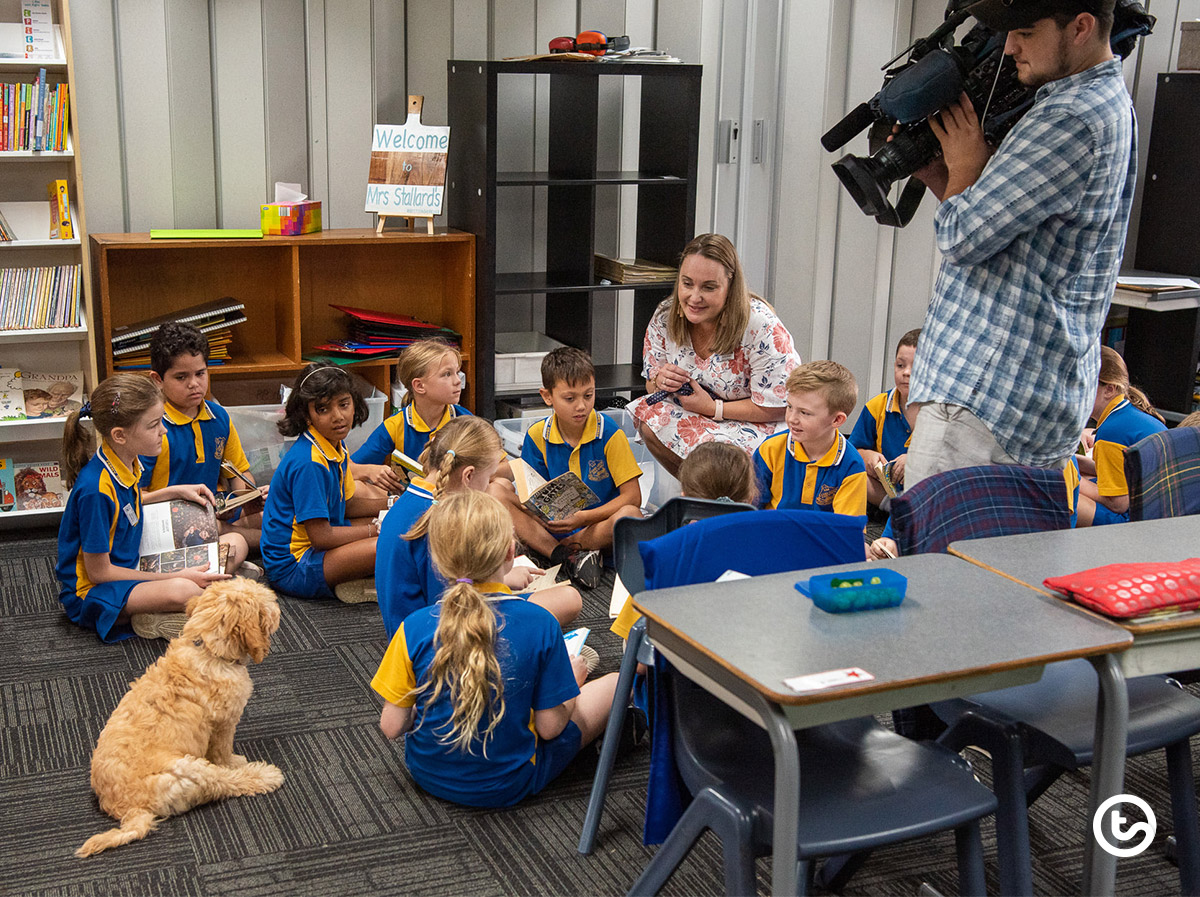 Why a Labradoodle?
Jackie did a lot of research into the most appropriate breed to work in a school setting. Everything pointed to the Labradoodle due to their amazing temperament, non-shedding coat and their suitability of working with children, and in particular, children with additional needs.
On the Job Training
For those who want to understand how this works, Auggie is Jackie's dog and Jackie will go through the training with him through Therapy Dogs Australia – it is quite substantial. Auggie has the most amazing temperament and even though he has only just begun his formal training the impact he is already having is unbelievable.
Being a pup his exposure to school has been gradual, but school days are his favourite! Auggie does class visits, is out and about before school and meets with individual students and small groups.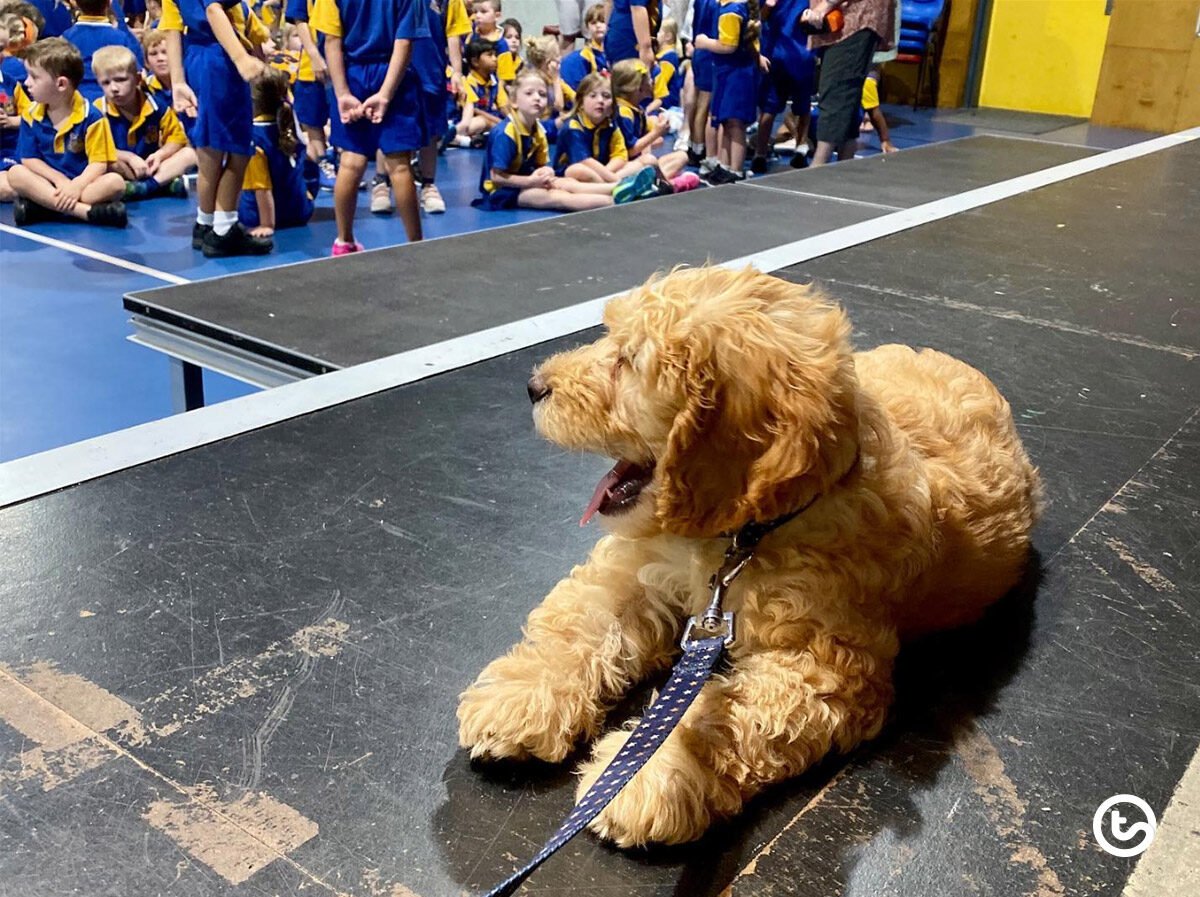 Have you got more questions?
Feel free to ask questions in the comments section and we'll get them answered for you.