Isn't it great when your classroom walls look fantastic AND get your students' brains buzzing? Well, here at Teach Starter we've been busily brainstorming interactive classroom displays that will help you do just that!
We are incredibly excited to introduce to you our amazing NEW What's the Question? Interactive Wall Display for Lower Years and What's the Question? Interactive Wall Display for Upper Years!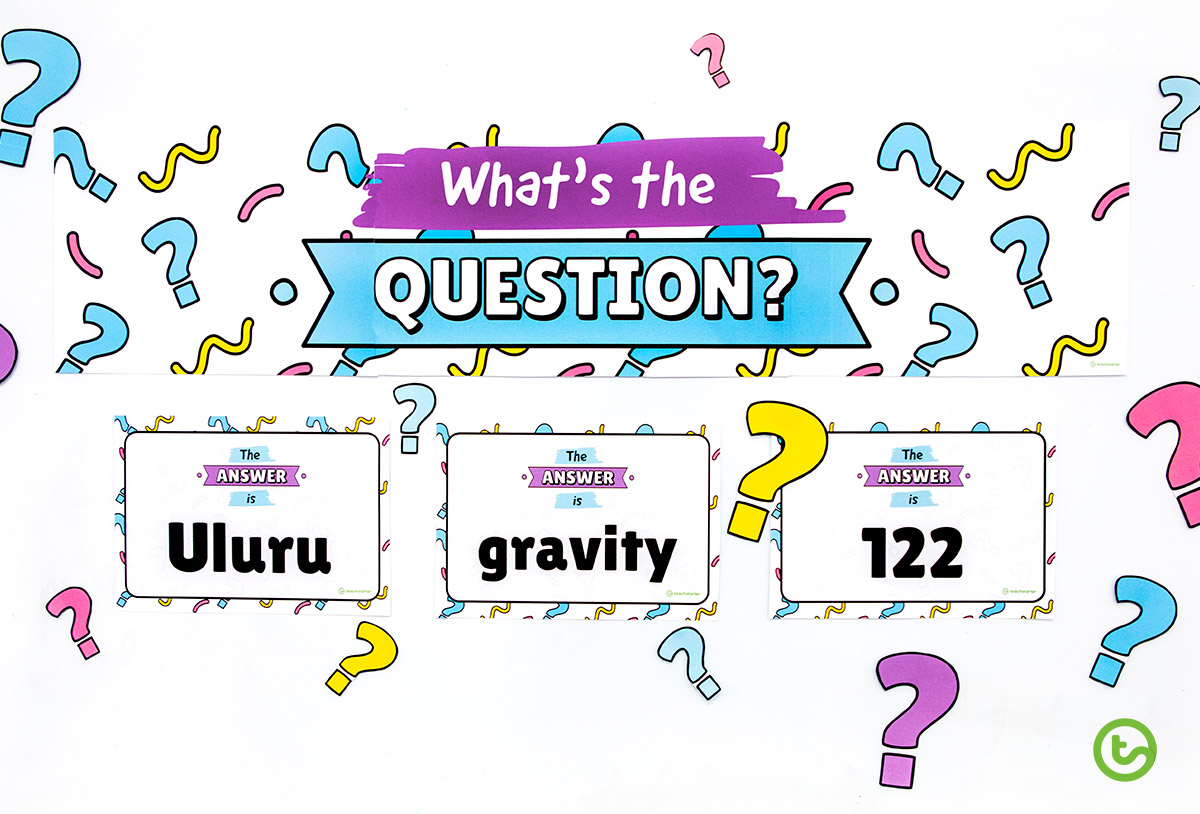 With a broad range of 'answer cards' and a colourful, eye-catching theme, these interactive displays will be a favourite with your class in no time. Get your students brains fired up and ready to go as they enter the classroom at the start of each day or as they re-enter at the end of recess.
---
What Are the Benefits of Interactive Wall Displays?
Transforming your classroom with an interactive display takes a little time and care, but it's well worth the effort due to the benefit it provides your students.
An interactive classroom display can:
capture student interest about a particular teaching topic
mentally challenge students
help students practise skills related to their learning
be used to help students calm down and refocus when they need a break from learning.
There really is no wrong or right way to make an interactive wall display! There's only one rule – it needs to be accessible to your students! The level of interaction that your display allows is up to you, but it needs to have an element that can be changed or manipulated in order to encourage student involvement.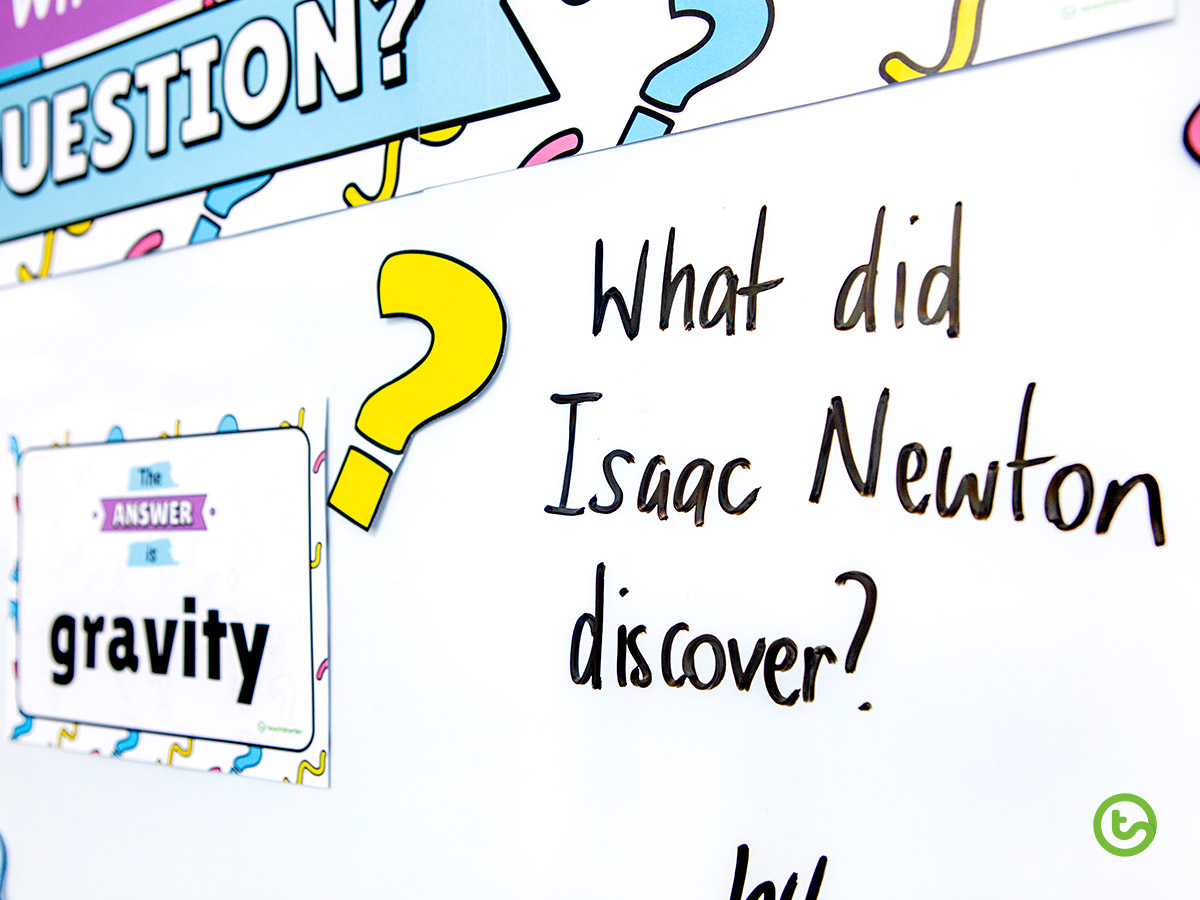 ---
How to Use the What's the Question? Display
You don't need to do much to incorporate this display into your class's routine!
Simply place a new 'answer' onto your brainstorm wall each day. What the question is, is up to your students!
As your students come into the classroom each morning, give them the task of being a 'brainstorm detective'! Ask them to read the displayed answer card and formulate a possible question. Once they've come up with a question, they can add their question to the daily 'What's the Question?' wall display.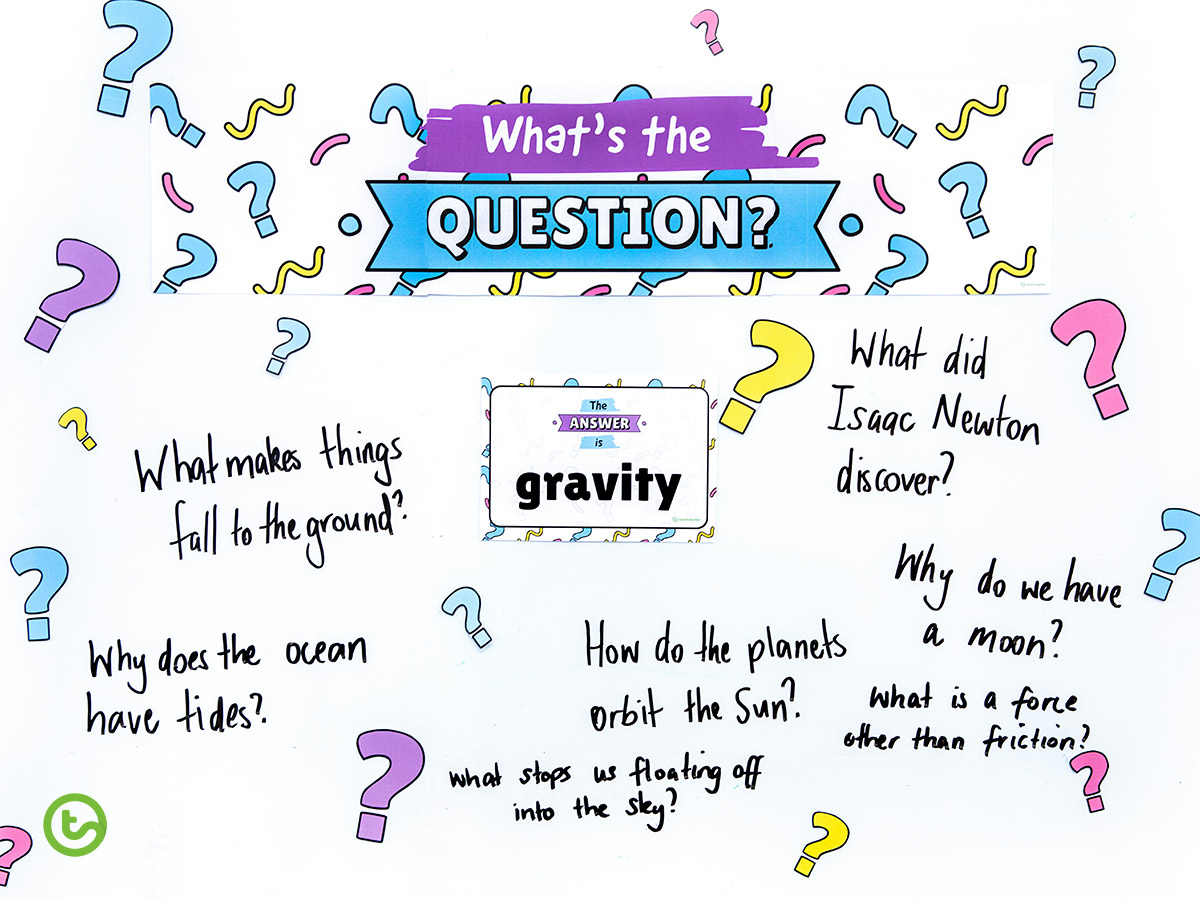 The answers in this resource are as simple as a number (The answer is 42…what's the question?) or more complicated answers that will make your students think a little harder. The answers vary in difficulty for the respective Lower Years and Upper Years resources.
---
Creating the Display
It's so easy to make this display!
Print off the banner and question marks and display them in your classroom in an easy-to-access area.
Each day, print off and display a new 'Answer Card'. You might even like to change these weekly to give your students more time to think.
Make sure there is a whiteboard or paper nearby for students to write their questions! If you don't have a spare whiteboard or any large pieces of paper, why not leave a pad of sticky notes for your students to write their questions on?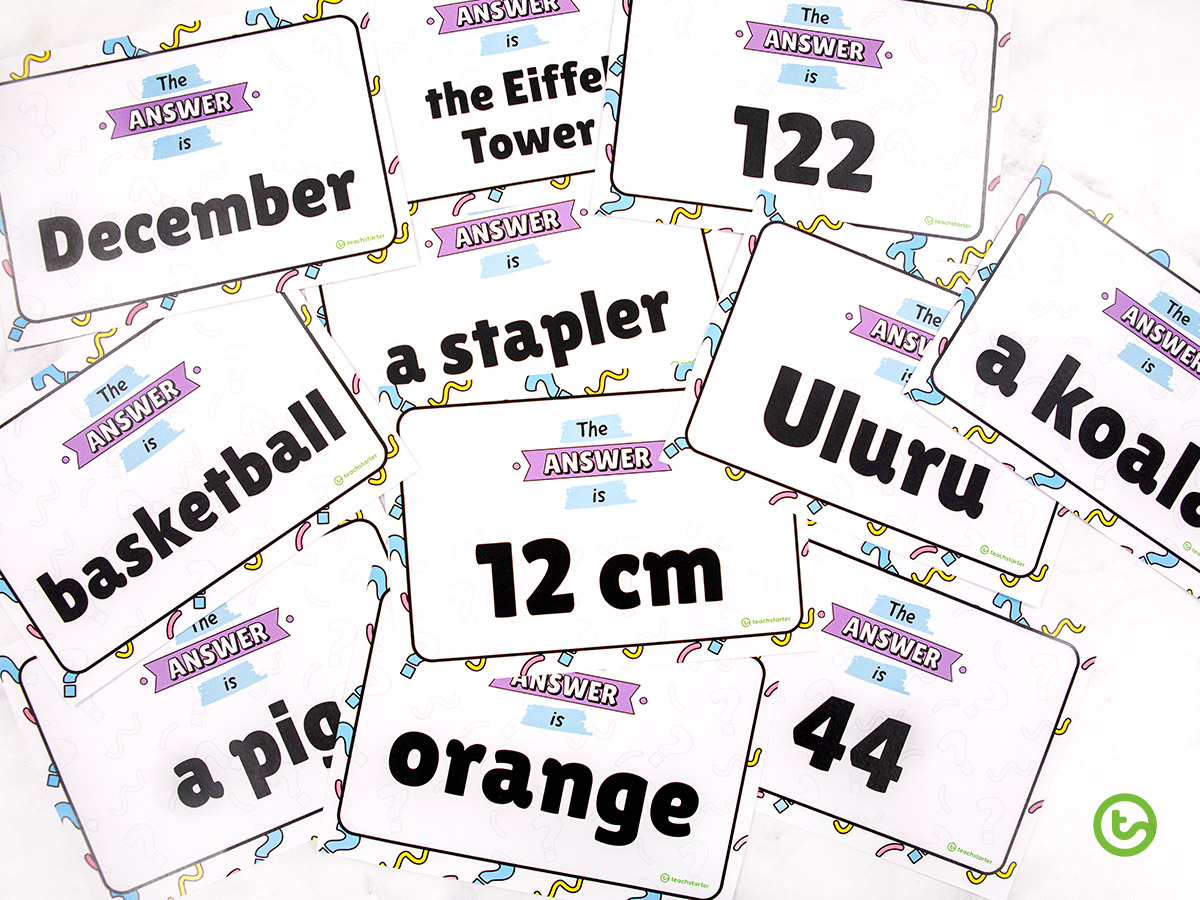 Once you've used up all 40 of the answer cards included in this resource, there are blank template cards for you to use to create your own answers. This means you can use this resource for the whole school year!
If you're loving this resource as much as we are and are looking for more interactive wall displays, make sure to head on over to our blog 7 Ways to Create an Interactive Classroom Display.
---
So, what are you waiting for?
Download today and get your students' brains buzzing in the new year!