It's finally here!
Have you seen our brilliant new magazine for students? You're going to want to take a look at this!
Find out What's Buzzing? in Teach Starter's new magazine for the Year 6 classroom!
This is THE new resource which has had the Teach Starter office abuzz. Providing authentic and engaging activities for your students, we've taken the stress out of planning your literacy lessons with this amazing educational magazine.
We have also launched What's Buzzing magazines for Year 5 and Year 4.
---
What's in What's Buzzing?
You don't want to miss all the amazing content in this magazine!
The magazine's content has been specifically tailored for Year 6 students. This means that it is perfect for guided reading, independent activities, and group tasks.
---
Relevant, Age-Appropriate Content
All of the teachers in the Teach Starter office have been working hard to curate the magazine's content specifically for Year 6 readers. A range of relevant and engaging topics are addressed with age-appropriate vocabulary and attention-grabbing images. Without a doubt, the range of content will suit any interest and ensure no student gets left behind!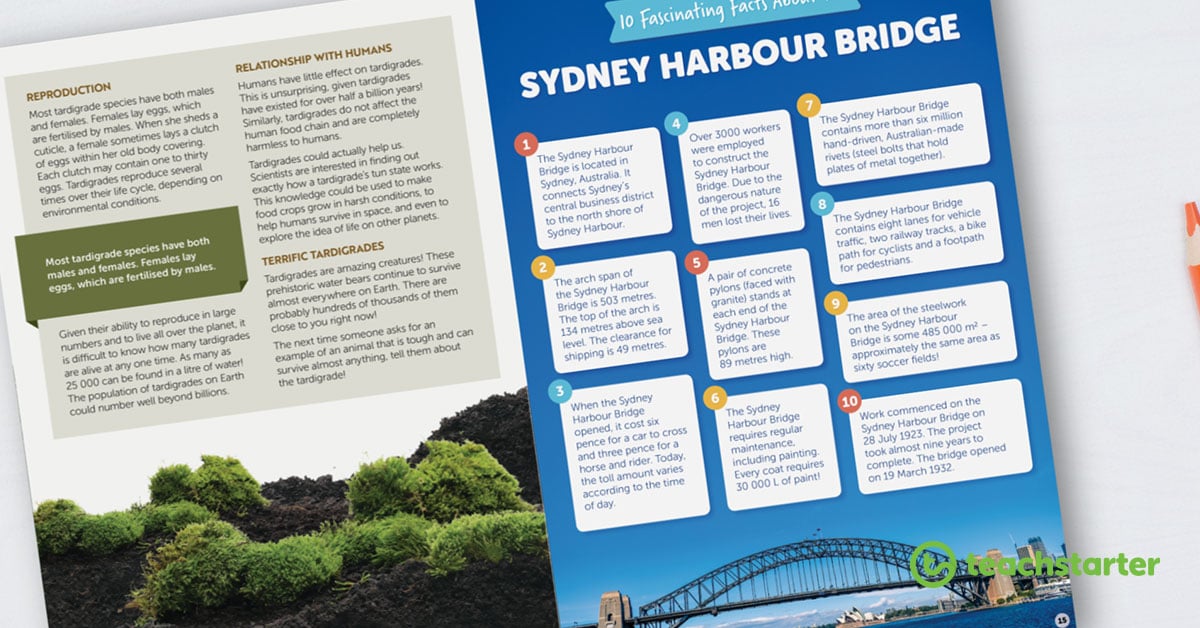 The variety of articles in What's Buzzing? mean that even students who find reading of low interest won't be able to resist having a flick through. The varied text genres available in the magazine allow students to use it for more than one lesson.
Some of the highlights of this issue include:
"The Enigma of AX29" (narrative)
"How to Make a Tessellation Artwork" (procedure)
"Species Snapshot – Tardigrades" (information report)
"Earth Watch – What is Climate Change?" (explanation)
"Peer Politics – In Sync" (comic).
---
Adaptable Articles
Integrating literacy into all your key learning areas has never been easier! The articles in the magazine relate to a range of learning areas such as Science, History, Geography, The Arts, and Health and Physical Education.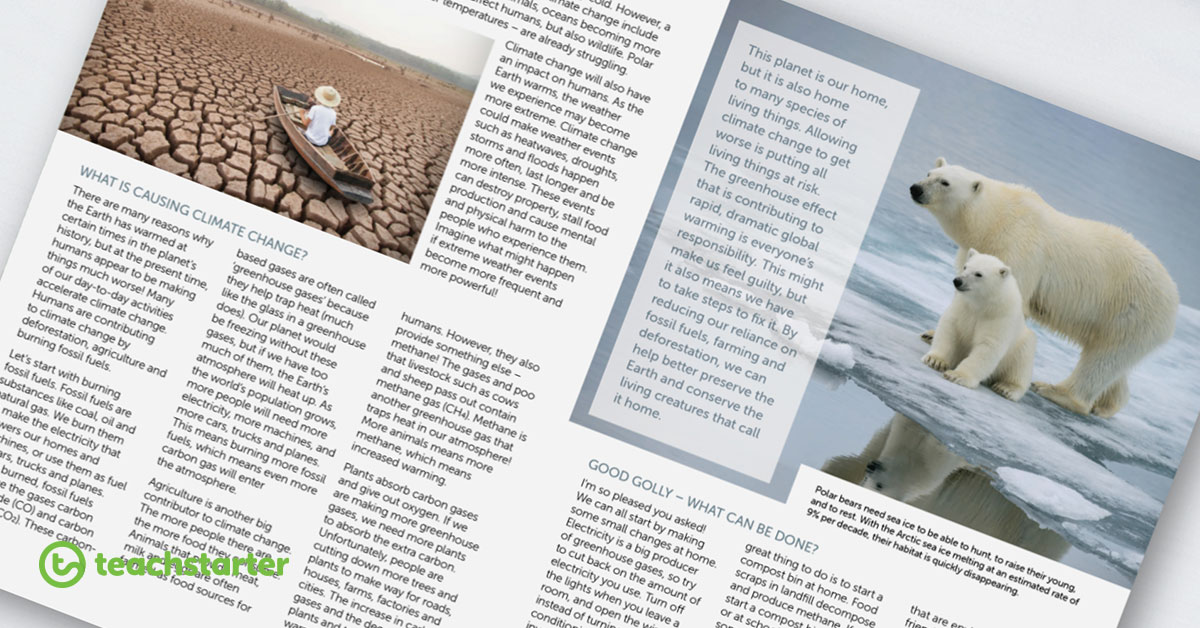 You really can use this magazine in any of your lessons! For a research tool, independent study task, or when introducing and exploring a new topic – look no further than What's Buzzing?.
---
Accompanying Activities for Students
Dive deeper into the amazing articles in What's Buzzing? with our Year 6 Magazine – "What's Buzzing?" (First Edition) Task Cards!  Each page in the magazine has accompanying questions and activities which ask students to expand their thinking and comprehension skills.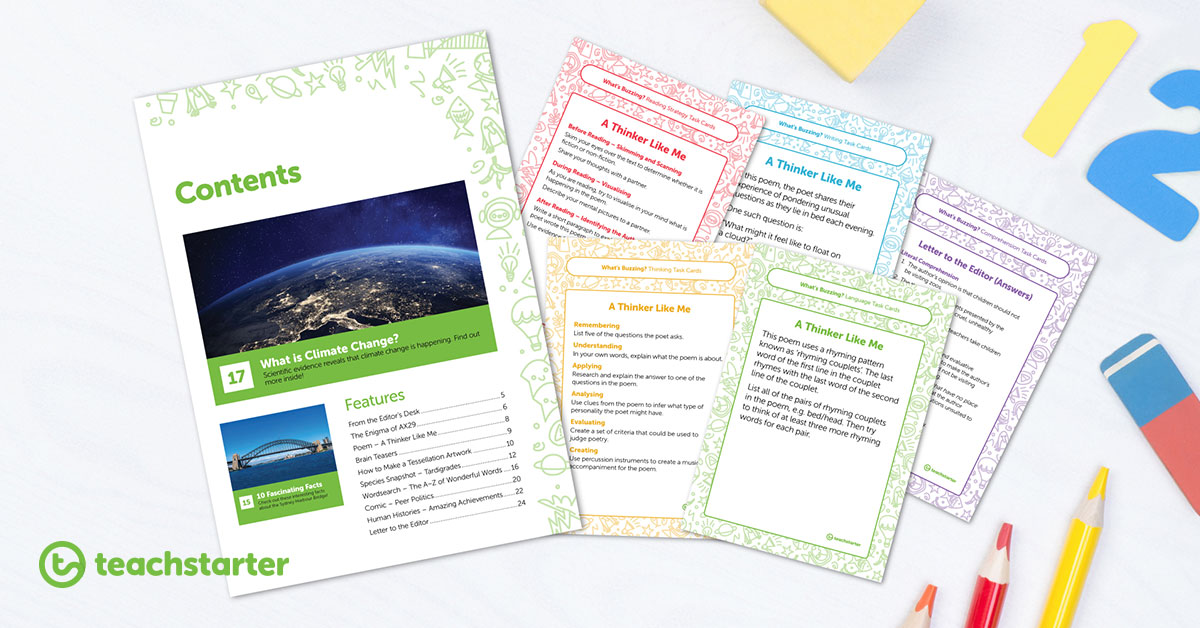 Five sets of task cards addressing the areas of writing, language, comprehension, reading strategies and higher-order thinking skills have been developed to support and complement the magazine's content. These are available to all Teach Starter members with a paid subscription.
---
Differentiation
We know what you're thinking…
How can a Year 6 magazine be suitable for my class when I have such a diverse range of learning abilities?
The wonderful thing about a magazine format is the differentiation opportunities it presents for teachers. Magazines have many advantages over traditional texts – the multiple genres, varied text lengths and range of topics, as well as the assortment of layouts, means that there really is something for everyone!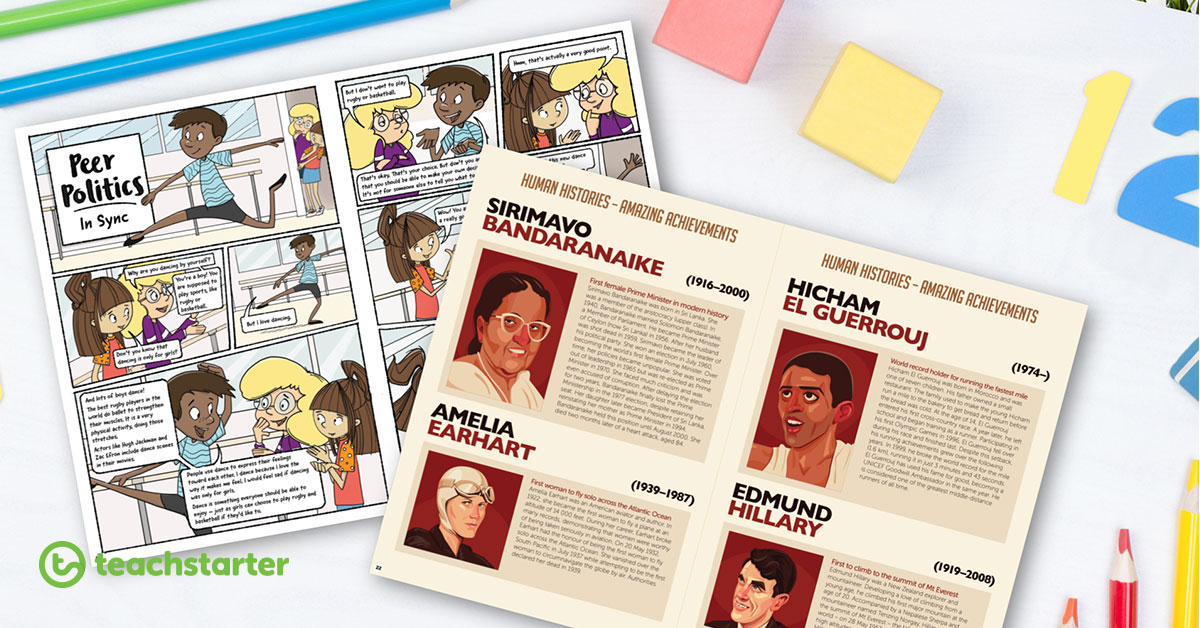 The familiar layouts and attention-grabbing headlines in these texts encourage even the most hesitant student to give them a try. Even better, the engaging visual images and illustrations will help your students develop their visual literacy as they build their reading skills.
---
Sustainable Format
Here in the Teach Starter office, we love anything to do with sustainability!
The versatile format of this digital magazine means that it is perfect for your students to view in a range of ways. Save paper and give one of the following a try!
Download on to individual student tablets or computers.
Display on your projector or interactive whiteboard.
Finally, print in double-sided, A5 format and bind with a cover to give your students a re-usable reading booklet.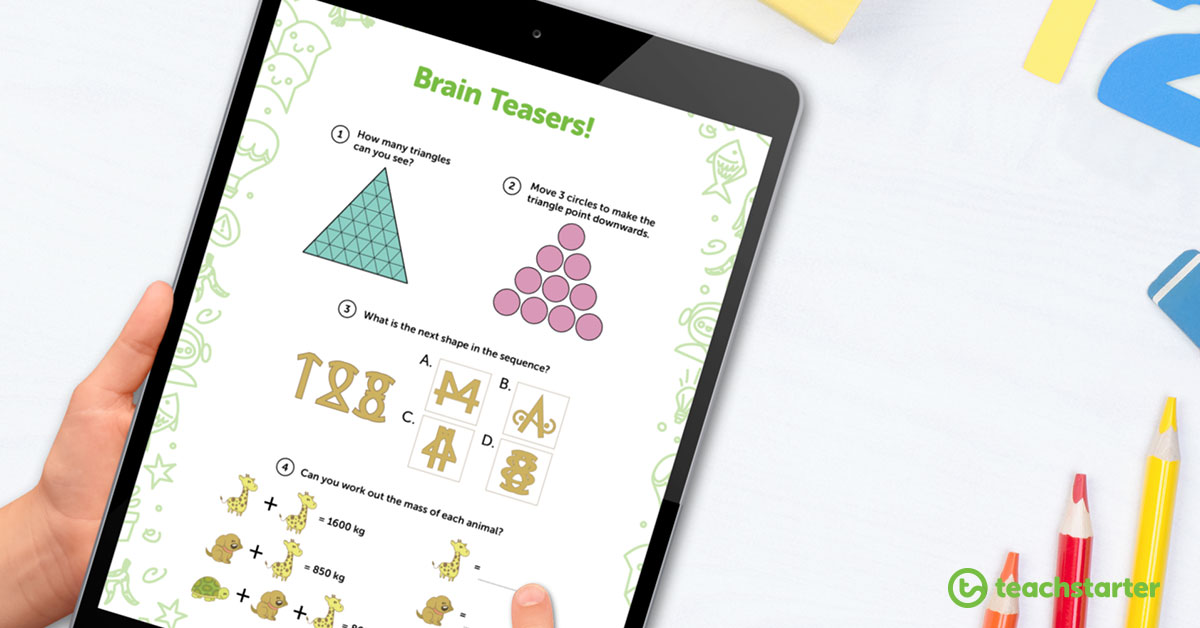 ---
Not a Year 6 teacher? Register your interest on the What's Buzzing? landing page to be notified when your year level is published!
Get busy and check out What's Buzzing? with your students today!