Remembrance Day is observed on 11 November in Australia to commemorate the end of hostilities in World War I. On that date in 1918, the armistice – a historical document which led to the end of the war – was signed between Germany and the Entente (the alliance between Britain, France and Russia, and their respective allies).
We're certain that you'll be looking for teaching resources to support your lessons and help your students to learn about this important part of modern history.
"At 11am, stop for one minute and give thanks to all those who sacrificed their todays for our tomorrows", – Armistice, Queensland Remembers.
Symbolism and Remembrance Day
Lieutenant-Colonel John McCrae's poem, In Flanders Fields, is an emotive and renowned piece that inspired the use of poppies to remember the fallen. This is a short, informative video produced by the Australian War Memorial, which discusses the symbolism of the red poppy:
Our Remembrance Day Poppy Template is a versatile resource that you can use a number of ways in your classroom to help your students remember and honor the men and women who have served in our armed forces.
Remembrance Day Wreath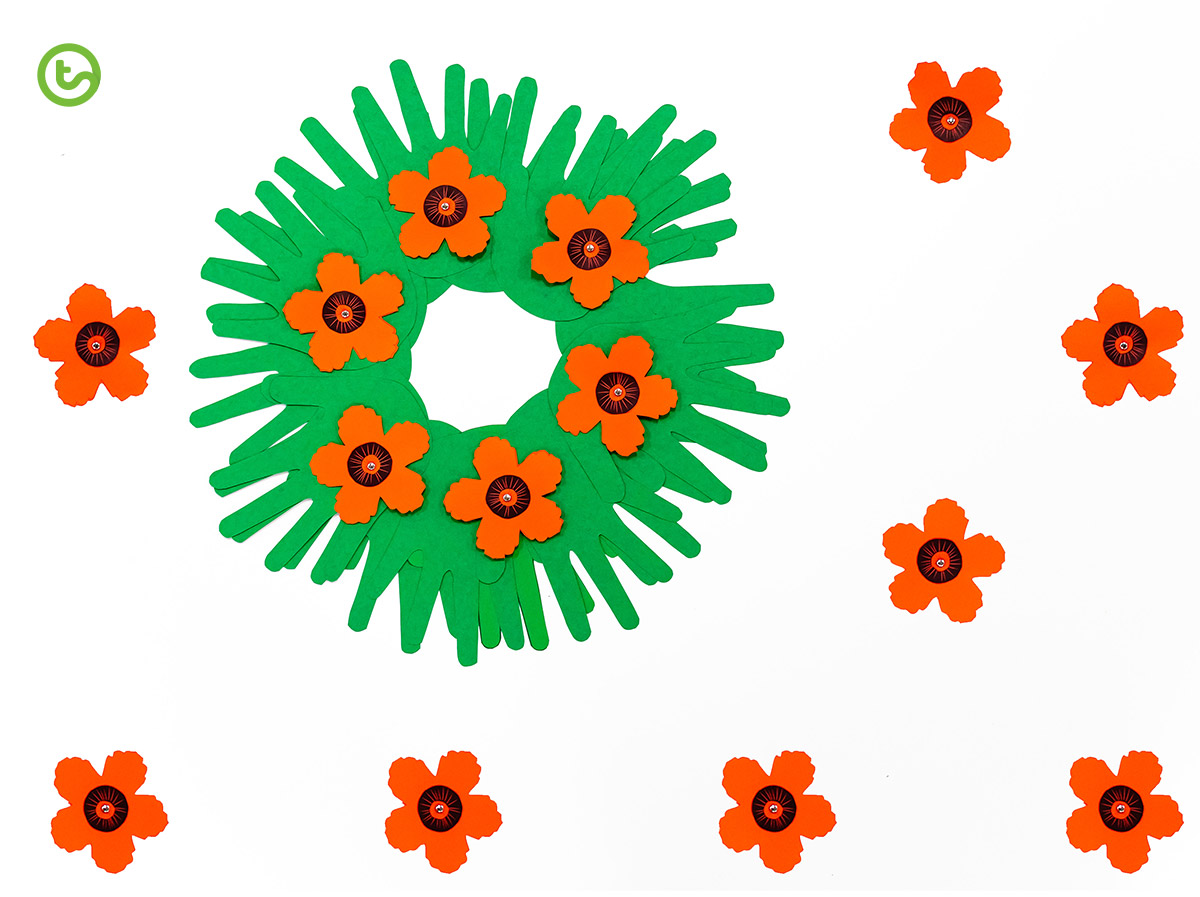 If your school is holding a ceremony or assembly prior to Remembrance Day itself, representatives from your class may be asked to present a wreath. This simple wreath is made from green hand cut-outs (symbolising leaves) and paper poppies made from our Remembrance Day Poppy Template.
Appreciation Poppies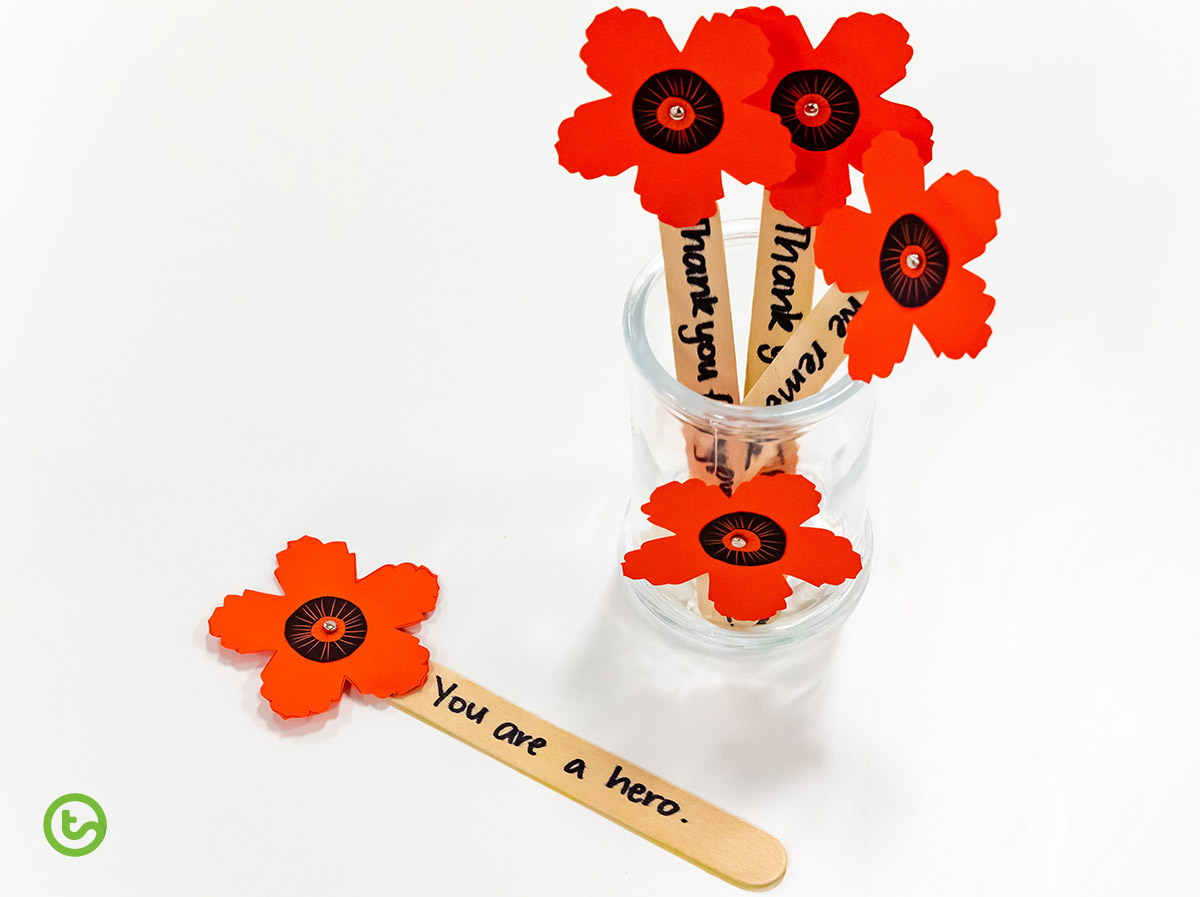 Another way of using our Remembrance Day Poppy Template is to have students contribute messages of appreciation for service-people and place them into a collective bouquet of poppies. This activity helps children to make personal connections to the past, and express their gratitude to those who have bravely served our country.
Remembrance Day Mason Jar Lantern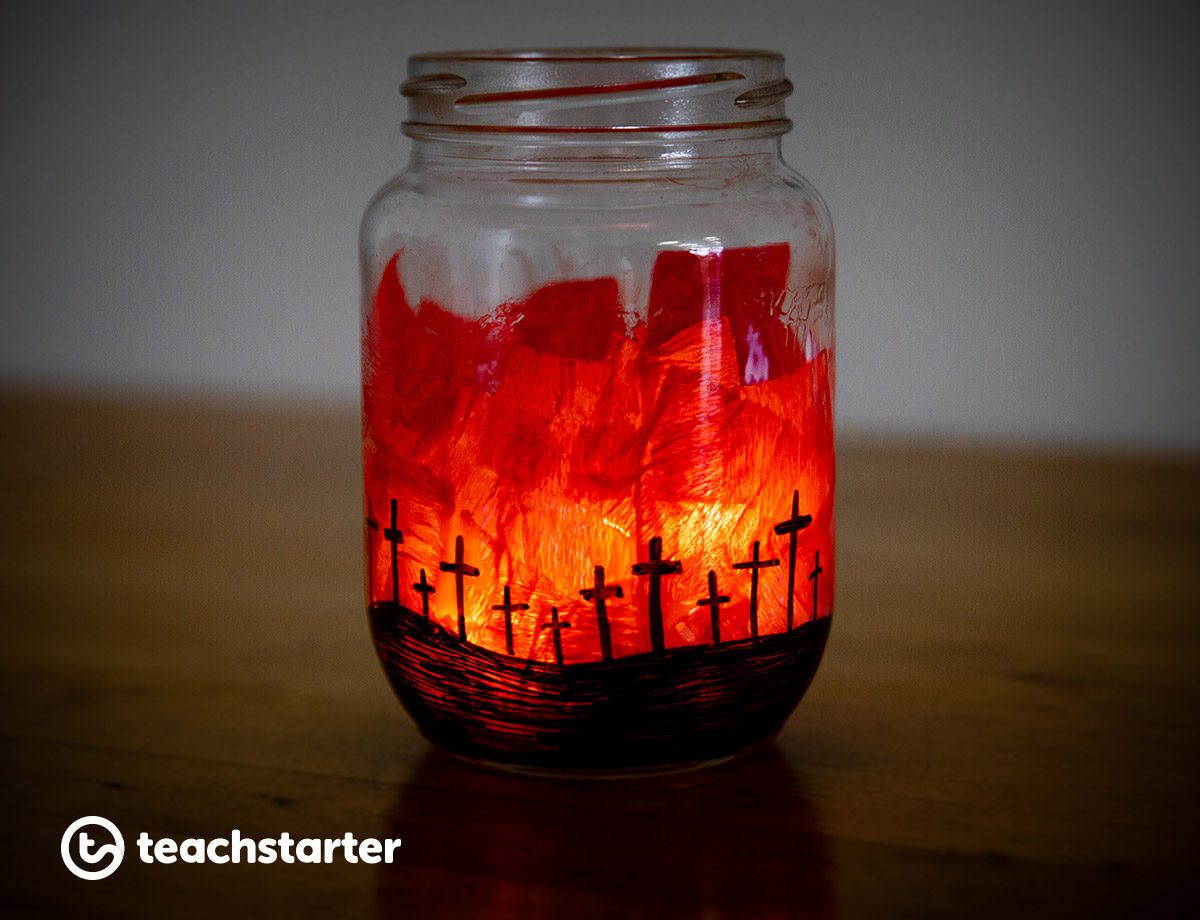 After reading and analysing In Flanders Fields, older students may wish to make a mason jar lantern to light on Remembrance Day.
"In Flanders Fields the poppies blow,

Between the crosses, row on row,"

Lieutenant-Colonel John McCrae, 1915.

Remembrance Day Mosaic Activity
To help your class learn even more about the symbolic poppy, we have produced a meaningful Mosaic Poppy Art Activity.
Mosaic art is wonderful for promoting mindfulness. It takes care and consideration – but the effort is well worth the stunning result.
The Mosaic Poppy Art Activity includes all you need to make a rich, eye-catching class display.

poppy template
patterned grids for the petals and centre of the flower
poppy stem.
Free Downloadable Remembrance Day Teaching Resources
Remembrance Day Poppy Art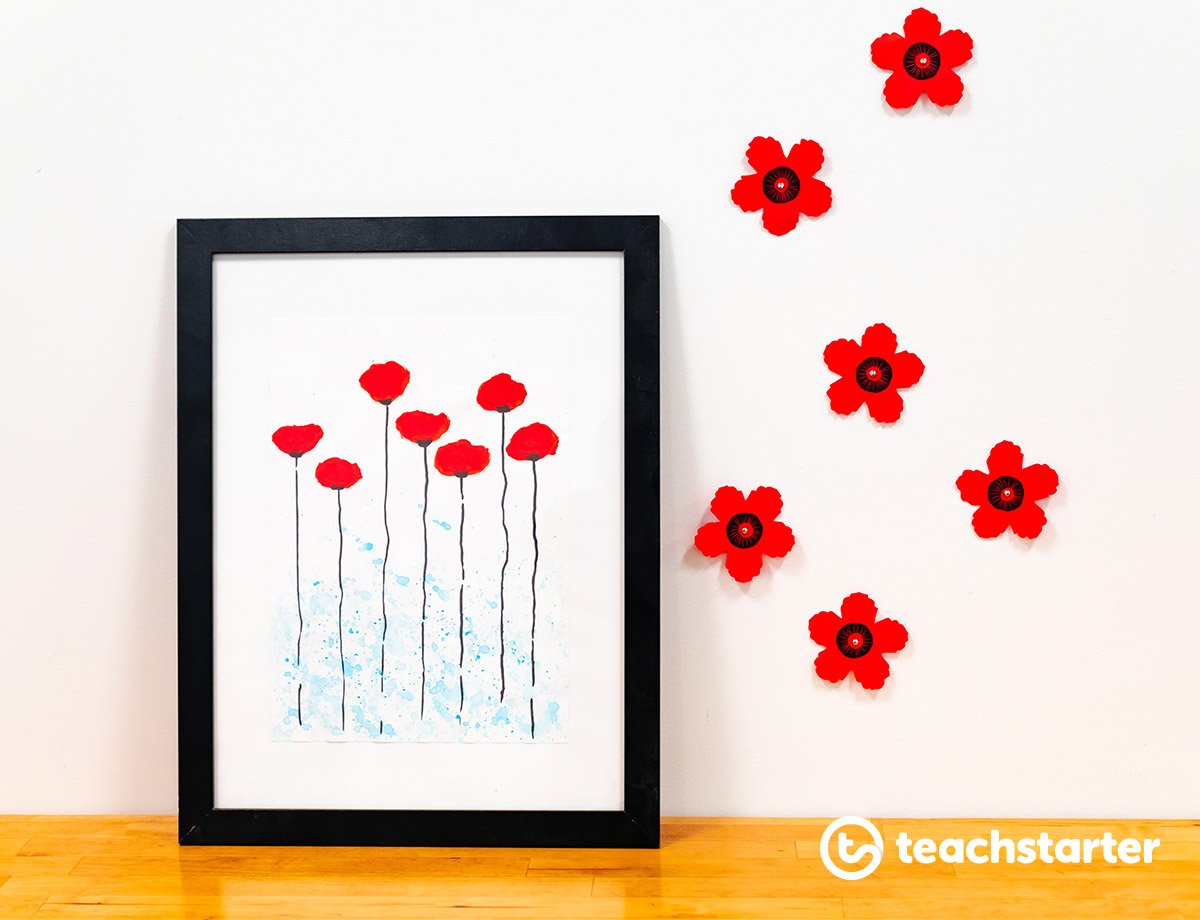 After learning all about the symbolism of the poppy, and reflecting on the importance and reverence of Remembrance Day, your students will love creating their own special artwork. As Remembrance Day does fall on a weekend this year, having something special to show their family will open up a dialogue about your students' knowledge and understanding of this important commemoration.
Find all of the above resources, templates and more classroom resources in our Remembrance Day Resource Collection.