There are a huge number of benefits to learning how to draw for both children and adults. The brilliant news is, that it couldn't be easier with our groundbreaking How to Draw video series. Follow the steps, line by line, and see how you and your students can create drawings that are sure to impress! Most importantly, you can pause and replay the video as many times as you need.
Stay with me to learn about the benefits of learning drawing. What's more, meet the other characters in our brand new How to Draw Video Series…
---
Brain Development
There's a growing understanding that drawing is much more than art. More and more educators are recognising that it is also it's a powerful tool for learning. Most importantly, research has shown that drawing supports brain development. Learning to draw encourages students to have an eye for detail and to make careful observations of the world.  Drawing can even help students to develop problem-solving skills! So, do not delay! Teach your little monsters how to draw a monster.
Share this video with your students on an interactive whiteboard. Remember, take it slowly! Pause, and replay the video as much as you need to.
---
Increase Attention Span
Do you have students in your class with a very short attention span? If the answer is yes, then don't wait another day! Increase your students' ability to stay on task with the help of our How to Draw videos.
You will be amazed by the high levels of engagement in your classroom. Most importantly, your students will learn the vital life skills of focus and concentration. Ninja Boy and Ninja Girl require the greatest attention span. So, perhaps begin with How to a Draw Boy and work up to these more complex drawings.
When your class have mastered some or all of the How to Draw video series, they are ideal to use as a warm-up activity for any lesson. The drawing exercises are ideal to use before Writing lessons and of course Visual Art lessons. Your students will be instantly engaged and ready for learning.
---
Improve General Dexterity
How's handwriting progressing in your classroom? Need a helping hand? You guessed it – it's time to encourage your students to draw! It's long been recognised that drawing can help to improve generalty dexterity. In particular, it's an absolute winner to improve fine motor skills. This easy to use video will support you and your students, line by line, to draw a teddy bear!
What a perfect place to start! See your students' faces light up with delight when they accomplish this challenge.
For more drawing activities, check out our Drawing Collection. This collection of teaching resource will help your students to develop drawing skills and to discover their 'inner-artist'
---
A Supportive Communication Tool
Kids draw before they write. So, it makes perfect sense to use drawing as an effective communication tool. For students who find verbal communication a challenge,  expressing themselves through drawing can be hugely empowering. Teach your students how to draw a boy and a girl so that they can begin to represent themselves and others in different settings.

By teaching your students to draw young people, you are enabling them to tell social stories through visual representation.
Check out our collection of Social Stories Collection for more teaching resources to develop strategies and skills for a range of social situations at school.
---
Drawing and Writing
Just as there is an undeniable dependency between reading and writing, there is a significant connection between drawing and writing. Some of the most famous fictional characters have been brought to life through drawing! Why not take your class narratives to outer space and learn to draw an alien?
So, by teaching your students how to draw characters, you are also improving their creative writing skills. For more confident students, why not extend their learning by encouraging them to create a comic strip that narrates an alien adventure! Don't miss our simple and super useful Blank Comic Strip Template that can be used in conjunction with our How to Draw Videos.
---
Connect with Your Students and Build Confidence
Have you ever seen a child's eyes light up when they draw something for the first time?
Teaching your students how to draw can help to build confidence and self-esteem. Drawing with your students is a brilliant way to connect with your students and to build relationships. Often the best learning outcomes are achieved through shared learning experiences.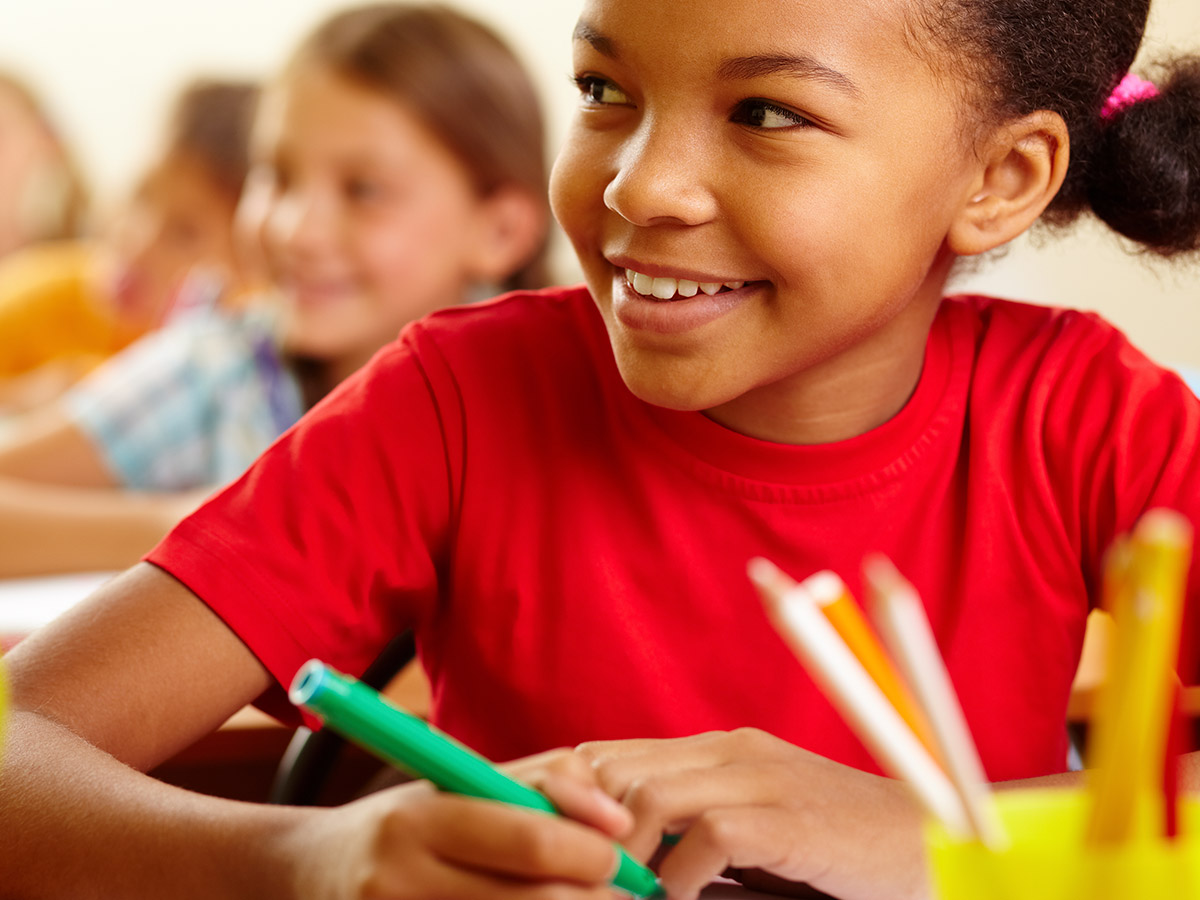 Art has long been used as a form of therapy. Not only is it relaxing and cathartic, but research had also shown that drawing improves levels of happiness and feelings of wellbeing. On a more serious note, art can be used to support children through trauma and more other mental health issues. Don't miss our Mindfulness collection for an extensive range of teaching resources to nurture student wellbeing.
For more fun and easy art activities read our blog 36 Purposeful Art Activities for the Classroom.
---
Learning how to draw is a gift.
There are uncountable benefits to drawing and it is so much fun. So, make time to share this genius How to Draw video series with your class and discover the joys of drawing. Who knows where it will lead?  You may have a future illustrator in your class!
Our How to Draw videos can be found on our Teach Starter Youtube channel. Head to Youtube now, to find hundreds of your favourite Teach Starter featured videos.
Celebrate and share your drawing wins on Instagram #teachstarter