A hands-on resource to enable your students to practise simple addition using concrete materials.
Use this resource when introducing your students to simple addition to 10.
Print and laminate the components of the resource to enable repeated use.
Learning about addition with a valuable hands-on component
The use of concrete materials (otherwise known as manipulatives) is an essential component of any early years learning program. This addition modelling mat allows your students to represent each sum using the concrete materials available in your classroom, such as counters or play dough.
How to read, make and solve addition sums to 10 using our modelling mat
Students choose a number sentence card and place it in the 'Read It' section of the template.
Students use concrete materials to model the sum in the 'Make It'  section.
Students use a whiteboard marker to write the number sentence and the answer in the boxes in the 'Solve It' section.
Repeat the process for additional addition sums.
Looking for more great resources to assist your students with simple addition?
Download these fabulous hands-on activities!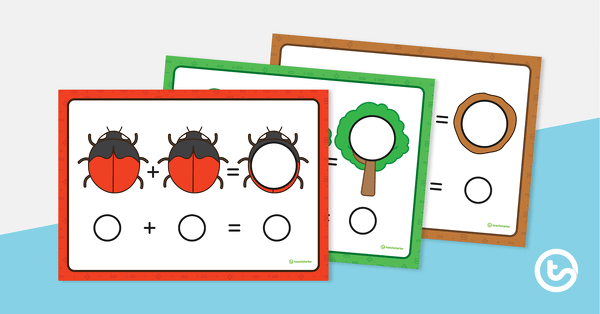 teaching resource
A set of three working mats to explore simple addition.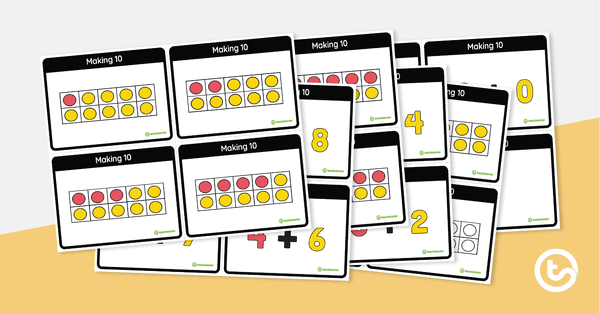 teaching resource
A set of match-up cards to reinforce addition facts to 10.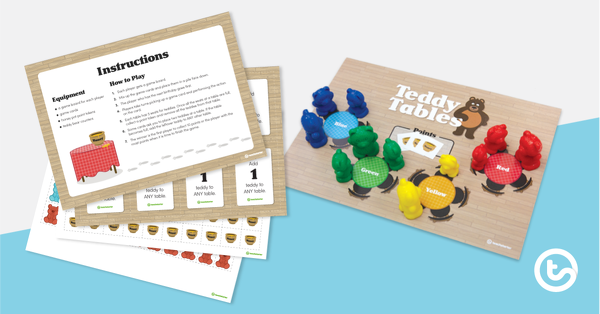 teaching resource
A hands-on maths game that focuses on practical addition using teddy bear counters.