A versatile resource to use when exploring family history with your students.
When it comes to developing historical understanding, family history is the logical place to start for younger students. This frequently involves exploring who the people in their family are and how they are related to each of these people.
Why the structured family tree worksheets of old are no longer appropriate
Many family tree worksheets exclude students who may not have a 'traditional' family structure. Seeing particular labels on a family tree, such as 'mother', 'father' or 'sibling', can trigger a range of emotional responses in students for a number of reasons. Some of these reasons include:
the loss of a close family member
same-sex parents
adoption or foster-care
divorce and/or remarriage
other forms of childhood trauma.
For this reason, it may be wise to adopt a more open-ended approach to family history, letting the students take the lead when it comes to sharing their family structure with others.
When it comes to family trees, versatility is the key!
As has been previously mentioned, the family structures in your class are most likely to be as diverse and your little learners themselves! This resource allows students to build a family tree that best reflects their own family situation.
The resource includes:
My Family Tree template (it is recommended that this be enlarged to A3 size)
family member labels (to be added at the student's discretion)
The option is available for students to add lines connecting the members of their family to show the relationships between them; however, this is not compulsory.
Make family history a family project!
It can often be confusing for little ones to understand the complex relationships involved in family structures. Why not send this activity home as a project for your students to complete over a period of time with the assistance of their parents and/or carers.
You might also like to use these great resources to accompany your class's learning about families.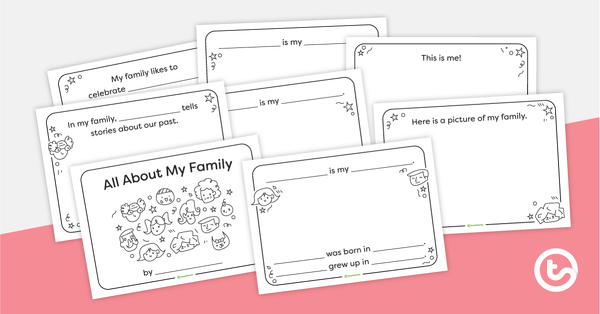 teaching resource
A template for students to complete all about their family.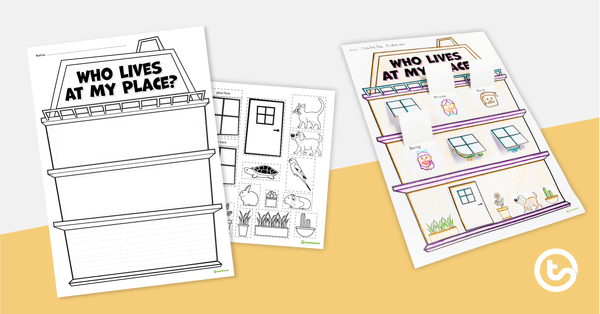 teaching resource
A 'lift the flaps' template where students display the family members that live in their home.