Identify the different phases of an insect's life cycle through interactive slides or as a cut and paste butterfly life cycle worksheet.
🐛 Explore the Magic of the Butterfly Life Cycle 🦋
Use this independent practice worksheet to support the life cycles section of your Biological Sciences lesson.
This is a hands-on activity for students to consolidate their understanding of the metamorphosis of a butterfly—egg to caterpillar (larva), then chrysalis (pupa) to butterfly (adult). 
By completing this activity, students demonstrate their ability to investigate and record the unique life cycles of insects.
Scaffolding + Extension Tips 
In addition to individual student work time, use this life cycles activity as a:
quiz or test

homework assignment
Instruct fast finishers to research another animal and use the template as a guide to creating a similar life cycle.
Support students who need more help by referencing your life cycles lesson plan resources.  
How To Prepare This Resource
Your download includes a completed example (answer sheet), a blank template, and a separate page with pictures and labels students will put in order on the template.
This resource is available in three formats: 
colour PDF

black and white PDF

interactive Google Slides (with two differentiated versions)
Students will cut out the pictures and labels and paste them in the correct place on the template. Because this activity includes an answer sheet, we suggest printing one copy of the entire activity and making photocopies of the template and life cycle labels.
Use the Google slides version as a sustainable, whole-class activity: 
Version 1: Using the labels as a guide, drag the life cycle pictures in place.

Version 2: Using the pictures as a guide, drag the life cycle labels in place.
Before You Download
Use the dropdown icon on the Download button to choose between the PDF or Google Slides versions of this resource. An answer key is also included with this download.
NEXT: All You Need to Know About Class Pets!
Don't stop there! Your lesson plan wouldn't be complete without these activities and teaching resources too: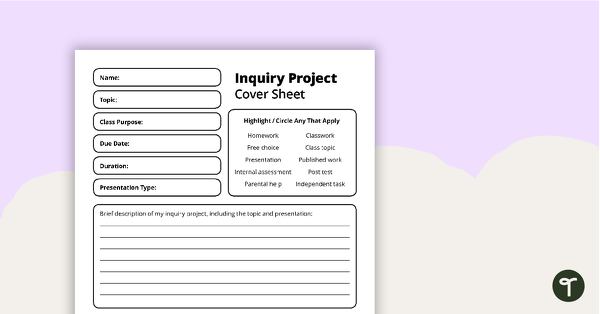 teaching resource
A diverse template to help students craft inquiry questions to produce different types of projects.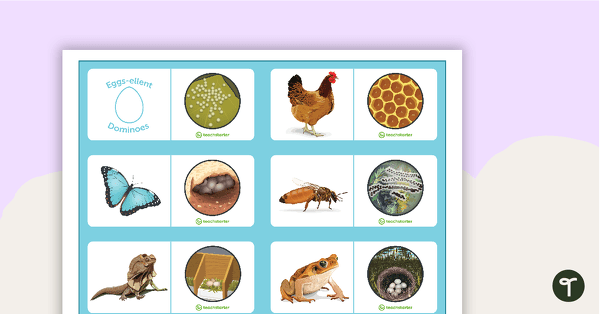 teaching resource
A set of dominoes to use in the classroom when investigating animals which lay eggs.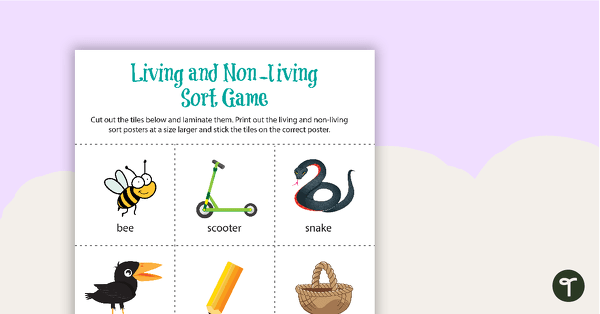 teaching resource
Sort 32 picture tiles by whether they are living things or inanimate objects.