A hands-on resource to enable your students to practise reading and writing a range of high-frequency words.
High-frequency words are those words that are found most commonly in the English language. They can be found in the most simple of sentences. Some examples of high-frequency words include 'the', 'and', 'of', 'is' and 'said'.
Current reading research suggests that the teaching of high-frequency words should be integrated into phonics lessons. When teaching high-frequency words to students, it is important to discuss the spelling patterns used in each word. Students should be taught that some high-frequency words can be decoded easily as they adhere to 'regular' spelling patterns. They should also be taught that some high-frequency words do not follow regular spelling patterns! For those that don't, it is important to identify and discuss the 'tricky' part of the word.
Sight word practice with a valuable hands-on component
The use of concrete materials (otherwise known as manipulatives) is an essential component of any early years learning program. This sight word practice mat allows your students to become familiar with the first 100 of Fry's Sight Word List by manipulating concrete materials to build each word.
How to read, build and write high-frequency words with our sight words practice mat
Print and laminate the components of the resource to enable repeated use.
Students choose a word card and place it in the 'Read the word' section of the template.
Students use magnetic letters, letter tiles or letter cards to replicate the word in the 'Build the word' section of the template.
Students write the words on the lines provided using a whiteboard marker.
Repeat the process for additional words.
Choose your school fonts and school font lines
For your convenience, we have created this resource in all major print school fonts. Make your selection from the drop-down menu next to the green 'Download' tab at the top of the page.
Looking for more great resources to assist your students in orthographically mapping these high-frequency words? Download the additional resources below!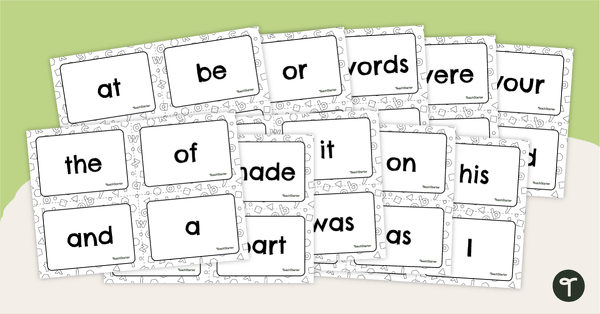 teaching resource
A set of flash cards for the first 100 Fry Sight Words.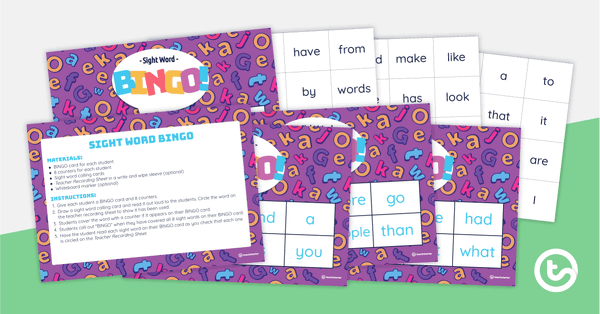 teaching resource
A set of 25 BINGO cards to practise reading the first 100 words on the Fry Sight Word List.