An activity to practise map skills using a giant map of a community.
Your students will love practising their map skills using this activity!
After colouring our Giant Colouring Sheet – Community Map, you can give this worksheet to students to work on independently.
Students identify street names, indicate points of interest that are near and far as well as demonstrate their knowledge of north, south, east and west.
An answer sheet is provided.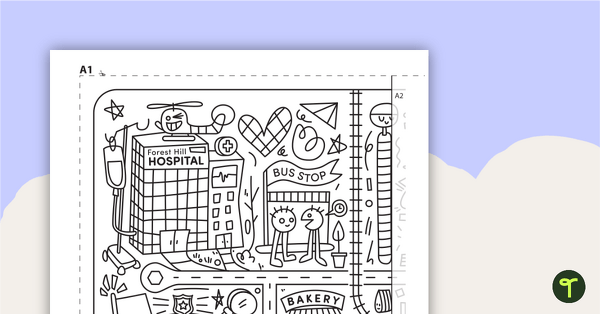 teaching resource
A large, printable colouring sheet featuring a map of a community for your whole class.