Practise writing a shape poem with this recycling bin template.
This template can be used when learning about shape poetry.
Students write about the topic 'Recycling', ensuring the words they choose for their description fit into the shape of a recycling bin. This task would be an ideal Earth Day activity.
If you're looking for another shape poetry template (on a different topic), try this one: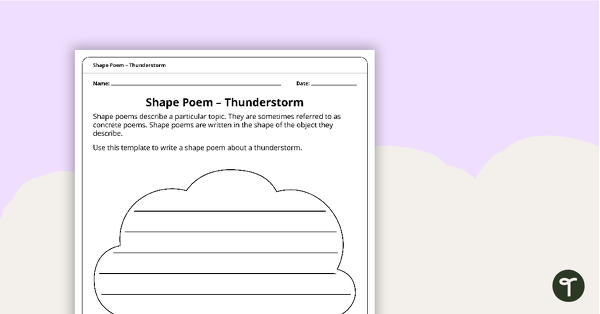 teaching resource
A template for students to use to write a shape poem about a thunderstorm.