You only have to scroll through Instagram to see some of the trendy wardrobes of teachers across the globe. However, when curating a wardrobe for the profession of teaching, there are some must-dos or must-knows before you get planning! In the words of Kristy Robertson from the Facebook group called Dress Like A Teacher…
"You can be professional, trendy and comfortable all at once."
This fabulous Facebook group was founded by Miss Resourcefulness. We decided to ask the lovely members of this group for their ABSOLUTE tip when curating a teacher wardrobe, so, without further ado, here are some of our favourites!
The Ultimate List of Tips for Curating a Teacher's Wardrobe
(1) Outfits that Cover all the Bits
As a teacher, we are often bending down to the eye level of our students, we're squatting down to a student working on the ground, we're out on playground duty in the wind… therefore a common trend in the tips for the best outfits for teachers highlighted the importance of being aware of the suitability of our outfits in these circumstances.
"Bend over forward in front of the mirror… if you can't see down your top or up your dress at the back you're safe" – Emma McDonald
"Make sure you can't see through it, down it or up it!" – Shanny Gammon
"Make sure that the top you are wearing covers your plumber's crack when you squat down…" – Jen O'Malley
"I don't buy any top with a V neck or low neckline. All that stooping over students' desks and you can show off a little too much." -Amelia Ellen
"Never wear flowy on playground duty days!" – Samantha Hombergen
So, basically, put on an outfit and do the hokey pokey to make sure all the 'bits' are covered! 🤣
(2) It has Pockets!
Pockets were mentioned a number of times by members of the group! It's a natural instinct when talking about a new dress or outfit to say… 'Yes, it has pockets!"
Throughout your day, you'll no doubt end up with a handful of confiscated items, you'll need a whiteboard marker or pen and sticky notes handy… having pockets in your outfit means less walking back and forth to your desk!
"I love dresses! They are my easy go-to and bonus points if they have pockets." – Amber Madison
"P.O.C.K.E.T.S" – Melissa Gibson
"Pockets are my one true love" – Tiarna Watts
"Pockets! Just don't forget to empty them before you go home." – Angela Skerman
(3) Layer Up
Layering was another tip that came up a bit in the comments and for a variety of reasons. They are great to make an outfit more suitable and to get the most out of your summer wardrobe during the winter months!
"Wear leggings or stockings if wearing skirts with Kindys" – Kristi Bryant
"I wear a lot of Cue dresses and make them versatile by layering in winter!" – Meaghan Crass
"Don't be afraid to wear summer dresses with long sleeves underneath in winter! Doubles your wardrobe." – Jen Ann
"Layers, layers, layers! From the cool of the morning to the heat of the staff room, to the cool of the walk back to the heat of the kids…" – Michelle Ann
(4) Be You
I remember back to when I was teaching in the classroom and it was day one of the dreaded NAPLAN. I knew I couldn't say much to the students, in fact, I had a supervisor in my classroom making sure I wasn't 'helping' my kids. But, I did wear a very bright dress and had a beautiful big flower in my hair. I told my kids that at any time they felt a little stressed to take a look at my hair – I noticed many kids doing this, smiling and then getting back to their test. What you wear can brighten their day!
"Be you. Love you. Dress to your personality." – Antonietta Crupi Prowse
"I love wearing things that make students happy, puts a smile on their face and they want to have a conversation with you. It can be a good ice-breaker." – Jessica George
"Dress in a way that suits your personality, but also consider your physical appearance and how it makes you approachable and welcome in your school community." – Hannah Phylactic
"Fun earrings and fun prints for dresses etc is always a good way to liven up the day." – Marjorie Elizabeth
(5) Comfy Shoes + Big Jacket
As teachers, we would track up Mt Everest and back, well it feels that way some days. That's why investing in a really good, supportive pair of shoes is a must in many teachers' eyes! Also, in the winter months – having a big jacket handy in your classroom that matches all your outfits is handy too!
"Comfy shoes are a must." – Shanny Gammon
"Ooh and Frankie4 shoes are suuuper comfy – and you get a 10% teacher discount!" – Jen Ann
"Invest in a good pair of shoes and an amazing yard duty jacket for winter!" – Lauren Copeland
(6) Be Sun Safe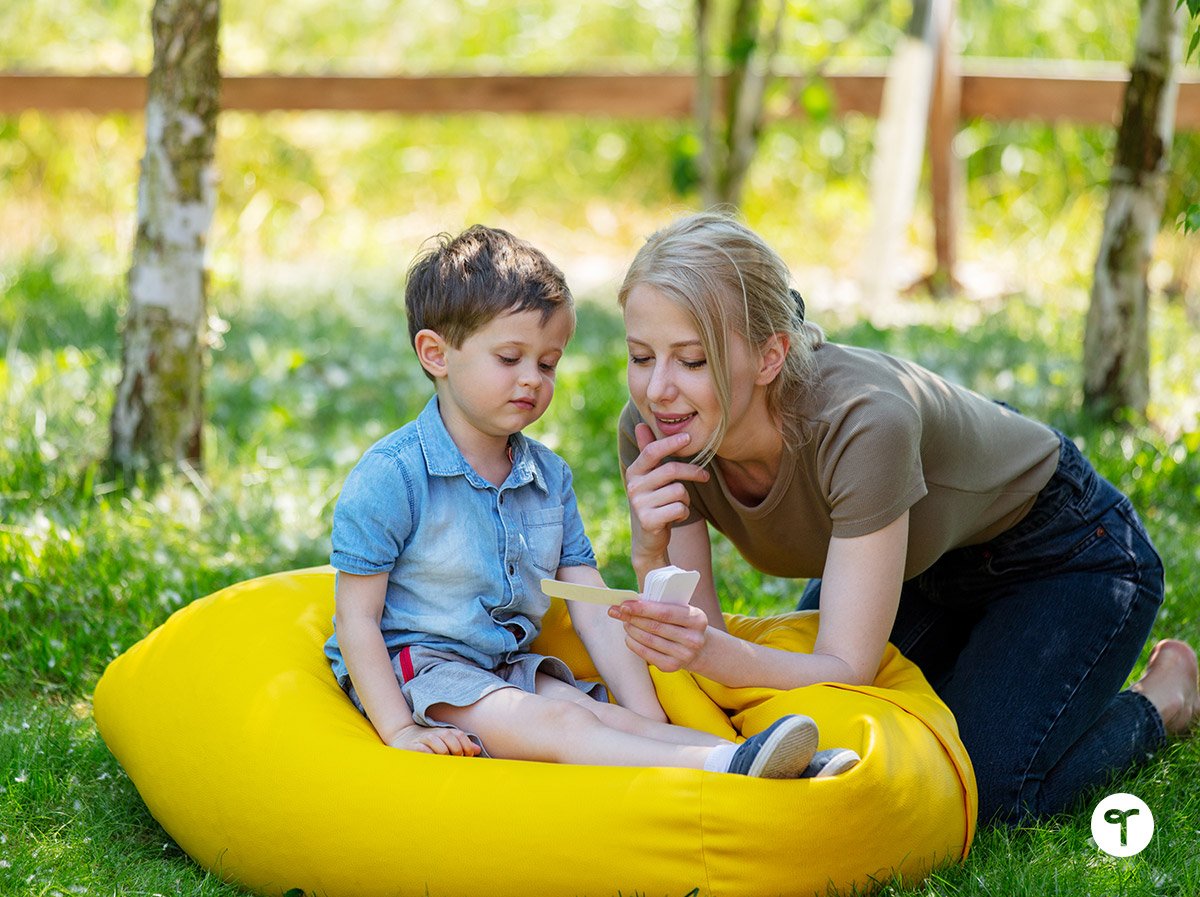 On a scorching hot day in the middle of summer – lunchtime playground duty calls for one thing – a great wide-brimmed hat! Other teachers spoke about the importance of sleeves on your outfits to look after your shoulders from the rays of the sun as well as some sunglasses.
"Look after your feet and your eyes. Comfy shoes. Sunglasses. Also a good hat." – Louise Shedden
(7) Dress Code Expectations
If you are starting at a new school, it may be worth just checking if they have a dress code. School dress codes range from corporate to very casual.
"Definitely find out the dress code expectations from the school first. You want to make sure that what you are choosing is appropriate to the school you're going to work at." – Samanthaj Mck
"Check to see if your school has a staff dress code policy before going shopping!" – Cyra Brown
"One or two blazers make any outfit instantly professional." – Hayley Chrisholm
(8) Accessorise
Lanyards and funky earrings are popular among the teaching community! It's the perfect what to dress up a bland outfit and great if you feel like you need a refresh but don't have the budget to buy new clothes all the time.
"Accessories are a cheaper way to change it up if you are bored of your wardrobe and on a budget." – Belinda Joy
"Matching lanyards and earrings…or any pretty accessory that you have that's appropriate." – Micelle Ann
"Jewelry can make any outfit fun or pop! Even stud earrings!" – Katie Maher
(9) Dresses for the Win
When it comes to tips about curating your teacher wardrobe – dresses were a big pick!
"Dresses are an easy staple and can be worn with T-shirt's underneath." – Jea Ann
"I love dresses! They are my easy go-to and bonus points if they have pockets." – Amber Madison
(10) Plan Ahead
Many teachers get their outfits out for the week ahead, some even get out their matching lanyards for each outfit too! This not only makes each morning a little easier – as you've taken out the 'What am I going to wear today?' question, but it also means you can plan your outfits depending on what you may be doing on a particular day.
"Don't wear anything that you love on art day cause it might just get a painted handprint that will never wash out. RIP my beautiful silk skirt." – NicHayden Smith
"Have a 'uniform'. I have two options. I have my chino pants in different colours and a basic coloured top. Or my colourful midi skirts with a basic coloured top. It is the best way to get ready and have a varied wardrobe." – Hannah Louse
"Casual for sports day and last day of term." – Tea T-n
(11) Don't Spend too Much
You don't have to go to the bank for a loan to get the ultimate teacher wardrobe. Think about mixing and matching items and making sure each item is versatile! That summer dress can totally be a winter dress with some tights and long sleeve top underneath!
"Aim for things that coordinate and you don't have to buy too much. A lot of my teacher wardrobe is black, navy, red, and white. Accessories make each outfit look different." – Hayley Chrisholm
"Have all the classics to mix & match." – Leigh Nicholson
"Make sure the pieces are versatile. The same theory as a capsule wardrobe!" – Tish Welsh
(12) No Ironing
I'm not sure about you, but I really don't enjoy ironing! And, as teachers, we don't have A LOT of spare time on our hands – so, buying items that don't crease or need ironing is an easy win! Enjoy that cuppa in the morning rather than having to iron your outfit for the day!
"Nothing that needs ironing. The tops I always buy for teaching are the type of material that doesn't crease." – Sian Angel
(13) Bags, Bags, Bags
Bags are not only a great staple item, but they can also add to your outfit too! All that marking you took home to mark on the weekend that stayed in your bag…. yeah, that pile of papers needs a home!
"Maternity bags make a great teacher bag – so many handy compartments!"
"Teacher Carry All! The best bag ever!"
(14) Keep it Simple
We thought this was a great tip to end the blog on – just a few simple tips that are very practical!
"Comfy, practical and has pockets!" – Tiarna Watts
"Simple! Flat shoes and throw on a comfy and loose dress" – Sara Reynolds
"Black bottoms (Skirts/pants) as I always seem to get pen or dirt or something on them. Black hides so much." – Mishy Bondy
"Pockets, breathable, washable, comfortable. Nothing fun about a teacher who is uncomfortable alllll day." – Sarah Ann
Thanks to the wonderful teachers who helped us put this blog together.
If you are after some more inspiration, head on over to the Dress Like a Teacher! Facebook Group.