It would be hard not to be aware of Australia's recent devastating bushfire season, given the huge amount of coverage it's received in the news and on social media. As the number of updates reduce, it may appear that the crisis is over – however, the destruction and devastation caused by Australian Bushfire Season remains current for those directly affected.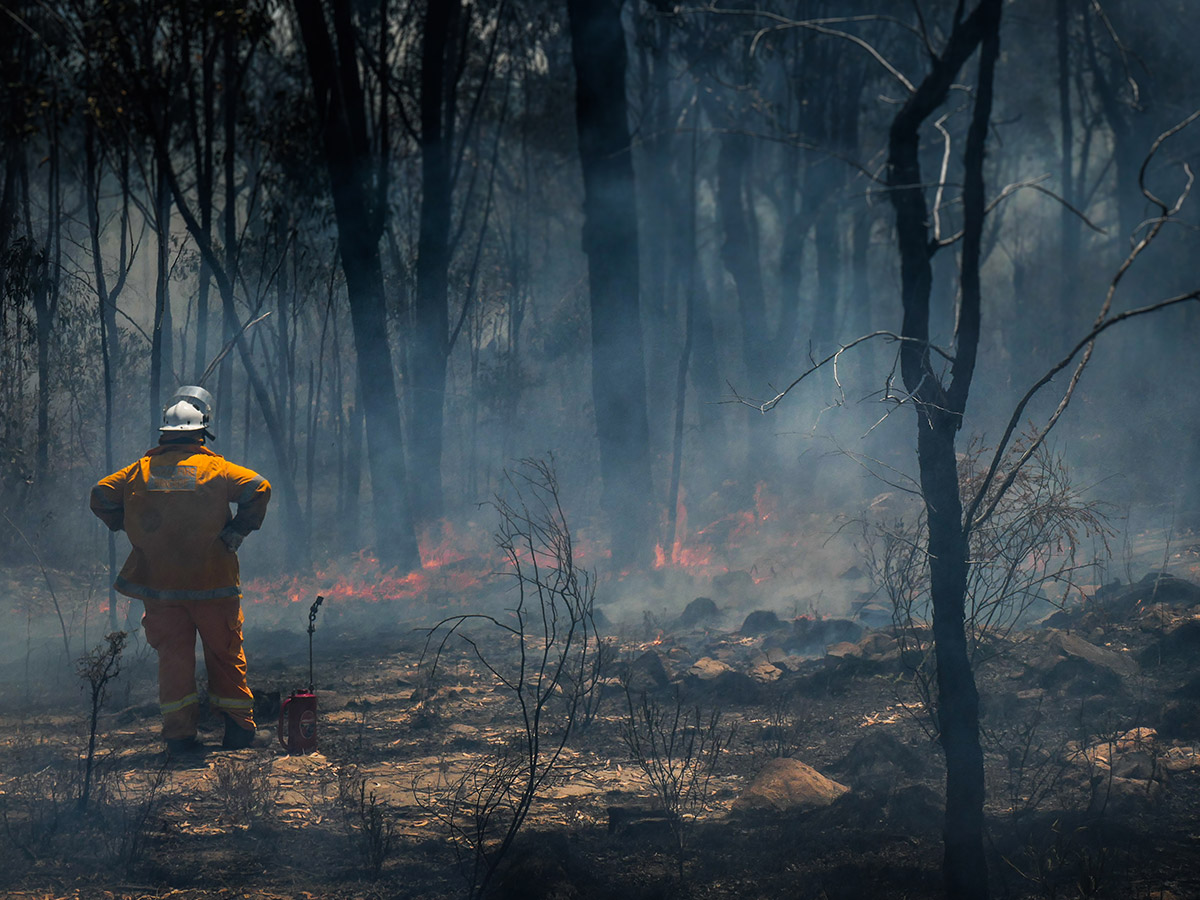 Source: Stu Shaw/Shutterstock.com
But there is some light that has come out of this dark time – and that is the strength and support that the rest of Australia have shown for fire-affected regions during this bushfire emergency. It's no surprise, then, that bushfire relief has become a topical issue as we've started the new year.
You may be asking yourself "How can my school help?". Moreover, your students may be asking themselves the same thing!
For those of us lucky enough to be out of the danger zone, the urge to do what we can to support these people is strong. But, where do you start?
---
Easy Ways to Support the Bushfire Relief
You don't have to be on the ground in the communities themselves to lend a helping hand. There are some simple and thoughtful ways that you and your class can assist in the bushfire relief efforts.
Become a Buddy School
There have been some heart-warming stories about schools that have rallied together and started the school year against the odds. This is an incredibly important thing for the students, especially the families who had lost everything and whose children may have been needing to get back into a familiar routine.
Why not reach out to one of these schools and offer to become a buddy school? This can look different, depending on what your school has access to and what your buddy school needs.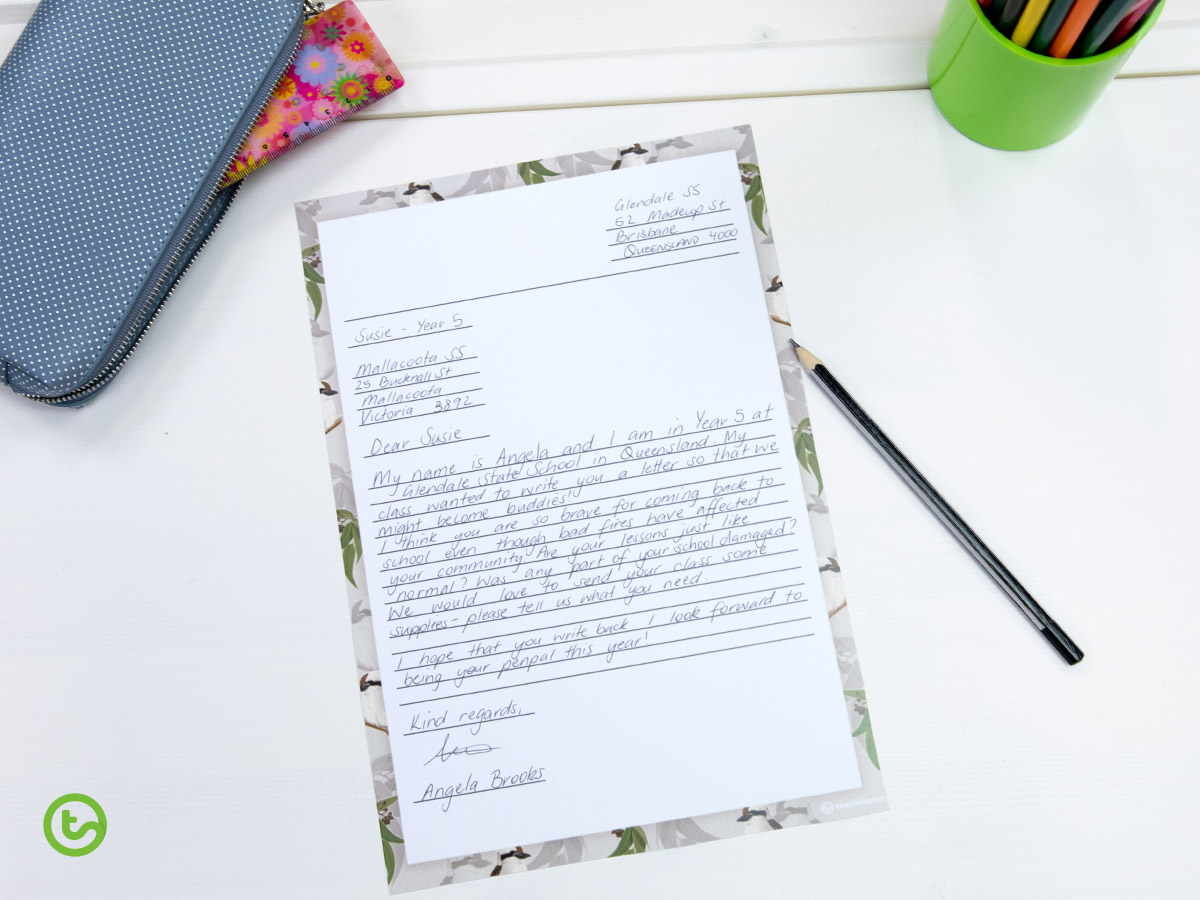 Why not encourage your students to become penpals and share letters with another student at the buddy school? Our Native Australian Flora and Fauna – Portrait Page Border has a beautiful Australian-themed border that would be perfect for a letter or picture.
Be sure to have a chat with your class about appropriate content for these letters. Remember, their recipients may have recently experienced trauma and so sensitivity is encouraged.
Some more ideas for buddy school support:
Share lessons or exciting occasions, such as incursions, over skype.
Ask your buddy school for help educating your students on bushfire safety and recovery.
Send weekly packages containing pictures, letters and messages that your students want to share to cheer up the teachers and students at the buddy school.
---
Donation Drive
Many people like to support those in need by the provision of much-needed resources, such as water or food.
This is one relief effort where you could definitely reach out for the support of your school families! Encourage your students to run a food donation drive where they collect unwanted non-perishable groceries and send them to families who have lost everything.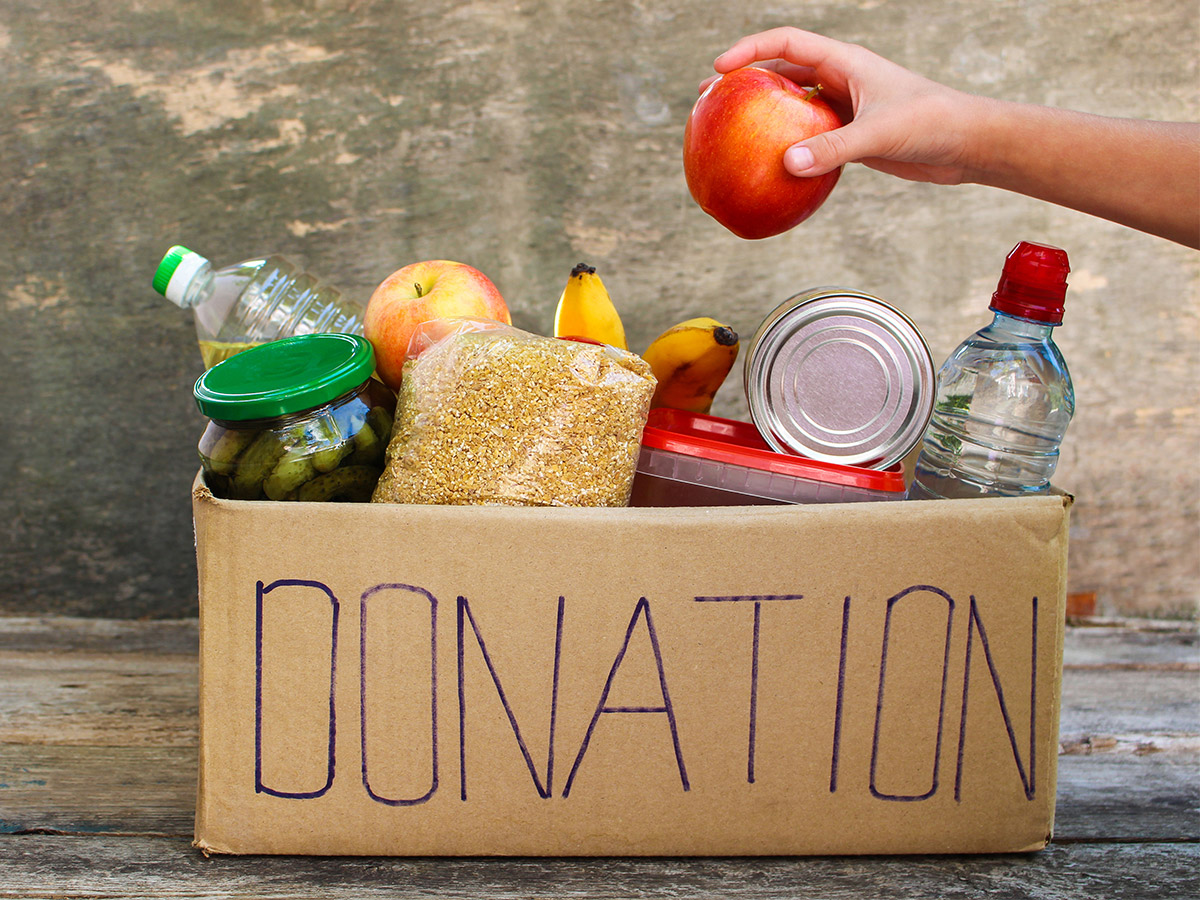 Source: Victoria 1/shutterstock.com
While many charities have been accepting money-only donations, there are several foodbank-related organisations which provide food to those in bushfire-affected communities. Some welcome all manner of items, while some have more strict guidelines, such as not accepting fruit and vegetables.
Check the website below for guidelines and addresses to send your collected food to.
---
Fundraiser Day
Raising funds is a sure-fire way to make sure that you're helping as much as you can. Donating money helps these communities get exactly what they need. It can also go towards other worthy causes, such as animal welfare and rehabilitation, or Fire Service support.
There are so many fun things you could do to raise money at your school! Why not ask each child to bring in a gold coin donation for a free dress day, cross country or colour run?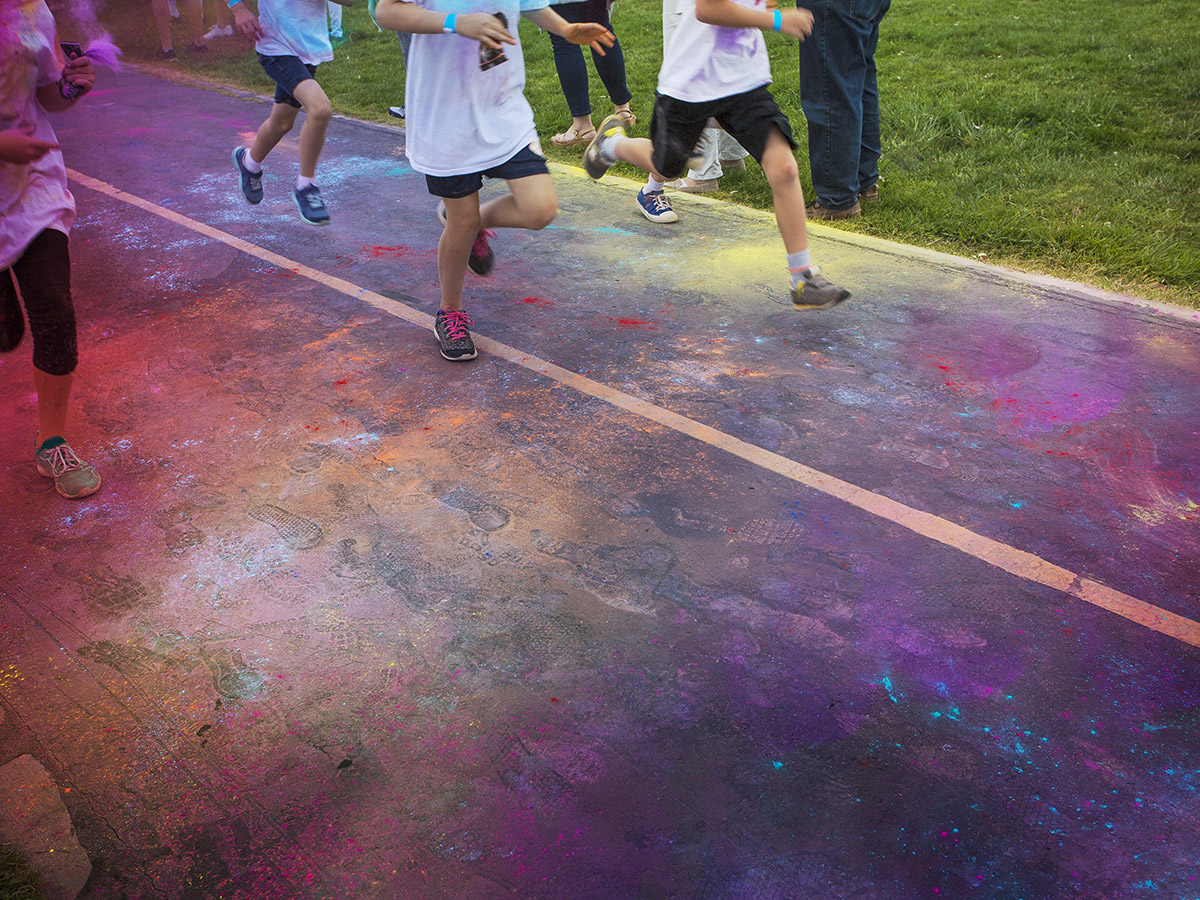 Source: Brocreative/Shutterstock.com
Other great ways to raise money for bushfire relief include hosting a carwash day, bake sale or even a sausage sizzle! Ask your students for ideas – they are sure to come up with fun, easy ways to raise much-needed funds. Our blog, Step-By-Step Guide To School Charity Fundraising is full of heaps of practical advice to help you set up a fundraising initiative in your school.
For information related to monetary donations for bushfire relief, take a look at the list at the end of the post.
---
Show Appreciation for Our Firies
Showing appreciation for the bravery and courage that has been shown by Australian Fire Services is another way your school can show support for the Bushfire Relief. If donations are not an option, words of encouragement and thanks would be welcome in their place.
The students at Meredith Primary School in Victoria put together these amazing illustrations. Why not encourage your students to draw an image of Australian animals thanking the firefighters for taking on the bushfires to protect their homes?
Better yet, send members of the Fire Service an award that will brighten their day. Our Native Australian Flora and Fauna – Award Certificate and Australian Animals – Award Certificate are bright, happy awards that are sure to bring a smile to any recipient!
If you are donating money to one of the Australian Fire Services charities, why not send them a certificate and a letter of thanks to bring it all together.
---
If any of your students are struggling with the aftermath of Australian Bushfire Season, read our blog Helping Children Cope with Traumatic Events.
Bushfire Relief Appeal Charities and Organisations
Fire Services:
Victorian Country Fire Authority
South Australian Country Fire Service
Community Charities:
The Salvation Army bushfire appeal
Red Cross' Disaster Relief and Recovery
The Foundation for Rural and Regional Renewal (FRRR)
Animal Charities: