Well, most of us are now in the midst of online teaching and learning. This is certainly unprecedented circumstances and one that many of us have never had to navigate.
Planning the learning of your students remotely and assisting and supporting the parents of your students would no doubt be taking up most of your time. But, it's important to try and replicate common classroom practices that we know assist and support our students in the common learning environment. One important aspect is positive reinforcement. This blog will outline a number of ways you can still provide positive reinforcement during school closures.
One small digital note, video or digital sticker may just make your students day! And help the parents too…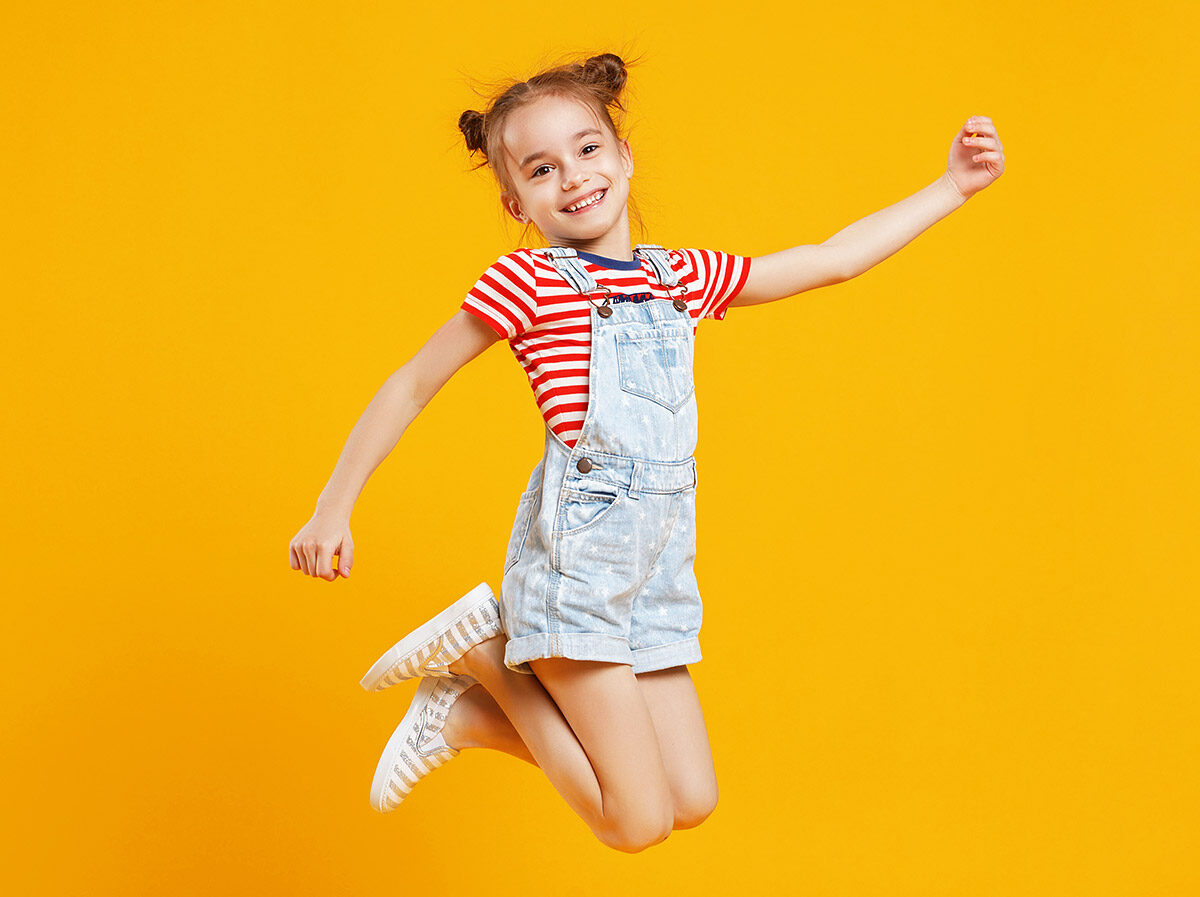 Shutterstock.com / Evgeny Atamanenko
---
Creative Ways to Provide Positive Reinforcement During School Closures
Getting creative! That's the motto at the moment, teachers are coming up with ingenious ways to maintain contact with their students and to also balance home and school life. Providing positive reinforcement is no different and here are 7 awesome ways to still keep the positive spirit alive in your classroom!
(1) Digital Stickers for the Win
We have converted all of our fantastic Teach Starter stickers into digital stickers for teachers all in one easy to use Word document. Easily copy and paste your chosen sticker onto the students' work when submitted, and send it back to them with a bright and cheerful message!
Alternatively, we have provided our stickers in a zipped file with each individual PNG.
(2) Record a Video Message
The days will certainly fly by and no doubt your to-do list is continuing to grow! You may have a constant stream of student and parent emails and you're still trying to teach the students of essential workers that are attending school.
But, taking 30 minutes out of your day to record a handful of nice video messages for your students is something that will not go unnoticed. A personalised video recording from their teacher is sure to brighten their day – just imagine the joy on their faces! Simply record it on your phone and email it to your students or their parents. It doesn't need to be fancy!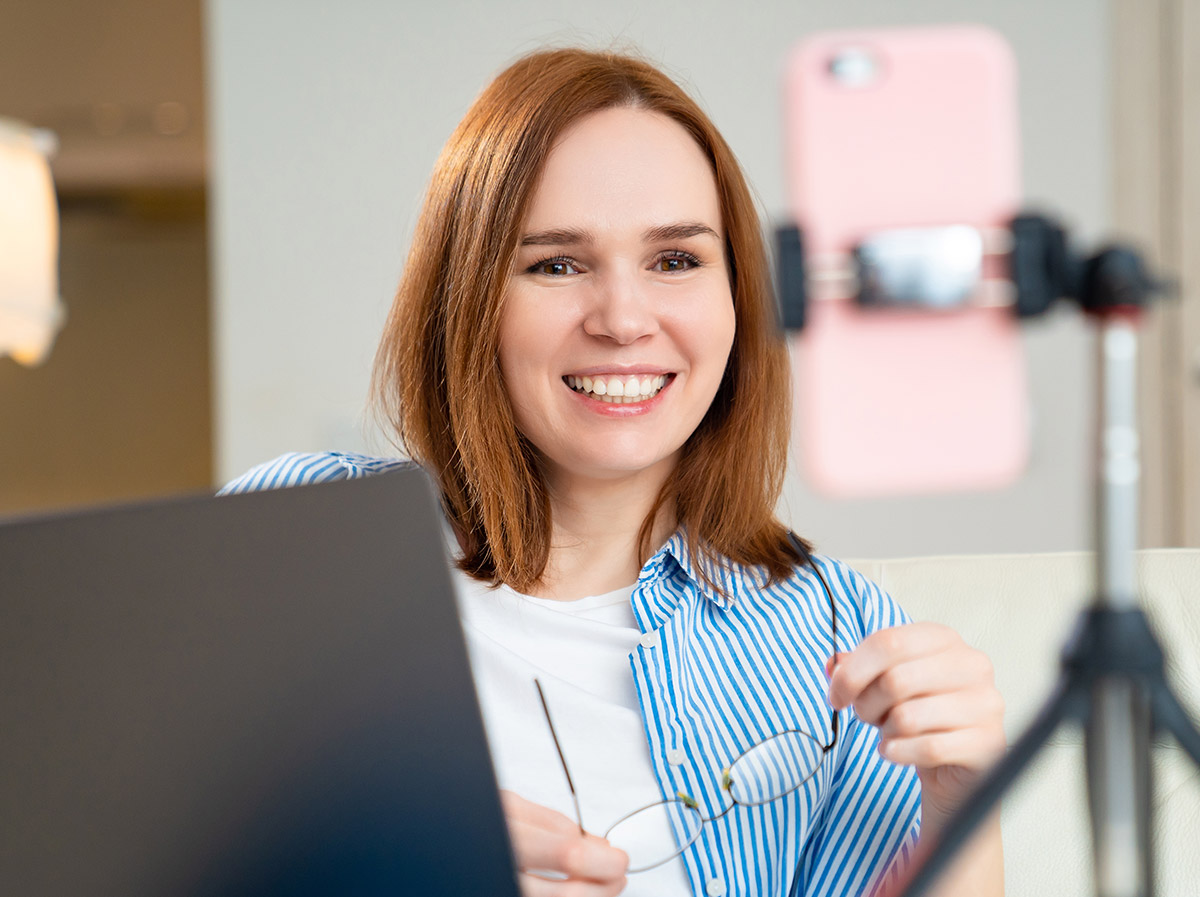 Shutterstock.com / Andrey Sayfutdinov
(3) Bitmoji Fun
We've written about the old Bitmoji before in our blog, Be the Coolest Teacher Around – Bitmoji in the Classroom. And, if you're thinking of doing something a little bit more, why not have some fun with Bitmoji and send some positive message postcards or just a handwritten note. Rather than sending via the snail mail you may like to just take a photo of a nice handwritten note to send to your students saying the notes will be waiting for them on their desks when they get back to school!
Here's a wonderful example from @_misslohse.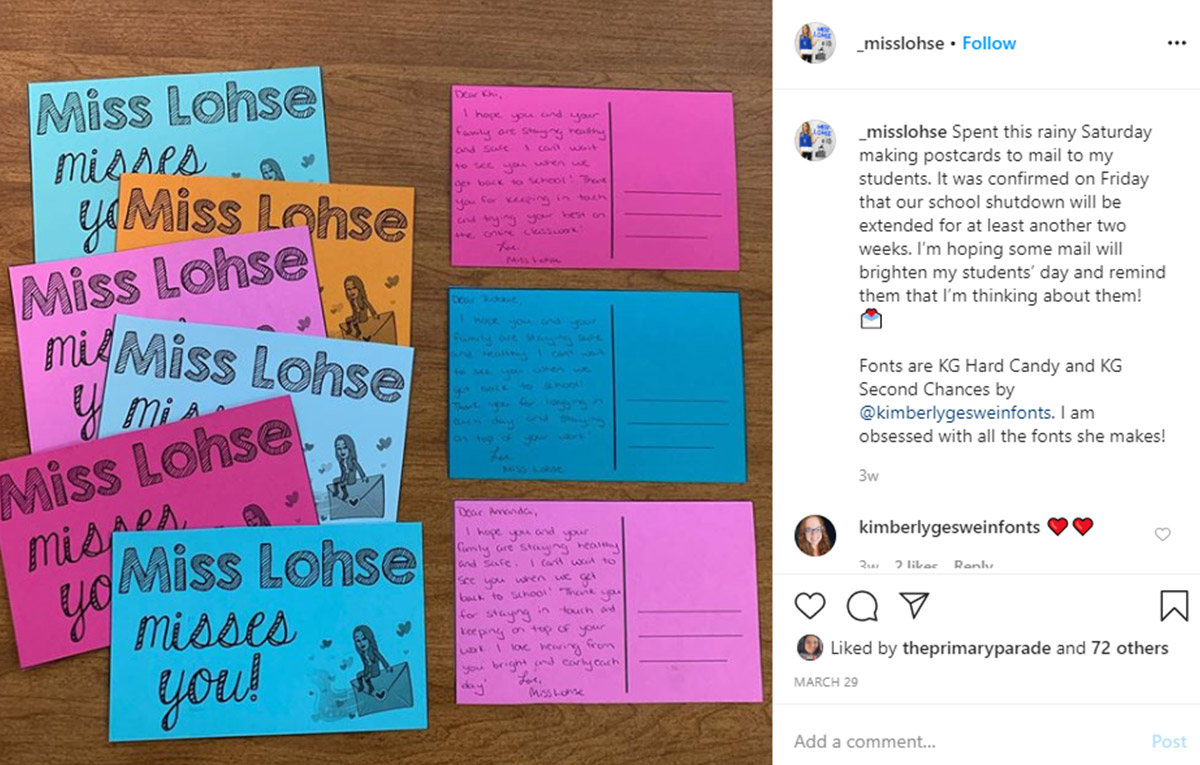 (4) Utilise the Digital Platforms You are Using
Many platforms, including our online learning tool, Assess, allow you to provide timely feedback to your students about their work. Remember to use this function to provide some positive reinforcement to your students during this time.
A simple digital message saying "I can see how hard you are trying – keep up the good work!" may just be what a student needs!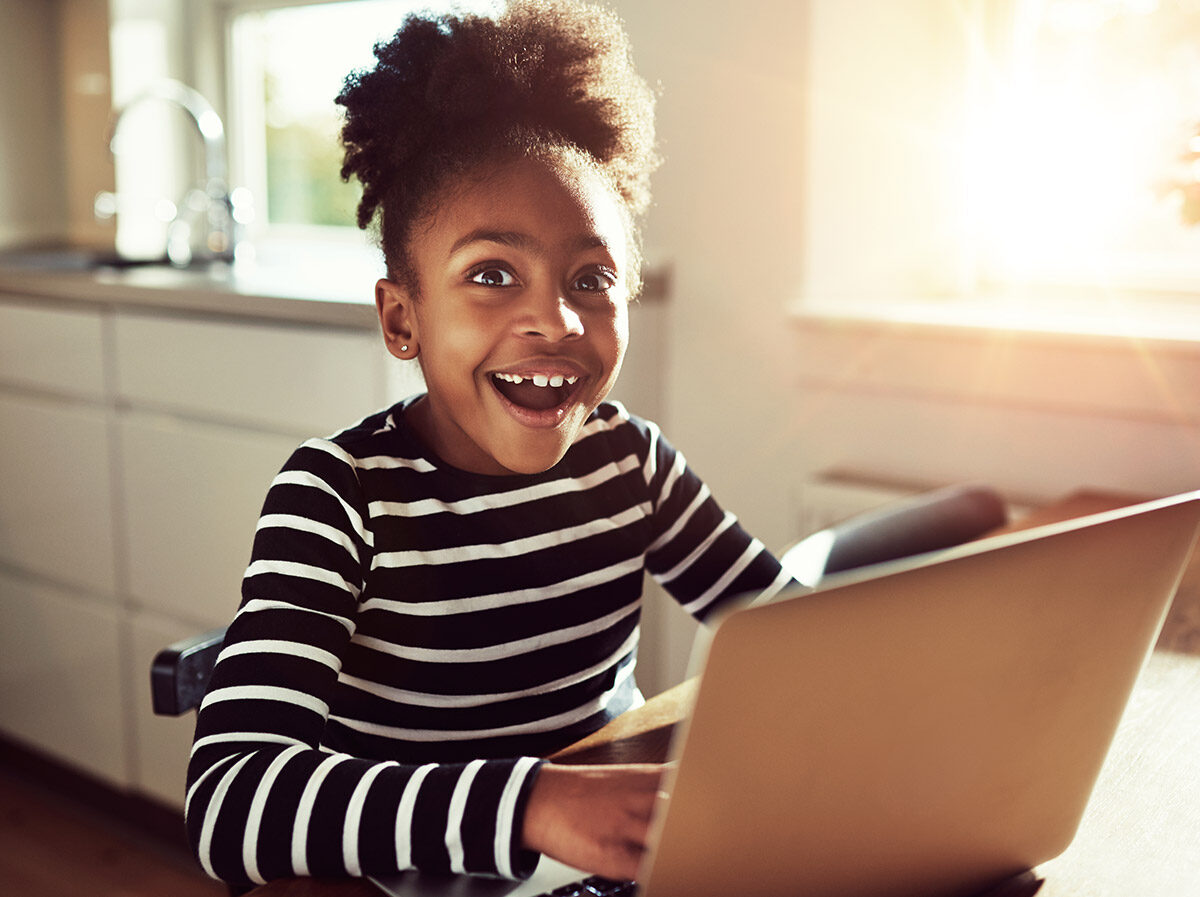 Shutterstock.com / Flamingo Images
(5) Simple Phone Call
A simple phone call to your students to say keep up the good work is also another easy way to provide them with positive reinforcement. Many teachers are calling parents to provide support and guidance during home-schooling. Why not then use that opportunity to have a quick chat with the student and provide them with some positive -feedback. If a phone call isn't possible – a simple text message is just as powerful!
"I can see you have worked really hard on that narrative story – keep it up!"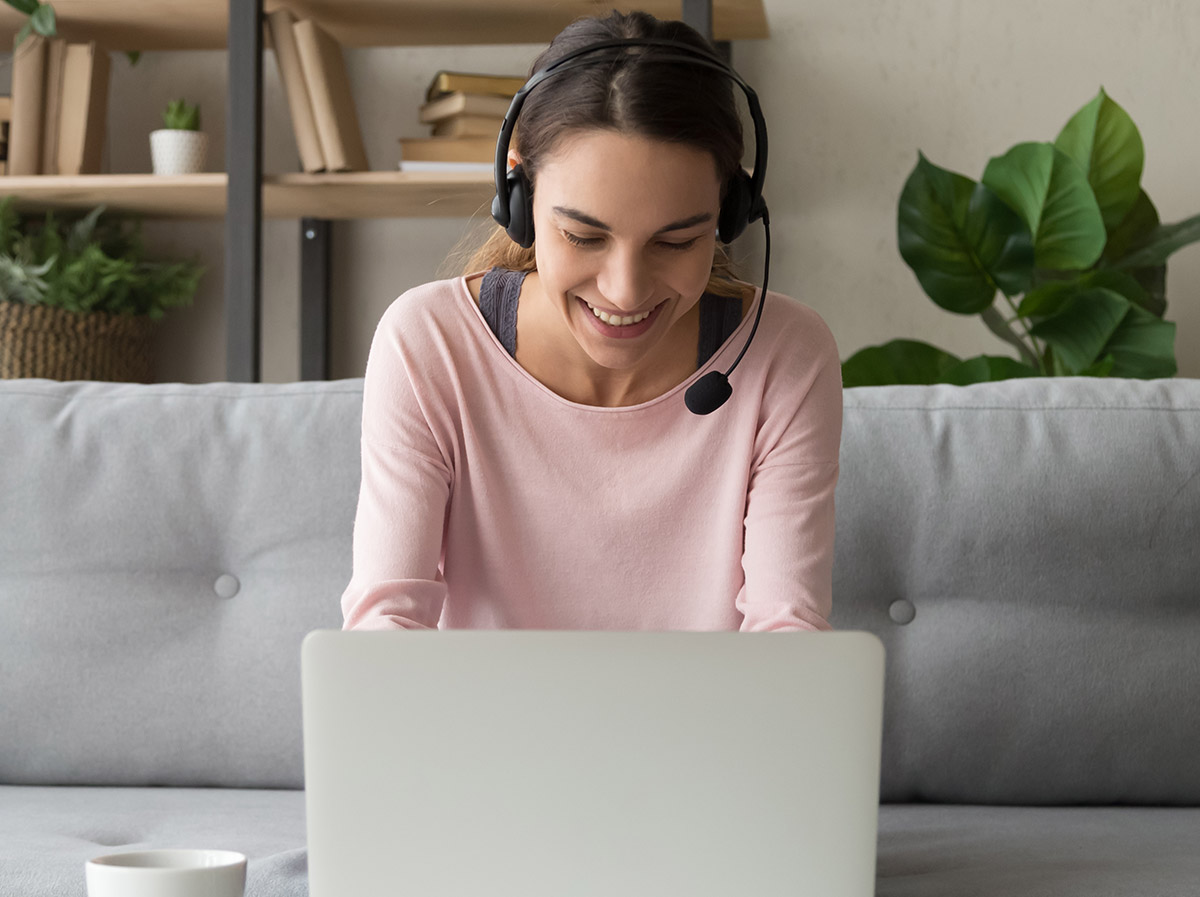 Shutterstock.com / fizkes
(6) Student of the Week
If in your classroom you usually had a student of the week, keep this routine happening while students are working from home. Maintaining similar routines, as much as possible, is not only going to help the students that are coming to school but also the students that are working from home!
Why not make it a little different and surprise the students by giving each and every one of them a certificate for something they did during the week that you were impressed by.
You may like to check out our certificates and awards collection.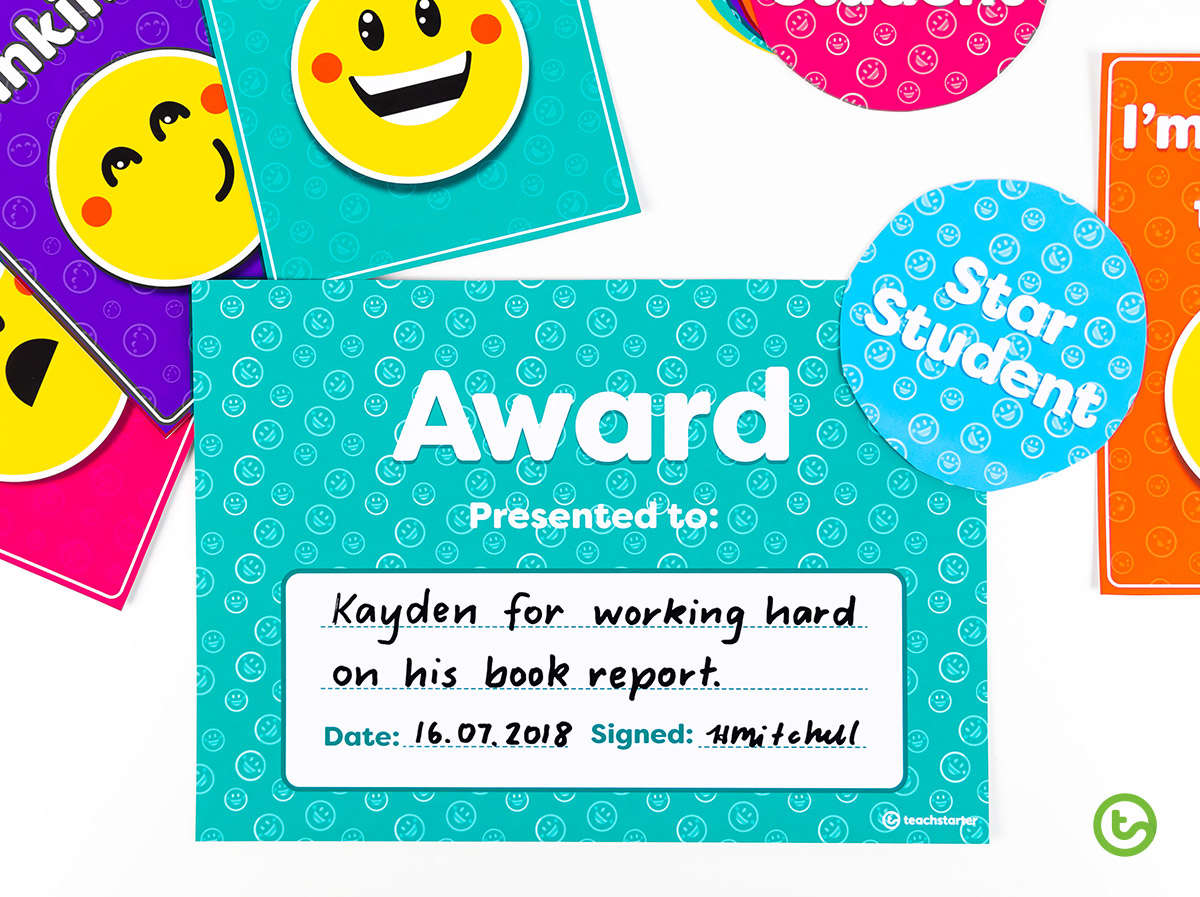 (7) Send a Positive Affirmation
We have a collection of student affirmation cards that are perfect to send to students. Once a week, send an individualised morning message with a chosen affirmation card that best suits how you feel that student may be coping with the whole situation.
Here's our collection of beautiful downloadable student affirmation cards ready to go!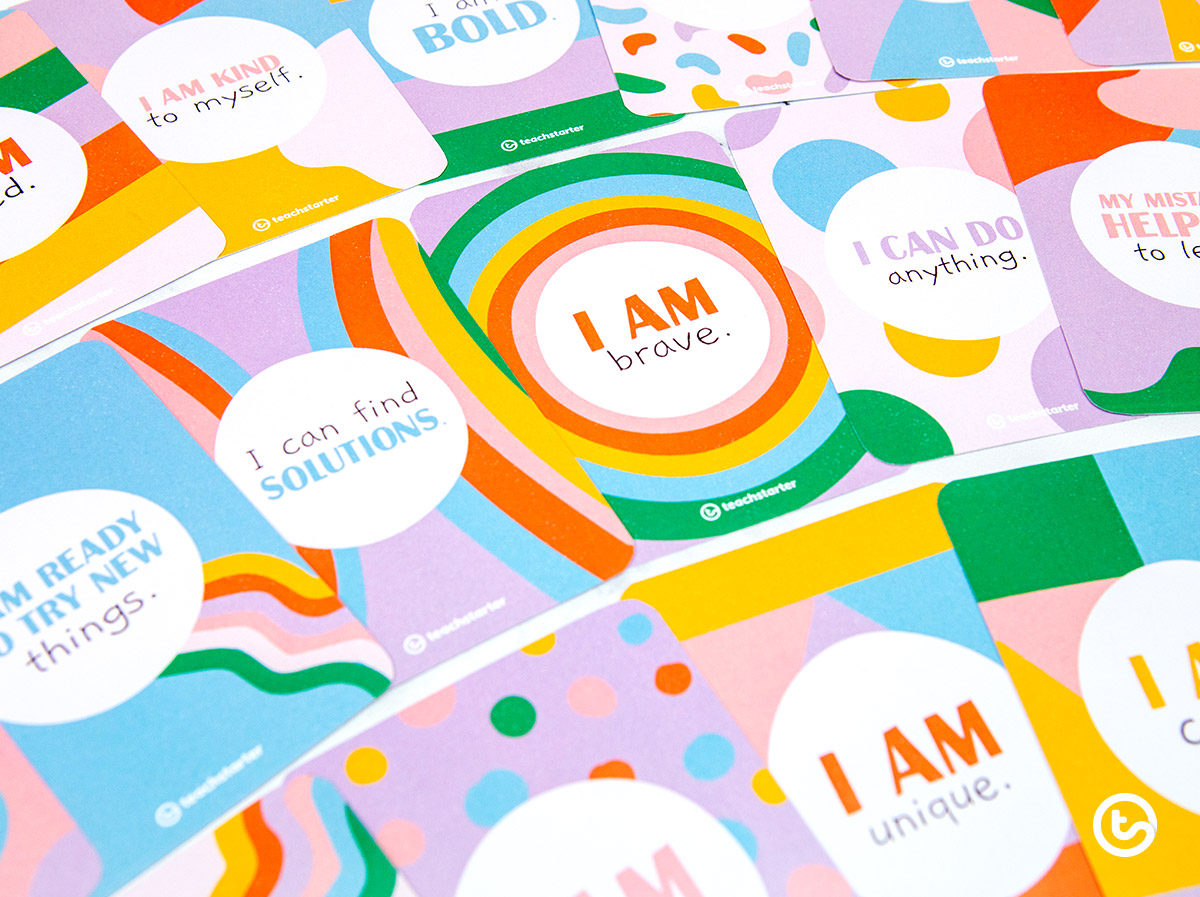 We hope some of these ideas inspire you to try something different during this distance learning period. Remember, it doesn't need to take too long. But, setting aside a little time each week to be conscious of ensuring students are still receiving a little positive reinforcement may just mean students are feeling more positive at the end of a week!
Have you got a different idea?
We'd love to hear from you – share in the comments section of this blog!