More and more inspiring teachers are taking phonics games outdoors and getting their students moving with active phonics games. All you need is a creative mind to inject some serious energy into phonics games and take teaching and learning phonics to a whole new level.
Pass the Sound
Phonics games can be so simple and yet are often the most effective way to teach letter and sounds. I love this idea from Teach Your Monster to Read. If you fancy giving Pass the Sound a go with your class, use our Jumble Mania – Circle Letters with Blends, Digraphs and Phonemes to pass down the line!
---
Make Friends with Your P.E Teachers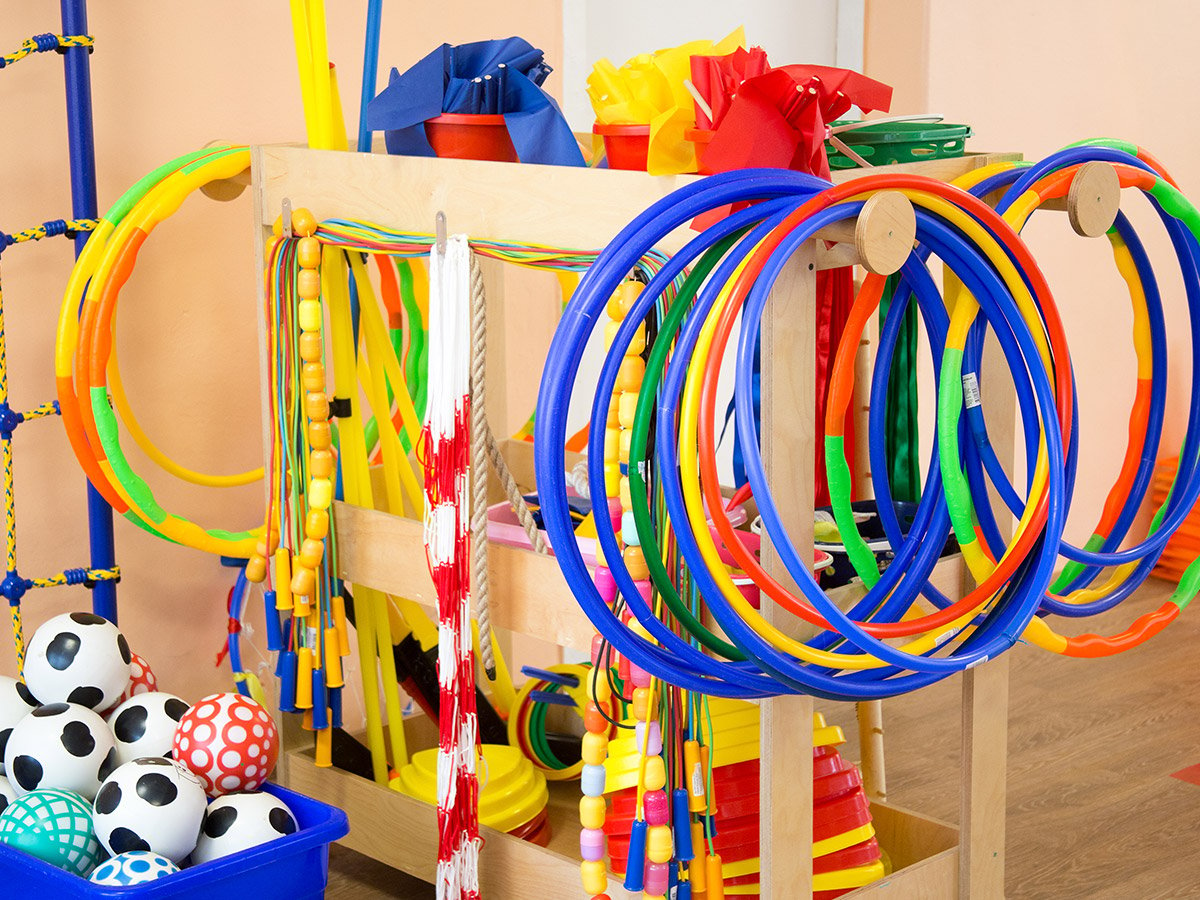 To get your phonics games planning and prep off to a flying start, it's a good idea to connect with your school's Physical Education teacher. There are heaps of engaging and effective phonics games that can be played with a few pieces of sports equipment commonly found in schools. To make a solid start, inquire about the possibility of borrowing:
bean bags
hula hoops
step hurdles
5 soccer balls
mini soccer goals
hacky sacks or other small balls.
If you need to update your school sports equipment stash, head to HART Sport: Sporting Goods and Fitness Equipment. You'll find everything you need and more for phonics games and active learning.
---
Holla and Hula Phonics Game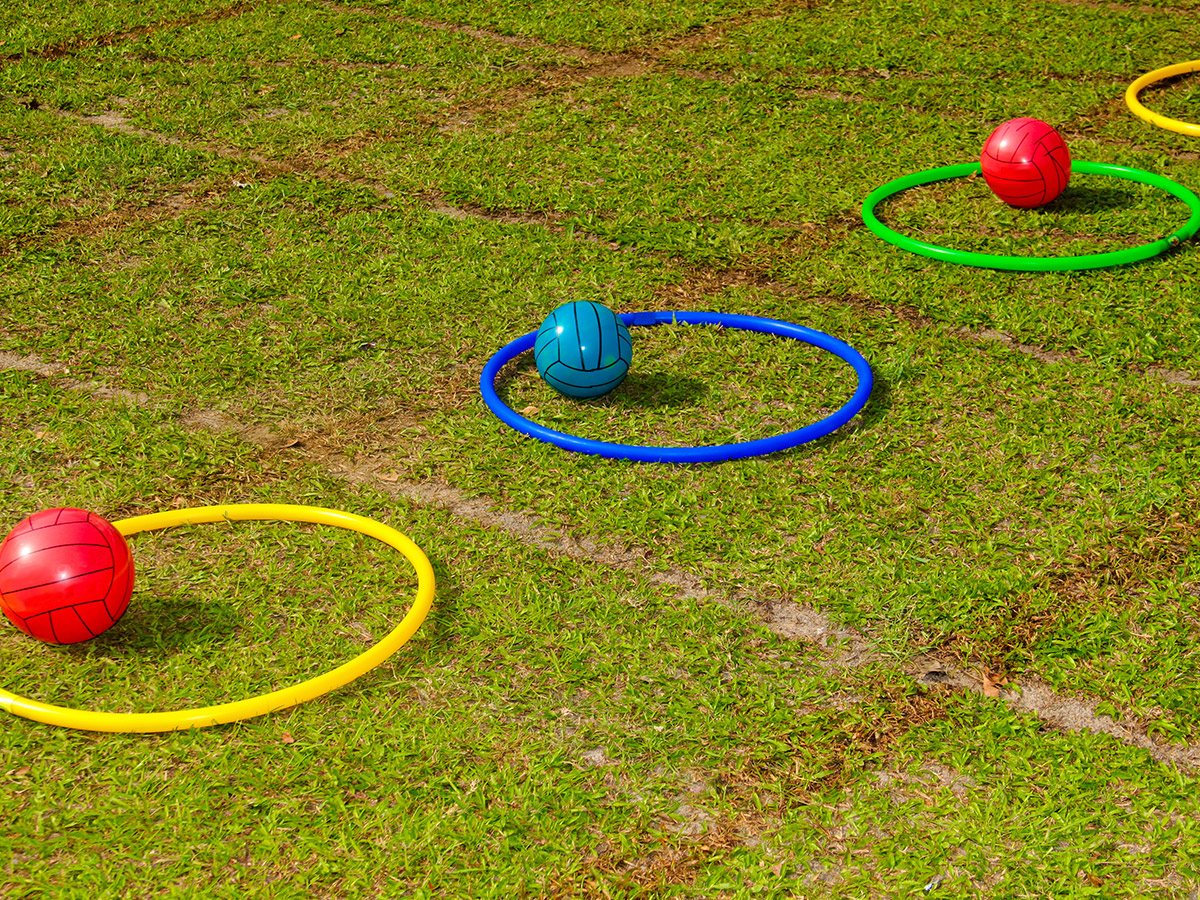 With a little bit of imagination, phonics games can be high energy and action packed to maximise learning. You can adapt the phonics focus to suit your teaching and learning needs. In this example, the learning intention is to consolidate knowledge of the common digraphs ch, wh, sh, ph and th.

You will need:

five hula hoops
five soccer balls
five mini soccer goals (optional)
How to set up and play:
Set up five hula hoops with a different coloured ball inside each hoop.
Place one digraph card (ch, wh, sh, ph, th) in each hoop.
Create a pile of ch, wh, sh, ph, th flashcards or word cards (enough for one per students), face down and at a suitable running distance away from the hula hoops.
Encourage students to line up behind the pile of cards.
Ask the students to pick a card, read it aloud, run to the corresponding hoop and place the card in the correct hoop.
When all of the cards have been placed into the correct hoop, give students a turn to kick the ball in groups of 5 (and return it to the hoops for the next five students).
---
Honk and Hurdle
Phonics games can't get much funnier than Honk and Hurdle. This active game involved students honking their nose, jumping hurdles and sounding out digraphs and blends. It's brilliant for small groups but also can work for the whole class.
You will need:
three or four hurdles (additional if you choose to set up more than one hurdle run)
digraph flashcards.
How to Set Up and Play
Set up three or four hurdles, evenly spaced, in a safe open area.
Place a pile of digraph flashcards, (enough for one per student), at the end of the hurdle run.
Arrange your students in a single line behind the first hurdle.
Encourage students to take it in turns to jump over the hurdles, pick up a flashcard and hold it up so that the other students can see.
Encourage the student next in line to read the flashcard shown, sound out the digraph and say the word. For example,"wh is for whale".
If the digraph is correct the student holding the flashcard honks their nose and runs to the back of the line.
---
Bust It Out Phonics Bingo

If it's phonics games that you're looking for, forget sitting down at classroom desks for a civilized game on bingo.
It's time to let your students bust it out with Phonics Bingo!
Take a look at our collection of phonics games that include bingo games galore! Encourage your students to bust out their best moves as they mark off letters, sounds or cvc words on their bingo card. Then, go all out and play some bust it out music for the winner to celebrate their victory.
---
 Phonics Hopscotch Games
Hopscotch has been around forever and is classic fun for students. Don't forget that some of the best phonics games evolve from the simplest of ideas. Phonics Hopscotch is a brilliant way to bring physical activity and fun to learning letters, sounds and letter patterns. The great thing about hopscotch phonics games is that they can be adapted and used with students ranging from Year 1 to Year 6!
---
Pirates and Sailors
Your students will love to play Pirates and Sailors! I had to share this brilliant idea from Teach Your Monster To Read. You can play it with 10-30 children!
You will need:
a hall or a playground
hula hoops  (10-15) to make islands
pictures of objects that begin with target graphemes (one per
hoop)
grapheme cards (at least three per child).
You can download comprehensive instructions on how to play this at http://teachmonster.co/physical-games.
---
Phonics Cups Word Building Games
On a calmer note, phonics games can be soothing too and oh, how I love this clever idea from Imagination Tree.
You can differentiate this word building activity to match the needs of your students and there's something very engaging about using paper cups.
Where can you get those cute paper cups from? I've had a scout around and found a pack of 250 disposable sauce dishes for only $16.39 at Nisbets. You'll have heaps left over to share with your teaching team or to use for other phonics games.
---
Phonics Connect 4 Hack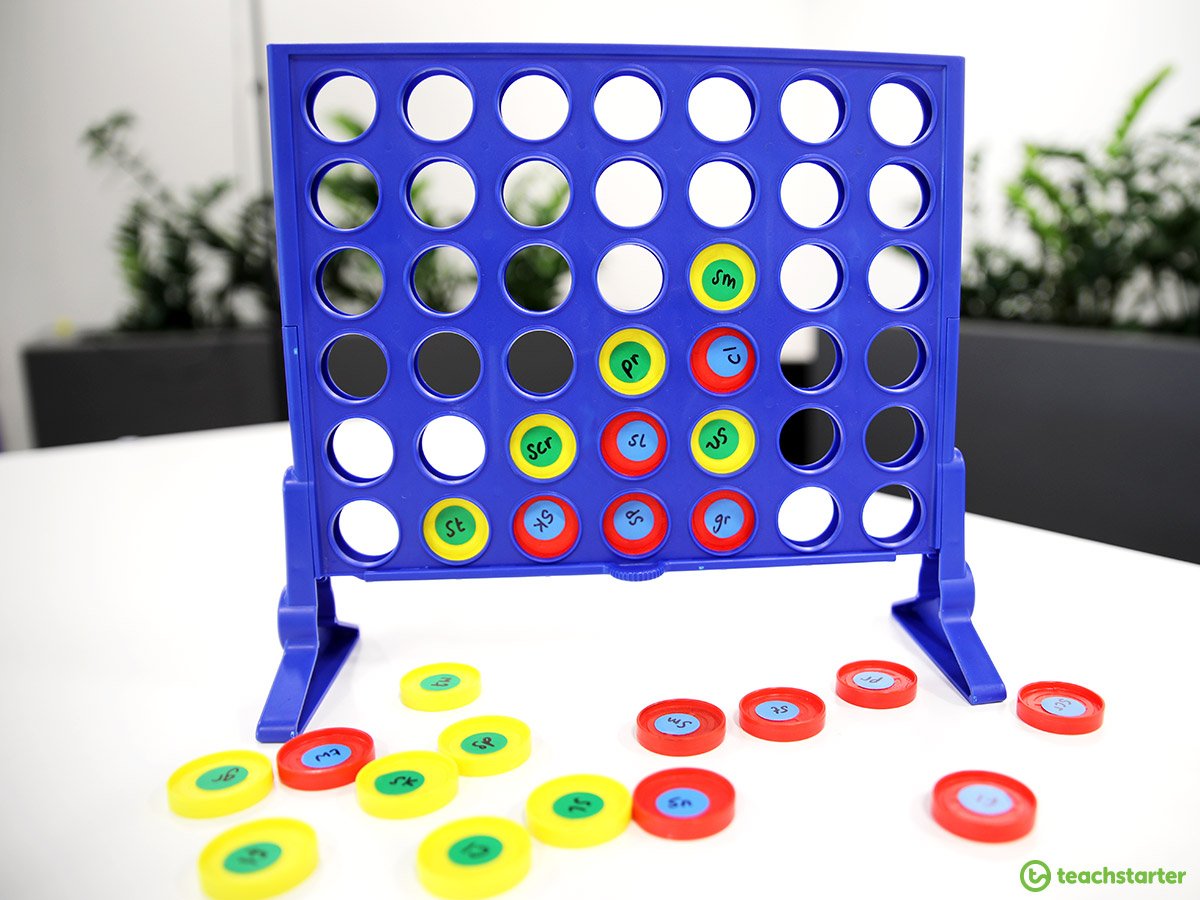 If it's a sit-down phonics game you are looking for, check out this clever Connect 4 hack, perfect for literacy groups or as a fast finisher incentive.
Why not ask parents and guardians if they are able to dust off and donate Connect 4 games from home?
Simply attach sticky dots onto each Connect 4 checker and choose a phonics focus. I decided to focus on consonant blends as there are lots of them! There are 42 counters so you'll need 21 consonant blends (the same 21 for the red and yellow checkers).
Students play with a partner and take it in turns and try to get four coloured checkers in a row horizontally, vertically, or diagonally before their opponent. For the phonics twist, encourage your student to sound out the letters and sounds as they go.
To extend more confident learners, encourage them to give a word for each letter or sound in their winning row as an extra prerequisite to winning!
---
Are you feeling inspired? It's time to accelerate learning and bring some buzz to your classroom with phonics games. Choose one of these games now and give it a go!
If you loved this blog, read Phonics Games Part 1 | Blend and Digraph Resources (FREE).
I'd love to hear your feedback and to get a glimpse of the phonics games that are happening in your classroom.
Share your photos on Instagram #teachstarter