Report card season is upon us again but never fear, Teach Starter is here to help! We have an entire teacher-facing Report Card Writing Resource Collection full of materials to help you streamline your reporting process. Possibly, though, the most exciting resource for teachers is our brand new Report Card Comment Generators!
Introducing: Our New Report Card Comment Generators!
We often have requests for differentiated report card comments that align with the Australian Curriculum. Our team of teachers and web wizards have listened, and developed our game-changing new resource, the Report Card Comment Generator Tool!
Grouped by year level and by learning areas (English and Mathematics), this series of downloadable tools will revolutionise the way you report!
Rest assured in the knowledge that each generator tool:
contains comments that are linked directly to the current Australian Curriculum Achievement Standards.
provides differentiated report card comments for English and Mathematics on an A-E scale.
In developing this resource, we consulted the Australian F-10 Curriculum for English and Mathematics. All strands within these learning areas are accounted for, in order to support the varying levels of reporting depth that individual schools (or departments) require.
Hot tip: Our Achievement Standards for English and Mathematics downloadable tables are another handy resource to refer to as they clearly show the sequence of learning outcomes across the year levels.
How to Write Report Card Comments Using Our Generator
Let's step you through simple the process of creating your own differentiated and curriculum-aligned report card comments for English and Maths!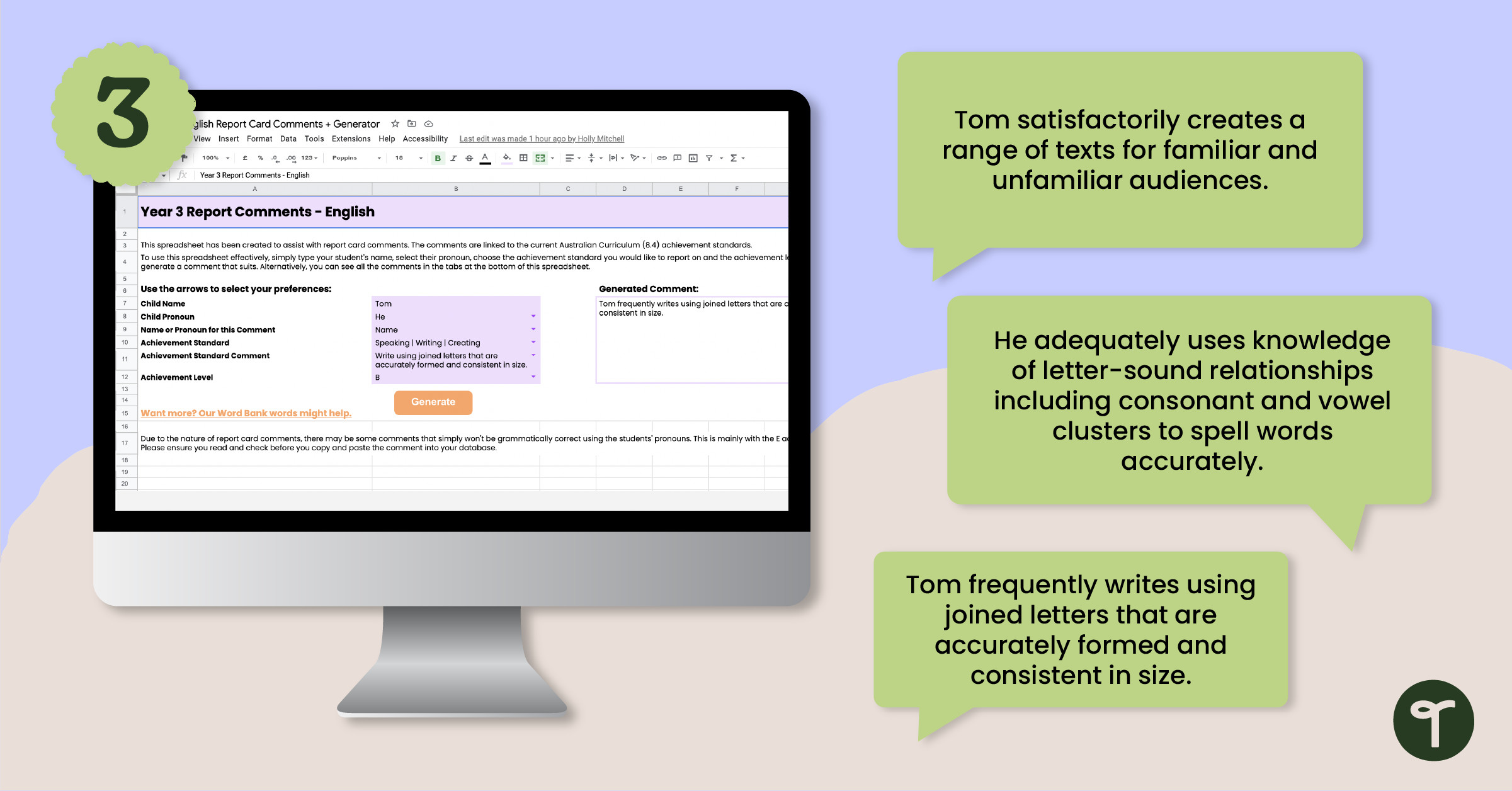 Navigate to our Report Card Writing Resource Collection and locate your year level and learning area's resources (for example, the Year 3 Report Card English Comments download illustrated above).
Download the resource in one of the two available file formats (Microsoft Excel or Google Sheets). You will be asked to make a copy and save it to your device or computer.
Type your student's name, select their pronoun, and choose the achievement standard you would like to report. Next, select the student's achievement level. This will automatically generate a custom comment.
Proofread the generated comment.
Copy the generated comment and paste it into your reporting database! Easy!
Techy stuff: When using the automatically generated comment tool, you will be prompted to authorise recorded macros. This is a simple and safe process.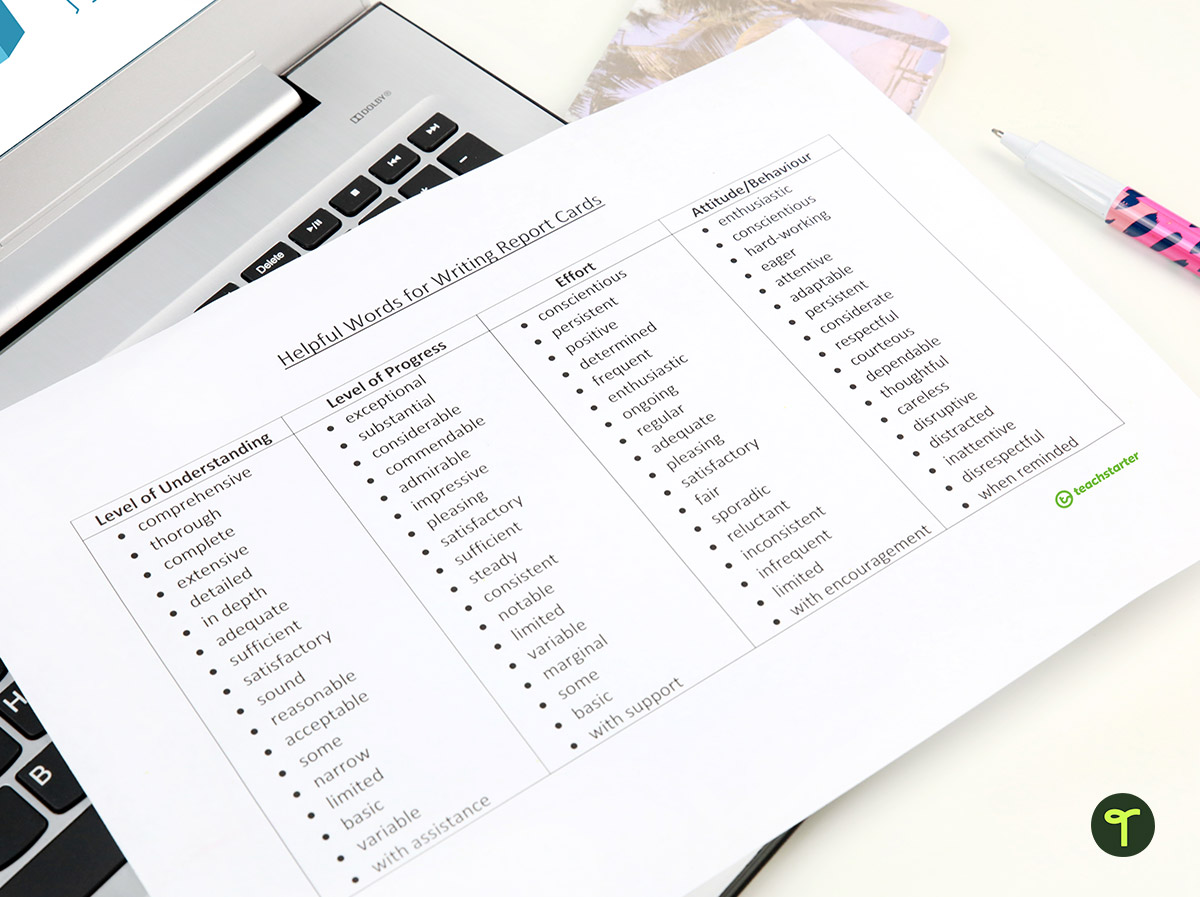 Extra Features and Handy Resources for Report Writing
Our Report Card Comment Generators use descriptors to differentiate the comments across the expected levels. Each download includes a Word Bank tab with handy words which you can substitute for added customisation and accuracy when reporting on student progress.
We also have our ever-popular Helpful Words for Report Card Writing guide, which is great to have on-hand at this time of year!
Hopefully, Teach Starter's Achievement Standard-Aligned Comment Generators and these tips on how to use them can help you save some time at this very busy time of year.
All the best with your report writing, teachers!