Can you believe we are heading into the last term of the school year for 2021? And, we all know what that means! The ever time-consuming, most procrastinated job of a teacher…report cards are fast approaching! Back in June 2020, we wrote about how report cards during COVID-19 were going to look a little different, due to many children across Australia completing their school work at home for half a term. Who would have thought we would still be here in Term 4 of 2021 thinking about how to do report cards with many students in Victoria and New South Wales still completing a lot of their school work from home? What did your report cards look like in 2020? Will they look different this year?
This blog aims to highlight how report cards looked different in 2020, and provide some resources to help you complete your report cards for Semester 2 of 2021!
You've got this!
What Did School Report Cards Look Like in 2020?
We did a bit of digging and asked around our teaching community. It seems, like many things, each state and each education system did things a little uniquely. However, one thing is for certain – most report cards that went home in 2020 looked different to normal.
Here are some examples from teachers about what their report cards looked like:
General comment with a tick and flick.
General comment with goals for Maths and English.
Focus on social and emotional comments.
No progression points, one comment for English and Maths with a focus on remote learning.
Grades plus a general comment.
No changes – report cards as usual.
Report Card Comment Bank
Well, it's hard to go past this downloadable report card comment bank for any report card time. Even if you are just writing a general comment – this is the resource for you. Teachers are getting into report cards earlier this year – this downloadable document is currently trending on the website. Also, it is one of our most downloaded resources – so it's teacher approved!
Pages of report card comment goodness!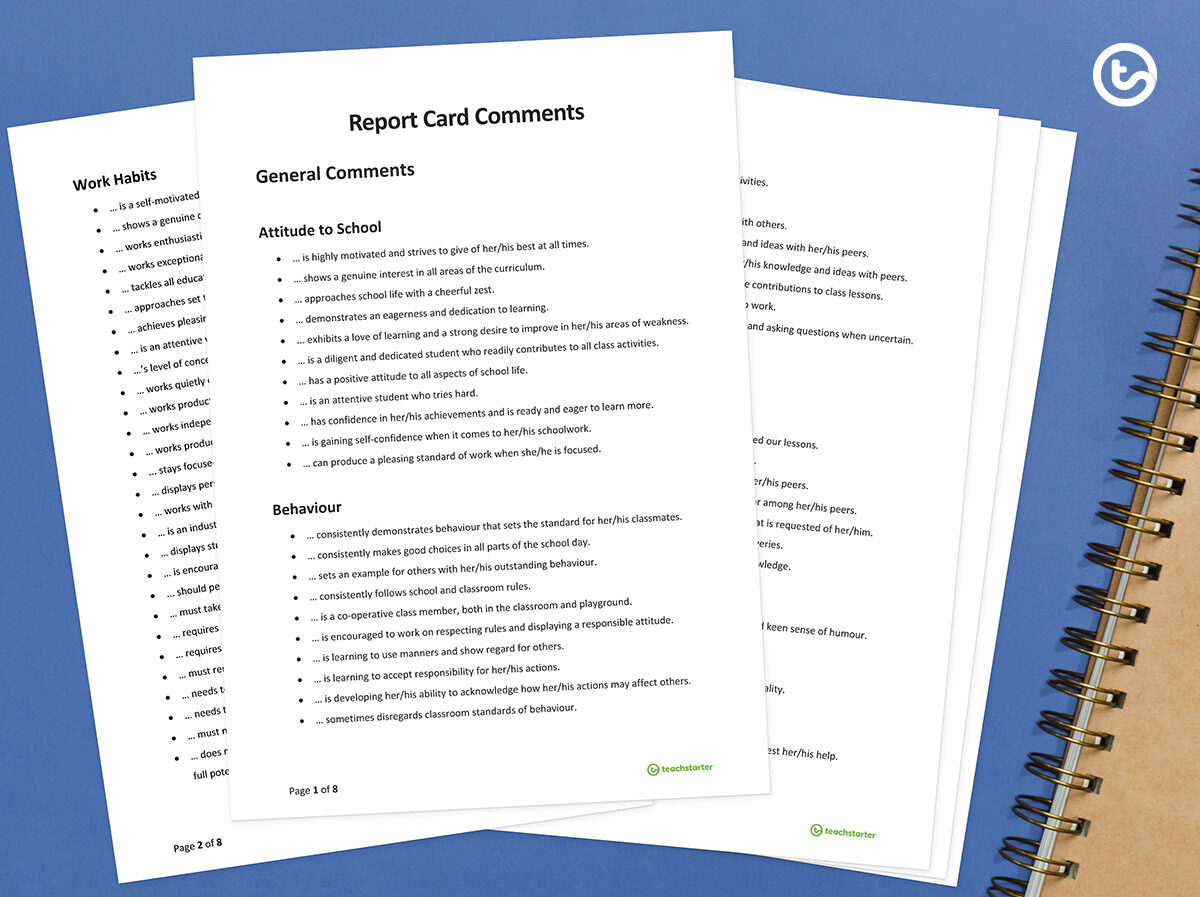 Report Card Comments – Remote Learning Focus
This comment bank may help you if you have been asked to report on remote learning. One of our members requested this back in June, and it very quickly jumped into the top ten resource requests! It was obvious that some teachers were wanting report card comments tailored to distance learning. Therefore, one of our highly experienced teachers got to work and created these beautifully written report card comments specifically relating to home learning.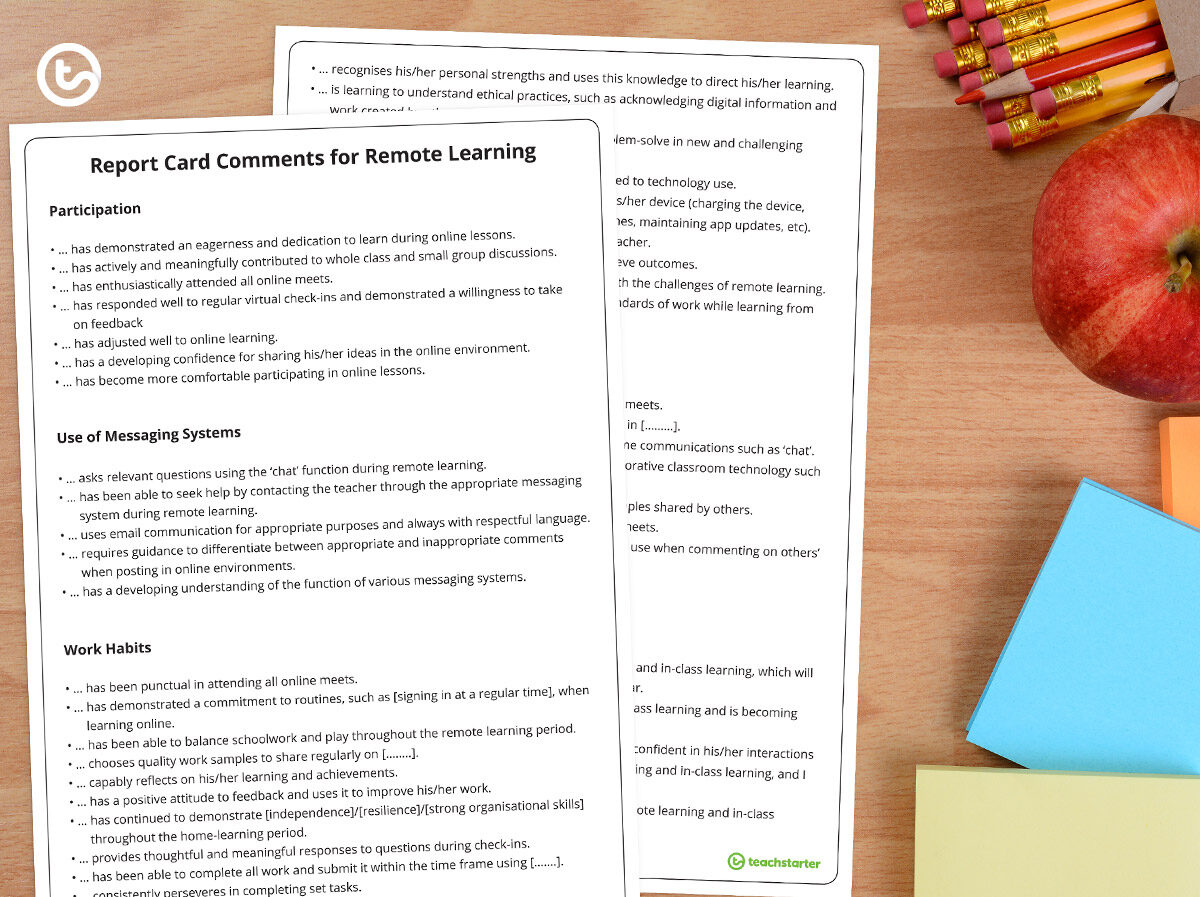 Using the Australian Curriculum Standards
Many teachers were asked to write student goals to send home in Semester 1. Now, writing student goals to use with students in the classroom isn't a new thing for teachers! But, writing them to send home to parents was a new concept for teachers to comprehend. That's where The Australian Curriculum Standards were useful to guide the writing of these goals.
Whether you have been asked to continue writing these goals for Semester 2, or not, the Australian Curriculum Standards are a great tool to help write report cards. For more information on using the Australian Curriculum Standards to help with report cards, check out our blog – Report Card Comments Using the Australian Curriculum Standards.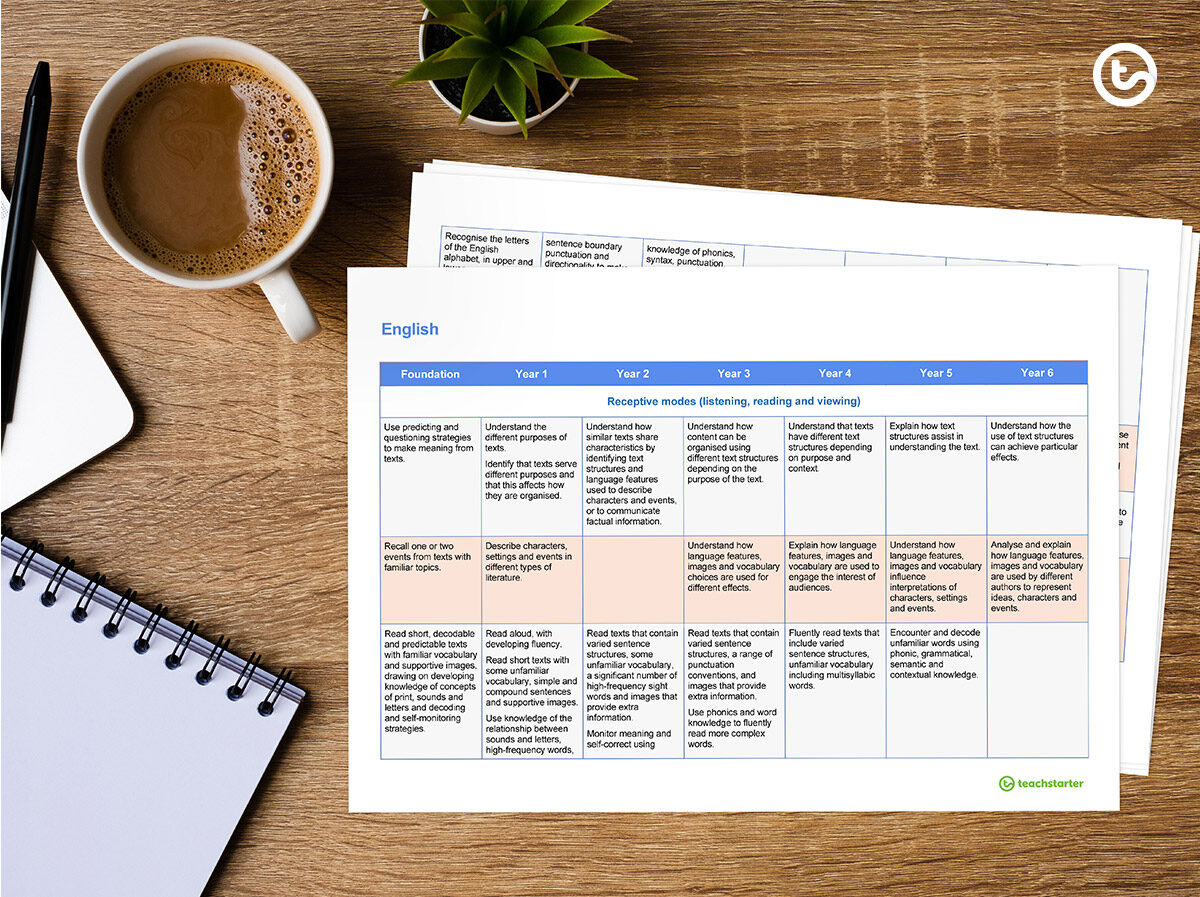 Our Australian Curriculum Achievement Standards – Mathematics and Australian Curriculum Achievement Standards – English are both available in Microsoft Word – so you can copy and paste certain achievements to help with student goal writing or report card comments.
Other Report Card Writing Resources and Blogs
We like to make report card writing as easy as possible. If you are still looking for a little bit more to help you out during report card writing this semester, this collection of blogs and resources may just be what you are looking for: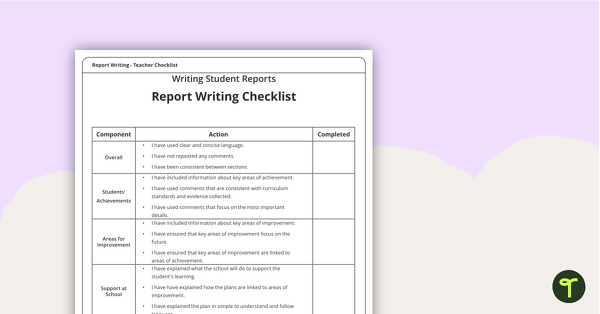 teaching resource
A checklist to help teachers ensure they have included all the basic components when writing student reports.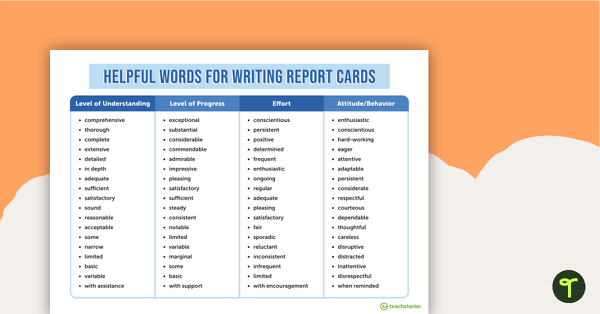 teaching resource
Some helpful words for writing report cards.
We hope this collection of report card comment banks and resources help you through!
Blog Image: shutterstock.com / Krakenimages.com