About The Pyjama Foundation
The Pyjama Foundation gives children in foster care the opportunity to change the direction of their lives through learning, life skills, and confidence. Through The Pyjama Foundation's Love of Learning Program, volunteers called Pyjama Angels are recruited, screened and trained, and then matched with a child in care to spend time with them once a week, focusing on learning-based activities.
Pyjama Angels read books aloud with their child, play educational games, and help children with their homework. But most importantly, Pyjama Angels provide additional support and give foster children a chance to reach their full life potential.
There are more than 1420 Pyjama Angels visiting children in care every week, and 90% of Foster Carers with children in the Love of Learning Program have seen the child's literacy and numeracy skills improve.
---
Why the Love of Learning Program is Important
There are more than 50,000 children in foster care in Australia. Many of these children have missed out on stable, positive and healthy family relationships and consistent schooling.
92% of children in care have below average reading skills by the time they are 7 years of age, and it is a struggle for them to catch up
75% of children are not completing high school •
35% of children in care enter into the juvenile justice system
The Pyjama Foundation's Love of Learning Program has proven to be an effective solution, as it supports children in care to form and sustain healthy adult attachments, relationships, gain improved educational success and increase their confidence and love of learning.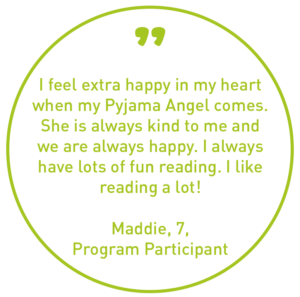 ---
Support National Pyjama Day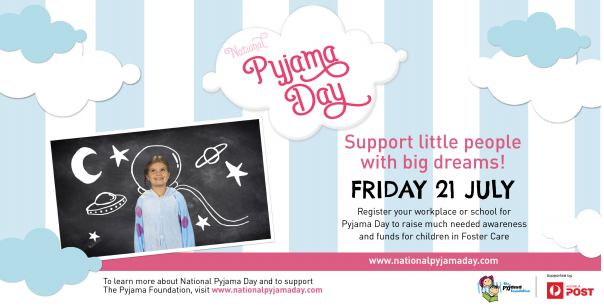 The Pyjama Foundation supports the dreams of kids living in foster care.
This July, wear your best bedtime attire to help The Pyjama Foundation raise much-needed awareness and funds for children in foster care. By wearing your favourite PJ's and by making a donation, you'll be making a difference to the lives of children in Foster Care.
With the money raised from National Pyjama Day, you'll be helping us offer learning skills to more than 1000 children, fund educational resources and help provide stable, positive relationships.
So this July put on your favourite PJ's, make a donation, and get your friends/colleagues involved!