A template to use to display a photograph of students' costumes for Book Week.
It's Book Week Parade Time!
The annual Book Week parade is a highlight of the school year for many students. The parade allows students of all ages to express their creativity by wearing a costume based on their favourite book character.
Capture this memorable moment by photographing each student in their costume and pasting it onto this Book Week character template. Students can then record the name of the character they are dressed as and the name of the book the character comes from.
Add the template to your students' work portfolios so they can remember the event for years to come!
Digital or Print? We Have Both!
Use the dropdown menu next to the Download button to select the editable Word file or the easy-print PDF.
The Word file enables you to insert a digital photo directly into the document.
Looking for more great Book Week resources? You're only a click away!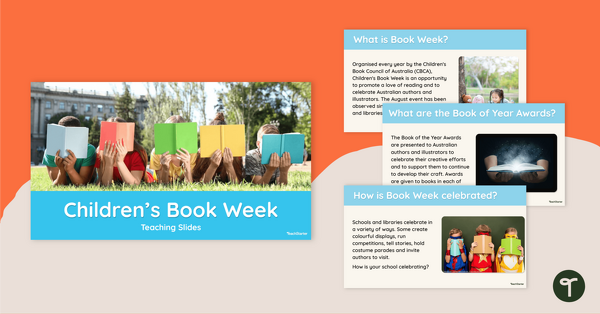 teaching resource
Teach your students about the history and purpose of Australian Book Week with this comprehensive set of teaching slides.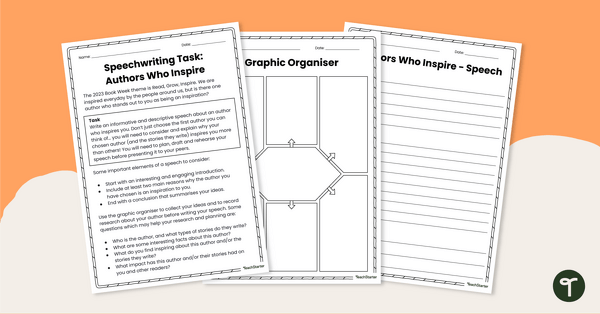 teaching resource
Research and celebrate an inspiring author with this speechwriting activity.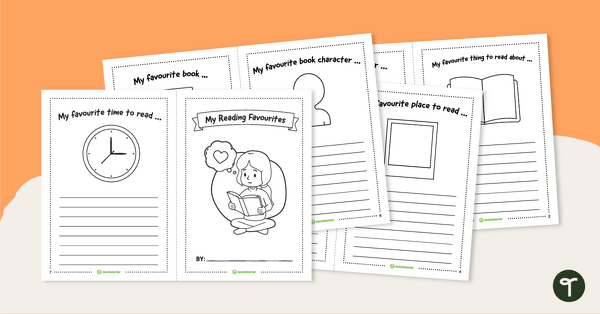 teaching resource
Create a mini-book filled with your students' favourite things about reading.