Stop with the tinsel. Stop with the glitter. Stop with the bonbons and the party blowers and the frantic end of year activities and games.

At least for a short while.
It can be hard not to find yourself and your entire class caught up in the rapid ride towards Christmas holidays. The frenetic energy can wear us all down! These peaceful, mindful colouring activities are great to add to your list of classroom Christmas activities. It is especially important to provide time for your students to practise mindfulness in the lead up to school holidays and the new year, as they prepare to face the anxiety of moving to a new class or a new school.
Christmas Mindful Colouring In Sheets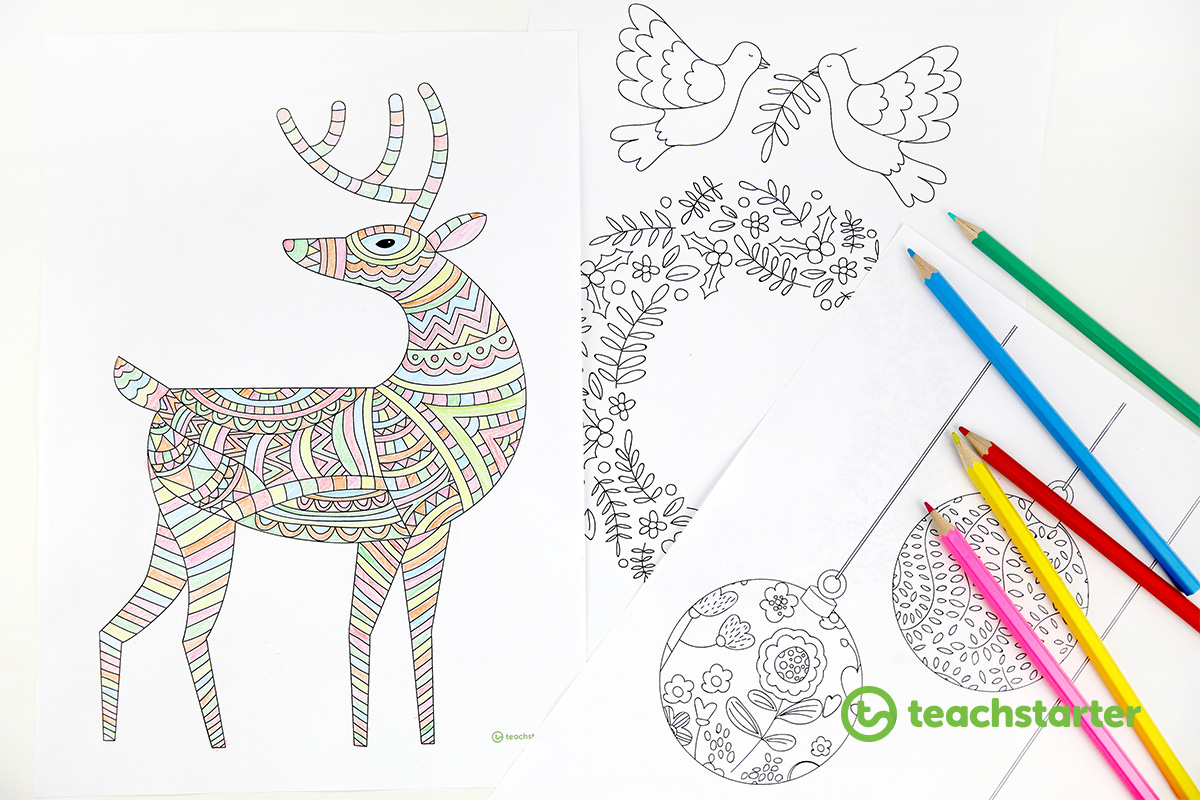 Recently one of our members put in a resource request for Christmas-themed Mindful Colouring Sheets.
I would love to see some type of 'Christmas Mindful Colouring In'. Possibly similar to that of the "Pattern Colouring In" style with intricate and detailed patterns. Something that preferably is calming and students can take great pride in.
Thanks!
It was a resource that we knew would be appreciated by many of you as we near the end of the year. Fleur, one of our talented designers, created a set of three Christmas colouring in sheets with a beautifully mindful aesthetic. These Christmas colouring sheets have already been downloaded thousands of times in just a few short days.
More Mindful Colouring Activities for Kids
As well as these beautiful, mindful Christmas colouring in sheets, we have other colouring in activities that would be wonderful alternatives for the children in your class who do not celebrate Christmas.
Make a Mindfulness Pinwheel
This Mindfulness Pinwheel Activity is from our collection of mindfulness activities for kids. The pinwheel template is both a fantastic colouring activity, as well as a wonderful mindful breathing activity.
If you're searching for more Christmas teaching ideas
or printable Mindfulness resources, you may also enjoy:
17 Christmas Crafts and Activities for the Classroom
18 Amazing Mindfulness Activities for the Classroom