Coming up with new classroom display ideas is one of those "little" jobs that can quickly become three hours lost in Google images and Pinterest! Here is one simple idea that can be adapted to any content or key learning area.
Classroom Display Ideas: Create a Help Centre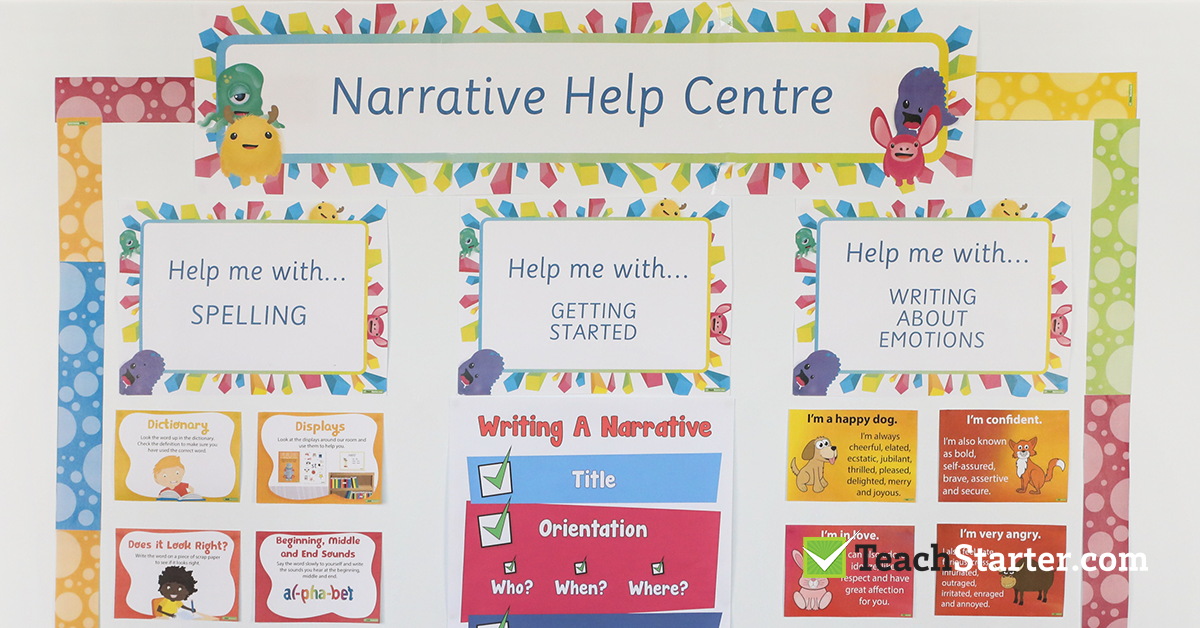 Creating a Help Centre provides a simple framework for a classroom display. You can create clear points of focus for your students, based on their shared learning goals and the aims of your unit.
In this example, I have used some of our teaching resources to create a Narrative Writing Help Centre.
---
How to create a Help Centre Display:
STEP ONE: Identify three key areas of student learning within the unit. These should be tailored to suit your class.
You may like to create a differentiated display by selecting one area related to foundational skills, one related to a new concept or skill taught during the unit and another that encourages self-directed exploration and extension.
STEP TWO: Create a question or phrase for each key area – thinking along the lines of the "Frequently Asked Questions" you would find on the help page of a website.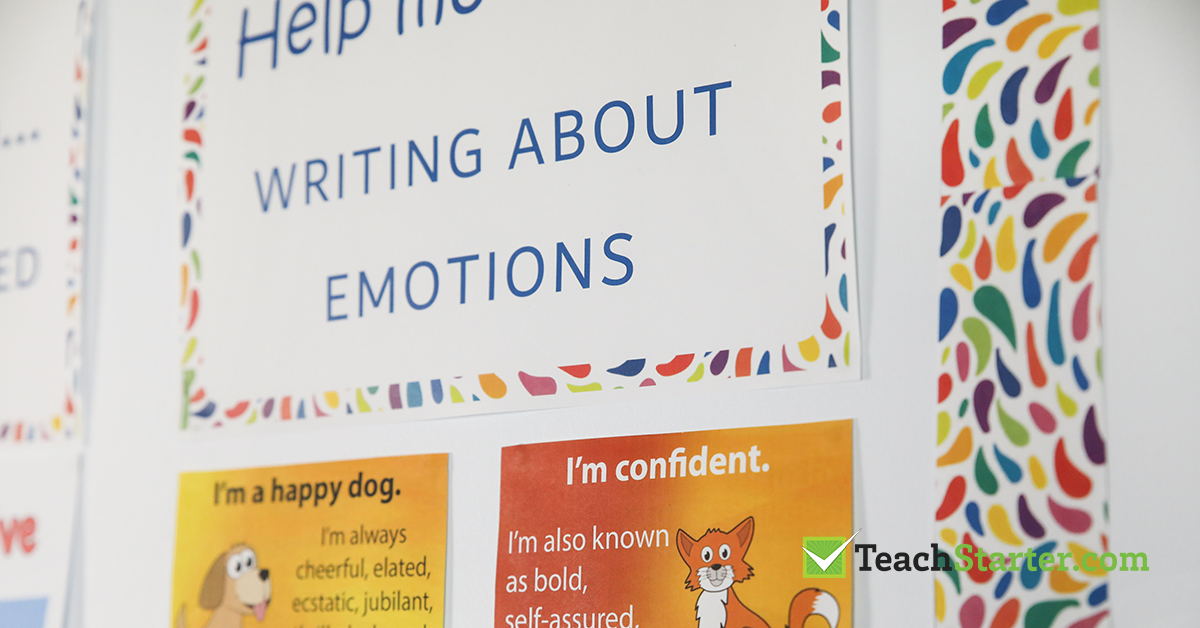 STEP THREE: Find a resource that 'answers' each query. Consider what level of scaffolding you want each resource to provide.
Do you want the display to contain specific solutions to student problems or stumbling blocks?
Do you want to provide strategies that students can implement in finding solutions independently?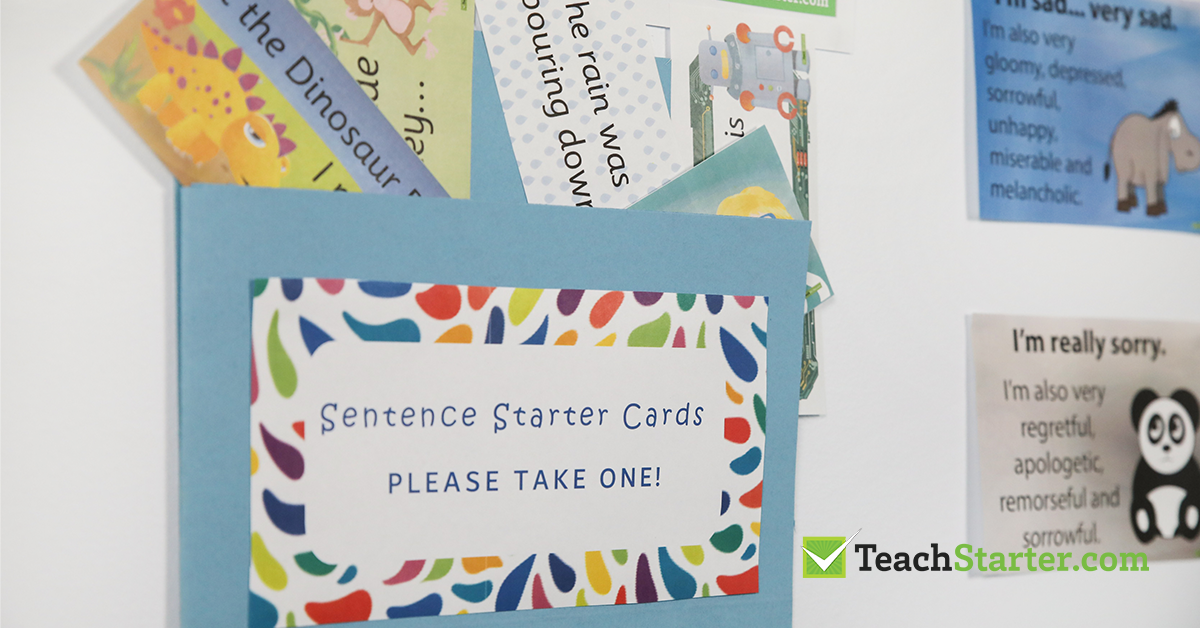 STEP FOUR: Print out the title of the display, each of the queries and the resources.
You can simply use a desktop publisher like Microsoft Word or a website like Canva to create your title and query posters. Or, to use one of our professionally illustrated page borders and banners, Teach Starter members on a Teacher or Ultimate plan can customise each in the Studio.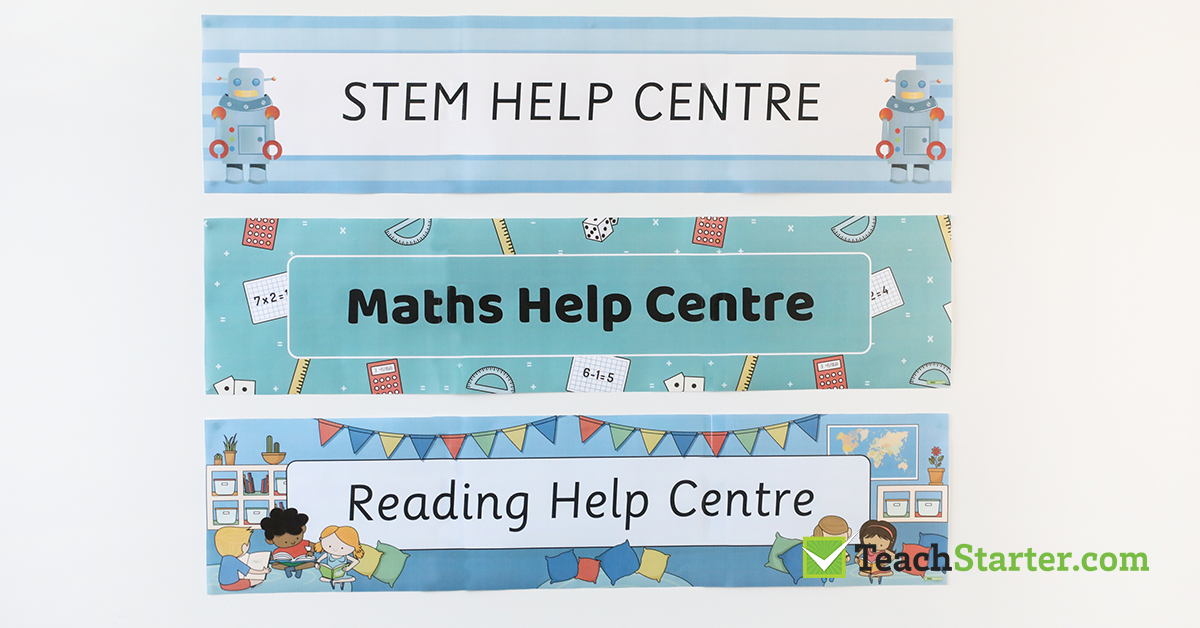 STEP FIVE: Display the banner, questions and answers in a clear and simple layout. One that makes it obvious which resource 'answers' which question. Consider using one of the following ways to group the information on your display:
columns
borders
colour-coding
arrows.
STEP SIX: Create a border around the entire display.
In my humble opinion, borders around classroom displays aren't just for looks! They help to group information and direct attention, so students can find what they need a little more easily.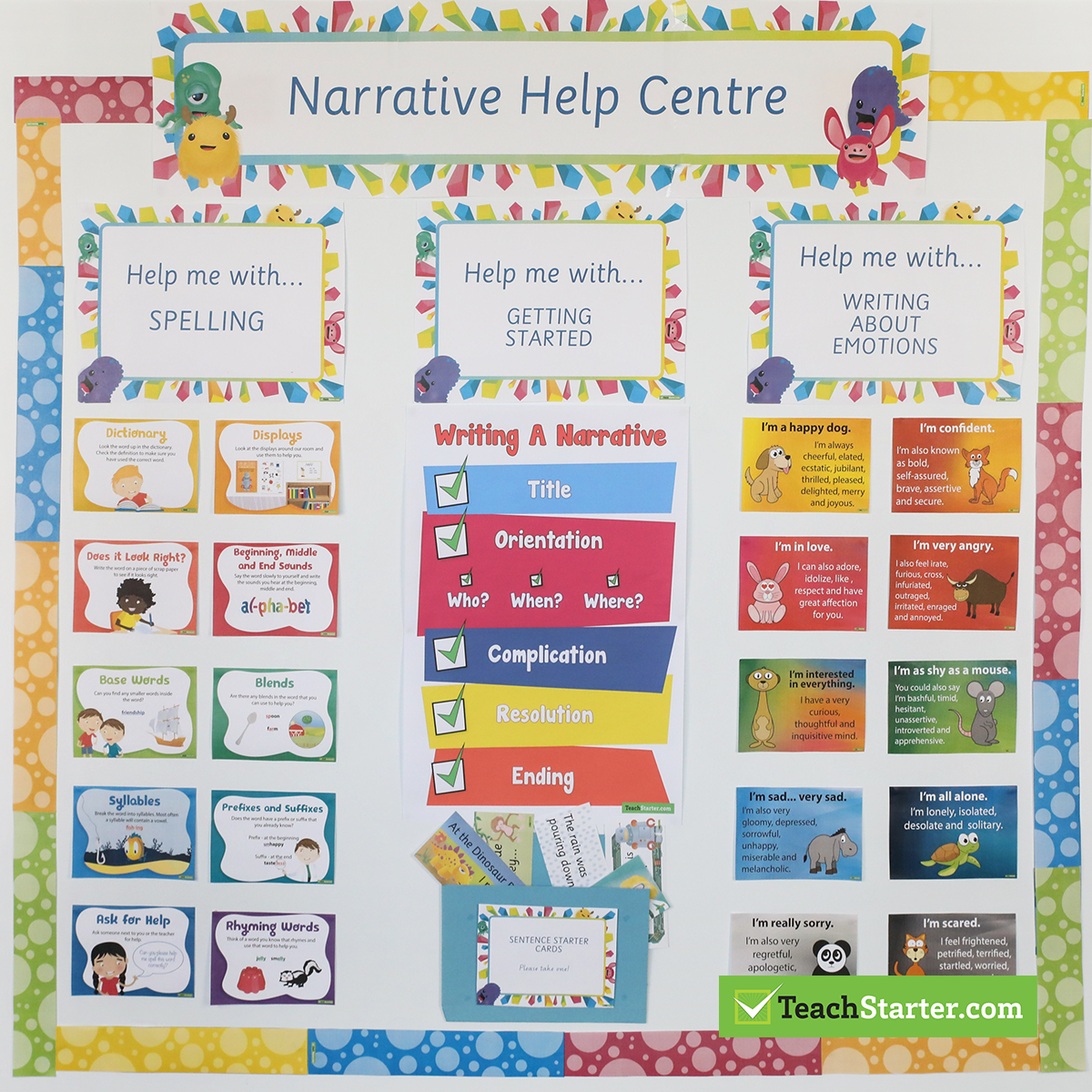 I have used our Colourful Spots border! We wide have a range of other display border trimmers too.
---
Narrative Writing Classroom Display
In this example, I have chosen four of our resources to focus on the areas spelling, narrative structure and writing about emotions. This Narrative Writing Help Centre provides some specific answers (synonyms for emotion words), information about a key concept (narrative structure) and support for foundational skills (spelling strategies).
What do you think? What content can you see this classroom display idea being used for?