Quick and easy classroom door displays that will make your students smile!
Welcome your students into their new classroom with these gorgeous classroom door display ideas.
As teachers, we like to fill our classroom displays with student work, which sometimes means the beginning of the year starts with a blank canvas. Your classroom door is the first thing your students will see when they start their journey in your classroom. Make them feel happy, inspired and welcomed by creating a door display that is sure to make them smile.
Can't decorate the outside of your door? That's ok, why not decorate the inside, so that when the door is open everyone will get to enjoy the gorgeousness of it?
Can't decorate your door at all? Why not pick some windows or the first notice board you have as you walk into the classroom.
---
Begin the Day with a Rainbow
This stunning door display will suit any classroom for the whole year, no matter what theme or topic you are learning about. This beautiful quote is a wonderful reminder to your students about being a rainbow in someone else's cloud.
What you'll need:
Large black card
Colourful party decorations
Coloured card (cut into circles)
The rest is up to you, copy the image above or add your own little touches. For a longer lasting display, you may like to laminate the cardboard with letters and circles. Officeworks is the best place to visit for such a big laminating job. This is not an at home laminating job!
---
Encourage Your Little Explorers
Under the sea is always a very popular topic, especially for the early years. Mesmerise your students with this stunning display!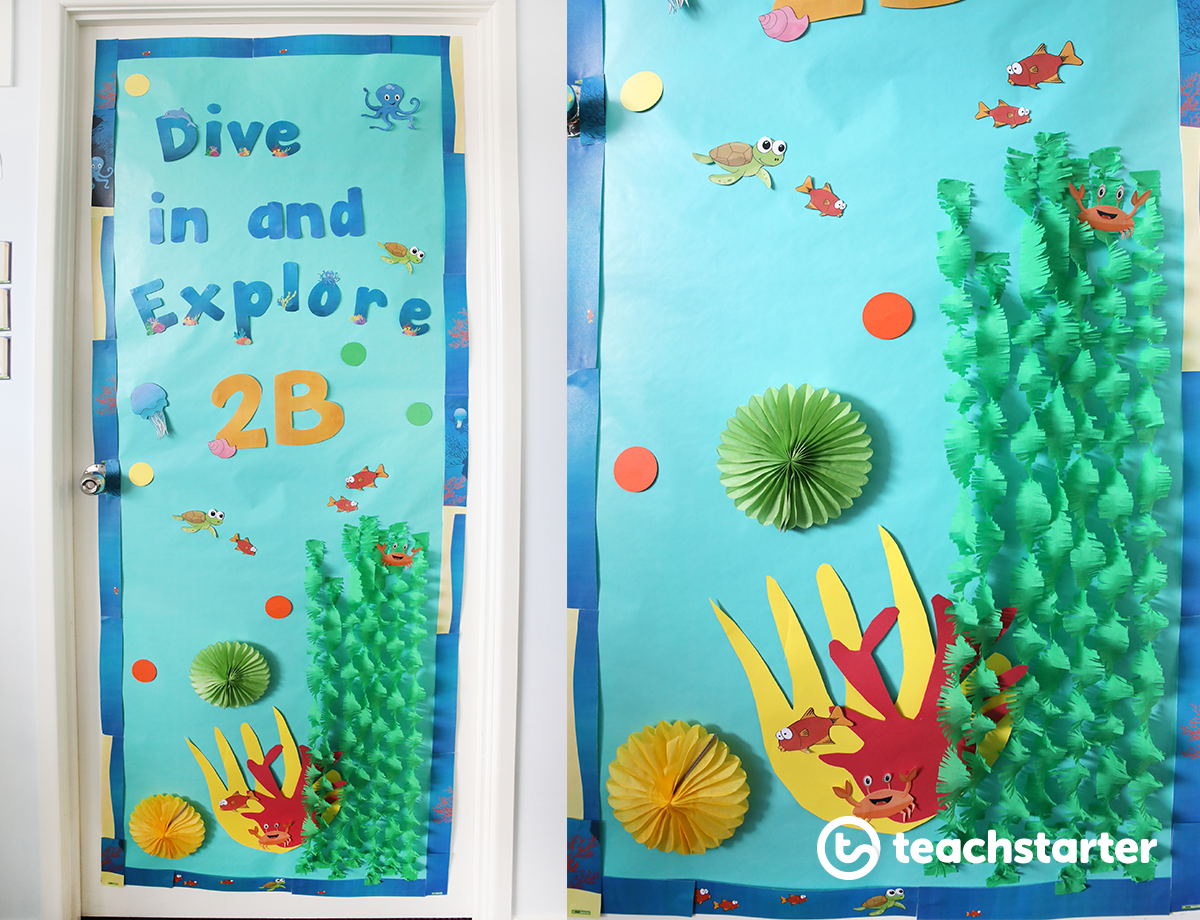 What you'll need:
Aqua coloured wrapping paper or cardboard
Green party streamers (cut the edges to make it twist)
Coloured card (cut into circles)
Hot tip: There is an amazing tool, called a Circle Leaver Punch that allows you to create large coloured circles, it's like a massive hole punch and is available at Spotlight.
---
Let Your Superheroes Soar
Using our Superheroes Classroom Theme pack, the sky's the limit with these gorgeous illustrations. You can download, print and inspire!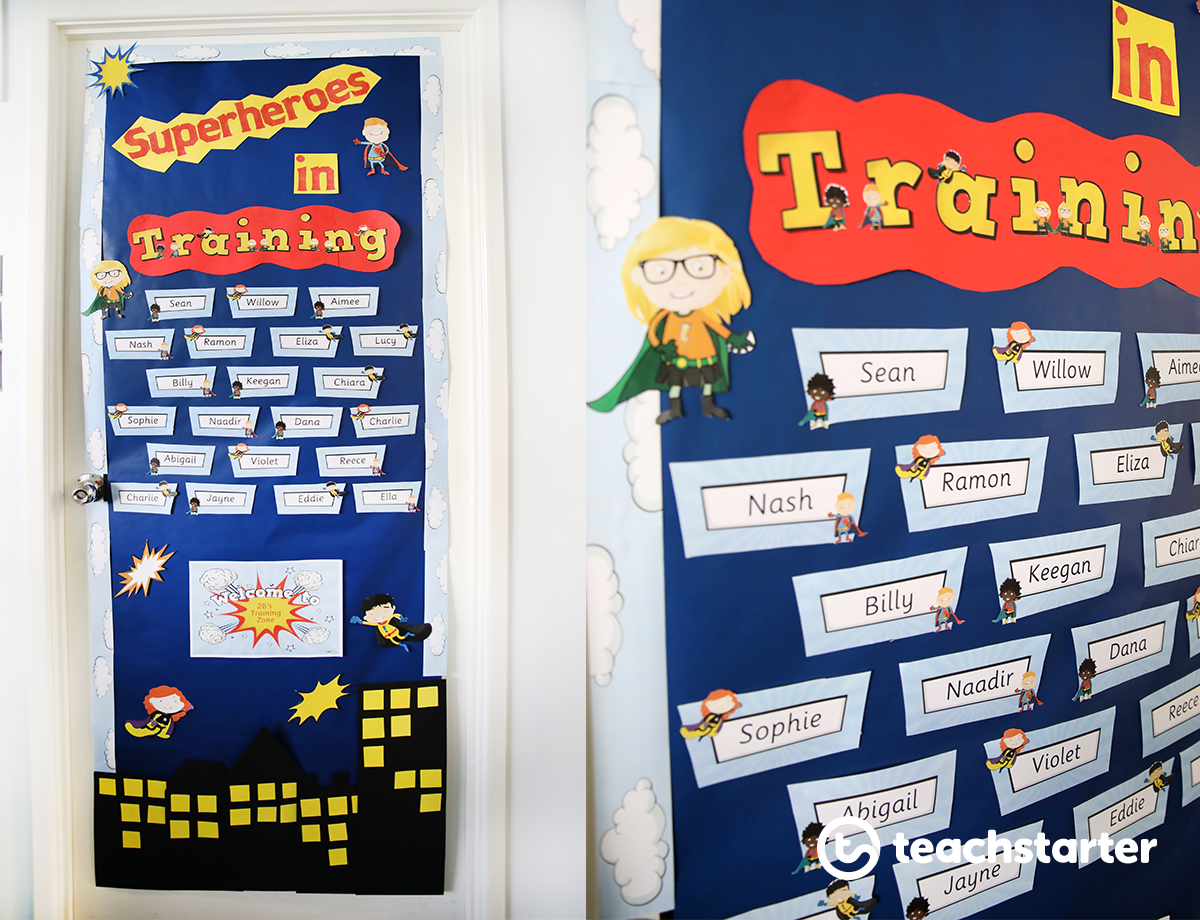 What you'll need:
Black and yellow card for cityscape
Dark blue wrapping paper (for backdrop)
I particular like this display because by including your students' names on the door they instantly feel welcomed into their new learning space.
Here's a snapshot of how we created each door:
Check out our collection of customisable letter sets for classroom displays where you can pick and choose your letters and words depending on your classroom theme.