Father's day is just around the corner and if you are anything like me, I leave it to the last minute and end up rushing to come up with a unique or nice craft activity I can get my students to do. Well, you've come to the right place. These cute and classic, but purposeful Father's Day gift ideas are sure to make Dads and important male figures smile this Father's Day morning.
Father's Day Craft Ideas
Pop Stick Coaster Craft
Hand-made craft is the best kind of present children can give to their fathers or male figures who are important in their life.
This coaster craft is a simple, easy, yet effective idea where your students can let their creative juices flow. Show them how to create the main coaster using pop sticks and let your students paint and use some templates to create something special for their dad's morning coffee.
Watch the below video for a step by step guide on how to build the template using just pop sticks and craft glue.
If your students want to create an old-world rustic look, use watered down brown paint and black paint for the stencil. Otherwise, they can pick whatever colours they wish.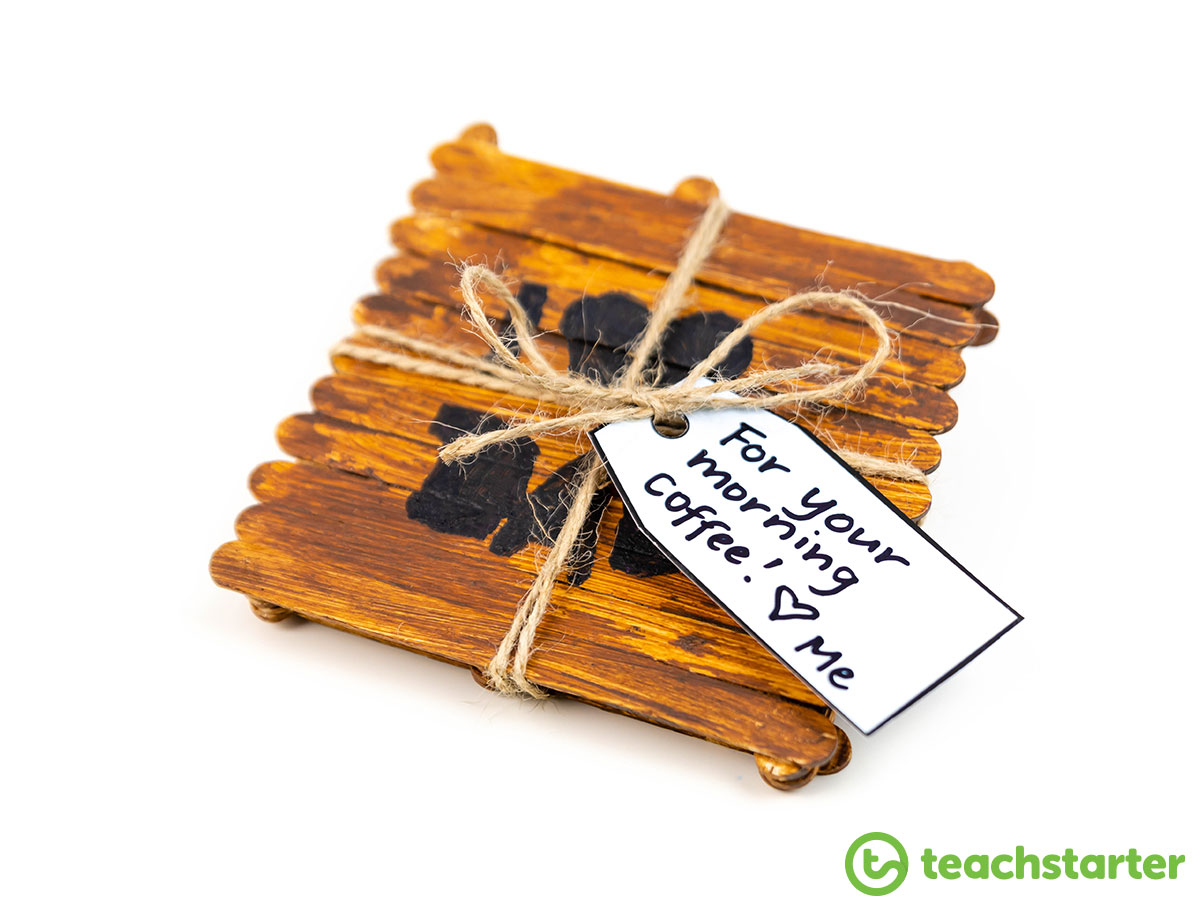 We printed our Father's Day Stencil templates and stuck them on some thick card. We then used a very sharp craft knife to cut out the stencils. This is something you will need to get prepared before the craft session. Just create a couple of each stencil, place them at the front of the classroom and allow students to share.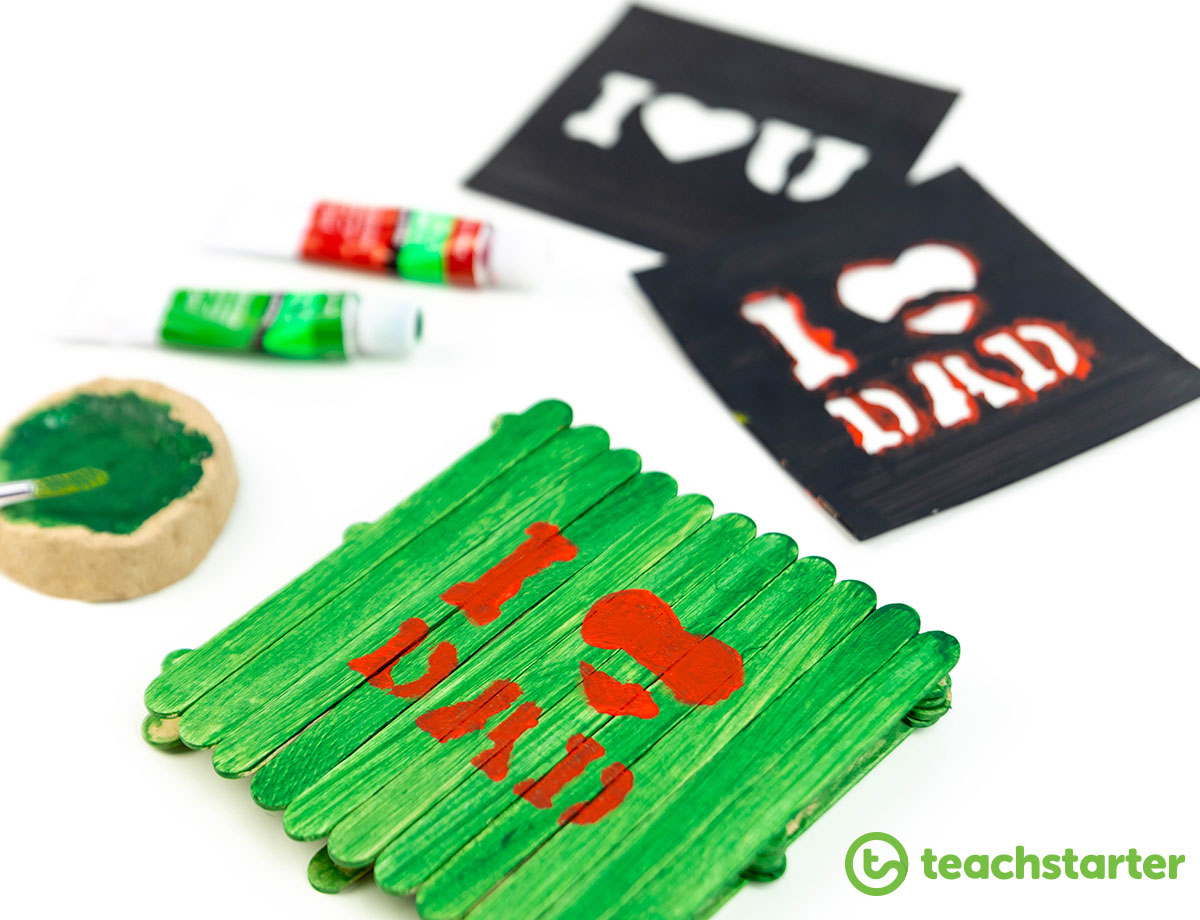 Add a gift tag with some string so your students can write a special message to go with their coaster craft.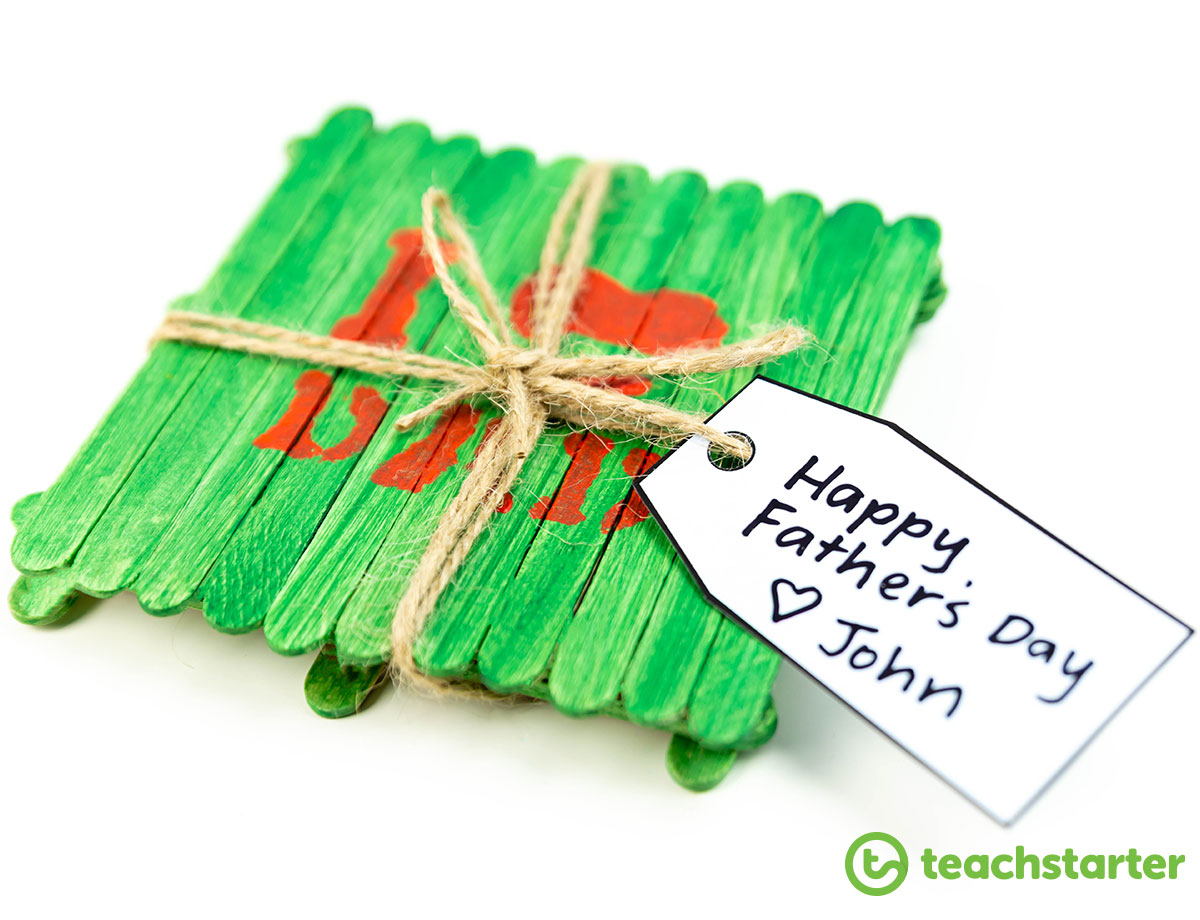 Father's Day Surprise Gift Box
Our Mother's Day Exploding Gift Box was so popular that we couldn't let the dads miss out on receiving one too.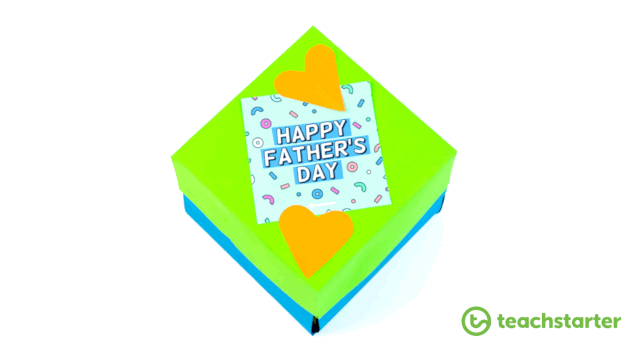 Don't be scared, we have outlined a simple plan in our blog An Exploding Gift Box: The Ultimate Mother's Day Craft Idea that will explain the best way to tackle one of these amazing boxes.
First of all, download our Father's Day Decorative Square Templates then read our Mother's Day blog for the instructions. Too easy!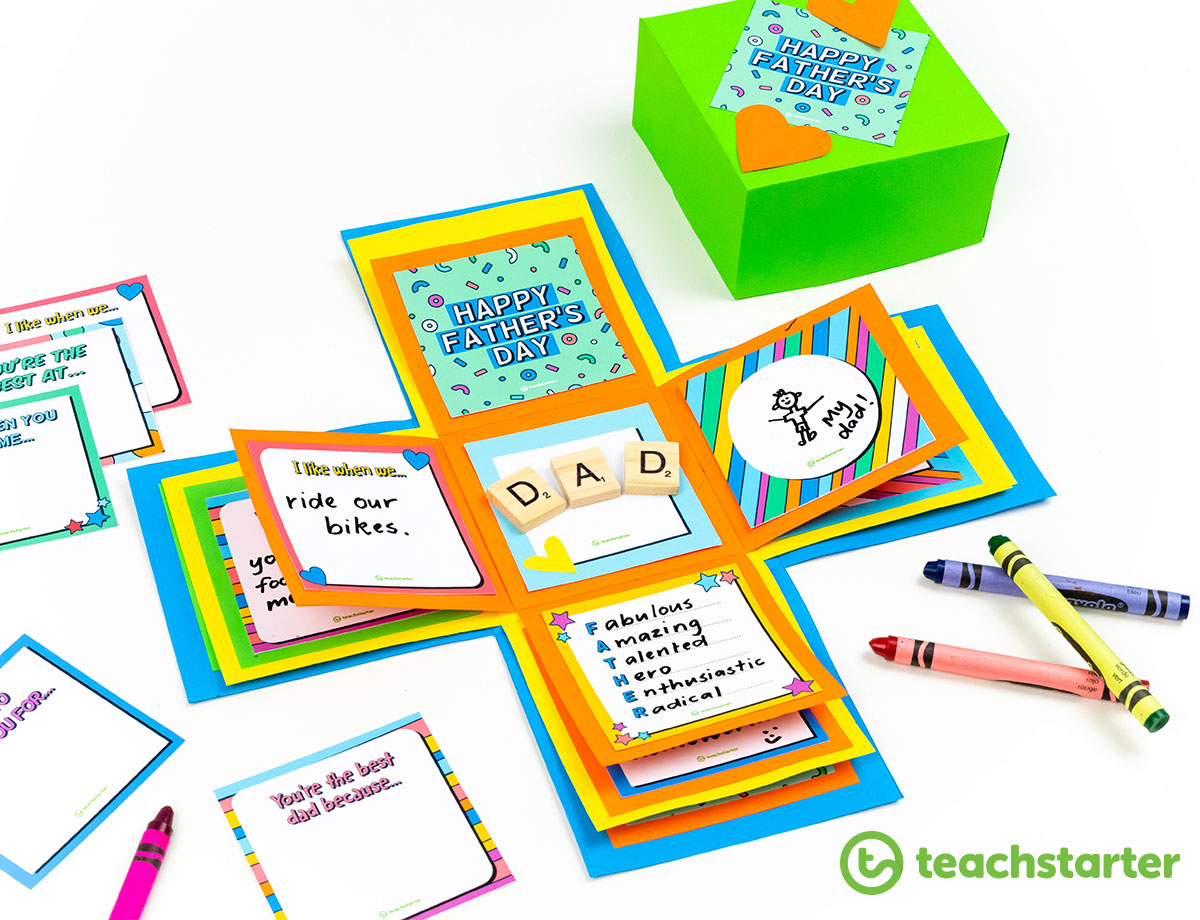 For even more super cute Father's Day craft ideas, check out our Father's Day blog from last year, Father's Day Classroom Gift Ideas.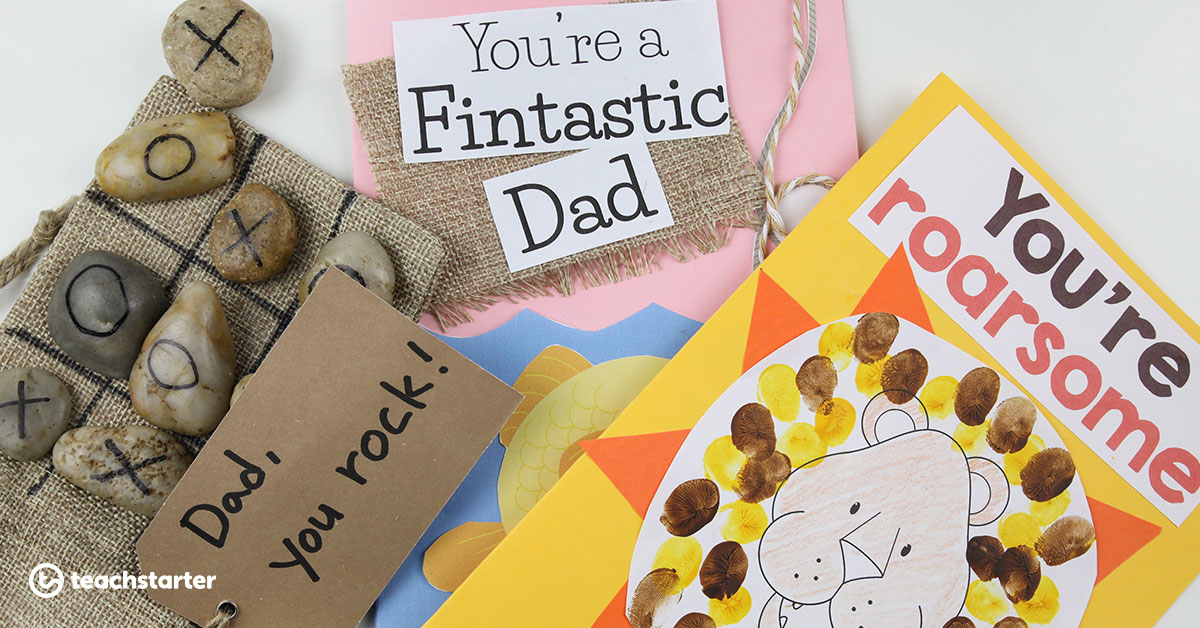 Want something a little simpler? Check out our collection of Father's Day Teaching Resources.