Fairy Tales – they enrapture kids, boost their imagination and transport them to another world! The story setting, narrative text structure and diverse range of characters make fairy tales the perfect teaching tool to help explore narratives with little learners. In this blog, we aim to outline our collection of creative and fun Fairy Tale activities and resources, student videos and kids podcast episodes!
---
Fairy Tale Activities and Teaching Resources for Kids
Fairy Tale Podcasts
Using podcasts in the classroom is not only fun for your students, but also super engaging. They provide a fantastic opportunity to build on your students' listening and reflective thinking skills. In addition, you can incorporate podcasts as a station during literacy groups and have students continue their learning at other stations.
Check out our Fairy Tale podcast episodes available on our very own kids podcast – Love Learning.
---
Fairy Tale Videos for Kids
If you are after something a little more visual for your students, we have these stories available in a collection of beautifully designed videos for kids!
Check out the gorgeous imagery shown in these videos…
---
Fairy Tale English Resources
Explore adjectives with these super adorable character concertina templates. We have a Character Adjective Concertina – Blank template for the creation of other characters or our Character Adjective Concertina – Gingerbread Man template.
To use this resource, have your students watch one of the Fairy Tale videos and then:
discuss how adjectives are used to give information about characters in the story
identify adjectives within the text
brainstorm adjectives that describe your chosen character
complete the steps to create a character concertina
make a vibrant classroom display.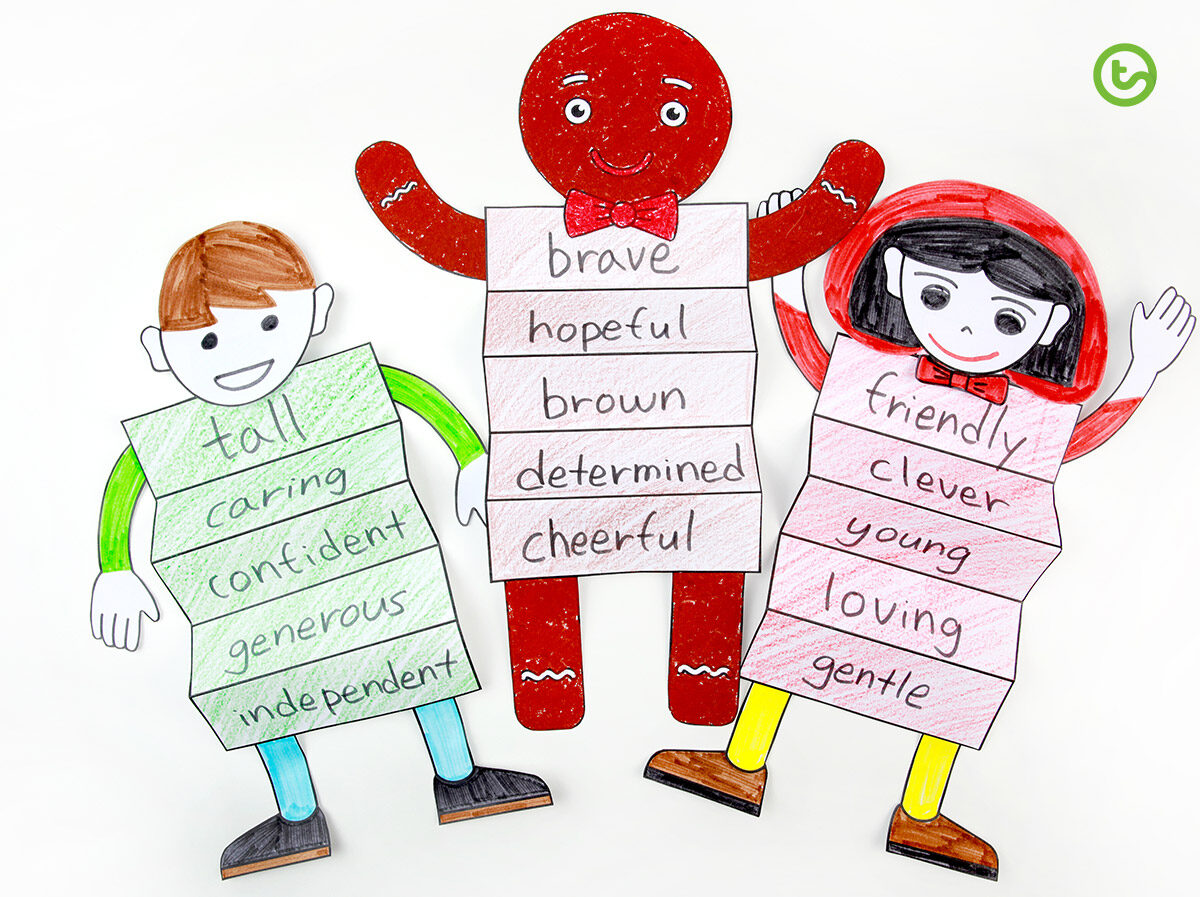 We also have some other grammar worksheets that are themed around the Gingerbread Man:

We have a gorgeous collection of Fairy Tale story sequencing activity cards that are the perfect way to help students with their sequencing and comprehension of the stories!
Differentiate easily by only using the images or only using the text sequencing task cards for your students.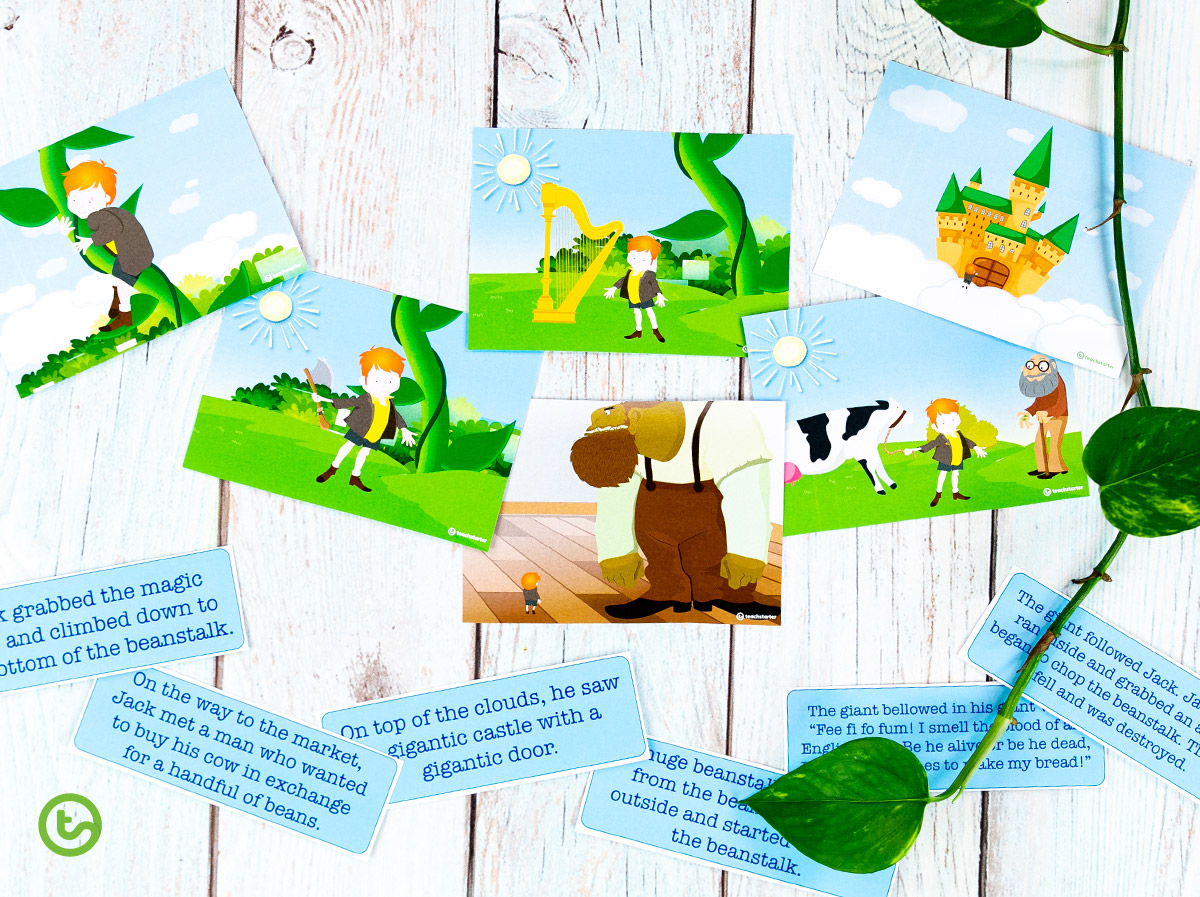 Use our Fairy Tale Setting posters and Fairy Tale Character posters to create some backdrops and little puppets for students to re-create one of the Fairy Tales, or even create their own! A fantastic speaking task for your students.
I printed the Fairy Tale Character posters four to a page to get the perfect size puppets.
---
Fairy Tale Maths Activities for Kids
Why not get your students to explore measurement with different lengths of plaited wool that could relate to Goldilocks and the Three Bears.
We also have a hands-on patterning activity where students explore patterns using pictures of Father Bear, Mother Bear and Baby Bear.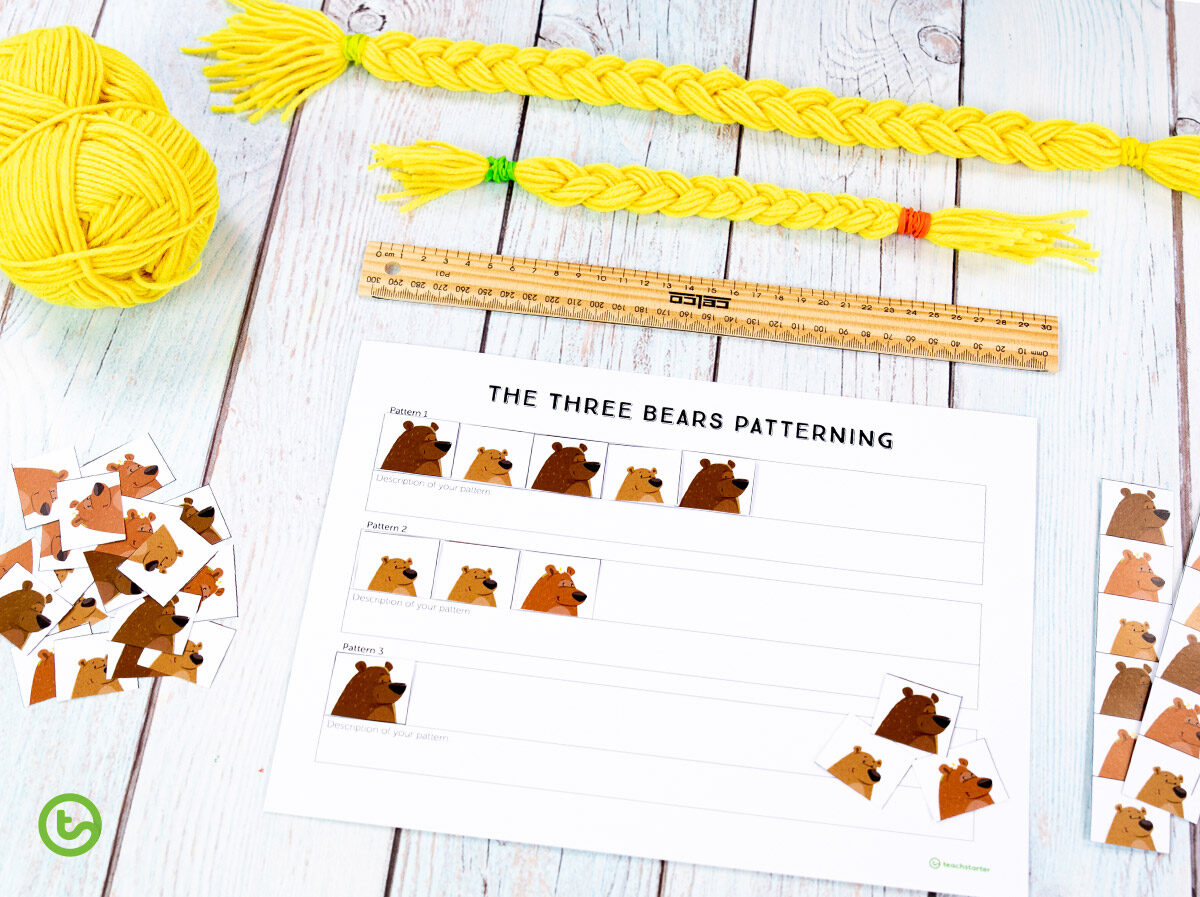 The cheeky characters from Alice in Wonderland have popped up in some of our other maths resources too.
Including this Queen of Hearts Symmetry Drawing Worksheet and the Caterpillar Place Value Worksheet.
---
Printable Fairy Tale Classroom Theme
Really immersing your students into the theme of Fairy Tales is made easy with our Fairy Tales and Castles Classroom Theme Pack which includes a collection of printable classroom display resources!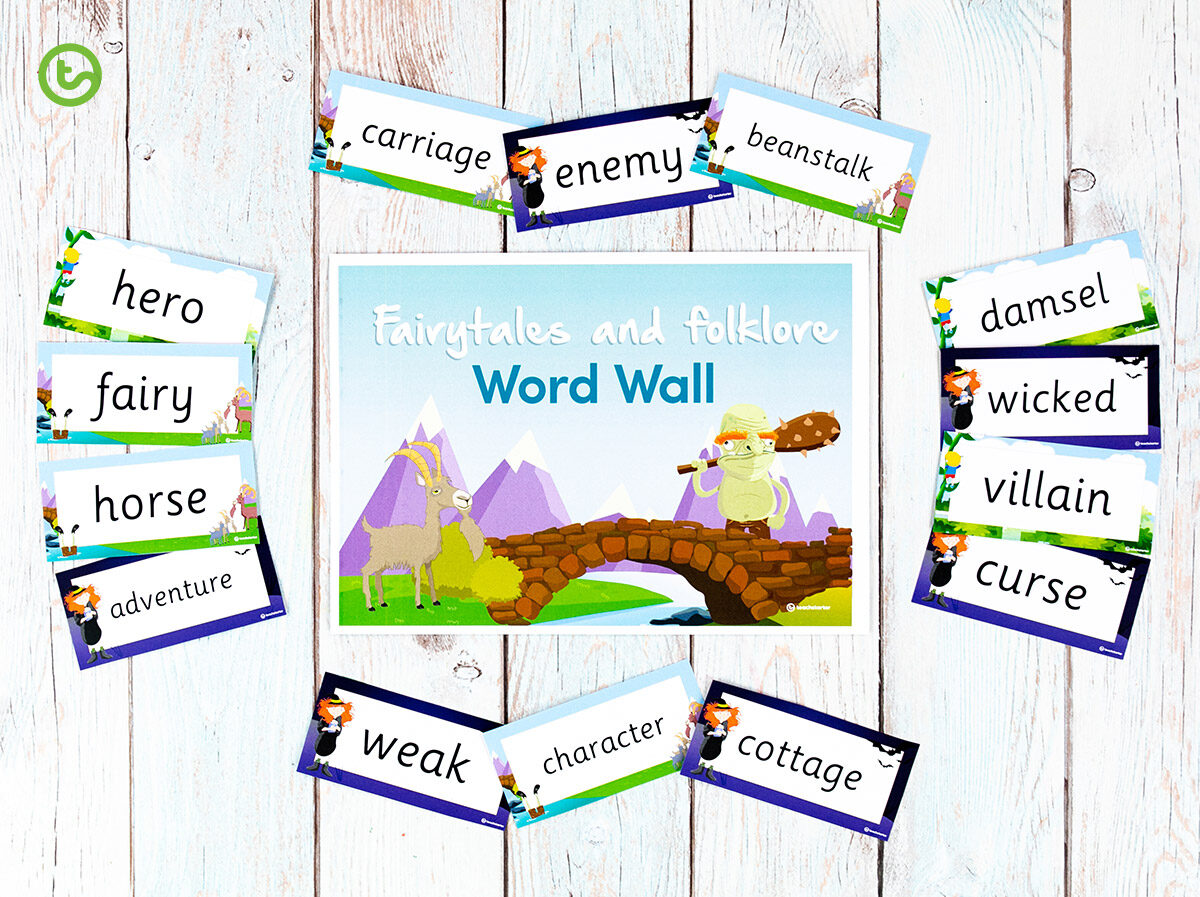 ---
Fairy Tale STEM Activities
Your students will love having a STEM afternoon themed around a Fairy Tale. Our Build A Raft STEM Investigation is the perfect mix of two different science topics in which they plan, build, test and reflect on their design. The goal is to help the Gingerbread man cross the river, without asking the dangerous fox for help! They need to build a raft that will take him across the river safely, without getting wet. Will it float? Is it waterproof?
The perfect STEM challenge for your little learners…
Here's another STEM challenge featuring Cinderella!
Students need to create a pair of improved shoes for Cinderalla using a variety of different materials and resources.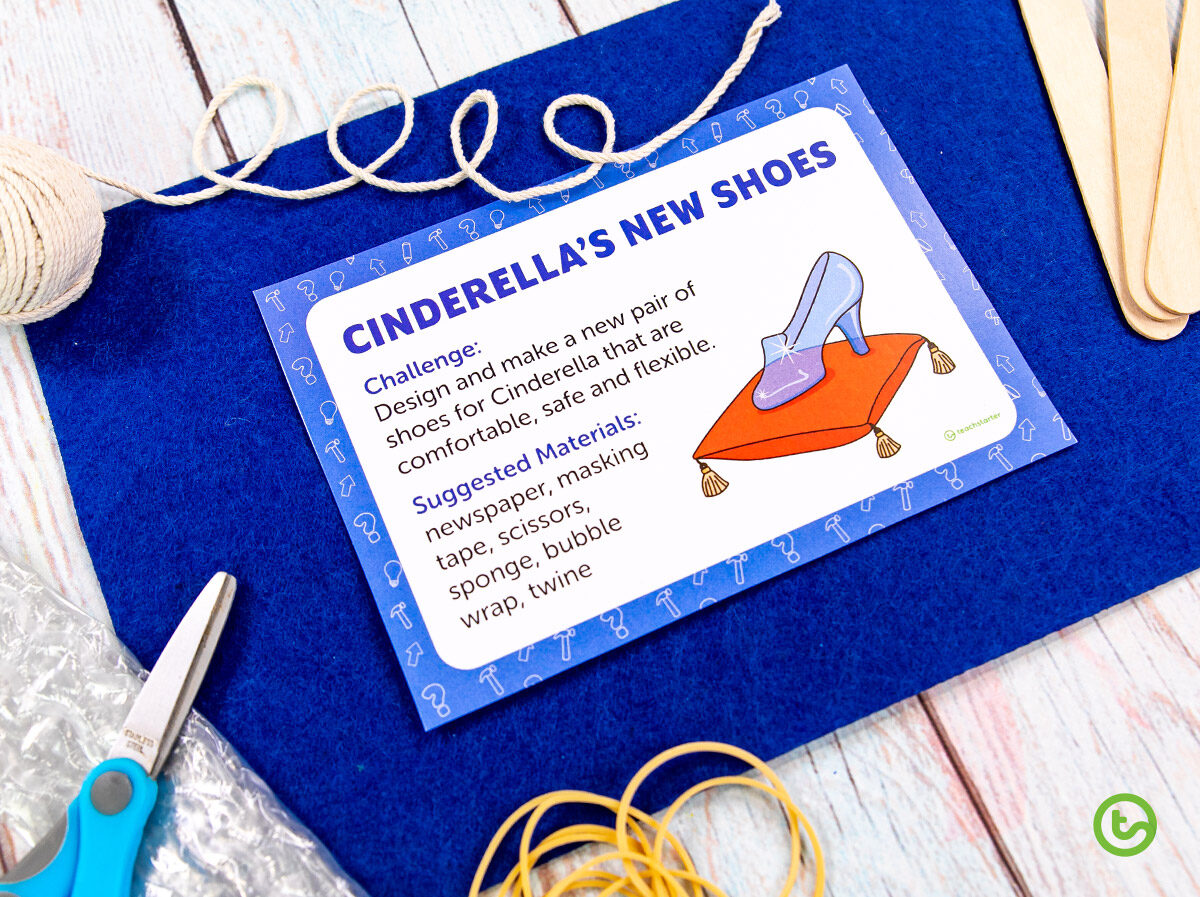 And, there you have it – a collection of cross-curricular activities that you can use in your classroom.